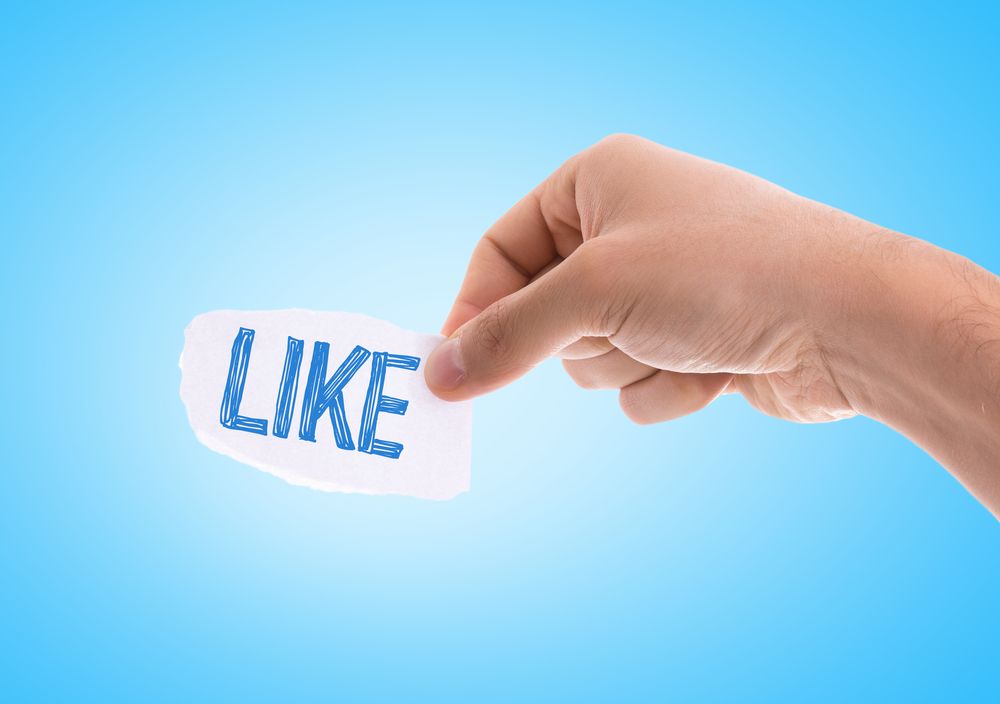 With over 69% of adults on Facebook, today's Christians are taking the great commission to the newest frontier: social media.
Whether you're looking for the basics on how to create a church Facebook page or want to know what Facebook strategies are appropriate for church social media, this article's for you. Keep reading to get the basics and pro tips on how to use Facebook for churches.
How To Create a Church Facebook Page: The Basics
You might not be social media savvy (yet). It's okay to be intimidated by the idea of using Facebook for your church.
But don't worry — this step-by-step guide is easy to follow. If your church Facebook page is already up and running, skip down to the following section to learn more about building up your Facebook presence.

Step 1: Create a Facebook Page for Your Church
If you're already logged in to your personal Facebook account, look to the left-hand sidebar. Under the heading "Explore," you'll see the "Pages" button.
Click "Create Page."
If you're not logged in, go to the Facebook web page. Scroll down to find the "Create a Page" button (below the large "Sign Up" section) and click it.
Step 2: Choose Your Page Type
Facebook will prompt you to choose which type of page you want to create. Pick the "Community or Public Figure" option.
Next, under "Choose a Category," select "Church or Religious Institution" from the drop-down menu. Then, type your church's name in the "Company Name" field.
Step 3: Terms and Conditions
Review the Facebook terms and conditions and check off the "I have read the terms and conditions" box.
Finally, hit the "Get Started" button.
At this point, your church's page is live on Facebook. However, it's like a blank slate waiting to be filled. In the next steps, you'll fill that blank canvas in to look professional and inviting.
Step 4: Add Your Profile Image
Your church's Facebook profile is what users will see when they look at your church on Facebook.
Your profile image will show up every time your church posts, likes or comments on Facebook. Ideally, you can use your church's logo as your profile picture.
However, your church might not have a logo. In that case, use a professional photo of your church, pastor or leadership team.
Click "Edit Profile Picture." You can choose to "Upload an Image" if you want to use an image that is saved on your device, or click "Import a Photo" if you want to source an image from elsewhere on the internet (such as your church's website).
Step 5: Upload a Cover Photo
While your profile picture gets attached to every post or comment that your church makes on Facebook, your cover photo is only displayed above your church's personal page.
For a church cover photo, it's best practice to use a professional-quality image that captures the spirit of your church. If you have a beautiful church exterior, use a photo of that as your cover image. A beautiful picture of your leadership team, your Sunday worship team or an outreach project are all acceptable as well.
Click "Edit Cover Photo" and follow the same steps as uploading a profile picture.
Step 6: Add Your Church's Information
You're almost done building your church's Facebook profile. The last step is to flesh out your page with your church's details.
Click the "About" button on the left-hand side of your page. From there, you'll be able to fill in all the relevant information that your viewers will need.
Start with the basics, including:
Contact information.
Where and when services are held.
If your church is primarily online, how to access

live-streamed services.
A brief description of your church.
Church office hours.
Availability of baptisms, weddings and confirmations.
How to donate, including how to download

your church's app.
Next, check out the sidebar for even more options. There are lots of ways to customize your page to fit your unique church community.
For instance, you can add a button at the top of your page to make it easier for people to contact you. Choose the "Add a Button" option and select the type of button you want to add.
Don't forget to add links to your other social media and your church's website as well.
Congratulations — your church's Facebook page is live and looking good!
Getting Results With Facebook for Churches
Now that you've established your church's Facebook page, you're ready to go beyond the basics. So how do you use your church Facebook page to attract newcomers, build community and increase membership?
There are lots of Facebook strategies to use. But whatever social media strategies you use for your church, there are a few key principles to keep in mind.
Who's Seeing Your Church's Facebook Page?
Remember that you're creating your page for two types of people. The first group who will see your page is your regular churchgoers. It will also be seen by people who don't go to your church but might be interested in attending.
The former are looking for community, information and updates. But you will also need to make your Facebook page welcoming for newcomers. Your church's Facebook page should offer a little taste of what your church is like, as well as all the information that a newcomer would need to know: church service location and times, links to online services and a description of what your church is like.
Everything about your social media page — from the pictures you choose to the posts you make — should serve one or both of these two groups.
What Should Your Church Post on Facebook?
Here are just a few ideas for what to post on your church Facebook page.
Whether you're fundraising for a partner church in another country, launching a new youth program, or doing a donation drive here at home, regular updates keep energy high and get donors interested. And Facebook is the perfect place to post them.
A major advantage of having a Facebook page is you can stream church services for free with Facebook Live.
This is a great, no-fuss option for socially distanced services, and since most of your church members probably have Facebook, it's accessible to almost everyone. Church viewers just have to log on when it's time to live stream the service, and they'll find it on your page.
If you use another platform to stream your services, Facebook is still the best place to post the link.
Your Online Donor Platform
If you're using Facebook Live to stream services, it's safe to say that you need a digital donation platform as well.
Use proper Facebook etiquette by posting the link to your online donation platform in the same post as your weekly live stream. That way your church members don't have to search through your Facebook profile to find it.
During your live-streamed service, simply remind your viewers that they can make their weekly offering through the available link.
Filming a short reflection, testimonial or talk is as easy as taking out your smartphone and posting your video on Facebook.
Once or twice throughout the week, simply film one of your members or leadership team as they give a short talk about what God has brought to them in prayer that week. Church members will love the chance to stay connected with your team, especially if your church can't meet in person.
You can also invite congregation members to send you their video reflections, talks and testimonials to be posted on your Facebook page.
Interesting and Helpful Content
Have you stumbled across inspirational, faith-filled or informative content online? If so, your church's Facebook page is a great place to share it. Especially if you choose to keep your Facebook posts public, sharing great content can help you attract new followers.
You might want to share:
News articles.
Blog posts.
Interviews.
Online faith resources.
Sharing other posts shows that your church is engaged with the world. Plus, it helps build up your culture of faith. Most of all, it adds some color to your Facebook page so that your church members keep coming back to see what you've posted this week.
Make Posts Pop
Social media posts that have images get 650% more engagement than text-only ones. (And video content gets even more attention.)
Thankfully, in the digital age, it's easy to find appropriate images to include in your posts. Either use a simple Google search to find a public domain image or create your own graphics online to accompany your posts. Both are easy, quick and free.
If you're posting an update about what's going on at your church, take your own picture. Everyone loves to come across a picture of smiling church volunteers in their Facebook newsfeed.
However, don't forget to respect everyone's online privacy. Make sure you get permission from everyone in the photo to put their picture online and don't post it if anyone is uncomfortable.
Use Hashtags to Make Your Posts Searchable
Hashtags are like searchable labels for your posts.
They're great for getting your Facebook posts noticed by people who otherwise wouldn't know who you are — and, therefore, great for attracting newcomers to your church.
Tailor your hashtags to your post. For instance, if you're posting a video testimonial from one of your church members, use related hashtags like #testimony, #godchangeslives, and #jesussaves. When people around the world search Facebook for those tags, they'll discover what you have posted.
The key to making hashtags work on Facebook? Keep it minimal. One hashtag per post (or up to three, tops) gets the most engagement.
Interact on Facebook
The key to social media is to be social.
Once you've set up your Facebook page and started posting exciting content, you'll start to get lots of likes and comments. Keep the momentum going by responding to comments and encouraging social connection.
Moderate Your Posts Responsibly
Don't forget to keep it classy. Online discussions have a bad reputation for turning into petty debates and even unkind accusations.
From Proverbs to Ephesians, the Bible is clear that Christians should avoid unkind language, so there's no place for mud-slinging in your online discussions. Not only will it make your church members want to avoid your page, but it will push potential members away as well.
Did you know that as the page administrator, you have control over what is posted? If an unkind conversation starts to develop on your Facebook page, you can exercise stewardship by disabling comments for that post.
Then, in the spirit of Matthew 18:15, privately ask those involved to be more mindful of how they comment online.
Advertising with Facebook Ads
Facebook advertising is a great way to grow giving, boost membership and gain support for your missions. Churches turn to Facebook advertising because Google limits the numbers of followers who can see your church's posts on their newsfeeds.
To ensure all or most of your followers on Facebook can see your posts, you'll have to pay to boost them. Boosting your post will also allow nonmembers to see what you posted.
Though most churches will simply boost posts, which can be done by going directly to your post and boosting it, others will use the Facebook Ad Manager. The platform doesn't cost any extra to use, and it lets you get more granular with targeting. The downside is it can be a bit tricky to use. However, if you're looking for results, you should focus your efforts on learning how to use and track this platform.
Grow Your Church with a Sound Social Media Strategy