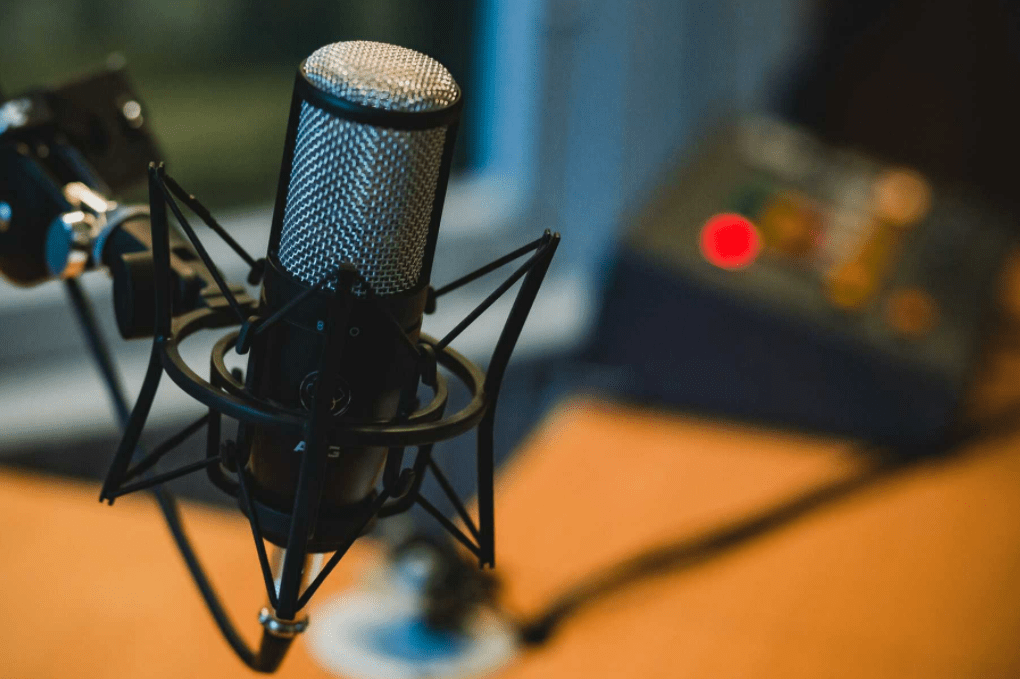 Did you know that 57 percent of Americans have listened to a podcast? In addition, the amount of people that listen to podcasts has increased by 29.5 percent in the last three years.
Are you looking to reach people in your community in new ways? A church podcast may be your answer.
However, first, you need to know how to start a church podcast. Keep reading our church podcast guide for all your answers.
Table of Contents
How to Start a Church Podcast
Promoting your church is an endless effort, which requires many components and advertising campaigns. Starting a church podcast might take a little more work than other marketing activities, but the effort is worth it. Follow the guidance we outline to understand how to start a church podcast.

A Time to Prepare
The first step in starting a church podcast is preparation. Before you can hit record on your first podcast, you need to complete a few basic steps.
Without preparation, you will be ill-equipped as you get started in the world of podcasting.
Name Your Podcast
Your church podcast needs a name. You can go with something simple that incorporates the name of your church or your podcaster.
However, if you're wanting truly unique names, think outside the box. You can use alliteration, Bible themes and more to name your podcast.
Choose Equipment
There is basic equipment you will need when you start a church podcast. Investing in quality equipment can help ensure your podcast is easy to hear and understand.
Computer
The good news is you likely already have a computer. You can use a laptop or desktop for recording your church podcast.
However, if you are needing a new computer or are ready to upgrade, there are some basic specs you should look for. These specs are generally specs that are recommended for music producers.
When looking at the processor, you should try to find a computer with a 2.4 to 4.2GHz range. Having a good processor can make sure that everything runs smoothly, even if you are running multiple programs at the same time.
The next spec to look at is the RAM. You should shoot for at least 8GB of RAM. Next, you want to look at storage.
Storage can take up a lot of space with audio files. If you plan to store files on your computer, account for this. You also may want to consider an SSD card to store audio files.
The next thing to consider is ports. You will want to make sure your computer has good ports for any microphones or other audio equipment you may be considering.
Microphone
Sure your computer comes with a built-in microphone. However, for quality audio, you really need a separate microphone.
For beginners, a Blue Yeti USB Mic is a great choice. However, if you are looking for a mic on the expert level, consider the Shure XLR Microphone.
Both of these microphones will help ensure you have superior audio quality.
Microphone Accessories
The first microphone accessory you will need is a pop filter. This filter is a windscreen.
When you speak, some letters like "p" or "t" pop a little more. This creates wind that can affect the quality of your audio. The pop filter stops it before it gets to your microphone.
The next accessory you need is a microphone stand. A sturdy stand will help you position your microphone. It will also ensure it stays where it is supposed to.
Finally, make sure you grab a shock mount. This prevents microphones from capturing vibrations. Without it, your microphone will capture vibrations from your keyboard or bumps against the desk where your equipment rests.
A good shock mount will absorb these vibrations, ensuring great sound.
Headphones
Headphones are going to allow you to monitor your audio. Investing in the right headphones is important.
For podcasting, you need headphones that are closed-back. This helps to ensure that the audio from your headphones is not being picked up by your microphone.
You may also want to consider a headphone amplifier if you have more than one person speaking on your church podcast.
Audio Interface
An audio interface can help with converting the sounds from your microphone. This allows you to send them to your computer for mixing, playback and upload.
You can also choose audio interfaces that allow for multiple forms of input and output, including multiple mics and instruments.
Mixer
A mixer will help give you even more control over the sound quality of your podcast. While this is not necessarily needed, it can be very helpful when you are working with the sound from your podcast.
Decide on Software
There are many choices you can make when deciding on what software to use for your podcast. Different software will have different features, and so you really need to look at what you need from your software and which software can best fit those needs.
One software choice that is great for beginners is Audacity. This software is free and easy to use.
However, if you are needing software with more bells and whistles, you may want to consider something like Adobe Audition CC or Alitu. While these may not be free options, they are both easy to use and have unique capabilities.
Choose a Host
You will need to choose a podcast host. A podcast host is where your podcast lives. This is where you will upload your podcast so that it can then be distributed.
To choose the best podcast host for churches, you will want to consider a variety of factors.
Budget
Do you have a budget allocated to podcasts? Part of choosing your podcast is ultimately going to be determined by your budget. Different hosts can range from free to 85 dollars a month.
Analytics
Do you want analytics for your podcast? Analytics can help you see how your content is performing and give you a lot of insights that can help improve your content.
For example, if you see that a particular topic performed very well, you can choose to expand on it.
While some hosts will offer basic analytics, other hosts may come with more features. Some of the information you can find out with analytics includes:
Total number of downloads.
Number of episode downloads.
Platform used by your audience.
Audience location.
Information on browsers.
Network.
Detailed locations.
Having analytics on your podcast as a church may help with justifying it as part of your budget.
Monetization
Do you plan to monetize your podcast? This may not be your main goal as a church; however, if you do want to create income from your podcast, it is important to consider that when choosing your host.
Storage and Listeners
Many services will base their subscription price on how much storage you need and the number of downloads. If you record a few episodes before uploading, this can help you determine the amount of space you may need.
Knowing what you need when it comes to downloads will be a little different. You will learn that with time as the success of your podcast grows.
Features Needed
Similar to your podcast software, different hosts offer different features. Be sure to review multiple hosts before you make your choice and the features offered.
Some of the features commonly offered include:
Web players.
Distribution.
Podcast website.
Podcast branding.
Content creation tools.
Each hosting service will look a little different. You may want to create a wishlist of features and base your choice on that.
Social Media
Some podcast hosts, such as Podbean, make sharing your posts to social media very easy. If you want a host that takes some of the work out of marketing, consider hosts that offer social media sharing.
Prepare Your Recording Space
Did you know that there are podcasters who choose to record in their closets? Closets are great because they have a lot of soft material (clothes) and are generally less affected by external noises. Therefore a closet can help produce great audio.
The space you choose to record in can have a significant impact on your audio. There are multiple things to consider when you go to prepare your recording space.
Soundproofing
If you are recording in a building that tends to have a lot of people coming in and out or other noises, you may need to consider soundproofing.
You can add acoustic panels to your walls and ceilings to help with the process of soundproofing. You can also add weather stripping around your door to muffle outside noise.
Items in the Room
Items in the room can help with the sound quality of your church podcast. When recording, choose a room that has bookcases and a lot of soft surfaces.
Soft surfaces include rugs, carpet and fabric furniture. Rooms with hard flooring or a lot of other hard objects like counters are not good choices for recording.
Don't record in an empty room. While your sanctuary may be great for acoustics when your choir sings, it's not so great for your podcast. Empty spaces tend to produce a lot of reverb on your podcast.
A Time to Record
Are you ready to hit record? When it is time to record, you really need to consider your content.
You had this fantastic idea to start a church podcast, but how do you ensure you do not run out of things to talk about?
Prepare Your Content
There are many routes you can take when it comes to creating podcast content for churches. You can easily make your sermons your podcast content. If you want something a little different, consider these ideas.
Beyond the Sermon
How much of content did you leave out of your sermon? When your congregation starts to get antsy after an hour, you are left with a limited amount of time to explore the passages you are preaching on.
In addition, if you are focused on creating sermons that can be understood by anyone walking in, you can only dive so deep when it comes to theology.
If you want the chance to really talk about deep theology and to give the members of your church who love theology the opportunity to hear more, you can have a beyond the sermon podcast.
You will dedicate this time to really digging into the content of your sermon and the theology.
Community
Are you trying to build love for missions in your congregation? Partner with local ministries you support.
Talk to them about what they are doing and why. Give them the opportunity to share what their needs are.
Daily Podcasts
Do you want to help enrich the lives of your members? Your church podcasts do not need to be super lengthy monologues.
Maybe you spend one day recording seven mini podcasts. These podcasts can be daily devotionals. If you're doing a series in your sermon, you can prepare your congregation for the upcoming Sunday through these podcasts too.
Seasonal Church Podcasts
Maybe you do not have time to dedicate to a full-fledged production but still want to provide your members and community with podcasts. Consider doing seasonal church podcasts.
Do a series that talks about your story as a church. Do podcasts that spend time diving into how God has worked in and through the lives of your members. You can even interview them as part of the podcast.
These are stories that everyone can relate to and will be very shareable when they know someone going through a similar experience. This will also help you build a library full of valuable podcasts for members in your own time.
Questions and Answers
Do your members have questions that are not answered? Encourage your members to write down the questions they have about faith and toss them in a box.
They do not even need to put their name on the question. Then spend time on your church podcast answering these questions. It's like in school.
Everyone is afraid to ask a "stupid question." However, if one person has that question, it's likely others do as well.
Authentic Content
Do you offer pastoral counseling in your church? Talk to the people you counsel.
Ask them if they would be willing to sit down with you and discuss what is going on in their lives on a podcast. It can be difficult to be that vulnerable.
However, when you open that door, it encourages others to be vulnerable. Be wise about who you choose to do this with. There are some things that really should not go out on a podcast.
Create a Network
Are you connected with other churches in your area? Build a team of people who are doing podcasts.
The sole responsibility does not need to fall on one person's shoulders. By doing this, you give your listeners the chance to hear the thoughts of others outside the church.
Talk to People Outside Your Faith
Is your church isolated? Do you tend to exist in a bubble with your church friends and family?
A great way to reach out to the community is through talking to them and building relationships. Maybe you spend time talking to people in the community about what their perspective on church and "religious people" is.
Or maybe you spend time talking to them about questions they have about your religion. This is valuable because it gives the people who listen and participate a lot of insight.
Create a Content Creation Calendar
Now that you have your church podcasts planned, it's time to create a content calendar. If you do not plan time to invest in your podcasts, it will be noticed.
When you are planning a content calendar, you can use a paper or digital calendar. For some, having a paper calendar is more helpful, but others are better with a calendar on their phone. You can also do both.
There are a few essential things that need to be on your calendar. The first thing is your recording dates with the topic you will record on that date. Make sure you schedule enough time to set up and record.
The second is your editing time and the topic you will be editing. Initially, you may want to schedule extra time for editing as you get the hang of your software.
Finally, you want to plan for your distribution date and marketing.
A Time to Market
Now that you have recorded your first podcast and uploaded it to your podcast host, it's time to do a little marketing. Where should you market your church podcast? Here are a few ideas.
From the Pulpit
The first place is from the pulpit. Let your members know that your first podcast is out, and encourage them to download and listen.
Encourage them to share your podcast with others. This will result in word-of-mouth marketing. Word of mouth marketing is a highly valuable form of marketing, with 92 percent of people trusting recommendations from friends.
On the Church Website
Do you have a church website? Make sure you make a page about your podcasts.
Your podcast page can include directions for how to download your podcast. It can also include a schedule of upcoming podcasts and descriptions. However, also make sure to advertise your podcast on your home page.
If you utilize a slider, promote your church podcast there.
Social Media
Is your church on Facebook, Instagram, Twitter, TikTok or other social media? Take the time to talk about your new podcasts there as well.
Let people know what the podcasts are about and sell them a little. Make sure people understand why they need to listen to your podcast.
Then encourage others to hit that like button and share your post.
Digital Marketing
Because your podcast is a digital form of media, it makes sense to use digital church marketing to promote it. You can use some of the latest church marketing strategies like search engine optimization, local online marketing, Google Ads Grants for churches and a host of other tools to promote your new podcast.
Community Partners
If you have community partners or other churches in your network, share your podcasts with them. This gives you the opportunity to provide value to the other ministries you partner with.
Church Mailing List
Do you maintain a church email list? In your next email to the church, be sure to talk about the new podcast and what your congregation can expect.
If members are not following you on social media, this is another great way to reach them.
Consider Your Guests
When you have guests on your show, it gives you a whole new network of people to share your podcasts with. This can make your podcast a great tool for growing your church. Take the time to send the podcast to your guest personally.
Thank them for taking the time to help create a podcast that will reach people. Encourage them to share the podcast within their own network.
Chances are they will be excited to share the podcast with the people in their life.
A Time to Transcribe
Podcasts are great to listen to for people who are constantly on the go. However, some of your community may prefer written content.
If you want to reach those that would prefer to read what is said in the podcast, you should consider posting a script of the podcast.
If your church serves a large deaf community, this will also help ensure they are able to be a part of the conversation. It will also show that you are seeking to meet all of your members where they are.
The Cost-Effective & Easy Way to Market Your Church
What if your church could get $120,000 in free online advertising each year?
Or, advertise locally without spending much at all?
We'll show you how you can get a free six-figure advertising budget and other cost-effective methods to promote your church and its ministries. All you need to do to get these high-impact church marketing and advertising secrets is download our free, comprehensive guide.