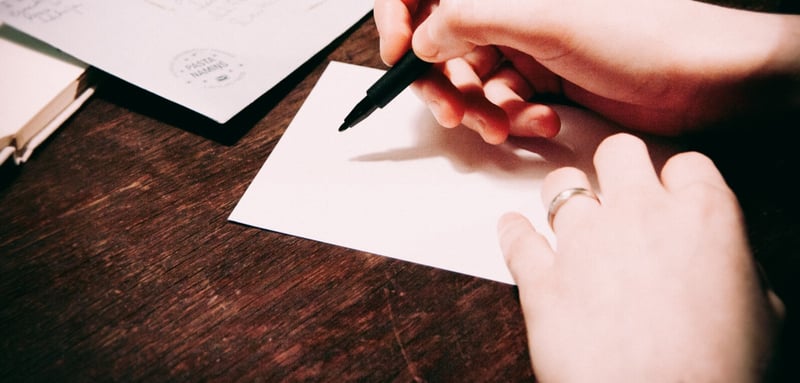 It's important to say thank you for attending our church event to those who take time to be part of any gathering your church holds. Much like a church event invitation letter lets people know you'd love to have them at your event, you want attendees to feel welcomed and appreciated when they do attend. That's why in addition to inviting welcome messages for church visitors and church welcome packets, a quick thank you message is a great way to accomplish these things. Crafting a thoughtful, genuine message helps build connections with members and visitors and helps turn visitors into members at your church. Using these simple templates below, you have the building blocks for an effective thank you message that attendees will be happy to receive. Take the difficulty out of creating the right message with these templates, saving valuable time for you and your staff.
Table of Contents
Thank-You Message With a Request for Feedback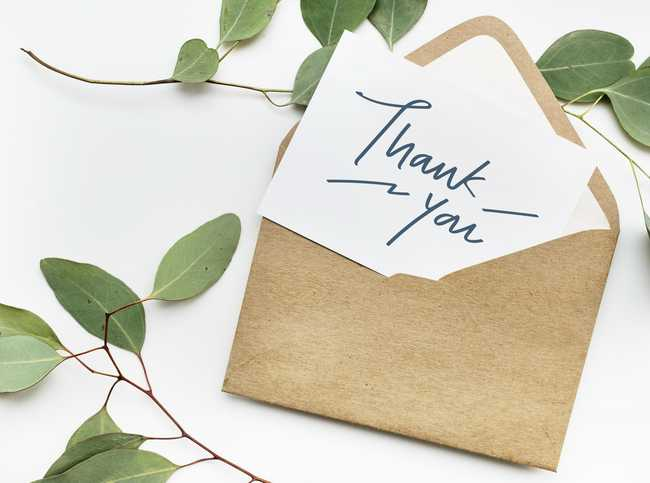 One of the most important things about hosting church events is learning from past experiences and improving over time. This thank-you template includes a request for feedback while promoting church events that will take place later:
Dear [first name],
We just wanted to reach out to sincerely thank you for attending our church event. We hope you enjoyed your experience and had the chance to meet some friendly new people.
We'd be incredibly grateful for any feedback you might have for us about the event. If you like, feel free to get in touch at [email address or phone number].
Looking forward to meeting you again—we have [next event] coming up in [period of time], and it would be fantastic to see you there!
Thank you again.
Kind regards,
[Name of pastor, priest, or secretary]
[Name of church]
Simple "Thank You for Attending Our Church Event" Letter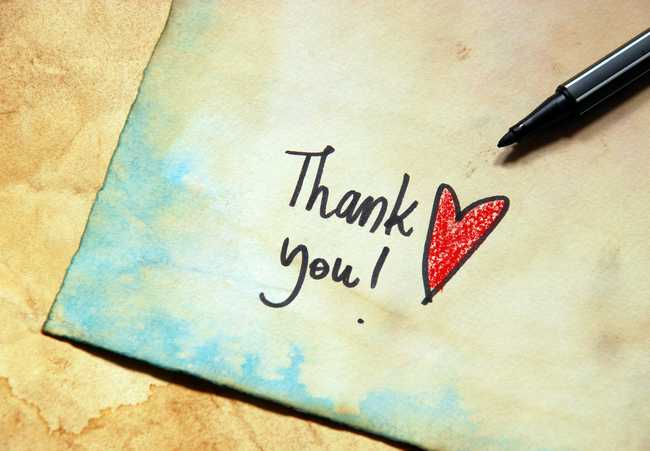 Writing thank-you letters doesn't have to be time-consuming to leave an impact. In fact, the best thank-you letter length is generally as short as you can get away with—people have busy lives, after all.
Here's a short and sweet thank-you message you can customize:
Dear [name] and family,
We are more than thankful that you took time out of your busy day to attend [name of event]. We truly hope you enjoyed the experience.
If you would like to join us for worship on Sunday, services start at [time]. We would love to see you again!
Best regards,
Your friends at [Name of church]

Personal Thank-You Template for Pastors
The priest or pastor is often the first thing to come to mind when people think about a church they've visited recently. Pastors who want to add a personal touch to their correspondences can include thank-you letter details like these:
Hey [first name],
I praise God for all the faces I see in my congregation on Sundays, but it's especially wonderful to welcome new visitors to our church.
Thank you for attending our [name of occasion] event last weekend. I know my congregation loved getting to meet you, and I sincerely hope you had a good time as well.
Please feel free to visit again anytime. We'll be holding another big event in [month], but in the meantime, Sunday services take place at [time] each weekend.
Take care and God bless,
[Name of pastor]
[Name of church]
Church Event Invitation and Thank-You Template
If you have an upcoming event you want to promote, why not do that promotion through thank-you notes? Here's a handy template for doing just that:
Hey friends,
We just wanted to say thank you for attending our church event at [name of church]! We were truly happy to see you and hope you had a wonderful time.
If you enjoyed [name of event], we have some great news! We have another event scheduled for [date and time] if you would like to come. It would truly be wonderful to see you again—we hope you can make it!
Until next time,
Your friends at [name of church]
Conclusion
It may seem like a small thing to send a thank you note, but it makes visitors more likely to return and be part of future church events. Before someone new to your church comes to a women's ministry event or takes part in fundraising ideas for church youth groups, they need to feel welcome and connected and a thank you message helps develop that connection.
Get Dozens of Free Church Letter Templates
Without a framework, or an example, crafting an appeal or a thank-you message can be cumbersome. That's why we built a complete guide that not only offers 105 letter samples and templates for nearly any situation, but also offers specific guidelines to help.
Download the guide for free!