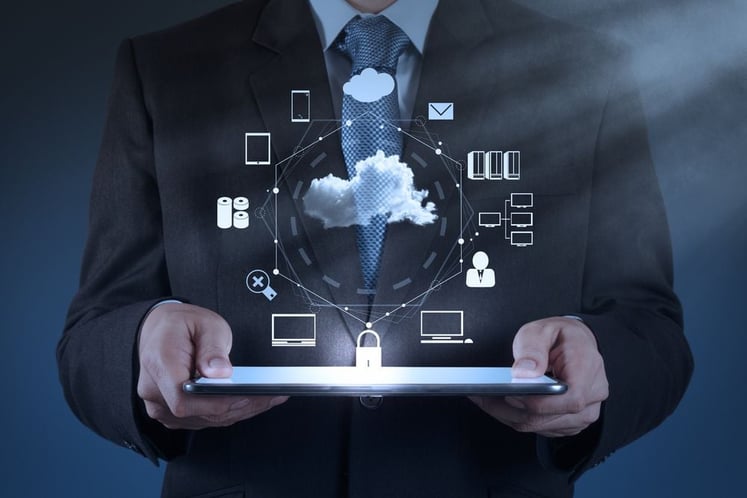 Managing an online church service might seem difficult, but it doesn't need to be hard. For years, we've studied some of the most effective virtual church services. This has helped us to come up with an easy-to-replicate guide that will show congregations, even ones just starting out with streaming and recording, how to conduct Sunday church services online. Read the free guide below to see how you can become a master of virtual worship in no time!
Why Every Church Should Have Virtual Worship, Now and Later
Remember that even though COVID-19 restrictions on services have wound down, there is still a demand for virtual church services among members. Because your church is a key pillar supporting the daily lives of those within your congregation, your support needs to be available even when members cannot attend.
After all, members can get pulled away. Students go off to college in the fall. Snowbirds head south for the winter. People take vacations during the summer, and sometimes they're just not able to attend. Your church should not forget about members' spiritual needs just because they can't physically make it to worship services.
Aside from meeting the needs of members, virtual church services help congregations expand and maintain membership. Members who live outside the church community are still able to connect through online services.
The power of online church services to expand and maintain membership has been used by megachurches for years, and now churches of all sizes can use this technology to grow their flocks. The costs of managing these services has become inexpensive, and the technology and software is much easier to use than in the past.
As you'll see by reading this guide, you'll need only a little support from your congregation and a few inexpensive tools to get started.

Starting a Virtual Church Service
When conducting an online church service, there are plenty of tools available to you. With so many different technologies at a church's disposal, there isn't a single way to do it. But if your church is like most, you're looking for the simplest and least expensive options.
Thankfully, there is plenty of low-cost and free software for recording, editing and streaming. As far as equipment, several churches produce surprisingly high-quality virtual church services using a mobile phone with a quality camera. These phones can easily be enhanced into high-end cameras with low-cost kits.
Starting out with inexpensive options helps churches understand what pieces of equipment or software provides them the most value when selecting upgrades. As churches get more practice with online church service, they can use their budgets more scrupulously by starting small and scaling up.
Here are a just a few low-cost ideas to help churches get started or improve their services.
Using an App
There are apps available that manage numerous elements of a virtual church service, such as broadcasting and group chats. Vanco Mobile's church center app is one that also is free. With this app, you can manage church groups including Bible studies, virtual worship services, eGiving and much more,
Focusing on the Sermon
Members rely on the spiritual guidance of your clergy, and one of the best ways for them to receive guidance is through the weekly sermon. And much of the technology available for free can easily capture your pastor's or priest's sermon.
In most cases, all you need is your smartphone if you're creating a virtual worship version of your sermon. Your pastor or priest can record or livestream it in their office. Or they can have someone record the service within the sanctuary. In this case, you'll want an HD camera, a tripod and an audio input.

Using Facebook Live to Broadcast Your Virtual Church Service
If you're looking to do a quick stream of your service using your phone, Facebook Live can work wonders. All you need a smartphone and a few inexpensive accessories. The West Virginia United Methodist Conference demonstrates how simple the process can be in their three-minute clip. If you want an even more slick setup, it will cost you less than you would think. There are several cell phone accessories (many under $30) that can turn your phone's camera into a high-production value piece of equipment.
For tips and guidance on setting up a stream on Facebook Live, we've created two guides that can help.
Using YouTube to Broadcast Virtual Worship
Using a similar phone setup, you can also stream virtual church services with YouTube. Creating a live stream with your smartphone is simple and takes only a few minutes. You can also use your computer and its webcam to create a livestream on YouTube by following these tips.
How to Easily Stream to Both YouTube and Facebook
Many churches have used Zoom as a result of COVID-19. Although it's not necessarily free — it depends on the size of your gathering — it isn't cost prohibitive, and it simplifies the process. One nice thing about this software is that it allows you to livestream to multiple services at once including YouTube, Facebook and a custom link of your choosing. The process for it is surprisingly simple.
Recording Sermons or Services and Making them On-Demand
As we mentioned earlier, many of your members might not be able to attend services regularly. Make sure their spiritual needs are met by recording your weekly services and sermons. With one or two volunteers, you can easily record your worship services for members to view online. All you will need is a camera, a tripod, a microphone and a memory card. This may sound expensive, but cameras and equipment have gone down significantly in price, which means this will cost only a few hundred dollars.
As for getting the production just right, it may take a few Sunday services, but your congregation will forgive the technical blips as you streamline your production from week to week. You can also easily edit out any kinks for free with the help of a determined or tech-savvy volunteer using software like OBS. OBS's studio is easy to use and has several instructional videos to help volunteers get up to speed, which means it is easy to make the necessary edits you need without a ton of reading or troubleshooting.
Recordings of sermons and services offer a powerful new way to reach members. Share your recordings wherever you can to let your congregation know that they can catch up on last week's services. Use social media posts, your website and emails to keep them informed.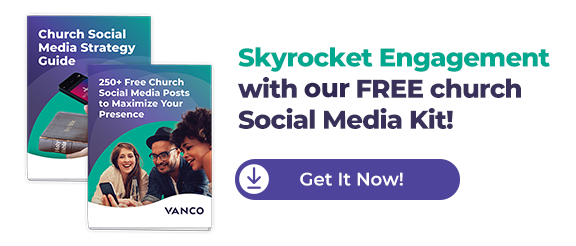 Distribute Your Virtual Church Service with YouTube
One powerful, cheap and convenient way to reach members and guests outside of services is YouTube. We already mentioned livestreaming, but you can also create your own YouTube channel, upload videos to it and share video links with your members. This provides a simple method of distribution for the content and a free way to store all those gigabits of video.
If you're interested in using YouTube as a part of your church's virtual megaphone, you don't need to worry if the process is too difficult. Creating and verifying your channel and uploading videos to it doesn't take a lot of effort. Just follow these instructions.
How to Start Recording and Streaming
Music and prayers can be a challenge for an online church service. Unlike a sermon, your technology needs to capture more than one person and one voice. Churchgoers need to be able to view slides, videos and see and hear the choir.
Managing the online service to make the whole presentation come together doesn't have to be as difficult as it sounds. We observed a few easy-to-use virtual church service best practices that make a huge difference. Whether you're recording a fully virtual church service or a hybrid with some members viewing remotely and others watching from church pews, these eight tips will help you with your presentation.


1) Prerecording
Prerecording can help your worship team prepare for the main event, Sunday services, while creating an on-demand experience that's available before the service even starts. You can even livestream that prerecording on Facebook Live and YouTube.
2) Editing
We talked a little about OBS studio and other free and user-friendly editing tools. Aside from offering a convenient way to cut out the quirks in your live broadcast, you can film and edit the recording before the church service.
3) Enlisting Help
It's important that everything doesn't fall on the shoulders of your main presenter, your pastor. As the key presenter, it's difficult for them to troubleshoot issues. That's why it's important to have a host for live and even recorded broadcasts. The host or hosts can help the presenter if any difficulties arise or assist individual church members with technical issues.
4) Muting Microphones
For live streams, it's simply a must, especially if it is a Zoom with a hundred-plus people. Although many pastors want to do their best to simulate an in-person experience, you don't want background noise interrupting the sermon for your virtual viewers.
5) Create Detailed Instructions
Whether or not you're livestreaming or recording, offer members and guest the direction they need, such as where they can access the material and how to access it. One of the best places to include these instructions is on the church's website. If you don't have a website or a particularly easy way of doing this, you can also send links and updates through text or email using your church management system. When creating the steps, it's best to be as specific as possible, and one of the simplest ways to do that is with screensharing. There are several free tools that allow you to share a recording of your screen and add narration, OBS Studios is one of them. However, with Screencast-O-Matic, you can highlight any section of your computer screen, capture video and add audio within just a few minutes.
6) Lighting
You don't need to be a director or have expensive equipment to make your video shine. As we mentioned earlier, you can turn an iPhone's video camera into a high-end machine with just a few attachments, such as a mini ring light. Whatever equipment you use, make sure the focus of your shots is well lit. This may be as simple as tinkering with the sanctuary's light switches before service to determine what combination of lighting provides the best viewing experience.
7) Don't Demand Too Much from Your Camera Operator
Chances are you only have one camera and one camera operator, which is more than enough for a quality broadcast. But asking your camera operator to capture a sermon while the pastor walks about the entire sanctuary will be a little too much. That's why it's important for your presenters to stay front-and-center to help your camera operator get the best film.
8) Practice
If your presenters and your video volunteer or volunteers can do a quick dry run before the service, you'll catch a lot of the quirks before they start.
Going Beyond Sunday Services
Churchgoers rely on the spiritual guidance the church provides. But for many, they only receive that guidance once a week or less. Continue to be a spiritual resource for your members throughout the week by offering a virtual church experience to supplement Sunday services. Here are just a few of the limited or no-cost virtual worship opportunities churches can offer members.
1) Facilitating Conversations
Aside from offering spiritual guidance and support, churches are key facilitators in the lives of most of their members. Through the church, members connect and support each other in times of need, but when members are suddenly cut off from the congregation by travel, work or other events, many lose access. Help members stay a part of their community with an online church directory app. With tools that let churches create, edit and invite users to small groups and subgroups, members can get together for quick check-ins. They even allow direct messaging to an individual user who is away but needs the congregation's support and prayers.
2) Online Welcome Committee
Did you know 90% of new visitors will return if someone from the church reaches out to them right away? Even when that new church visitor goes unwelcomed for a few days, they still have a 60% chance of returning (Tony Morgan). You or your congregation can work to connect with newcomers, ensuring the church is welcoming them and providing for their spiritual needs. There are a number of chat-based tools that can help your church organize and delegate outreach.

3) Prayer Groups
Churchgoers understand the power of prayer, and they value it. But with busy weeks, many members can't make it to church during the weekdays. Help members organize virtual prayer groups so they can join and pray from their homes.
4) Bible Studies
Members and new visitors want to grow in their understanding of the Gospel, which is why Bible studies are so popular for churches. Despite their popularity, many churchgoers don't have the time to make the weekly gatherings at church. With virtual worship, churches can have Bible study online, which helps to boost participation.
Virtual Bible studies can also be free using tools such as Google Hangouts and Zoom. And Zoom offers a little more in the way of features, but it is only free for small group sizes (less than 100 people). The big catch is the free version puts a 40-minute maximum time limit on the meetings.
5) Group Chats
By facilitating group chats, members can engage with conversations on the gospel and create a stronger community. Much of the group chat technology is easy to use and inexpensive.
6) Quiet Rooms
Broadcasting apps can allow churches to stream their service directly to a monitor or TV inside the church. This allows parents to continue watching the services while they step away to take care of their children.
7) eGiving
Solid financial stewardship is a must for any church. With COVID-19, many churches had to adapt to a purely digital donation strategy. Typically, donations increase when churches embrace eGiving. We've found churches that begin using eGiving enjoy a 26% increase in donations. There are many reasons for the increases, but the biggest is that eGiving methods generally encourage users to make recurring donations. Churchgoers are the most generous givers in the country, but even for them, writing out the monthly check can easily slip their minds. By offering them the way to make a repeat donation, they don't have to remember to send out their contribution.
If your church doesn't have eGiving yet, or would like to expand your options, doing so can have a significant impact on financial stewardship. With options including text-to-give, mobile giving apps, online donations and more, members can give at any time and any place. And the best part is the monthly fees for an eGiving plan are very low, making it inexpensive for churches to increase their use of it.
The Free Church Service Tool to Do It All
Churches can create group chats, maintain a digital calendar, organize virtual Bible studies, organize prayer groups, schedule events, share streaming and recording links and manage an online directory from one app. The Vanco Mobile church center app can do all these things and more, and it's free. You can even use it to collect online donations with the only cost being a small processing fee.
Let Vanco Mobile help connect and build your church community. See how you can implement Vanco Mobile in your church for free with no yearly contracts or obligation.
Looking to Start or Improve Your Virtual Ministry?