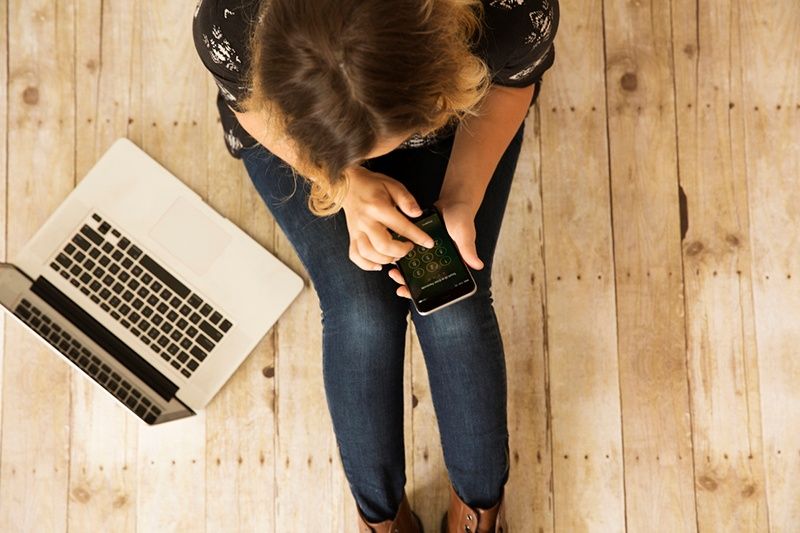 What Is Giving Tuesday?
For years, Giving Tuesday has followed the widely recognized post-Thanksgiving shopping days Black Friday and Cyber Monday. The day kicks off the giving season, when many people in the U.S. focus on holiday and year-end giving.

Conceived as a global day of giving and a counter to the two consumer-focused events, the Giving Tuesday movement, also known by its social media hashtag #GivingTuesday, now includes more than 10,000 organizations worldwide. And it truly is a worldwide event — donations last year came in from 71 countries.
Giving Tuesday for Churches
Although Giving Tuesday primarily focuses on donations to nonprofit organizations, this year's event also presents an opportunity for churches to encourage members to fund their missions. According to a breakdown of giving from last year's event, many faith-based organizations have already successfully participated:
Nearly $1.97 billion raised across all sectors.
21 percent of contributions raised for faith-based organizations, highest for any sector.
Average donation to all sectors of $107.
Average donation to faith-based organizations of $280.
Even during the original Giving Tuesday event in 2012, the average donation to faith-based organizations was $146.
How Churches Can Plan for Giving Tuesday
If churches want the next Giving Tuesday to be a success, they need to plan. Creating a successful Giving Tuesday campaign starts with planning and resources. Any charitable organization that wants to join this dedicated day of giving should visit the source of the holiday. They've created a giving lab complete with templates and resources that make getting started easy. They also offer an easy-to-use workbook.
Planning for a Giving Tuesday campaign is like any other. You need a theme to build around, a communication plan to promote it and volunteers to help spread your message. We have an article that can help you successfully communicate with your congregation about how their contributions help your ministry and a wealth of other resources for helping churches build stronger stewardship.
Giving Tuesday Promotional Ideas for Churches
Promoting your church's Giving Tuesday program isn't as hard as it sounds. Thousands of churches have used this giving holiday to grow giving. Here are just some of the ideas they've used to bring them success.
1) Set a Goal and Update Members on Progress
Ever been invited to a GoFundMe campaign or a Kickstarter? These platforms all use a visual progress bar to help past and potential givers see how far they are away from the goal. Knowing how much the church needs inspires members and guests to help the church raise the intended giving amount. Churches should also keep members engaged by sending out updates on the progress to their goals. This can lead to members who haven't given yet, or those who already have, to donate.
2) Give Members & Guests a Reason to Give
Churchgoers are bombarded with giving messages from thousands of nonprofits, and the appeals for donations only grow near the end of the year. That's why it's important to show the impact donations to your church will have. One easy way to do that is to show how your previous giving programs have helped members and non-members.
When making your Giving Tuesday appeal, show pictures of who will benefit, or what will be done with the new funds. You can also ask those who've benefited from church programs give a testimonial during Sunday services. If they are unable to attend, you can ask for a letter or a video that explains the impact the gifts had on their lives. Your pastor can then share the letter or video during Sunday services. When givers can attach a face or a story to their gifts, it inspires them to not only give, but give more.
3) Make Giving Simple
Giving Tuesday is, as the name suggests, not on a Sunday. This means your members likely won't be in church, so they won't be thinking about making a special contribution on Giving Tuesday. But if your church uses text giving or an eGiving smartphone app, members can give from anywhere and at any time. If your members are using social media on their phones on Giving Tuesday, they're likely to see the hashtag pop up, which can prompt them to give right there on their phone. Plus, you can set up a special Giving Tuesday fund, and members can direct their contributions there. It's important to make it as easy as possible for members to make a donation. If your church doesn't yet use eGiving, start the process of setting it up now so it will be active on Giving Tuesday.
Check out Vanco's online giving features to learn how eGiving can help your church during the holiday season.
4) Ask from the Pulpit
GivingTuesday.org has plenty of great material to help your church gather donations, but one of the most effective ways to ask for gifts is directly from the pulpit. Having your pastor and other church leaders requests gifts doesn't take a lot of work, and it goes a long way.
5) Ask for Volunteers
Some of your members may not be in the financial position to give, but that doesn't mean they can't help your church reach its goals. Ask members for their time as well as their treasure. If you're organizing a fundraising event, such as a turkey supper, you can request volunteers.
6)Match Incentives
If you've ever listened to public radio during their membership drives, you've heard of match incentives. That's where an organization, such as a church, gets businesses to match their gifts once a certain level of donations have been reached. Try partnering with local businesses in the community to gain match incentives for your givers.
7) Get Help from Social Media
Promote your church's Giving Tuesday program on social media and ask your members to share. This will provide reminders to members and expand the visibility of your program to the community beyond.
8) #Unselfies
Several nonprofits, including churches, have used unselfie campaigns to get donations for their Giving Tuesday program. The unselfie campaign involves people taking a selfie with an added twist. Those in the unselfie hold up a piece of paper with a message to give. Here's an example of a few unselfie participants.
Churches have grown donations with this trend. All they have to do is encourage members to take their own unselfie with messaging for the church's Giving Tuesday program. Once the member has the photo, they share it on their social media profiles, which helps get the word out about their program.
9) Form a Giving Tuesday Team
Ask members to volunteer to be ambassadors to spread the message about Giving Tuesday and your church's campaign. Train this team to educate you members on what Giving Tuesday is and the specific areas Giving Tuesday contributions will be used on. We know that being specific about the good that donations will accomplish is a great way to drive gifts, so have your team drive that message.
10) Hashtag It Up
Giving Tuesday donors and nonprofits largely drive campaigns through social media. Mention #GivingTuesday frequently on your church's Facebook, Instagram and Twitter accounts. This is especially important for courting younger donors. Also encourage your members to share on social media when they make a Giving Tuesday contribution to your church.
What Churches Need to Do After Giving Tuesday
If you're like most churches, many of your donations come toward the end of the year. That's why you need to close out December strong. Use the strategies employed by successful churches across the country and receive the free promotional materials you need to succeed. Download our free year-end giving kit complete with...

Promotional PowerPoint slides to display during services.
Giving messages to include on website, newsletters and more.
Giving messages to add to your church bulletin.
A guide on writing compelling giving appeals.
Templates for giving letters and emails.
Social media templates to remind members about your giving options.
A guide that details the 15 ways successful churches grow year-end donations.
Don't miss your chance to get the promotional materials needed to grow year-end giving. Access the kit today!