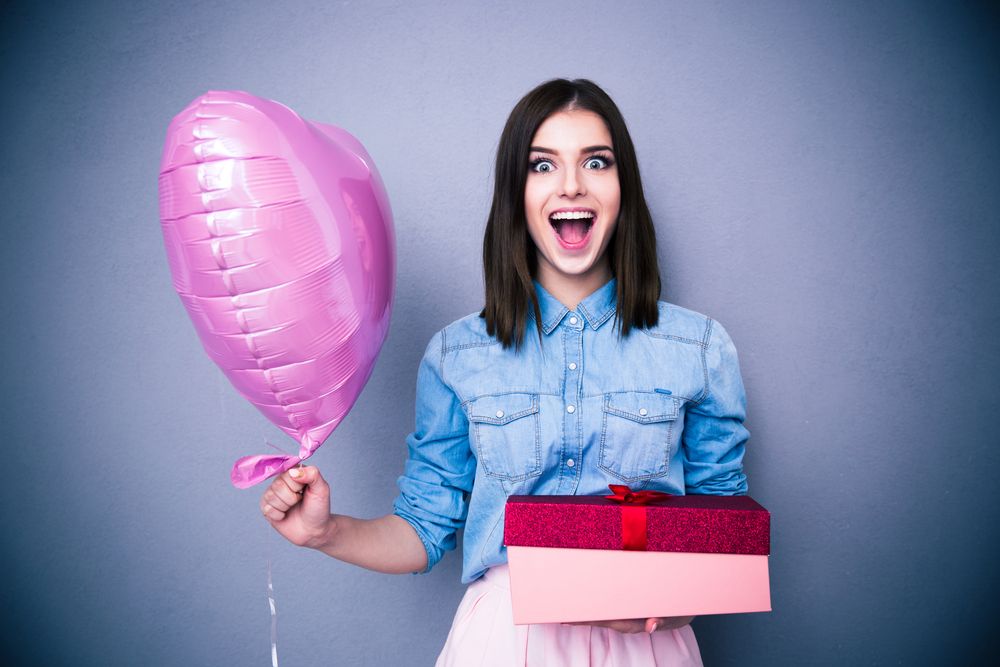 Here are 15 easy-to-use, year end giving strategies any church can use to beef up donations in the immediate future and the long term:
1. Make Your Church's Year End Giving Campaign a Mission
As a pastor, I know growing year end giving for a church can feel like a huge task. That's why it's important to remember you are growing people, not a church. You are equipping generous stewards, not raising enough money to sustain your ministry program. This divinely given mission takes a plan, and it takes time, but when pastors think of it as a mission, they find they don't have to be a slick salesperson or marketing guru to persuade people to give. They can simply stick to what they know, talking about their church's mission and how it relates to God.

2. Plan for Your Church's Year End Campaign
The season we are entering right now; the time from Thanksgiving to the end of the year is one of the prime giving seasons. That's why it's important to thoroughly plan for it.
Whether you have your sights set on a big year end giving appeal or small, knowing when, how and how often you'll reach out will help you craft a smoother journey for members and visitors to become givers.
To create this streamlined journey, one of the best tools you can have is a detailed calendar. Aside from noting key dates, such as events, fundraisers and sales, you'll want to include any major communications to members and visitors asking them to give.
And last of all, your plan should have a goal or goals to guide your campaign. For your goals to provide the guidance your campaign needs, you'll need to make sure they are specific and realistic. A great method for setting goals of any type is to use S.M.A.R.T goals. Here are a few helpful hints to get you started.
3. Ask For Contributions
You have not because you ask not. James 4:1-3
First, and most importantly, ask God. Tell Him your challenge. Sit down and talk with Him about your need, your desire, your hope. He loves to hear what you are thinking. Come out in the open about what you would like to see as it relates to people's giving, your ministry plan, your objectives. Come out with it!
Secondly, as you talk with Him, listen to what He is saying to you in your spirit. Take time to consider what He shares with you in His Word about finances, about stewardship, about generosity.
And finally, ask your people to do the same. And, ask them to give! Not because you need the money. Not because the church needs it, but because giving is a gift given to the giver. Money is one of the gifts God has given His people to enact His free grace. More on this a little later.
4. Create A Wish List That People Can Purchase
Are there items you need for the success of your ministry plan? Create an Amazon wish list. Let people adopt a project. Establish a list of things people can purchase for the church. Santa isn't the only one who gets these.
People love to give tangible, one time gifts. It really makes them feel like they are contributing. It's also where many get their first taste of giving. It lets them in the door.
People have donated computers, sound equipment, swing sets, preschool age appropriate toys, furniture for the nursery, mowers, cleaning supplies, furnaces, handbells, video recording equipment.
5. Create An Emotional Connection
Giving is an emotional endeavor….mostly. Jesus said in Matthew 6, "For where your treasure is, there your heart will be also." Yes, by moving our treasure into the Kingdom of
God, we can actually move our heart to truly engage. And, by engaging the hearts of your people, by making an emotional connection, you can begin to give them the opportunity to experience the blessing of financial giving.
Do this by sharing the victories you have seen this year. During this year's mission to increase year end giving for your church, show your people how their giving is empowering actual flesh-and-blood ministry. Tell the stories of life transformation. Do you have stories to share? Of course you do.
Share them on blog posts and video snapshots. Attach them to your quarterly giving statements, end-of year giving summaries and appeals. Include them in board meetings, staff meeting and congregational meetings. Tell them on Sunday mornings when you are introducing the gathering of your offerings. Put them in your sermons. Highlight them whenever and wherever you can!
6. Make It Easy To Give
Location, location, location. It's not just for real estate. Make the opportunity to give visible. Don't bury it on the bottom of your website. There are so many ways for people to give today. Use all of them:
7. Establish A Church-Wide Challenge
A few years ago, we used the Advent season to adopt a water project in India. The end of the year is the perfect time to take up a special offering for a global, regional, or local cause that will resonate with your people.
Remember, this is a really effective way to give first-time givers, and even some of your youngest givers, the opportunity to experience the thrill of giving.
8. Celebrate And Appreciate Givers
I'll never forget the Sunday where we ran one of our many church-wide challenges, but this time it was a bit different. A homeless man came forward to contribute. We gave him, and everyone else, the opportunity to come up front during the middle of our worship experience--by the way, that is a powerful way to create an emotional connection.
After the homeless man contributed, the entire congregation contributed to the challenge. Everyone had seen this gentleman worshipping with us for weeks. They got to know his story. On that Sunday, when he came forward, you could have heard a pin drop. People had tears in their eyes. They were moved by his story and his generosity. They were living the story.
What are some of your best ideas you can come up with for sharing stories of giving and worship? Video testimonies? Live interviews? Whatever they are, be sure to share them. Stories like these bring out the best in all of us and empower members to open up their hearts.
9. Inspire Leaders To Go First
Issue a pace-setting challenge to your board members, your council, your elders and your staff. We cannot ask our people to do what we are not already doing.
In order to grow generosity within your congregation, you must first start with your leaders. Make this a priority for your own personal growth. Join a Facebook community like Generosity by LifeWay.
10. Clarify Biblical Stewardship
To maximize year end giving for your church, go back and re-read the first tactic on this list. Biblical giving is first and foremost an act of worship. We acknowledge that God owns everything in our giving. We praise Him for His generosity as we give. Our first fruits are not given because God needs our money. We give our first fruits because we want the world to know we follow a generous God. Spend time teaching and educating your people about the difference between tithes and offerings, between percentage giving and special in-gatherings. Some texts to unpack might include: Leviticus 27:30, Luke 12:33, Malachi 3:10, Acts 20:35, 2 Corinthians 8 & 9.
11. Make A Year-Long Plan To Talk About Money
To only talk about money when you need money is a dangerous and very unhealthy approach. God is not a beggar. He is in need of nothing from us. Yet, He includes us in His work. This is one of the great paradoxical truths! So, let's be sure that in all of our communication and giving strategy we are not giving the wrong impression. This is probably why one of the great complaints against the church is "all we want is my money." Let's change the narrative.
To do that, it will require an ongoing communication strategy. Build biblical stewardship and the joy of giving in not only your church's year-end giving strategy, but your year-long plan as well. This includes your worship themes, budget projections, curriculum and content delivery.
12. Train & Equip People To Be Healthy Money Managers
As spiritual leaders we have the privilege to help people grow in faith and freedom. Managing money is a huge part of that journey. Consider a stewardship education program throughout the year to help people grow in their financial management skills. Check out Financial Peace University by Dave Ramsey. Offer it to people in your church and in the community. In so doing you will be adding tremendous value to people's lives.
13. Participate in #GivingTuesday
One of the best year end giving tools your church can use is #GivingTuesday. For those of you who haven't heard of #GivingTuesday yet, it is the Tuesday after Thanksgiving. It's a bit like Black Friday, Small Business Saturday and Cyber Monday, only instead of people buying things, they give to their favorite causes. For churches, it presents an opportunity to reach out to a broader audience for support.
Getting started on your own giving campaign isn't as hard as you would think. Vanco has created a free #GivingTuesday guide to help your church participate. And, the folks at Givingtuesday.org have made it easy with research and information from their giving lab.
14. Encourage Recurring Giving
Did you know recurring givers donate 42% more in a year than one-time givers (Network for Good)? That's why it's important for churches to make the most out of their larger crowds at the end of the year and encourage members and visitors to sign up for weekly or monthly gifts.
Recurring giving will be well received by many of your members as it will make donating easier for them.
Looking to make donations more predictable and dependable? Vanco has you covered with their short guide detailing 10 tips for encouraging recurring giving.
15. Use Free Promotional Materials
As you look to close out the year with a strong season of giving, don't feel like you have to go at it alone when building promotional materials. Receive free letter and email templates for both Christmas giving appeals and end of year giving campaigns. Using these templates and samples will help you focus more energy on your end of year campaigns.
Get Everything You Need to Grow Year-End Giving for Free!

Churches are busy, especially this time of year. That's why we built this year-end giving kit complete with...
Promotional PowerPoint slides to display during services.
Giving messages to include on website, newsletters and more.
Giving messages to add to your church bulletin.
A guide on writing compelling giving appeals.
Templates for giving letters and emails.
Social media templates to remind members about your giving options.
Don't miss your chance to get the promotional materials needed to grow year-end giving. Access the kit today!