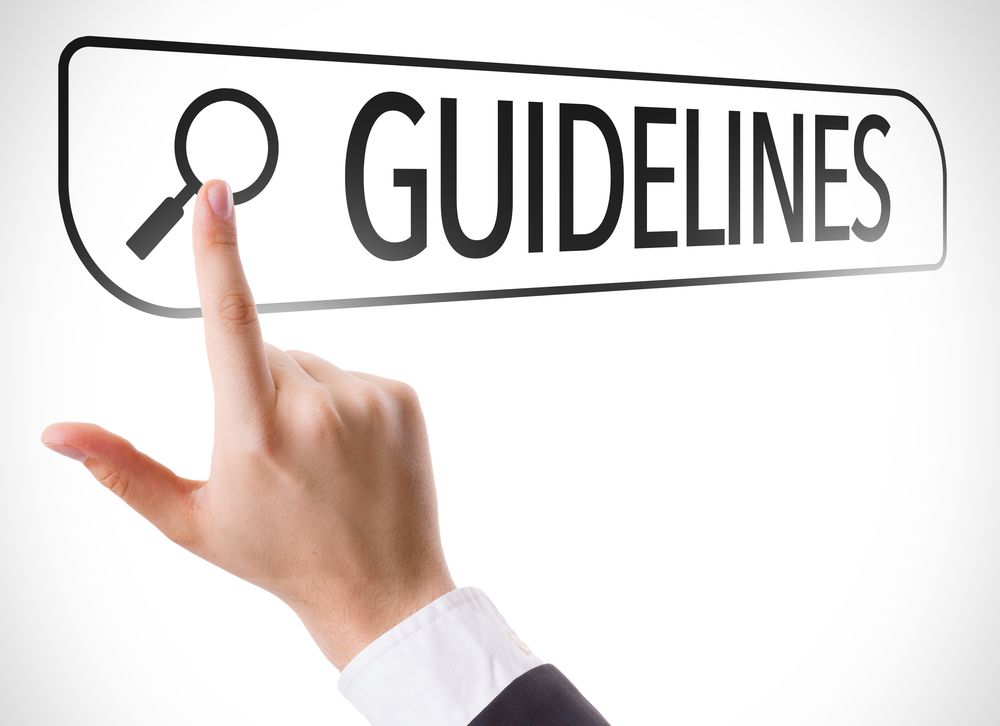 Are you a church administrator looking for tips on best practices for church fundraising? Keep reading to learn more about establishing fundraising guidelines for churches.
Fundraising Guidelines for Churches Requires a Clear Agenda
Bring in your leaders and business-minded individuals to develop a clear agenda for church fundraisers.
There are fundraising guidelines for churches, and they will help your church comply with applicable rules. Because churches are tax-exempt, it is a wise to consult with accountants and legal partners. Outline financial goals, the number of events and a team to oversee them.
Incorporate church fundraising policies as part of the church bylaws. If your church has multiple ministries, you want everyone to operate on one accord.

Types of Fundraisers to Consider
Your church brand and reputation are always at the forefront. Determine the types of fundraisers to allow. Here are a few ideas churches find appealing.
Apparel Sales
Selling religious-themed merch and apparel is a quick and easy fundraiser. Many churches include a page or a link from their website that allows them to sell a few items. This simplifies the buying process for members and the community.
Bookstore
Most churches have a bookstore in some form. Selling service CDs or Christian books is a good idea but times are changing and CDs are becoming obsolete. You'll need to upgrade your bookstore to include branded items, host book signings and other Christian related items.
Musical Performances
Your church may not have a budget to bring in top Christian artists but you can still host musical performances as fundraisers for the church. If you have the proper licensing rights, these productions can become a revenue-generating opportunity.
If you're looking for guidance on how to create, organize and promote a Christian concert, check out this guide from YouthWorker. It serves as a good springboard to get started.
Ministry Challenges
Ministry challenges are not just about fundraising. They also build camaraderie within the church and bring people closer together.
It's as simple as seeing which ministry can raise the most money for a special event. Or an event outside the church like a community sporting event.
Church Cafe
Church cafes are growing in popularity. Large churches are going as far as opening franchises like Starbucks on their campuses.
Smaller churches can still get in on the action by selling pastries, coffee and fruit drinks before services.
Magazine Ads
As part of branding strategies, ministries are creating magazines to market their churches. For this fundraising idea, you can sell ad space to local businesses.
Capital Campaign
Every church will have one at some point. Fundraising for capital campaigns comes down to creating tier-level financial strategies to encourage members to invest in the future of the church. If you're interested in creating a capitol campaign for your church, check out our free Church Capitol Campaign Guide. It has everything you need to know to get started.
Conferences
Religious conferences are big business. There are men, women, youth, couples, leadership, you name it conferences. Your church is sure to find something people want to learn more about and turn it into a fundraising opportunity.
Here are 30 ideas you could try.
Bake Sale
Some of your church members might be limited on what they can contribute financially, but that doesn't mean they don't have anything to contribute. Organizing a church bake sale allows members of your church to offer their talents to generate funds.
Turkey Suppers
Turkey, gravy, stuffing, mash potatoes and pumpkin deserts are all mouth-watering delights, which is one of the many reasons why so many look forward to Thanksgiving.
However, the members of your community shouldn't have to wait until November to enjoy a good home-cooked meal. Let members of your church use their experience cooking dinners to raise funds for the community.
Depending on the number of volunteers that commit to your event, you can let guests dine within your church, pickup their meals or even provide delivery.
Church Garage Sale
Many church members have items they would be willing to part with for a good cause. All your church needs to do is organize an event to let them drop off items. Once your church has enough for a sale, you'll need to gather volunteers to handle the cash register or card swipe. You'll also need people to stock tables and price items.
When setting up your church garage sale, there are a few best practices to follow. One of the most important is timing. If your city has a city-wide garage sale date, it is best to hold the sale on that date. This will reduce the cost and effort needed to advertise. If you're looking for more useful garage sale tips, Dave Ramsey's team created a thorough guide to help.

Poinsettias
This tried-and-true fundraiser is a staple for many churches around the holidays, and thanks to many greenhouses switching to an ecommerce model, it is far easier to pull off than in the days of yesteryear.
Arts and Crafts Sales
Having an arts and crafts sale can help members contribute their talents to raise funds. Your church can sell the arts and crafts during an annual garage sale or even sell items on Etsy.
Buy a Brick
If your church is looking to complete a major repair, add on or build a new building, you have a lot of work to do. One fundraiser that can help you reach your goal is the "Buy a Brick" fundraiser. This involves engraving a donor's name into a brick or some other material. To have their name engraved, the giver usually needs to reach a certain threshold for giving.
When completing this campaign, it is wise to consider giving tiers, such as...
$250 buys an engraved brick.
$150 gets the giver a name on a plaque.
$100 gets the donor's name on the church website.
And so on.
When organizing a brick campaign, you might not even need to include engravings on building materials. Some churches provide a list of materials and their costs. Smart churches do this to help donors know exactly what their donations bought, such as a window, a square footage of siding or a certain number of shingles. When an individual's gift is tied to a tangible item, it inspires more giving.
Because church building campaigns are an involved piece of fundraising, we've created a number of guides on the subject to help you get started, including...
Do a Community Carwash
By gathering volunteers from your church youth group, you can easily set up a community car wash. This is a popular fundraiser for churches because expenses are low, which makes it easy to generate a profit.
Matching Donations
If your church is organizing a charity event for those within the community, pair with local business to create matching donations. Matching donations involve a church committing to a certain threshold of giving before a business or another organization matches the contribution.

Pledge Drives
Yearly pledge drives are a staple for many churches. Most churches hold these pledge drives during the fall when members return from their summer vacations or breaks.
Bingo
Because bingo is so popular among church communities, and the supplies are cheap and easy to acquire, many congregations will use the game to generate funds.
Child Care
Your congregation is full of parents who need a night out. So why not organize a few evenings of day care to let them enjoy themselves. Because your service goes to a good cause, parents will take advantage of the opportunity to get an evening off and support their church community.
All your church needs is volunteers to manage a few evenings of daycare.
Wine and Paint
The paint and sip trend continues to gain popularity. Why not let the artists within your congregation use their talents to host your own paint and sip event. These events usually involve servings of wine and cheese to be enjoyed while an instructor teaches pupils to create their own masterpieces.
50/50 Raffle
Another tested fundraising event is the 50/50 raffle. This involves selling tickets for a physical prize or a cash prize. One winner will take home the physical prize or half of the funds generated by the raffle. If you're looking for tips on how to pull this sort of raffle off smoothly, here's a free guide to help you get started.
Establish Protocol for Approving Fundraisers
Pastors and leaders must ensure the integrity of the church and not allow fundraising to take on a life of its own. Fundraising guidelines for churches are vital.

Establish protocols for approving fundraisers. The best way to do this is to determine a process that takes a fundraising idea from conception to completion.
For example, if someone has an idea, how are they heard? Is there a form on the church website? A fundraising committee? Do they go to a ministry leader?
In the digital era, members need access to submit their ideas to church leadership. Having an interactive church website can help make it easier.
You'll also need to learn the objective, desired outcome, and any investment the church must make. Pull in your decision-makers to come up with a strategy for ensuring the best ideas get in front of the right people.
Limit the Types of Fundraising
Fundraising shouldn't supersede ministry work. Remember, churches rely heavily on volunteers. You don't want to create a situation where they burn out.
You also don't want your church to become a religious flea market where you're always pushing products onto members and visitors.
Create a list of the types of fundraisers you want to have. Order them by the level of importance. Determine if it is an annual, semi-annual or ongoing fundraiser.
An annual conference is something that can become a part of the church's overall budget. Whereas a carwash hosted by the youth ministry can happen on a whim when funds are needed for a group trip.
Incorporate Systems for Financial Responsibility
Churches with numerous ministries need financial oversight. It is easy for the church administration to lose track of which ministry is engaged in a fundraiser.
This is where your church management systems come into play. Each time a fundraiser gets approved a budget is created to track expenditures.
It is also crucial to have online capabilities to collect funds. When people can make contributions or purchase tickets online, your church should utilize those capabilities. It will make accounting much easier.
Your teams can track their progress daily or weekly. Decisions get made in real time based on performance goals. If something needs tweaking or to be canceled altogether, the systems make it easier to manage funds.

Ticket Sales vs. Donations
Understand the difference between ticket sales and donations. How a church receives money could have tax implications. Part of the fundraising guidelines for churches is knowing the dos and don'ts, and how to get around tax issues.
Ticket sales imply that there is going to be an exchange of products or services for money. In certain instances, this could require non-profit organizations to include and pay sales tax.
A donation to a church is a non-taxable income. This includes money received during a fundraiser where the individual is merely making a contribution with no expectation of anything tangible in return.
Learn About Waivers and Liability
Church insurance is similar to most business policies. It covers the structures, vehicles, employees and other liabilities as it relates to protections for people on your property.
In an effort to keep costs down, your insurance carrier may require you to purchase additional coverage per event. The details of the coverage are based on the type of event and number of participants. The cost of these policies is seldom passed on to the participants.
Have a conversation with your insurance representative to ensure you're not placing the church at financial risk.
Liability
Since the church is the organizer of the fundraising activity they assume certain risks. You may host a carnival for the community that includes bounce houses and games.
Your preparations for the event will include:
Liability coverage for the event.
Making sure vendors are licensed and insured.
Setting requirements that all minors are accompanied by an adult.
Waivers
There are often times when the church will require members to sign waivers stating they have their own insurance. In addition, they agree not to hold the church liable for losses and injuries.
These types of waivers come into play when the church organizes a trip or event away from the church as a fundraiser.
Other waivers include giving the church the right to photograph, film, record and use the participant's likeness in future marketing.
Will You Need Security?
Depending on the type of event you're having, security is something you'll need to consider. The thought may frighten you or seem unnecessary but it is a growing reality in the times we live in.
Does your church use security during regular church services or when the offering is being collected? If yes, you'll want security at a fundraising event when money is collected. For off-site events, a security person is needed to ensure the person taking the money to the bank or back to the church is protected.
This is another reason to push online payments and donations.
Bringing in Outside Vendors
Church fundraising opportunities may require outside vendors. A common example is when the church offers photography sessions for an online church directory.
There is often no cost for members to participate in these types of fundraisers. However, the church raises money when the members purchase packages from the photographer.
Bringing in outside vendors work well for fundraisers because it cuts out a lot of the work. In most cases, a few volunteers on site is all you need.
Work out the details with the vendor to make sure you understand how and when the church will receive its portion of the sales revenue.
Marketing the Event
Implementing effective church communication is vital to the success of any event or fundraiser. As part of the planning process, create a timeline for announcements and continued communication.
Utilize every tool available, including email marketing, social media, church announcements, and even short skits during services. This is where it is crucial to have a media ministry that's abreast of current trends. Plus, it's a great way to keep younger members engaged.
Fundraisers for merchandise requires visuals. You'll want to promote the items by keeping them in front of the intended audience.
It's crucial that someone is present in the church's retail outlet before and after church services. During weekdays, someone from the administrative staff needs access to merchandise and tickets.

Quality Controls
When churches organize a fundraiser, crucial church fundraising tips are a must. Include checks and balances along the way to measure how things are going.
You can't get to the end of the journey and then point fingers at your team members for failures.
Create objectives. Communicate often. Make tweaks as necessary. Check-in with team members collectively and individually.
Once the fundraiser is over, schedule a brainstorming session. Allow each team member to share what they thought worked well and what did not. Access the overall plan and outcomes to determine if this is something you'll want to do again in the future.
Become Disciplined in Fundraising Activities
These fundraising guidelines for churches are useful in your preparations to increase stewardship. Remember, fundraising can get misconstrued when not carried out the right way. Discipleship is a component that can't get overlooked.
Never leave your congregants feeling as if they are simply an ATM for the church. Fundraisers need to offer something of value to participants. They require a focus on growth and expanding the word of God into nearby communities.
Incorporating integrations designed for church management can streamline processes. They are also useful when it comes to donations made through fundraisers.
Last of all, churches will want to consider including a section for fundraising on their year-end contribution statements to givers.
Get the Free eBook to Improve Church Stewardship
Keeping the lights on, the doors open and missions funded isn't what inspired most church leaders to pick their career, but it is key to the health of the church and the congregation. Discover how to become a master of church stewardship with our ultimate guide.