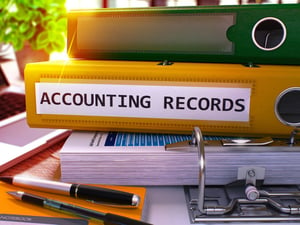 Learning how to record online giving for your church efficiently is important for any congregation, especially smaller ones with less staff. Your church relies on these church giving records for a variety of reasons including...
1) Donor Tax Filings – Although you're not required to furnish a yearly statement for donations, it's just good practice. Your givers have plenty of options for their hard-earned resources. Make sure you are being considerate by providing them all the documentation they need to safeguard their assets. Providing such a statement in the form of a thank you is also just good manners. After helping 25,000 churches grow donations, we have seen the impact an expression of gratitude can have on giving.
2) Forecasting – Knowing the number of online gifts you receive each year and their value can help you prepare for major expenses, expected and unexpected.
3) Emergencies – What would happen to your church if a storm damaged your facility? In most cases, your insurance would probably cover it, but what about the deductible? And what if your insurance didn't cover it? In this case, your church may have to take out a loan and most financial institutions will wish to see your churches books. If your church's tithes and offerings records are absent or incomplete, it will be hard for them to trust your books.
Church Giving Record Keeping Doesn't Need to Be Hard
We've been helping churches manage giving for decades and tracking is one of the easiest parts. Simply follow these seven tips to learn how to record online giving for your church the easy way.

1. Routinely Reconcile
Whether it is a decimal in the wrong place on an individual entry or a rare bank error, mistakes happen. Routine reconciliation can catch those errors that would have been missed with only a few annual checks. Monthly reconciliation also helps keep errors in you accounting process from compounding, saving a lot of work down the road.
When assigning individuals within your church to complete the reconciliation process, there are two rules you'll want to follow to maintain security and accuracy.
Rule One: Make sure the person reconciling your tithes, offerings and financial records isn't the person who entered them. You want a fresh set of eyes when double-checking your ledgers for accuracy.
Rule Two: For security reasons, you want to make sure the person who reconciles your records isn't the same person controlling cash outflows. Having a separate individual audit your records adds integrity and trust to your process.
2. Spreadsheets Are Your Friend...Until They Aren't
Several churches use spreadsheets to record online giving. Although spreadsheets are useful, relying on them can mean that your process is reliant on a lot of manual entry. With manual entry comes human error. Churches seeking to save time and improve accuracy should find a way to automate and streamline the tracking process using eGiving.
3. Simplify Record Keeping for Tithes and Offerings with eGiving.
If you're looking for the easiest way to record online giving for your church, you'll want to use an eGiving platform. Online giving platforms simplify record keeping by automatically creating records each time a giver donates, and they also increase offerings. In fact, we conducted a study on our tens of thousands of clients to see how much of the introduction of online giving increased donations. We found an average increase of 26%.
With eGiving, members and guests not only enjoy the convenience that enables increased donations, but they can instantly, and automatically, receive receipts for their donation through email. Staff can cut down on paperwork by making their church giving records digital, and they can save countless hours on manual entry with a system that automatically creates records whenever givers donate through an online giving page, text giving, giving app or portable card reader. Last of all, and perhaps most important, your church can quickly track payments that failed to process, such as instances of insufficient funds or an expired credit card.
4. Create Customizable Reports
Using an eGiving provider, you can go beyond basic church giving record keeping for tithes and offerings. You can quickly generate reports for a set time period and filter by funds, payment type and more. These reports can give you insights on historical trends, and depending on the eGiving provider, they can even help you project the amount of donations you'll receive in the future.
5. Church Management Software Integrations
If you've never heard of a church management system, it's a type of software, usually online, that handles the administrative functions of your church. Churches will use it to communicate to their members through email, pull records on members or givers or manage their ledgers. Churches using an eGiving provider that integrates with their church management software, can save their bookkeeper hours reconciling payments and managing their books.
The best part of it is that integrating is easy. Vanco has 60 integrations with church management software programs, and the process for setting up each is simple, many only requiring one or two clicks.
6. Keeping Your Church Giving Records Secure
When recording online giving for your church, you'll want to make sure your givers' data is secure. That's why we recommend you choose an online giving provider that meets the highest standard of security in the industry. For managing online credit card payments, the highest standard in the industry is PCI Level-One Compliance. PCI compliance was developed by the major credit card companies including Visa, MasterCard, American Express and Discover in 2006 to create a standard of security for the payment processing industry. Unfortunately, not all online giving providers follow these standards of security, which is why it's important to ask prospective providers about their security standards right away.
7. Ask Your eGiving Provider How to Record Online Giving for Your Church Before Committing
The record keeping process for church tithes and offerings should be simple and automatic. Your provider should be able to quickly demonstrate the simplicity to you by sharing their screen during a video call. If you choose the right provider, you will see how much simpler tracking online donations can become.
If you're looking to learn more about Vanco's eGiving systems, request your demo to see how we can help you grow donations and simplify record keeping.
Don't Let Your Church Suffer from Declining Donations

Discover how you can easily grow giving for your church with the 11-step process that has worked for tens of thousands of churches.