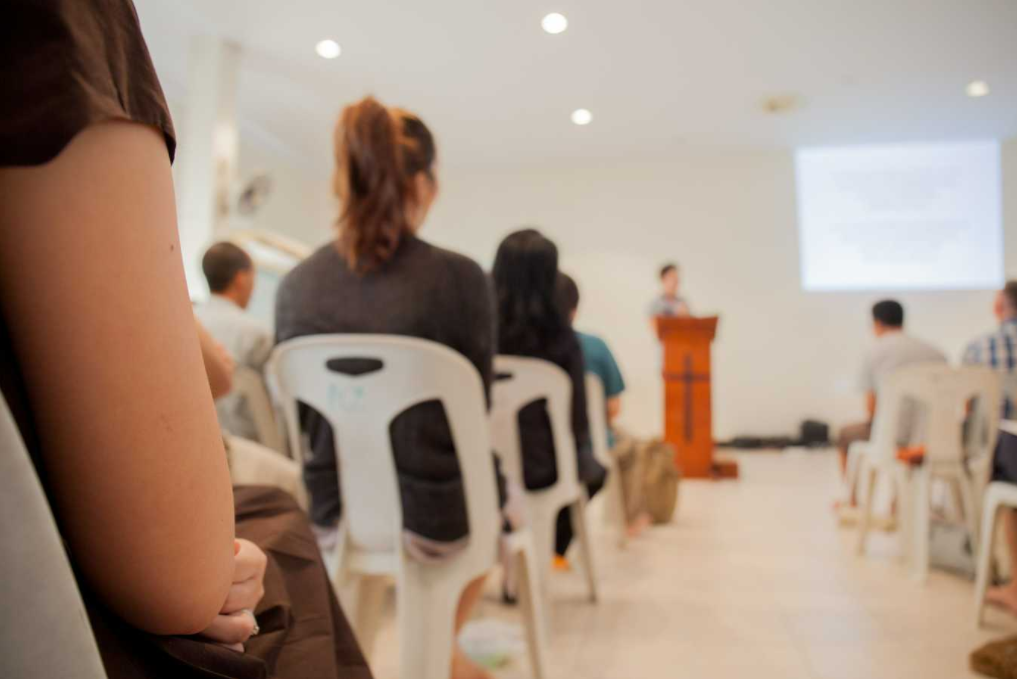 Next weekend is coming fast! You're going to need another church bulletin, and it's your job to put it together. Before creating the whole program, you'll need to start with a church bulletin cover.
By choosing the right church bulletin images, you can really grab readers' attention. The next thing you know, Sunday service will be standing room only!
Follow the tips below to discover how you can find or easily build free church bulletin covers for your congregation.
Where to Find Free Church Bulletin Covers
If you don't know where to begin on your search for free church bulletin covers clipart Openclipart and Publicdomainvectors are great free sources.
But if these aren't a good fit for you, a quick Google search will bring you hundreds of options for free church bulletin covers. You'll need to be careful, though. Some of these websites are just out to collect emails. A good clip art gallery will allow you to click and download the images right then and there.
Take the time to select a church bulletin clip art gallery with a lot of choices. The two we mentioned both provide a lot.
There should be a wide variety of real-life photos, illustrations, animated clip art, and other images. These resources are customizable for prayer books, newsletters, church bulletins, etc. Once you've found a good selection of images you can use them for pretty much anything.
You'll also want to make sure you get your images in the highest resolution possible. This way you can crop or resize the images without sacrificing any of the image quality. A good clip art gallery should offer image downloads at a resolution of around 300dpi.
DPI stands for Dots Per Inch. The more dots of color per inch of the image, the higher the resolution.

Editing Church Bulletin Clip Art
Not all images are one-size-fits-all. Once you download your favorite clip art image, you're probably going to need to either crop or resize it.
Crop and resize are probably the two most common editing tools you will use for your free church bulletin covers. Cropping is simply trimming an image until it fits onto your church bulletin template.
This is another reason why you want to be careful with the size of the image you choose. If an image is too large, it won't be able to fit on your church bulletin cover. The only way to get it to fit will be to cut off some of the necessary parts of the image.
However, this is also why you want to choose an image with a high resolution. Have you ever changed the size of an image and noticed that the picture became "grainy"? That's known as pixelation. And it happens to low-resolution images when you attempt to resize them.
This is why it's best to stick to high-resolution images.
Making Free Church Bulletin Covers
Now that you have your images, you may be wondering how to make church bulletin covers for free. You're in luck! There are a couple of software applications you can use to get this done.
Microsoft Word
Chances are your computer, or your congregation's computer has a version of Microsoft Word on it.
Microsoft Word isn't just for typing term papers anymore. It's a powerful tool capable of creating pretty much any document you can think of. (Except a billboard. Don't try to print out a billboard).
The Microsoft Word Process
To start the process of creating your church bulletin just open Microsoft Word. From there you need to click on the "File" tab. Next, you are going to want to click "New".
Once you do that, you'll notice you can search a library of document templates. These are hundreds of different document types Microsoft has already created for you. You are going to want to click "church bulletin" in the template search bar.
You should see dozens of possible church template ideas pop up in front o you. Scroll through and pick the church bulletin template that works best for you. You can also type "newsletter" if that's more of what you had in mind.
From there you can adjust the size and look of the text boxes using Word's text tools. You may also want to click on some of the image boxes and swap them out for the clip art you downloaded off of the internet.
Changing the images isn't necessary, but if you want to customize your bulletin more, we recommend it.
You can also change the messages and scripture in the bulletin by following the same steps. Only instead of uploading a new picture, you just start typing the scripture you want to replace it with.
Canva
Here is a cool little trick that not many people know about. Canva.com is a website for creative people. If you are designing any sort of project it can be found on Canva.
Microsoft Word is a great tool but sometimes it has very little in the way of templates. Church bulletins are actually a great example. As of 2014, Microsoft Word only had one format to choose from for church bulletins.
One might be good enough, but chances are the one they have isn't everyone's cup of tea.
Think of Canva as a deluxe version of Microsoft Word. It has an innumerable amount of templates. It also has an infinite amount of images and clip art as well. And they offer several free church bulletin covers.
The Canva Process
The process of creating free printable church bulletin covers on Canva is simple. It only takes a few minutes and you can even build the whole church bulletin if you choose, adding in the announcements and other features.
The first thing you need to do to start using Canva is to go to Canva.com. Once you're there, Canva is going to ask you to create an account.
They may ask for your email address. It's ok. I know I said earlier to watch out for clip art sites trying to collect emails. And that's true. But Canva is a legitimate site.
They only need your email to open up your account. You may receive some emails from them from time to time about coupons and discounts they offer. But you can always unsubscribe to those.
After creating your account, that's it! You're in! The first page you'll see will ask you what you're looking to create. There will be a big white search bar across the middle of the screen.
Click in that bar and type "church bulletin" or "church newsletter" and hit the Enter key. This will start your search for church bulletin covers.
Canva will come back with hundreds, if not thousands, of templates for you to choose from. Scroll through and pick the one you like best. Once you select one, Canva will take you to their "design studio".
Here you can make any sort of changes you want to the template you've chosen. On the left-hand side, you'll see a smaller search bar. That is where you'll design your whole project from.
You can search Canva's backgrounds, clip art, images, and text effects all from the search bar on the left-hand side.
It's important to note, however, that some of Canva's images need to be purchased. They usually only charge a dollar for these images, but it's something to be aware of.
Pinterest
Another great resource for church bulletin covers is Pinterest. Pinterest is a social media site that groups photos and crafts ideas by interest. It's called Pinterest because it works almost like a pinboard or corkboard.
Pinterest requires you to create an account. Much like Canva. If you can learn to navigate it though, Pinterest can be a great resource for church bulletin designs. In just a minute, we found dozens of beautiful church bulletin cover designs by entering "church bulletin covers" into the search.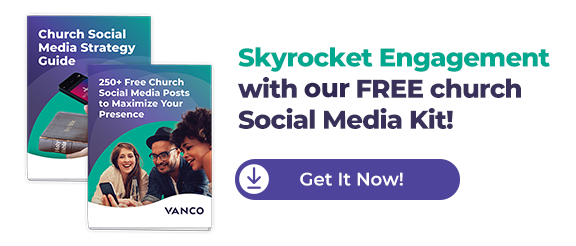 One of the benefits is that users just like you are posting all of their design projects on the site. This means the odds are pretty good that someone just like yourself, searching for the perfect church bulletin, has uploaded something you're going to love.
You can download the some of the designs and then use them for future bulletins or newsletters. Unfortunately, not all of them are fair use or free church bulletin covers. Some will require you to pay to complete the download. In most cases, the paid church bulletin covers will only set you back a few dollars.
There's no easy way to filter out the paid and free bulletins, so you'll have to do some digging, but the search process does provide plenty of inspiration. It lets you see what churches across the world have done with their bulletins.
Everything You Need to Create the Perfect Church Bulletin
Vanco is always looking for ways to help churches access the tools they need to prosper. Get everything you need to create a fantastic church bulletin quick, including...
Where you can access free templates.
The easiest way to build a beautiful church bulletins fast.
Must-know best practices and ideas.
Free giving messages to include in your church bulletin.
Free church bulletin fillers to inspire giving.
And more!