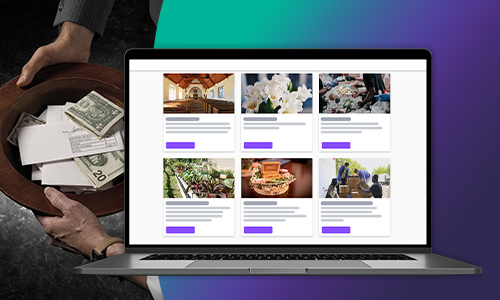 As a pastor or church leader, you are continually seeking ways to engage your congregation in the mission of your church, including ways to give to church that support that mission. Understanding and promoting diverse ways to give to the church can significantly enhance your church's resources, strengthen your community and advance your mission. And while financial donations are often the first thing that comes to mind, contributions can take many forms, both monetary and nonmonetary.
This comprehensive guide provides innovative strategies to increase contributions and engagement from your congregation. We'll delve into various monetary and nonmonetary ways of giving, exploring how each method can benefit your church and its members.
Whether you're looking to boost tithes and offerings, encourage volunteering or foster a culture of generosity in your church, this guide offers practical advice and insights to help you achieve your goals. Get a wealth of ideas to empower your congregation to give in ways that align with their capabilities and passions, ultimately enriching your church and its impact on the community.
Table of Contents

Monetary Contributions
1. Tithes and Offerings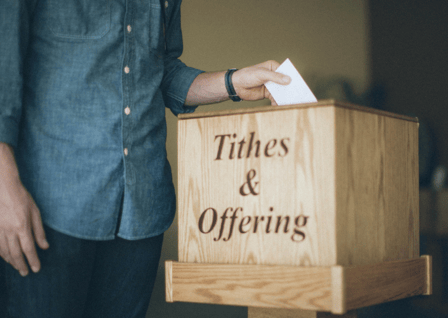 Tithing is an act of worship that involves giving 10 percent of one's income to the church, as instructed in the Bible. It's a regular reminder of our gratitude for God's provision and a way to support the work of the church. On the other hand, offerings are gifts above and beyond the tithe. They can be given to support specific church causes or projects, such as missions, building funds or community outreach programs.
Tithes and offerings play a vital role in ensuring the church's well-being. They constitute the foundation for key programs and the maintenance of church facilities. By choosing to give money to the church this way, members help sustain the collective spirit and ensure that the light of faith continues to shine brightly.
However, the discussion of tithes and offerings can often evoke discomfort among church leaders. After all, their motivation for leadership in faith was not driven by monetary concerns. That's why our team has developed 36 messages on tithes and offerings, providing a valuable starting point for meaningful conversations.
2. One-Time Donations
One-time donations are spontaneous contributions often inspired by a particular sermon, event or cause. This way to give to church allows members to express their support and compassion whenever they feel moved to do so. Churches can enable one-time donations by providing easy-to-use online platforms or physical donation boxes at events.
3. Recurring Donations
Recurring donations can be set up to automatically deduct a specified amount from a member's bank account or charge a credit card at regular intervals. This type of giving provides a consistent income stream for the church and is convenient for members, as they don't have to remember to make donations each week or month.
Our team has developed a complimentary resource that provides valuable insights on 10 effective strategies to enhance recurring giving for churches. Use our resource to discover proven methods and techniques to amplify this significant way to give money to the church. Access this valuable resource now and empower your church community with sustainable financial support.
4. Online Giving Pages
Online church giving pages provide a platform for members to make donations conveniently from anywhere at any time. These donation pages can be customized to highlight various opportunities to give to the church, provide information about how the funds will be used, and even allow donors to track the impact of their contributions.
5. Mobile Giving Apps
Mobile church giving apps take convenience to another level by allowing members to give money to the church right from their smartphones. These apps can also send reminders, provide updates on giving campaigns, and offer secure payment options, making the giving process seamless and engaging.
[Embed Videos]
6. Church Giving Stations
Giving stations are physical kiosks located within the church premises where members can make digital donations using their credit or debit cards. These stations are particularly useful for those who prefer not to carry cash but still want to give before or after services.
These giving station setups are easy and inexpensive to build. They only require a tablet and a card reader loaded with software.
7. In-Stream Giving
With the rise of online services, in-stream giving has become increasingly popular. It allows members to make donations while watching a live stream of the service. This method requires integration between the church's streaming platform and giving software, offering members an easy way to give to church in real-time.
8. Legacy Gifts
Legacy gifts — or planned giving — involve making a significant gift to the church through a will or estate plan. This type of giving can include bequests, life insurance policies, retirement assets or real estate. It's a way for members to give money to the church and leave a lasting and significant legacy for the church's future.
It's never easy to lose a loved one, but their memory can live on through a legacy donation. It's important to show gratitude to those who make these contributions, but knowing how to do it in a sensitive way can often be a challenge. That's why we created this free memorial thank you letter resource.
This resource guides you through the process of crafting an appropriate thank you letter, helping you navigate what can be a difficult situation. This tool is especially important when you consider the many ways to give to church, and the impact that legacy donations can have on your community. Take advantage of this resource to honor the memory of those who have made a lasting impact on your church.
9. Fundraisers and Events
Fundraisers and events offer an opportunity for members to give money to the church while participating in enjoyable and community-building activities. Whether it's a charity run, a bake sale or a silent auction, these events can generate significant funds for the church while promoting fellowship among members.
And with online tools, selling church event tickets is easier than ever, so you and your committees need not worry about the logistics of organizing fundraisers.

10. Text to Give
If members are looking for easy ways to give to church, text giving might just be the perfect option. Not only is it super convenient and easy to use, but it can also help boost donations overall.
With text giving, all members have to do is send a quick text message to the designated number, and voila! The donation is all taken care of.
Nonmonetary Contributions
11. Participating on Committees
Committees are the backbone of church operations. They manage various aspects, from hospitality and worship to finance and maintenance. By volunteering for a committee, members can contribute their unique skills and perspectives to help the church run smoothly. Committee participation also fosters a sense of ownership and belonging among members, strengthening the church community. This is an important and fulfilling way to give to church for many members of the congregation.
12. Praying for Others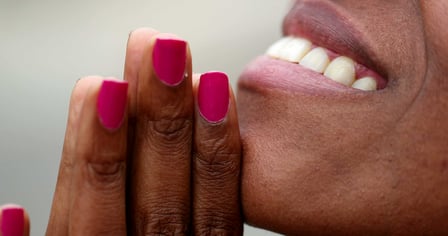 Prayer is a powerful tool that can provide comfort, encouragement and strength. Prayer groups or intercessory teams can pray for the needs of the church, its members, the local community and global issues. This is a way to give to church that doesn't require any financial investment — it requires time, empathy and a strong faith.
13. Participating in Bible Studies
Leading or participating in Bible study groups contributes to the spiritual growth of the church without the need to give money to the church. Those with a deep understanding of the Bible can guide these sessions, helping others interpret biblical texts and apply them in their daily lives. This form of giving enriches the spiritual life of the congregation and strengthens the bonds among its members.
14. Offering Technical Talents
In today's digital world, technical talents are in high demand. Members with skills in website design, social media management, video editing or sound engineering can contribute significantly to the church's online presence. Volunteering their technical abilities is one way to give to church by helping the church reach a wider audience and engage more effectively with the congregation.
15. Offering Professional Skills
Church members come from diverse professional backgrounds, and their expertise can be invaluable. For instance, accountants can advise on financial matters, lawyers can provide legal guidance, and tradespeople can assist with maintenance tasks. By offering their professional skills, members can support the church in ways beyond financial contributions.
16. Volunteering at Events and Fundraiser

Church events and fundraisers require a lot of work, from planning and promotion to execution. Volunteers can help in various roles, such as setting up, cleaning up, serving food or running activity booths. Volunteering at these events not only supports the church but also fosters a sense of community and camaraderie among members.
17. Welcoming New Members
First impressions matter. A warm welcome can make newcomers feel accepted and valued. Those with a friendly demeanor and knowledge of the church's activities can volunteer to greet newcomers, answer their questions and introduce them to other members. This simple act of kindness can help newcomers find their place in the congregation and encourage their continued participation.
18. Mentoring
It's not always necessary to give money to the church to provide valuable support. Mentoring is a rewarding way to give back to the church. Experienced members can guide newer or younger members in their spiritual journey, providing advice, support and encouragement. Mentors can share their experiences, listen to their mentees' concerns and help them navigate challenges in their faith journey.
19. Providing Meals
Food has a way of bringing people together. A practical and caring way to give to church is to provide meals fellow members going through challenging times (such as illness, bereavement or a new baby). This act of service meets physical needs and provides emotional comfort.
20. Teaching Sunday School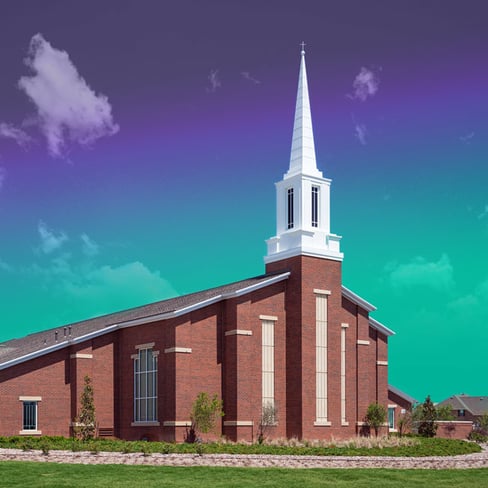 Children are the future of the church. By teaching Sunday school, members can impart biblical teachings to children in an engaging and age-appropriate manner. This investment in the younger generation helps shape their spiritual foundation and cultivate future leaders of the church.
21. Joining the Choir or Worship Team
Music plays a crucial role in worship services. Those blessed with musical talents can join the choir or worship team to enhance the worship experience. Whether it's playing an instrument or singing, these members can use their talents to lead the congregation in worship and create an atmosphere conducive to spiritual reflection.
Unlock the Secret to Successful Stewardship: An Unmissable Guide for Every Church Leader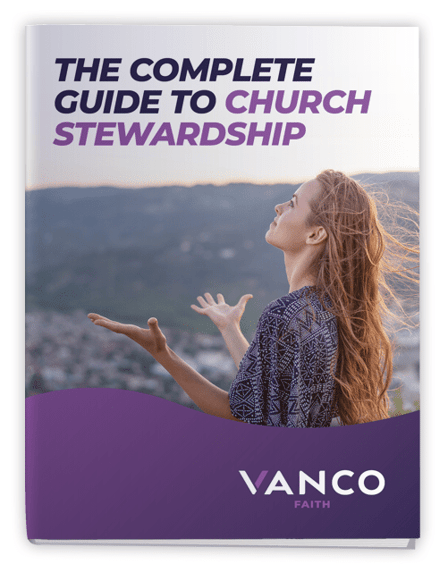 The topic of money and giving money to the church can be tricky terrain for church leaders. Yet at its core, stewardship is about empowerment, community and growth. With this perspective, we've developed an eBook that reframes this delicate conversation into an empowering discourse.
Our guide will…
Help you tap into your congregation's natural desire to contribute.

Reveal eight fundamental rules of financial stewardship.

Showcase 11 untapped revenue sources that could catalyze your church's financial health.

Detail a foolproof blueprint of 17 key elements to design the perfect stewardship plan.
Transform the way you approach stewardship and unleash the power of giving with our breakthrough eBook.