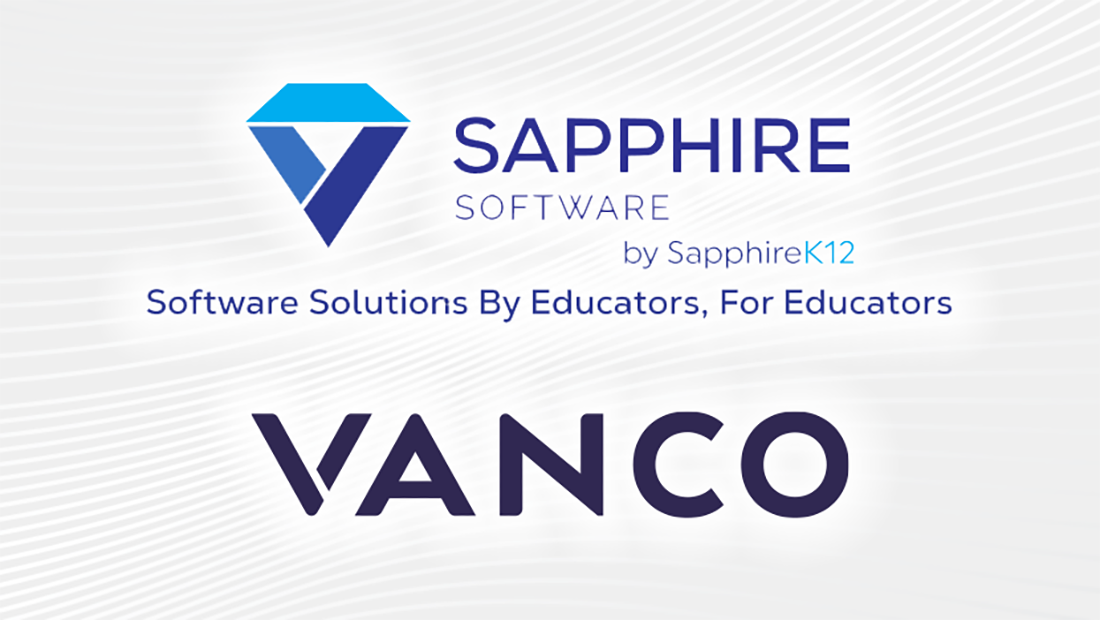 SUBJECT: School districts using Sapphire Software can now accept payments for any school fees, saving time and increasing payment security for both families and school administrators
DATE: Aug. 15, 2023


BLOOMINGTON, MINN. Vanco is now the exclusive payment provider for Sapphire Software users, bringing online fee payment capabilities for the first time to families whose children attend schools running on Sapphire.
With industry-leading online fee payment tools, Vanco offers districts the ability to accept payments online for any student fee, simplifying fee collection and reconciliation.
"It's an amazing opportunity to work with Sapphire Software to enable school districts with the ability to securely and simply accept payment for any student fee and work towards a cashless campus that benefits students, parents and staff," Vanco Vice President of Strategic Partnerships Dan Gretz said.
Vanco's payment processing with Sapphire Software will also allow district administrators to process and reconcile fee payments in minutes rather than spending hours on the same process when using cash and in-person payments.
"The impact of parents being able to pay school fees directly in our SIS with Vanco is a game-changer," Sapphire Operations Manager Bill Prehl said. "Vanco is trusted by thousands of school districts across the country to securely accept payments while providing a seamless admin experience, and this added capability will save time and simplify the fee payment process for districts and families using Sapphire software."


Sapphire Software districts can get started by filling out Vanco's Connexpoint application. For other questions about Vanco's products or services, get connected with us.

###