The right daycare app can help you run your child care center more efficiently. Managing a child care center can be hectic enough, especially when it comes to child care billing and payment processing. But what's a good app to take payments for daycare?
Smartcare is the solution. With 58% of working parents in the U.S. accounting for 6.38 million people across the country, this is a vital service. Using an app for daycare providers like Smartcare can help you process payments and use smarter billing methods through comprehensive child care billing software.
You can track and manage payments with ease using Smartcare's daycare billing app. Smartcare allows you to automate receiving payments and sending daycare billing invoices from a central app. A good daycare app tmeans you get paid quicker and easier.
Child care billing software from Smartcare takes the guesswork out of the complex task of manual billing, with automated payment reminders and even automatic payment debiting. Parents can set up a payment method to have their child care costs paid automatically on a set schedule. This means that forgotten and late payments will be a thing of the past.
Reporting and managing information are much easier through automatic report data and analytics, so you can see exactly where you need to focus your time and resources. All of your daycare center data is stored in the program and you can access it anywhere you have a mobile connection. Look up information and add notes so you're always up-to-date.
All the information you need to manage your daycare center smoothly is guarded in a cloud-based database. Only designated daycare center workers can access it with proper sign-in credentials. You'll have secure and accessible daycare data at your fingertips whenever you need it.
This makes Smartcare the best app for daycare providers. Want to know more about what makes a good app to take payments for daycare? Keep reading for even more benefits of using the Smartcare system.
Benefits of a Good Daycare App
A good app goes beyond the standard billing and payment processing features of a basic app for daycare providers. A good child care billing software program offers a wealth of features and benefits that let you take charge of your operations.
With the right daycare app, you can:
Save time

Focus on more important tasks

Stay organized

Set rates and billing schedules

Process and track payments

Automate invoices and reporting

Analyze data

Communicate with parents

Streamline check-in and check-out processes
Save Time
Much of your working day is allotted to managing the mundane yet essential tasks of billing and processing payments. Doing this task manually is not only an ineffective use of time, it is also prone to errors. A good daycare app will take the stress out of this task and let you manage your payment processing and billing with ease.
The whole process can be optimized and automated to save you precious time each day. It's like an extra pair of eyes and hands helping you effectively manage your time and resources without the expense of an in-person accountant. With one less task to juggle, your daycare center can run more smoothly.
Focus on More Important Tasks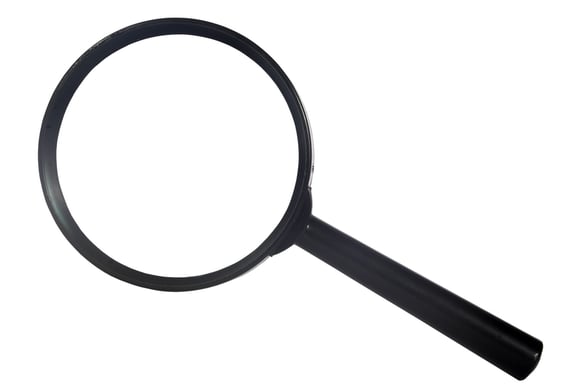 With your child care billing software handling the tedious task of billing, you'll have more time to devote to other areas. You can spend more time interacting one-on-one with the children. You can ensure that they have the most enriching lesson plans and feel more connected to the center.
As a result, parents will also see you as a quality daycare center that cares about their children's needs. They will become more invested in your center and bring their children more regularly. This will increase your revenue and even lead to an increase in referral business for your daycare center.
Stay More Organized
Manual log books and paper files are a recipe for disaster. If you lose or accidentally damage any of these important files, your daycare center will suffer the consequences. This can lead to incorrect billing hours and angry parents who feel they're being overcharged.
Child care billing software stores data and protects it all in one place. It allows you to access and view your daycare data and update it in real time. Your data is safe from prying eyes and only authorized users can sign in to view and edit it.
You can also store important information like medical records and attendance logs. This keeps your records organized and viewable in an understandable and accessible digital format.
Set Rates and Billing Schedules
Parents invest a lot of money in child care. For babies and infants, the weekly cost of child care can average around $340. Child care costs also depend on how many siblings are also enrolled in daycare. Some centers may offer a sibling discount for one or more additional children from the same family in a center.
The type of child care needed can also alter the cost. In 2020, the family of a preschool-aged child spent $8,200 for child care on average, compared to around $4,700 for an elementary-aged child's child care. In states where there is no universal pre-K program, this can be a substantial portion of a family's budget.
Child care can also vary in cost due to the number of hours per week the child is in daycare. For example, a child can go to daycare for a full day or on a half-day schedule. Some parents may only bring their children on a partial weekly schedule such as Tuesdays and Thursdays or Mondays, Wednesdays, and Fridays.
The cost of child care can vary based on location, as costs fluctuate depending on the state. In 2020 alone, an estimated 57% of parents spent well over $10,000 on child care in the U.S. The Department of Health and Human Services recommends that families spend only 7% of their total budget on child care.
You want your center to have fair payment rates but you also need to account for your center's operational expenses. Child care billing software lets you set payment schedules and see when your next daycare center payments are due. You can also determine the frequency of billing.
Process and Track Payments
With so many variables to contend with, you need to figure all of these factors into your billing and payment system. A billing app for daycare providers lets you see which parents already made payments through the portal and which parents still need to make payments.
Enabling an online payment option creates a safe and convenient way for parents to view monthly billing statements and make their payments. They can also set up automatic payments for each billing cycle. The money will be charged to a credit card or deducted from a bank account on file.
You can track these payments through the daycare app and see your monthly earnings. You can also get paid faster and put the money to good use by paying your monthly operational expenses and your employees on time.
Automatic Invoices and Reporting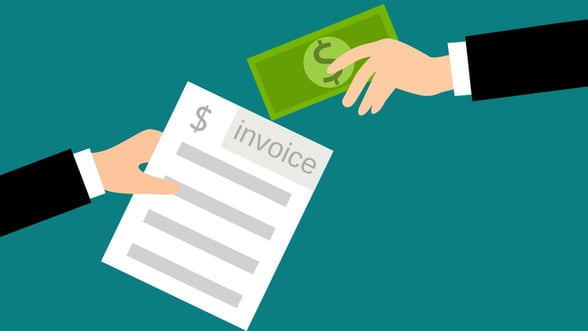 Another aspect of a daycare center that can be challenging is reporting and invoicing. While it is necessary to keep parents and other state and government organizations in the loop, it can be stressful. You must send payment invoices each billing cycle to inform parents of their total itemized costs such as late fees and cost per hour.
Remembering to send invoices and report data to the proper agencies is required for centers where children are receiving any type of government subsidy or grant to help pay for child care costs. Failure to do so can result in hefty fines and lead to investigations of your center. Timely and accurate reporting is a must.
A good daycare app allows you to send automatic invoices or payment reminders to parents so you're not waiting for missing or late payments. It will also create the reports you need automatically and send them to the proper agencies for verification and reporting purposes.
Analyze Data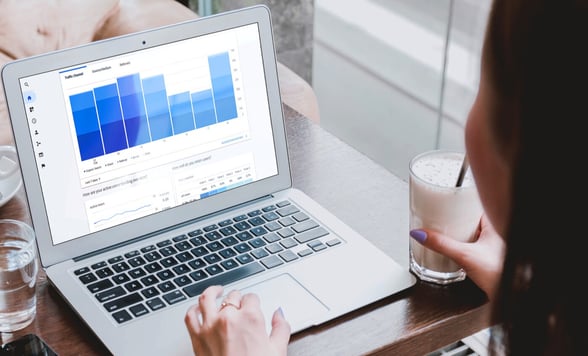 A good child care app helps you with payment processing and helps you analyze your data. You can assess past daycare rates to determine where your current rates should be. This allows you to set a fair rate while accounting for rising operational costs of your center.
You can also see how your daycare center is doing financially overall and identify areas for improvement you may need to focus on to boost your revenue.
Communicate With Parents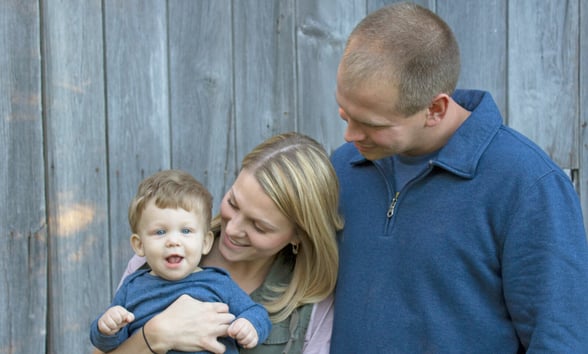 Keeping in touch with parents throughout the day is another vital aspect of your daycare business. A normal child care app only focuses on billing and payments. This means you must call or text parents individually in the event of bad weather or other reasons for center closure.
A good child care app gives you the power to communicate with parents and guardians from a central hub. It also lets parents track their child's progress throughout the day from snack time to naptime, as well as different class transitions.
Parents will have access through a specialized parent app that keeps them in the loop, so no matter what happens, they are well informed about their children.
Streamline the Check-In and Check-Out Processes
Ensuring that only the authorized parent or guardian on file has access to the child is of the utmost priority for daycare safety. This helps prevent a stranger or unapproved relative from picking up the child. Maintaining reliable records of drop-off and pickup times on given days also makes for a simpler and more accurate billing process.
So, what's a good app for daycare providers? One that lets parents check their children in and out of daycare centers with customized PINs or QR codes. This code is unique for each child and parent through the parent app or a printed key tag.
This enhanced security means that each child can only be linked to the parent or guardian with the corresponding PIN or QR code for simplified drop-offs and pickups. You'll receive detailed attendance records based on PIN and QR code data scans in the system. This will make it easier to calculate and invoice billable daycare hours.
What's the Right Daycare App?
With so much at stake in your daycare center, effective management can ease the struggles of day-to-day center operations. Smartcare is the answer to the question "what's a good app to take payments for daycare?" Smartcare Child Care Billing software offers a multifaceted approach to organizing and streamlining the best benefits of apps for daycare providers.
Smartcare lets you organize and access data through cloud-based software. All of your files are stored securely in an integrated software system that lets you navigate essential data such as medical and attendance records more easily.
The Smartcare system also incorporates a secure method for maintaining a modernized center and dependable child check-in and check-out processes. Only a designated parent or guardian with the proper PIN or QR code can manage the child's center attendance.
This provides parental peace of mind and lets you gather more accurate attendance logs for billing and invoicing.
Using Smartcare allows you to communicate with parents through the designated parent app. You can share the child's status with them throughout the day and send important updates and notifications. This opens up the lines of communication with parents and makes your daycare center look trustworthy and professional.
The Smartcare app for daycare providers automatically generates reports for sharing data with government agencies issuing grants and subsidies for child care. You'll always have the correct information you need to submit for these purposes. Your reporting data will always be up-to-date.
And, of course, the Smartcare system operates as a comprehensive daycare billing app. Send payment reminders and invoices to parents and accept automatic and manual payments through the daycare payment app. Track payments and set up automated billing cycles with ease.
Finally, you can analyze your data with the Smartcare software system. See where your daycare center thrives and where it can improve. You can also see your past daycare rates and adapt them as needed to keep up with increasing costs.
When you improve your billing and payment processing capabilities, you'll also improve all the other aspects that go into running a successful daycare. You'll develop better relationships with the parents and children at your child care center and streamline your business practices through automation.
Smartcare takes the guesswork out of processing payments and billing for your daycare center so you can focus on other important tasks. With Smartcare, you'll save precious time and be able to spend more time with the children. Experience the difference Smartcare can make for your child care billing.
Request a free Smartcare demo today.