To run a child care center, you have to have an efficient process for child care billing and managing revenue.
More than half of American families spent over $10,000 on child care in 2020. For child care centers, managing that revenue became even more challenging during a global pandemic that prompted sporadic closures at centers around the country.
With the right child care software and tools, your center can manage your finances in a responsible way.
So what is child care billing? And how does it work?
Keep reading to find out.
Table of Contents
What Is Child Care Billing?
Child care billing is a process used to charge parents or guardians for child care provided to their children under your care. Child care billing often gets overlooked because centers are too busy running their day-to-day operations and focusing on the well-being of their children and families. But the process is vital to the health of the center because it secures cash flow and a regular revenue stream.
Billing usually takes place at regular intervals. Some centers bill weekly, others monthly. Most centers bill hourly, although some may bill by the day. Regardless of how you choose to handle your child care billing, you need to do it with the utmost care and accuracy.
Setting an Appropriate Rate
Before you can begin billing, you need to think about your tuition costs or hourly rate. Setting your rate requires some consideration, including the rates of your competitors, your expenses and payroll costs. If you are a for-profit center, consider the profit you want to make.
When thinking about the frequency of your billing (weekly or monthly), consider when your expenses come. Make a choice that works best for the center's cash flow and the lifestyles of the families you work with.
Once you determine an appropriate rate, it is time to set up your billing system.
Of course, the majority of staff at child care centers specialize in child care and not accounting. But installing the right child care accounting software can help simplify the billing process.
Using Child Care Software for Billing
Child care software can help your center deal with day-to-day business in a secure and reliable way. By using child care accounting software services, you can rely on technology to do your bookkeeping.
Child care accounting software helps you track billable hours. You can manage billing schedules and even send reminders to families. You can set up automated billing through an online portal, securing cash flow for your center.
It also can help you track and collect missed payments and ensure you always have cash on hand to manage your operations expenses.
Child care software helps simplify your business operations so you and your team can focus your time and energy on the children in your care.
The Benefits of Child Care Billing Software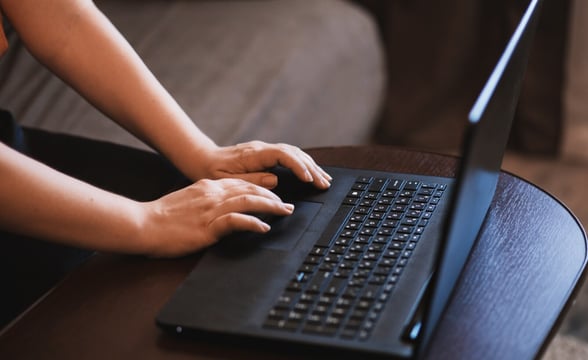 Tracking child care billing is only a small part of what child care software can do for your business. A Smartcare Child Care Management System offers a long list of benefits that can help you run your child care center.
Child care software systems cut paperwork and filing by storing data securely in cloud-based software. The data is only accessible to those with authorized access.
Software for child care centers can help with all your financial needs, from organizing your bills and daycare invoices to managing employee hours and payroll.
Here are some of the many benefits of using child care accounting software.
Automated Child Care Billing
Stop chasing payments or keeping track of missed payments. By introducing child care accounting software, you can provide your families an online portal where they can track their bills.
You can set up automated pre-authorized payments that charge credit cards or bank accounts at the same time each cycle. This will secure reliable revenue and cash flow and allow you to flag missed payments as they happen.
Families can view accurate account summaries and update their payment methods in the portal anytime. You can set up automated reminders before payments are charged, so no one is caught off-guard.
The "set it and forget it" function allows you to add charges, send statements and debit automated payments. By taking the time to set up billing in advance, you can let this process run on its own.
You can also use the secure portal to add additional fees for special events or supplies to existing statements. Automated child care billing creates smarter billing and payment processes and reduces the likelihood of late payments.
Create Accurate Financial Reports
By automating billing, you can accelerate your center's cash flow. The child care accounting software generates up-to-date, accurate financial reports with the click of a button.
These reports provide current data that helps you determine where your business is spending and taking in money. Reports can help you create productive business plans. They can also help you with your financial tracking.
By staying organized and professional, you can offer accurate reports to parents and guardians on demand. These reports can help low-income families save money if they are receiving subsidized care.
Your financial reporting can also show if your child care center meets the subsidy requirements in your state.
Determine Your Rates
Even if you have settled on a standard rate to charge at your child care center, it is worth revisiting often. It's not unusual for rates to change or increase over time. Families understand that rates can increase with inflation, and help ensure you are providing consistent levels of care.
By using software for child care centers, you can track your tuition costs. You can also analyze up-to-date data to see where your center is spending the bulk of its time and money.
By analyzing reports on your expenses, payroll and revenue, you will know if it's time to change your rates.
Easy Enrollment
Make enrollment easy by using child care software.
Customize your online enrollment page by including unique fields to gather information from prospective families. Once they fill out the form, encourage parents or guardians to check it for accuracy.
Save the data recorded in important documents in the cloud. This can help standardize the enrollment and registration processes for new children at your child care center. Make the documents easy to access from the cloud in the future in case of emergencies.
Software for child care centers also tracks enrollment forecasts so you can better predict when you may have an opening at your center. Store customer relationship management (CRM) data with contact information for families who are looking to attend your center in the future.
You also can use the two-way messaging and SMS features of the software to ask families who work with you for referrals if you have an opening at the child care center. This can help you fill spots quickly.
Grow Your Business
Child care software offers education and industry resources to you and your team. Stay up-to-date on the latest industry trends so your center can stay ahead of the curve. By increasing professional development at your center, you will be able to increase your rates or tuition.
By using newsletter templates and generating regular communication, you can keep new families in the loop. They will feel confident their children are being cared for. Send important documents from the moment a child is registered, so parents feel prepared.
The software also tracks leads generated on your website so you can stay in touch with prospective families. Families fill out information directly on your website that is automatically stored in your CRM database for future use. Then, when you have an opening, you can reach out to those connections.
Running a child care center gets busy. By being organized, you can prioritize networking with new families in the community and make sure those who just enrolled feel connected and welcome. And you ensure your center is growing professionally.
Manage Expenses
Using child care accounting software also helps you manage your child care center's expenses. Easily store and track bills from vendors, utilities, rent and supplies.
Organize and file invoices to refer back to them if needed. Generate reports to see where your expenses are coming from, and cite any changes you need to note for your annual budget.
Keep track of when payments need to be made and make sure your cash flow is keeping up with your expenditures. By managing your expenses, you can make sure you are being fiscally responsible and you're not missing anything.
Parent Communication
Introduce an app to parents and guardians whose children are attending your center. In addition to storing the unique QR codes for access to your center, the parent app provides two-way communication with families.
Send parents updates throughout the day using a timeline feature and follow up them on any missed payments or billing inquiries. Share important announcements about illness, incidents or upcoming closures at the center.
Two-way communication allows parents and guardians to view up-to-date financial reports about their child care billing. It allows them to access their current balances, view their statements and manage their payment methods.
Split Payments
Every family is different, and not all children are in two-parent households. For single parents, the cost of child care is an even larger investment. In some cases, even two-parent households prefer to split their child care billing.
Child care accounting software makes it easy to split payments at the time of invoicing. Customize how bills should be split and send separate invoices to each parent or guardian.
Easily apply any discounts to child care bills. Or, if you are working with low-income families, you can bill the subsidy provider and manage copays for parents or guardians separately.
Splitting payment provides a personalized approach to your child care billing process and can make families feel more at ease. It's just another way you can customize child care accounting software to the needs of your center.
Taxes and Accounting
Integrate your child care accounting software with software like QuickBooks to better manage your finances. Doing this makes it easy to view and send tax receipts or statements.
Organize and store tax forms filled out by your employees in secure cloud-based software. Generate accurate tax statements and send digital copies to your employees during tax season.
Child care software allows you to store, search and share documents easily. Reference the tax forms at a later date if your employees need additional support, without having to look for them.
Track Attendance
One of the largest challenges of proper child care billing has historically been tracking attendance. This issue was made worse during the pandemic when centers had unpredictable closures. It's hard to bill appropriately if you can't keep track of the hours of care provided.
By using Smartcare's child care software, you can assign a unique QR code to each child. You can distribute QR codes in the form of key tags, a PIN system, or through a parent app. Manage your attendance by having parents and guardians check their children in and out using their QR codes.
Scannable QR codes can also be integrated with the door lock system at your child care center, ensuring only designated parents and guardians are picking up kids. This will eliminate your center's liability for unapproved pickups and provide additional security to the children in your care.
QR codes make it easy to track billable hours. When it's time for child care billing, the system automatically withdraws the correct amounts based on attendance records, saving you hours of calculations.
By managing attendance automatically, you eliminate human error and the child care software will generate accurate reports.
Track Employees and Payroll
Payroll is perhaps the largest investment a child care center will make. It is important to prioritize payroll above all other expenses. If you do not have an accurate accounting process for this, your center will run into serious issues.
Without the proper child care software in place, keeping track of payroll is challenging. Software for child care centers allows staff to clock in and out in the system. The system also allows employees to track their schedules and any schedule changes.
Generate accurate payroll reports from the data to monitor anyone coming in late or going over their hours. Ensure the accuracy of pay by relying on the system to track schedules and eliminate the risk of human error.
Tracking payroll also reduces paperwork because you can store important forms and documents in the cloud system, accessing them whenever it's required.
By automating payroll, you can ensure this process is prioritized and not missed. You will also ensure you are keeping appropriate records for your bookkeeping.
How to Choose the Right Tools for Child Care Billing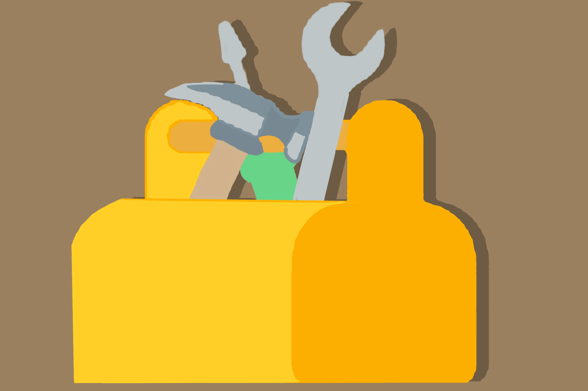 Choosing the right child care software for your center might seem overwhelming at first. The initial setup can take some time and effort. It can also be a learning curve for your employees and the families in your care.
But using the right tools for your child care center will make things easier and more efficient in the long run. It will alleviate a lot of the business management tasks so you can focus your time and energy on the children in your care.
Your child care software should provide these services:
Secure and accessible document storage

Effective two-way communication with parents and guardians

Attendance and timesheet records

Accurate and up-to-date data for financial reports

Automated billing

Integrated accounting functions
Choosing software for child care centers that fulfills these needs ensures that your child care billing and financial needs are being met. The right software will help you streamline the essential functions of your center. It makes it easy to track attendance, missed payments, schedules, payroll, finances, bookkeeping, billing, invoices, payments and enrollment.
Before settling on a child care software, do your research. Request a demo or book a consultation with someone who can provide more information about the software's capabilities, installation and cost. Make sure the system is the right fit for you.
How to Manage Child Care Billing
By now, it's probably clear that implementing a child care software program can dramatically improve the day-to-day operations of your child care center. You need a system that is multifaceted and customizable to fit your individual child care billing needs.
Smartcare provides software for child care centers that can simplify the back end of your business, allowing you to spend more time interacting with families.
What Does Smartcare Provide?
Smartcare offers child care center management that dramatically improves child care billing. It offers automated payment options and tracks billable hours. It provides up-to-date financial reports so you can analyze billing and payments.
Using Smartcare, you can store and organize your important documents in one place. It helps you manage your employee schedules, track attendance and keep parents informed. Save time by allowing the software to organize your invoices.
The software also handles your bookkeeping needs. Refer to accurate financial reports and forecasts. Create and send tax statements, payroll and invoices with ease. Determine what rate to set by analyzing your expenditures and revenue.
Use the parent app to communicate with parents about emergencies and closures. Provide easy and expected billing, discounts and split payments. And allow parents to use two-way communication to interact with their children's timelines.
You should be focused on the level of care at your center. By working with Smartcare, you can automate administrative tasks and devote your time to the children in your care.
Smartcare Support
If you aren't sure where to start, contact the Smartcare team and book a demo to learn more about their services. The team will provide more information about what the software can offer and how it can help you with child care billing.
If you choose to purchase Smartcare services, you will be one of more than 2,000 centers across America that they work with. The team offers 24/7 support on their website where you can submit a request for help. You can also view support articles in the online resource center.
Why Choose Smartcare Child Care Management?

So what is child care billing? In many ways, it is the heartbeat of your child care center. Without it, you can't ensure a healthy cash flow and risk impacting your ability to operate.
By choosing Smartcare child care software, you can automate your child care billing and finances to ensure it is accurate and up-to-date. You can spend your time engaging with children and families and developing activities for your center.
If you are considering purchasing a child care software system, contact Smartcare to learn more.