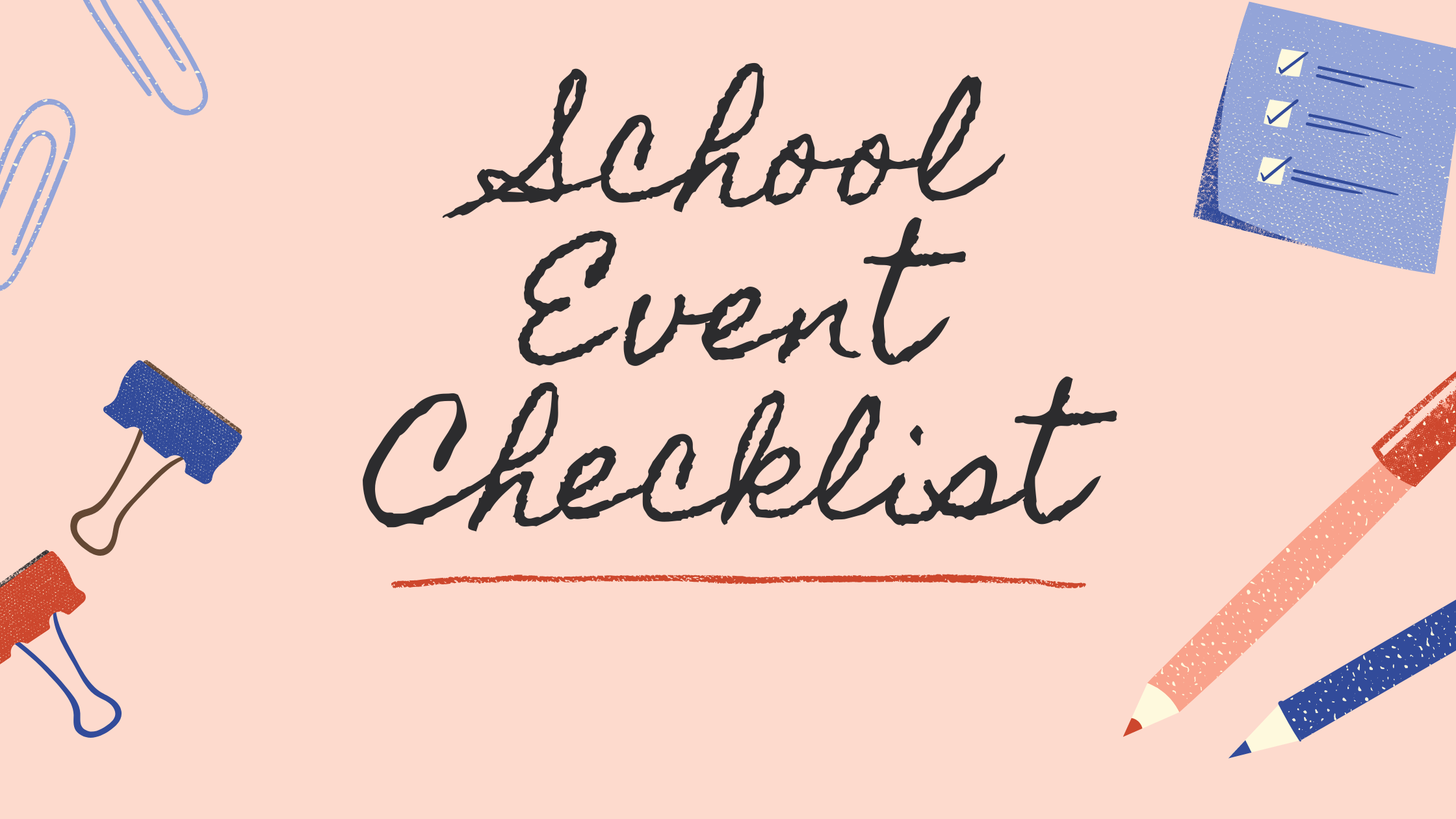 Wondering how to plan a school event in a way that promotes attendance? Coordinating and executing them can sometimes feel like a daunting task. That's why we've developed a school event planning checklist.
School events are the highlight of every school year. It's the perfect reason for families and friends to come together and celebrate their success as children put on their best and show off what they have been working on. Our signature school event planning checklist is your one-stop source to keep track of everything related to a particular school event.
Nothing can ruin or improve a school event quicker than the quality of planning that goes into it. Use this school event planning checklist to ensure you have everything covered.
Outline clear event objectives
Develop a solid budget
Find a venue
Create an event promotional strategy
Set up collateral and vendors
Organize your volunteers and staff
Organize and deploy event documents
Develop a contingency plan
Make your final check
Outline Clear Event Objectives
Setting goals is an important part of planning a school event checklist. Not only is it important to set them, but it's also important to make sure that you achieve them. However, setting goals is hard for most of us. We get stuck and set vague goals or goals that we can't achieve. To ensure that your goals are realistic and achievable, you need to use the SMART acronym. This acronym stands for specific, measurable, achievable, realistic, and timely, and you should make sure every step you take in the planning process reflects that. Some examples include:
Raising $10,000 for school projects
Increasing school attendance by 5%
Goals help us stay productive. They also help us achieve success. But not all goals work the same way. To reach your goals, it's important to set the right goals for what you want to accomplish.
Develop a Solid Budget
Estimate how much money you will need to cover all of your event fees, from venue hire to transport and everything in between! Setting up a spreadsheet to keep track of costs (like the venue or catering bills) over time is highly recommended. Event management software like SPAN and QuickEvent are also beneficial because they allow you to keep track of everything in one centralized place, so you don't have to worry about the little things getting overlooked.
Your budget will have a major influence on all aspects of your event. For example, in the past, you may have done some of the same activities at other events and thus be able to keep the cost for those similar activities down this time. You may need to use multiple methods to determine how much certain things cost (like catering, venue hire, and speaker fees). Your budget will have a big influence on all aspects of your event.
Find a Venue
Locking in your event date allows you to book a venue early. After your goals, budget, and event date have been approved by all required parties, you may proceed with booking your suppliers. There are many factors to keep in mind when considering venues, including the number of guests and type of event. For instance, if you choose to hold an open day, a larger venue might allow for greater attendance but comes at a higher cost. Consider talking to agents from nearby hotels about other possible choices during non-peak times (for example, during their off-season).
As you create your event's business plan, the next step is to commit to your venue and date. The venue and date that you choose will mean a number of things for your event planners, like security, catering, printing services, etc. Therefore, it's important to secure the right service providers before proceeding with this important next step. Contacting your venues beforehand is crucial.
Create an Event Promotional Strategy
Great marketing is the most effective way to drive attendance and boost engagement at your event. Advertising your event through a methodical marketing plan will go a long way toward ensuring the right people know about the event, are aware of what they're getting themselves into, and can potentially book their spot. The communication channels you should use to market your event include social media, email, print advertising, and other communication channels. Remember that you don't need to post on social media weekly until at least three months before the event.
Writing a quick event marketing plan is the most effective way to get people excited about your brand. Great marketing content attracts highly targeted consumers, identifies your winning product or service, and increases ROI. Make sure you create a strong message that resonates with your audience.

Set Up Collateral and Vendors
If you need to organize catering, audiovisual equipment, and marketing collateral for your event, booking these suppliers at least three months out from your event date is best. The same holds for guest speakers. While you can usually book these people quite quickly, the last thing you want to do is struggle to find one for an upcoming presentation.
One of our goals is to make it easier for entrepreneurs to get the upper hand by doing the things they need to do without any hassle. By booking with suppliers 72 days before the event, you give yourself enough time to work on your project and get incredibly excited about it — because going too far into a project when you're not 100% sure that the item is perfect can be disheartening!
If you need to organize an event, it's best to book your suppliers at least three months out from your event date. A good suggestion is to get in nice and early! This will ensure you aren't excluded when requesting a guest speaker for your event.
Organize Your Volunteers and Staff
So, you want to put together an incredible event. You've talked about it for some time, chosen a venue, and secured the funding for all of it! An event isn't just about themes and balloons—you need people to get things done. As the time draws closer to event day, you must lock in staff and volunteers to ensure they can make the event. One month is plenty of notice to give, whether you're asking volunteers or employees, as long as you provide them with all the requirements and policies they will require, so they know what is required of them and when.

Organize and Deploy Event Documents
Event managers have to keep a lot of things in their heads. Sometimes you're surrounded by chaos, and it can be hard to keep track of everything that is going on, but often the best way to avoid making a mistake is to be organized from the start. Event planning resources are documents you can distribute to act as a reference point during your event. Event planners need to create comprehensive event management resources.
Event management resources are documents that you can distribute to your attendees or volunteers. Site maps will help you and your attendees know what amenities will be located at different places around the venue and which locations have larger capacities to accommodate more people. Run schedules allow you to pre-plan when different stages of an event will happen without planning them all out yourself.
As organized as you may be in your everyday life, sometimes large events can become complicated. Event organization documents that you should use are site maps and schedules so that your attendees or volunteers can know where everything is located with a large-scale event (such as an open house). Site maps are important if you hold a wide-open event with multiple pathways and locations. They are also ideal for showing bathrooms, water fountains, and the information desk area. With larger events, a schedule will help you keep track of each activity throughout the day that needs to take place perfectly, like each activity separately occurring at each location throughout the venue at a standard time.

Develop a Contingency Plan
It's important as an event planner to be flexible and adaptable to changes. Clear communication is essential to make sure your plans go as smoothly as possible! This can happen for many reasons, including poor weather or even the unavailability of key speakers. It's crucial to have a plan for every situation to fully prepare for any interruption that may occur. Your team will thank you for it later; it gives them some peace of mind knowing everything gets taken care of.
Unforeseen circumstances beyond your control can happen at a moment's notice. For example, a coach reports that their best player is out with an injury due to a training error — so youth sports event planning may be affected. One way to lower the anxiety level of sudden changes is to squash any ugly surprises before they begin by setting up communications and arranging for backup plans whenever possible.
Make Your Final Check
You're almost done! Double-checking is a major part of planning a school event. It's the week before your big event, and this is one of the most important weeks in your company's short history. To make sure you have success, there are a few details you will definitely want to check off your list before everything goes down. For example:
Checking the weather if it's an outdoor event.
Reaching out to vendors.
Packing up all marketing and promotional gifts.
Reminding all attendees via emails.
The Day of the Event
Successful events follow a detailed plan that is effectively communicated. Preparation is the most important thing to focus on. To run an event smoothly, have your own organization's staff working alongside attendees, suppliers, and supporting speakers, helping you with the venue setup and day-to-day activities. On the day of the event, you must communicate schedule changes by keeping key personnel informed with clear instructions, schedules, and signage for all to see. This will assure smooth execution of the day's agenda in accordance with anticipated time frames.
As you know, one of the most important parts of planning an event is creating a timeline to deliver everything promised on time. To help attendees know what to expect during the day, make sure that this timeline is posted throughout your venue or provide attendees with a timetable to be filled out upon arrival, so they all have access to the same information. Also, while they're arriving and before your event starts, use directional signs to guide people straight to your registration desk. Throughout the course of the day, regularly check in with your team members and any speakers, invited guests, and sponsors you may have involved with your organization's planning. This will help you determine if any difficulties are developing or other concerns need attention.
School Event Ticketing Software
School events can be hard to arrange and time-consuming. That's why schools across the country have used an event ticketing platform to manage seating arrangements, sell tickets, handle admissions and sales.
With tools that include custom seating charts, card readers and ticket scanning apps, school event planners save countless hours using this technology. And, you don't need to pay anything upfront to get started. There's even school event ticketing software that won't cost a thing for complimentary events. This allows your staff to test it out before using it for your paid events and fundraisers.
Prepare for Your School Events with Free Checklists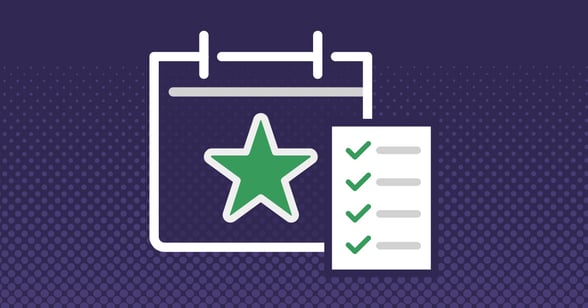 There's a lot to keep track of with any school event. That's why we built three checklists, which will work for most school events, to simplify event management. The checklists and guides include the following…
Prom event planning checklist.

Homecoming event planning checklist and guide.

A general school event planning checklist.