The best school family night ideas can also be great fundraisers for your school. Family nights at schools can help strengthen the school community by allowing students and their parents to meet and socialize with other families and school staff. Family nights also let students see past classes and learning and enjoy school in a different way.
There are many kinds of family events for schools you can use to raise money, from games and contests, to arts and crafts, to dances and musical events. We've collected 21 of the best family night ideas for schools in this guide to help you pick the best ones to meet your fundraising goals.

1.
Beat-the-Parents Basketball
If you're looking for family night ideas for schools, consider hosting a friendly competition where students face off against their parents. This can be done with any sport but hosting a basketball tournament will create an exciting atmosphere.
Have teams of students play against teams of parents, or create a four-on-four tournament. Allow players to come up with clever team names. Students can create signs to cheer on the teams during games.
At the end of the event, the school will crown the winning team. Winners can be awarded a prize or trophy. The event can become a treasured annual tradition in the school community.
Beat-the-parents basketball nights create a fun bonding experience for students and families alike, whether they are playing on a team or cheering from the sidelines.
These games allow families to see students in their element at school and foster strong relationships within the school community.

2. Cleanup
Party
For a meaningful school family night idea, organize a large-scale cleanup of your property and the surrounding area. This is a great way for families to get to know each other better while working together toward one common goal.
Invite students, parents and siblings to attend an outdoor trash pickup event. Give each family a garbage bag to fill and send them into the neighboring area to collect litter.
As they walk, students can share stories with their families about their time spent at school. Parents will have the opportunity to get to know their students' peers and their families better.
By taking pride in their surroundings, students will gain a sense of pride in their school.
This is an appropriate event to organize around Earth Week, but it can happen at any point during the year. Because it's outdoors, it might be wise to schedule a rain date in case you need to reschedule because of the weather.
3. Corn Roast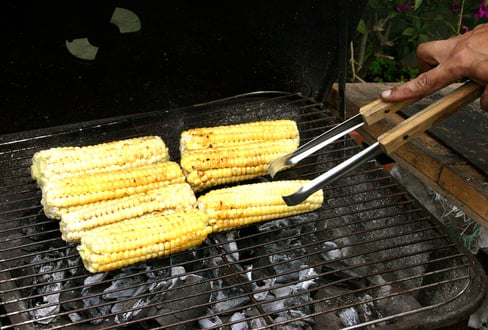 Set up some grills on the blacktop for this exciting back-to-school night! Corn is still in season in the fall, so why not host a corn roast?
Have families bring their own corn to the event or see if a local farm is willing to donate some of their corn to your event in the form of sponsorship. Begin the evening by having volunteers and students husk corn on the blacktop. Then, roast corn for everyone in attendance.
While the corn is roasting, students can play games on the blacktop. Ball hockey, basketball and beanbag toss are great ways to keep everyone busy.
You can also raise money through other types of fundraising at the event, such as a raffle or cakewalk.
A corn roast is a great opportunity to reunite your school community following the summer months. Families can catch up with one another and hear important information about the upcoming year. If you're looking for school family night ideas that everyone can enjoy, this one is always a hit.
4. Craft Family Fun Night Ideas for Schools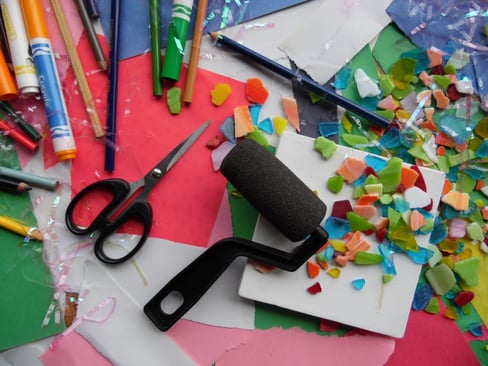 Promote creativity by hosting a craft night at your school. Set up a different craft workshop in each classroom and have families move from room to room taking part in each craft.
Craft night is a great activity to host during the holiday season. You can provide light refreshments like hot chocolate. You can also serve guests holiday baked goods to snack on while they put their crafts together.
This style of event is fun for the whole family, regardless of their age. High school students and their parents will enjoy bonding over a craft. But you can include school-aged children's activities for elementary school students who attend with their older siblings.

Make sure there is variation between the crafts and that you have enough materials for everyone. Look for projects that are easy to do, regardless of the level of art experience someone has. Finally, make sure the crafts won't take too much time, as families will be moving from one activity to the next.
Craft night is a great way to celebrate the holiday season as a community while having fun and being creative!
5. Daddy-Daughter Dance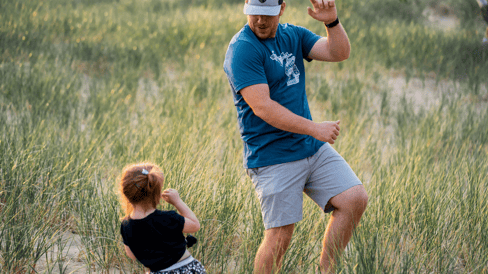 Encourage female students to bond with their fathers or father figures by hosting a Daddy-Daughter Dance in your gymnasium. This is a great school family night idea to host toward the end of the year, around Father's Day.
Invite students to decorate the gym before the event so they feel as though they are a part of the event planning. Serve non-alcoholic punch and light snacks. Set up lighting and hire a DJ for an unforgettable night of father-daughter bonding.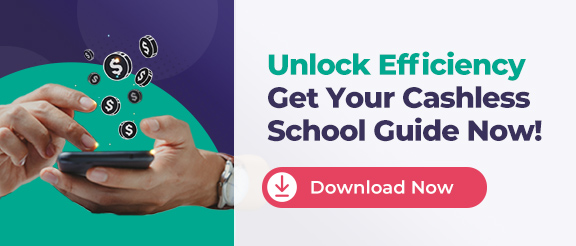 You can also include a photo booth with hilarious props. As far as family night ideas for schools go, this one is not inclusive to everyone. After all, it's only open to daughters and their father figures.
But you can expand on this idea by hosting a similar event for mothers and sons or hosting a golf day for fathers and their children. It's a great way to strengthen relationships in your community and get to know your students' parents a bit better.
6. Lego Night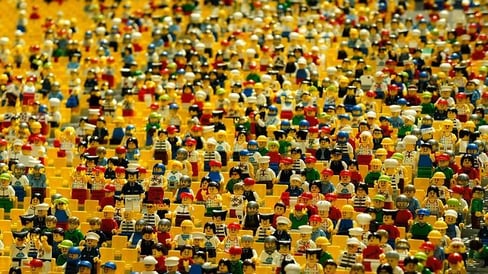 You're never too old for a bit of Lego fun! If you're looking for family activities for schools to host, this one is great for all ages!
If your school uses Lego sets and pieces in after-school programs, you can use them for your event. Otherwise, invite families to bring Lego pieces from home to share on Lego night.
Give each family a Lego challenge to prompt them to build something throughout the evening. Then, sit back and watch everyone's unique creations come together. When everyone has finished building, you can vote on the best creations.
Make sure you set aside a secure space to display your Lego creations at school during the days that follow your event. Students will be impressed by each other's Lego designs.
If families are sharing their own Lego sets, make sure it's clear who each set belongs to. Ensure everyone's Lego sets are returned when the creations are dismantled.
7. Magic Show
Family Activities for Schools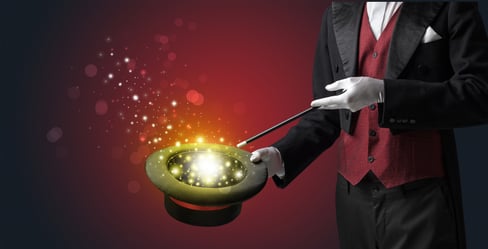 If you're looking for school family night ideas to raise funds, host a ticketed show. Choose entertainment that is sure to please a diverse audience, like a magic show. It's a great way to draw in a large crowd.
Hire a popular local magician for the event. Then make sure you promote the event online and in your regular newsletters. This will help increase sales of tickets for your school fundraiser.
Ask the magician if they are willing to invite students and their families on stage to take part in the show. This will help increase your audience's engagement. You can invite community members to have their photos taken with the magician.
See if the magician is willing to share a few tricks with your audience.
This makes for a fun family night out. It's also a great way to raise awareness of and funds for school initiatives.
8. Mother's Day Tea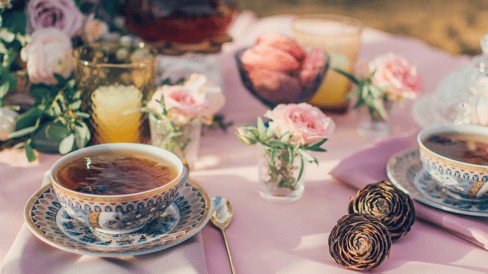 Your school likely relies on the hardworking volunteer work of many moms. Honor those moms in the spring by hosting a Mother's Day Tea. When it comes to family activities for schools, this one will make you feel warm and fuzzy.
Have your students take part in planning the Mother's Day Tea. Create a student committee and have them come up with a theme for the event. Then, encourage them to create decorations in the weeks leading up to Mother's Day.
Have the cafeteria bake fresh muffins or scones and fill carafes with tea. Then invite your families to enjoy Mother's Day Tea in your cafeteria.
This is an ideal opportunity to have students showcase the skills they have been learning at school. If students are in a culinary class, allow them to help bake for the event. You can also invite student musicians to perform at the event.
This is a great way to bring your community together and thank the mothers who care for your students.
9. Movie Night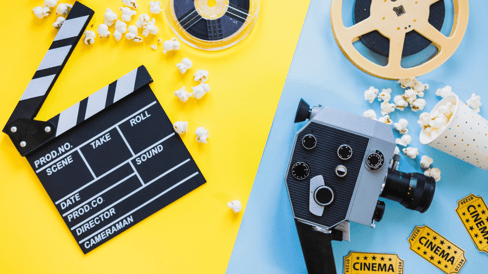 If the weather allows, hosting a movie night is one school family night idea that never goes out of style. When the weather is warm and dry, invite families from your school to watch a flick together.
Make sure you pick a movie that everyone will enjoy. Classic films like "Grease" or "Twister" are great choices!
Rent an inflatable projection screen and set it up on your field, then host a drive-in movie. Or invite everyone to bring blankets and lawn chairs. Hang twinkle lights to add to the mood.
If hosting a movie outdoors isn't an option, you can host a fun movie night indoors too. Use the screen in your auditorium or a projection screen in the gymnasium.
No movie night is complete without a snack bar, so make sure you have a working popcorn machine and other tasty treats to sell. It's a great way to raise money to help fund the event.
10. Multicultural Night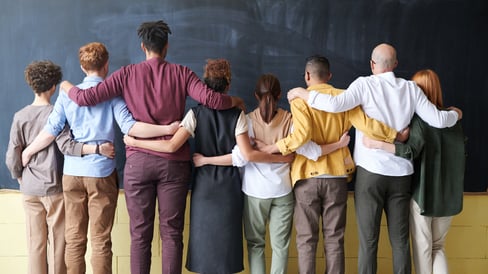 Celebrate your exciting and diverse community by hosting a multicultural night at your school. This is a great way for families to learn more about each other and build lasting connections within the greater community. It's also an opportunity for students to learn more about the world around them.
Invite families to share music, stories, art dances, customs and traditions from their culture. You can also host a potluck and have everyone bring a traditional recipe from their family to share.
If there's a lot of interest, consider hosting a multicultural fun fair on a Saturday or Sunday afternoon. This will allow many families to take part and engage with each other.
Multicultural family events promote inclusivity, understanding and connection in your community.
11. Music Festival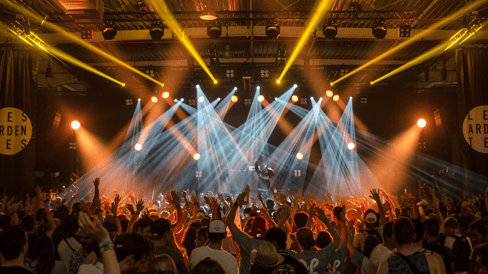 Engage students by having them plan a school-wide music festival for their families.
This is the perfect event for students who play instruments or play in garage bands. And don't forget to include students from your musical theater and choir programs! Create a bill packed full of performances from students with musical ears.
But music students aren't the only ones who can lend their skills to this event. Have your visual art students create posters and marketing for the music festival. You can also ask tech students to help set up audio equipment and lighting for the show.
Invite students and their families to attend the music festival. If you hold the event on the blacktop, leave fun activities like bubbles and sidewalk chalk for guests of all ages to enjoy during the show.
A music festival is a great way for your students to gain exposure and experience while showing off their passions. It unites your school community and encourages students to support their peers.
12. Playground Party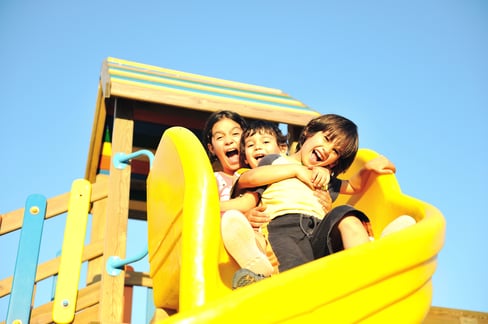 Finding suitable school family night ideas for younger students and their families can be challenging. But this idea is easy and affordable. Invite young students to the school for a leisure night at the playground.
Parents and siblings can also attend. They can set up blankets and order pizza while they watch their little ones play together.
Playground parties are a lot of fun for children, but parents will enjoy them too. They get to see their children playing in a relaxed environment where children already know the safety rules.
It's a great opportunity for parents to get to know the families of their children's peers. It's also an opportunity for children to enjoy unstructured play with their classmates.
A playground party will strengthen connections between the families in your community and provide children with a strong sense of support.
13. Puzzle Night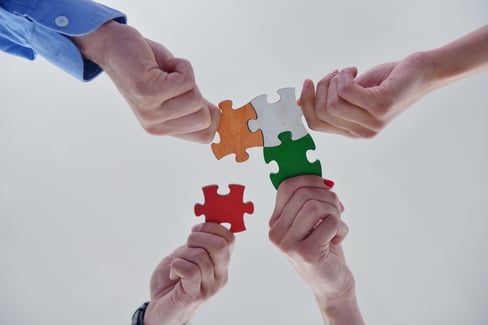 Have your community work toward a common goal by hosting a puzzle night at the school. This event works best with one to two large puzzles that everyone can work on together. If you prefer to have participants spread out, you can bring smaller puzzles for families to work on in groups.
Working on puzzles helps parents bond with their children in a setting they are comfortable in. It provides an atmosphere where parents and guardians can get to know each other better. They can also get to know their children's teachers.
Puzzles force children to use critical thinking skills and encourage them to work as a team to complete a task. They will leave the event with a sense of accomplishment and confidence.
14. Reptile Show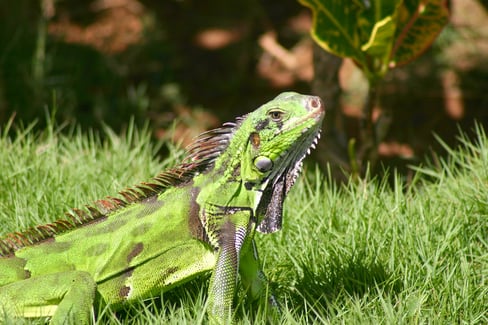 Gather families in your school's community for an entertaining and informative reptile show. Hire a local reptile expert to bring exotic pets to the school for an evening of fun and learning.
Make sure the host of the show has positive reviews. They should treat the reptiles they keep ethically and abide by safety procedures when they host the show. This will keep your audience safe too.
Hosting a reptile show at school gives students a better understanding of and respect for exotic animals. They will leave the show with more confidence around reptiles and a better appreciation for nature.
It makes for a fun night the whole family will enjoy!
15. Roller
S
kating
School
Family
Night Idea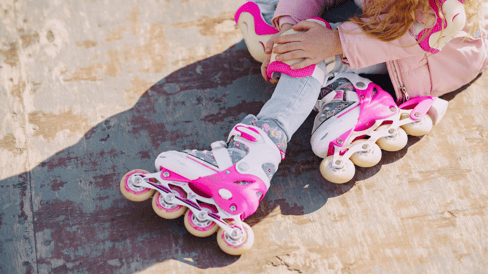 Invite families to a night of exercise and fun by hosting a school-wide rollerblading or roller skating party. Turn the gymnasium floor into a rink for the evening. Line the room with party lights and hang a disco ball.
Then, install large speakers to play a party playlist while students and their families skate laps around the gym.
To make this event more accessible, you may need to arrange for skate rentals prior to the event. This will allow everyone to take part, even if they don't own skates.
A roller skating and rollerblading party is a classic activity that the whole family will enjoy!
16. Science Night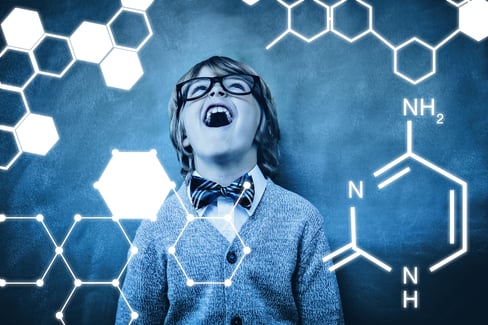 Celebrate your students' accomplishments by hosting a science night for their families. Have students display their recent science projects throughout the school and share their findings with their parents.
Then, host a science show in the gymnasium. The science show should be entertaining and share wacky experiments. Your audience — even the adults — should come away with knowledge they didn't have before.
Allow students to participate in a fun and educational experiment. Create a volcano together in one of your classrooms. Or allow students to build a solar system with their parents.
If the sky is clear, end the evening outside. Set up a telescope near the school and let students take turns looking at stars in the galaxy.
Science nights are highly educational, but they also encourage a love of learning. They are exciting events for everyone who attends.
17. Tailgate Party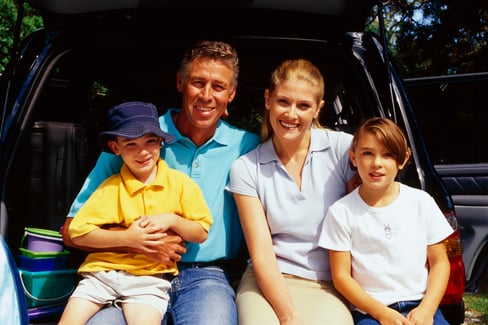 When it comes to school event ideas, tailgate parties are a great way to support your varsity sports teams. Whether you host a tailgate event at homecoming or before the playoff season, it's a great way to support your student-athletes and boost school spirit.
Plan a tailgate party for students and their families. For example, host a supper and encourage your community to wear their school swag and spirit wear. Create cheers to help support your teams when they play opponents.
Then, everyone can make their way to the game together, creating an electric atmosphere for coaches and athletes who are competing.
A tailgate party increases students' pride in their school. It's a fun way to celebrate your community connection and your school's identity.
18. Trivia Night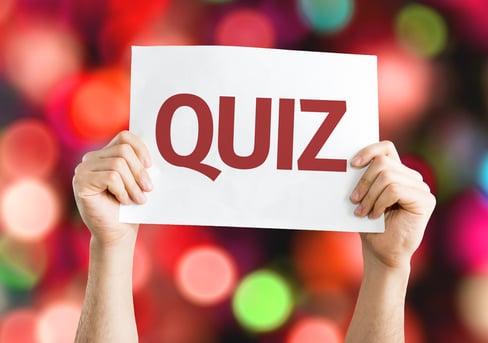 Plan a trivia night at the school for students and their families. But this isn't the time to quiz students on what they're learning in the classroom. Trivia nights are a lot more fun when you pick a theme from pop culture.
Choose a popular TV show or movie to ask questions about. "Friends," "The Office" and Harry Potter are all great themes. By choosing something with a huge fan following, you are more likely to draw a larger crowd.
Divide attendees into teams. You can have the students face off against the parents or create teams by table.
Attendees should be playing for fun prizes. Choose something fun and quirky that fits the theme. Or offer something practical like a free lunch in your cafeteria or a hoodie with your school's logo on it.
You will be amazed by the success of trivia events! They make for an easy night out and draw a variety of people in, regardless of how comfortable they are in social scenarios.
19. Trunk-or-Treat School Family Night Idea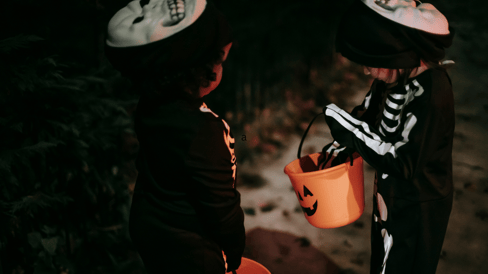 Creative Halloween family fun night ideas for schools are hard to find, but this event is spooktacular! If you're looking for a safe way to celebrate the Halloween season with your school community, consider hosting a trunk-or-treat event.
At these events, families bring Halloween treats in the trunks of their cars and distribute them to students as they trick-or-treat from trunk to trunk.
Families can arrive early to decorate their cars in a scary way. Give every trick-or-treater a ballot and let them nominate the best-decorated car. The winning car will get a terrifying prize!
Students, parents and faculty are encouraged to dress up in Halloween costumes for the event.
It will be a fun bash — a graveyard smash!
20. Winter Fest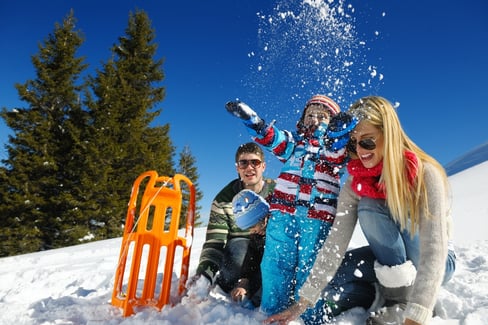 It can seem impossible to think of family fun night ideas for schools in colder climates, but this event allows you to get creative! Embrace the cold weather by hosting Winter Fest for students and their families.
It's best to host an event like this when winter is at its most extreme, typically during February or March.
Families can bundle up and brave the cold weather for some fun in the snow.
Set up an area for snow sculptures. Let students color the ground with snow dye. Or invite families to use your property for tobogganing.
Hosting a winter festival encourages your community to get outside for some fresh air. It's a lot of fun for everyone involved!
21. School Family Night Event Ticketing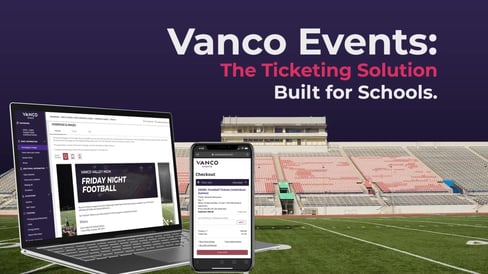 Vanco's school event ticketing software is the perfect companion for K-12 schools planning family night events. By handling all aspects of event management, from ticketing to attendance tracking, it simplifies the organization process. The software's digital ticketing system eliminates physical tickets, reducing potential errors. Moreover, real-time data on event participation helps gauge interest and plan accordingly. The best part? For no-charge events, the software is completely free! This makes it an excellent choice for schools that want to focus on creating memorable family nights without the hassle of complex logistics.
Prepare for School Events with Free Checklists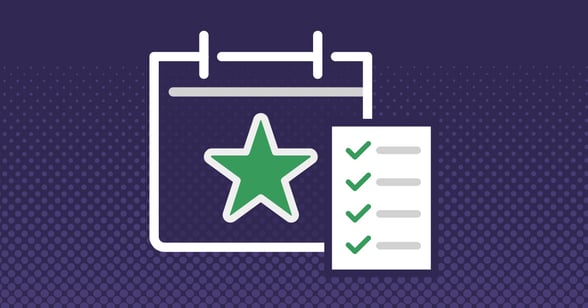 There's a lot to keep track of with any school event. That's why we built three checklists, which will work for most school events, to simplify event management. The checklists and guides include the following…
Prom event planning checklist.

Homecoming event planning checklist and guide.

A general school event planning checklist.