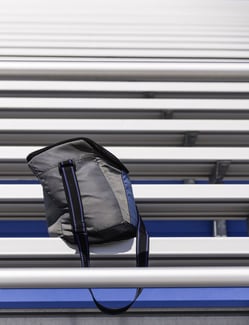 School spirit wear fundraisers are a key too to fund vital K-12 programs. Did you know that, according to EducationData.org, around 56.6 million students attended secondary and elementary school in the US—and that the average expenditure on students in public schools is $13,440? For many schools, that number isn't enough.
With these budget shortfalls being so common, schools are faced with two decisions: cutting programs or finding alternative means of funding. If your school cuts key programs, students will likely miss out on enrichment activities such as music, art, drama, career placement programs, sports and much more.
Instead of cutting programs, why not try a few spirit wear fundraisers that have worked for schools across the country. You'll be surprised by the power school spirit wear fundraisers have.
To be successful, you will need the best ideas for spirit wear fundraisers and tips for pulling them off. That's why we've put together this guide featuring the most effective school spirit wear fundraising ideas used in 2021. By giving you the best school spirit wear and apparel fundraiser ideas, you can get the money you need for your school.
Top School Spirit Fundraiser Ideas
A successful school spirit fundraiser starts with an idea. Below you'll find the most-effective school spirit fundraiser ideas!
1. Face Masks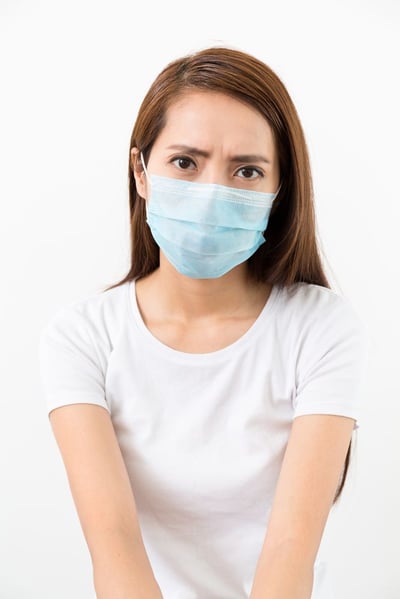 Even though the COVID-19 Pandemic has brought about tons of problems for schools worldwide, there is one thing it has caused to happen that can help you when it comes to coming up with school spirit day ideas. This one thing is the face mask.
This small piece of apparel, which protects us and is required to be worn in many stores, is an everyday way of expressing who we are. So why not help your students express their school pride by selling them face masks?
These are cheap to buy in bulk with your school's logo and can be sold for a higher profit, especially considering that it's to raise money for your school. You can sell them at the online school store and at online school spirit wear fundraisers.
2. Spirit Sticks for School Spirit
Another great option that you can sell on school spirit day is spirit sticks. These are inflatable sticks that you can custom-design to have your school colors, logo, name and anything else related to your school. It's perfect for a high school apparel fundraiser because it can be used at pep rallies or football games.
3. Pompoms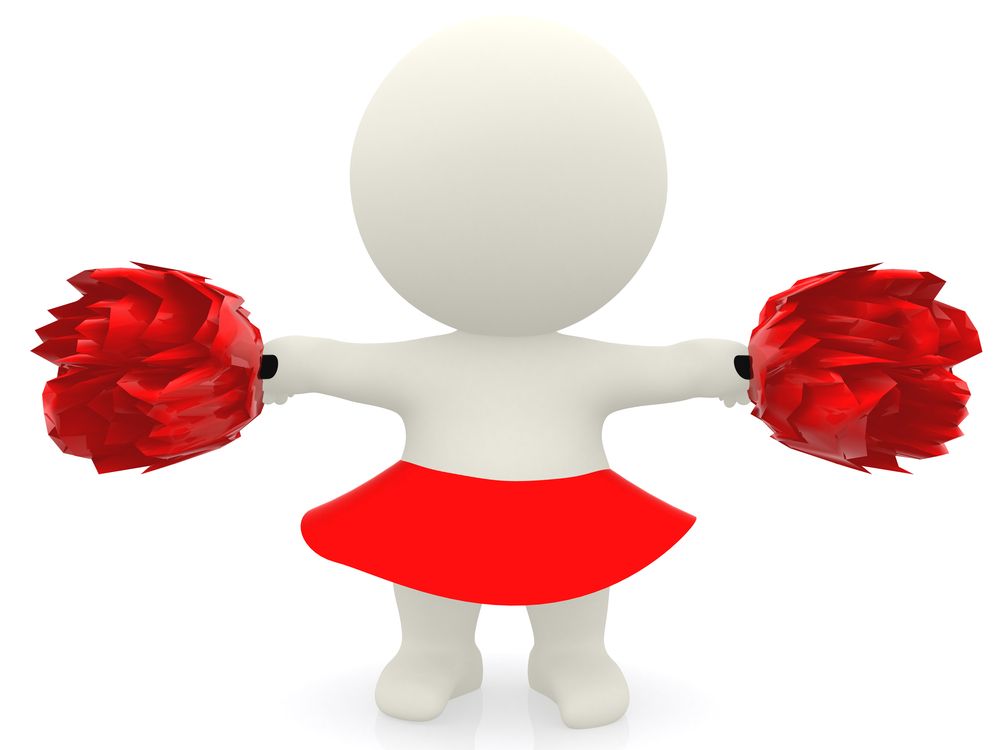 Speaking of football...if the students at your school are really into going to football games or other sporting events, then pompoms are the perfect item to sell at your school apparel fundraiser. Pompoms aren't just for cheerleaders anymore—they're for everyone!
4. Branded T-Shirts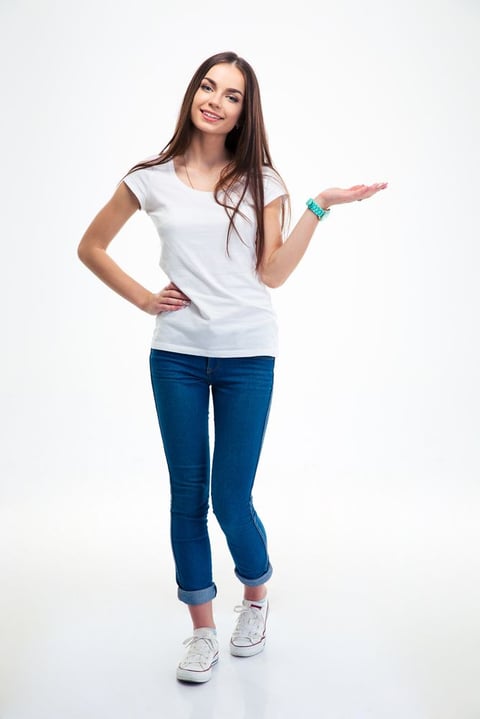 If you're thinking of putting together fundraisers selling spirit wear online because students are learning remotely, then selling branded t-shirts is a great idea. Students can wear these shirts while they are taught on Zoom to show off their school spirit. School spirit shirts can come in various colors, though we recommend selling them in your school colors.
Aside from online learning, branded t-shirts are generally a hit for students. Selling these items online is a great way to generate extra revenue from students, parents and the community.
5. Polo Shirts
Depending on the style your students prefer, you might want to sell polo shirts with an emblem of your school logo or mascot embroidered in them. If your school has a uniform or strict dress code, this can be a way for students to show off their school spirit while wearing a shirt that's acceptable for attending school.
6 Beads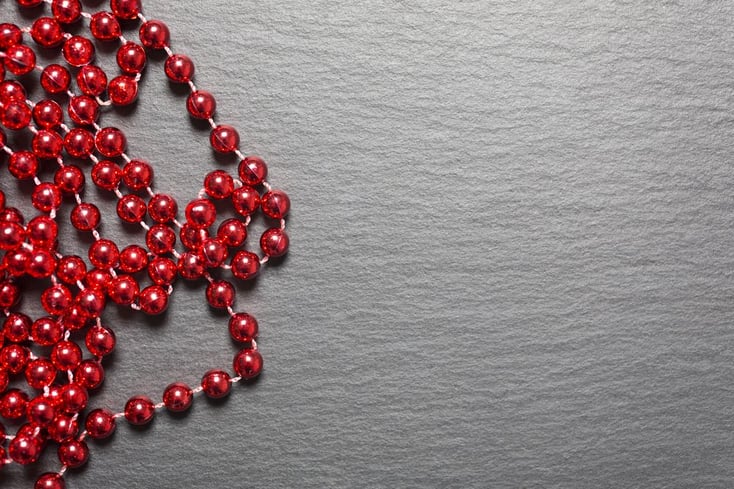 Beads are a fun, glam way to show off school spirit. They can be worn in school hallways, at sports games or at any school festivals such as the fall festival. Students will want to buy them not only for themselves but also for their friends. Students are also likely to buy more than one bead necklace so they can layer them over each other.
You can buy a large number of beads in bulk and then sell them at a higher price to students. They can be sold anywhere, whether that's at the first football game of the season or at your online school store.
Different bead options include beads with medallions, light-up beads, football-shaped beads, glow beads, paw beads and standard round beads.
7. Foam Hands
Another great school spirit idea is foam hands. Students can use these at the school game to cheer on their favorite team. Students will also enjoy wearing foam hands at home and at school since they're fun to wear because of their size and bright color options.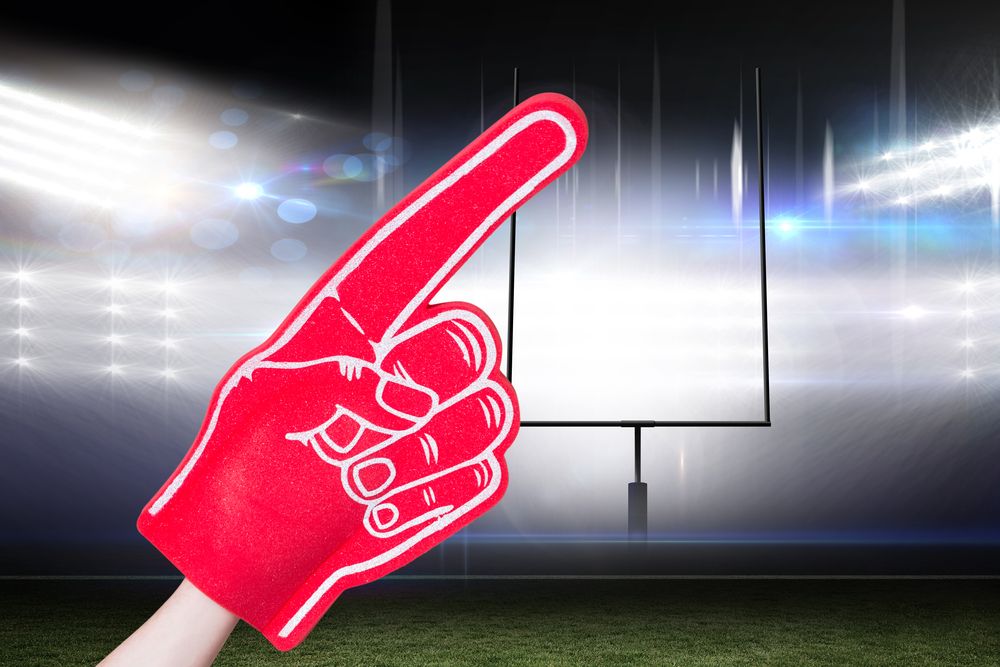 8. Branded Hoodies
Your students can also show their school spirit by wearing branded hoodies. Especially in the colder months of fall and winter, students will be happy to pay a little extra for this piece of clothing. If you make this apparel part of the school uniform, students are more likely to buy it, too.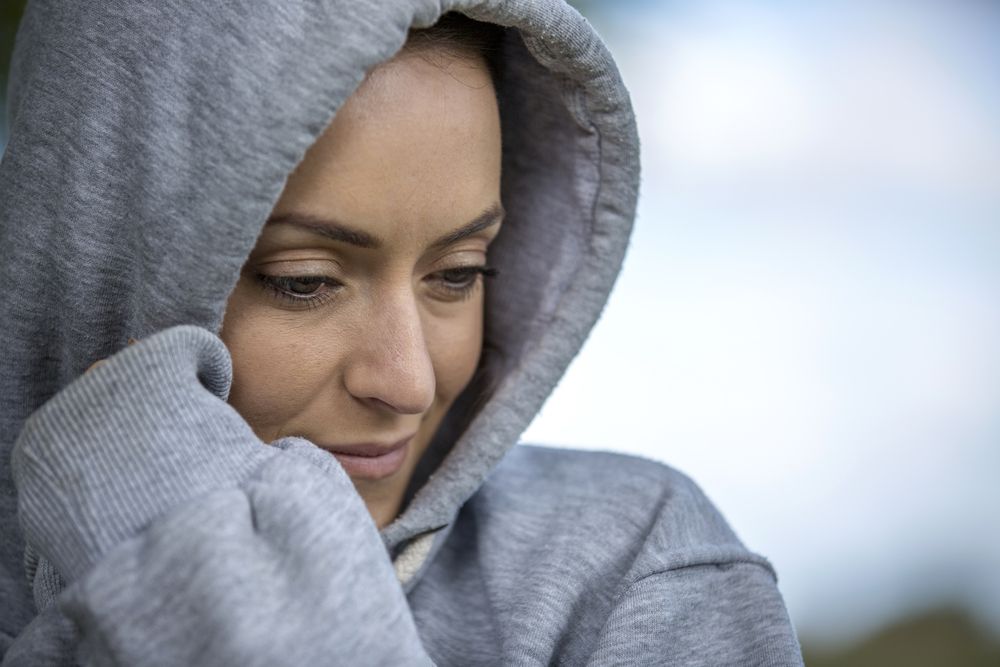 9. Zip-Up Sweaters
Another option for the colder months of the school year is zip-up sweaters. Simply choose sweaters in your school colors and have them embroidered with your school mascot or your school's logo. If you stock up on these at the beginning of the year, you can sell them at your school store and at school events.
10. Temporary Tattoos
One of the most fun school spirit ideas is temporary tattoos. After all, these come in many different designs, and students are likely to buy a large amount of them since they only last so long. These are, in fact, the 4th most popular school spirit fundraising item sold to raise money in high schools.
Like many of the items in this list, the more you buy in bulk, the more money you'll save. Temporary tattoos last a long time before being put on the skin, so you can store them for as long as needed. You can sell them in preparation for many events, such as the Homecoming Parade, pep rallies and game days.
11. Noodle Wavers
Noodle wavers are fun school spirit items that are perfect for showing school spirit at the big game. By selling noodle wavers to students at concession stands, on the web store or at school the day before the big game, you can raise money with this popular item.
However, be sure to be strict with students about where they use noodle wavers. Otherwise, students might choose to take them around with them in hallways and play fake duels.
12. Branded School Supplies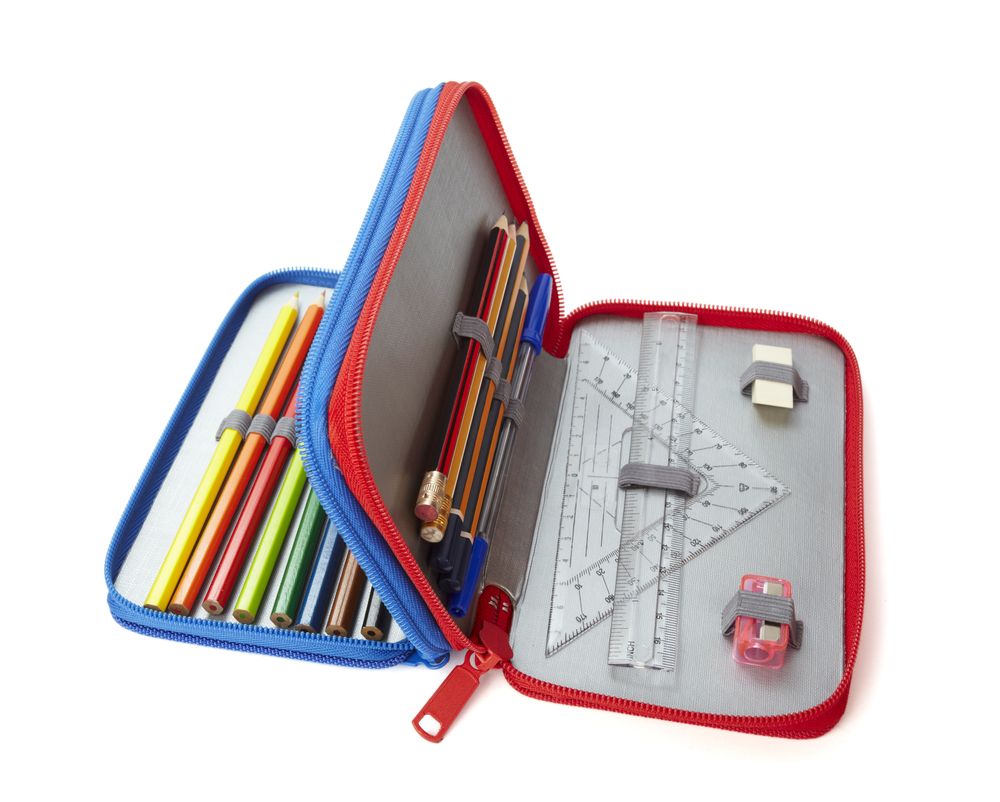 Branded school supplies are the perfect item to sell at the beginning of the year. These can include agendas, notebooks, pencil cases, pencils and pens. Have them specially designed with school colors and include branded elements such as your school name, logo and mascot.
With the rush of school supply buying during the first few weeks of school, you can make a lot of money with branded school supplies. You can also consider selling them just before the school year starts, too, during fall school registration.
If you have any leftover stock after this rush, you don't have to worry. Students will buy branded school supplies throughout the year, too—especially pencils and pens when they realize they've left theirs at home.
To maximize your revenue from school supplies, be sure to create tiles or pages for each item online. This will help you generate sales during the summer when students are away from the building.
13. Beanies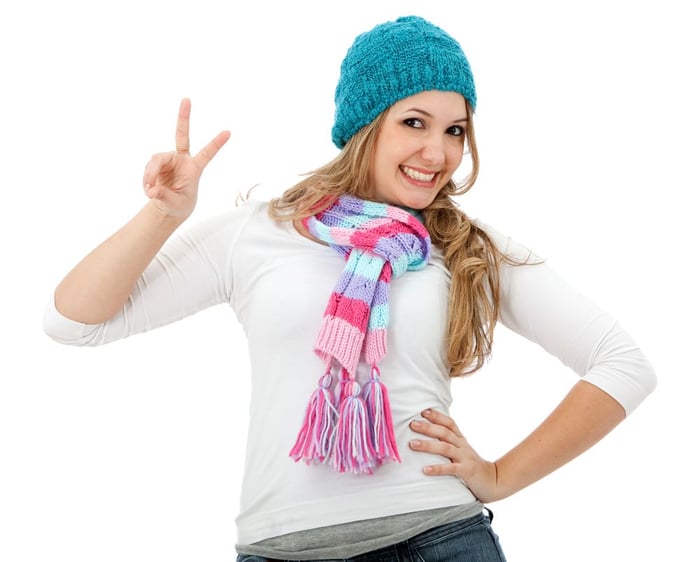 For any students who enjoy wearing headgear, beanies are the perfect choice to show off school spirit. If your school is in a colder state that experiences harsh winters, this is also a great choice since beanies are one of the best ways to stay warm when it's cold out.
Buy beanies in bulk that sport your school color and insignia. If you have any games outside on cold days, you can sell them at the concession stand and get a bigger bang for your school's buck.
14. Antenna Toppers
If your K-12 school has a parking lot area for student cars, then you might already be making some money from auctioning off the parking spaces that are closest to the school. Why not make a little more money in this area by selling antenna toppers to the students at your school who drive?
This is also an area where you can make money by selling a school spirit item to parents. Many parents of younger children drop them off at school every morning and are proud of where their kids go to school. When advertising your antenna toppers, remember to tell parents about them too.
15. Lollipops in School Colors
Another way to make money for your school is by selling lollipops in school colors. You can sell these at events such as the Fall Festival and the Homecoming game. Keep in mind, however, that there might be limits on when and where you can sell these lollipops.
If your school has any regulations on sugar intake, then you probably need to limit the sale of lollipops to after-school hours. This said, lollipops last a long time, so you can still buy them in bulk and sell them slowly over time.
16. Baseball Caps
Many students like the idea of wearing a baseball cap to school but aren't allowed to because it's impolite or against the dress code. So if you start selling baseball caps in your school colors and with your school logo, students will be excited to buy them. Expect a rush in sales.
Keep in mind that you might need to change your school's uniform or dress code to make an exception for these branded baseball caps.
17. Awareness Bracelets
If you want to raise money for your school and for a good cause at the same time, then you can sell awareness bracelets. In addition to raising money for your school, you can raise money for great causes like cancer research and homelessness solutions.
When you're combining two good causes, you can get people to match donations. The second reason is that parents are likely to buy awareness bracelets in addition to students because they want to donate a large amount of money for a combination of good causes. They can then give these bracelets to family members and friends.
The third reason is that students will want to show off their awareness bracelets. This is a way for them to demonstrate that they care about a good cause to all their friends.
When it comes to selling awareness bracelets, you can buy different colors. Some can be in your school colors, while others can have the colors associated with the additional fundraising cause.
18. Stickers
Another fun option for raising money for your school is by selling stickers that have your school logo or school mascot on them. If you really want success, consider hiring a graphic designer who can create fun stickers related to your school. For example, you could also have images of footballs, a fictionalized student in your school uniform or pompoms.
19. Branded Backpacks
Another great option is branded backpacks. All your students need them, so why not make some money for your school by selling this essential item at the beginning of the school year and before it starts?
20. Branded Water Bottles
Hydration is so important for keeping energy levels up during the school day. So why not give your students the option of carrying around branded water bottles? In addition to keeping them hydrated, this option is good for the environment because they won't be buying plastic water bottles.
Set Up an Online School Store
Creating an online school store is easy. Thanks to solutions like this one, which builds out your web store items for your school or district at no extra charge.
Whatever you do, don't miss out on the boost from online sales because setting up an online school store seems hard. It's not. We've helped over 1,200 school districts get set up quickly. Learn more about our online school store software to get started.