Students and teachers spend a lot of time in school — a school store and great school store ideas can help them get the products they need (and want) easily and conveniently. But what do you stock in a school store? How do you make your school store a success? Keep reading for answers!
This guide walks you through 15 great ideas to help you make your school store a place where students, teachers, parents and even local community members want to shop. Find out how offering targeted, relevant and even some fun products in your school store can help you make it a place people will return to again and again.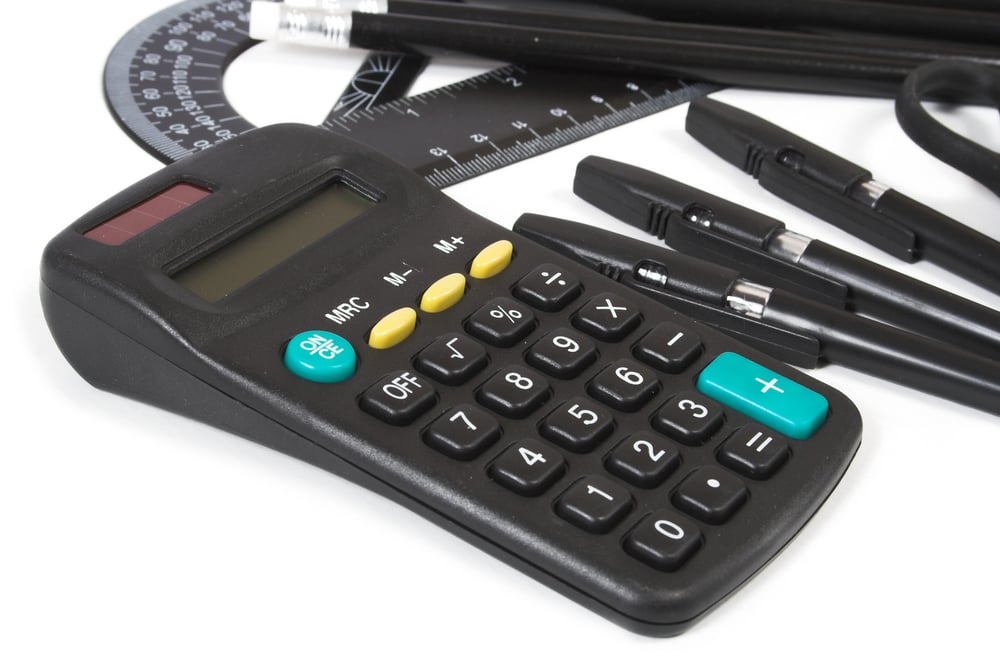 What Should a School Store Have? School Store Ideas to Get You Started
A school store is a business that sells items to parents, students and staff members. These stores help schools and school organizations raise money for events and other operations. The inventory usually includes items like clothing, shoes, backpacks, umbrellas and other miscellaneous items.
School stores are a great way to raise funds for a school or organization. They can also offer students, parents and staff members access to convenient items. School stores offer a wide variety of products that students and staff members alike will enjoy.
These stores can also provide an opportunity for fundraisers and other events that help support the school. With the right planning and execution, opening a school store can be an incredibly successful venture.
A well-stocked school store includes items such as:
Pens and pencils

Notebooks and paper

Other stationery and organization items

Calculators

Stickers

School T-shirts, sweaters and other apparel

Water bottles

School-branded pencil bags

Snacks and drinks
Running a successful school store requires some trial and error. Over time you'll learn which products sell best. You'll also figure out which items are the most profitable.
Idea #1 - Offer Customization Services
School stores offer a great way for students to show their school spirit. They can also express themselves through personalized products!
Customization services can help you create unique items for each student's style and taste. You can offer customized clothing, accessories, and other products. And all of these items can sport the school logo and colors.
You can also create custom designs for your school store products that feature the student's name or initials. You could even offer students the ability to customize items with their own artwork. You can provide customers with unique and customized products that they won't find anywhere else.

Idea #2 – Use Social Media and Promotions
With the rise of digital marketing, school stores now have the opportunity to reach a wider audience than ever before. Digital advertising, social media and online promotions can engage current students and alumni. School stores can use these tools to create an effective marketing plan. This will help them increase sales and strengthen their brand.
Social media platforms like Facebook, Twitter and Instagram help to build relationships with your audience by sharing content that resonates with them. Promotions such as discounts and giveaways are great ways to get customers to purchase from your store.
Digital advertising such as Google Ads and Facebook Ads can be used to reach out to potential customers. These customers can include grandparents and community members outside of your school.
To succeed in the modern era, school stores must take advantage of digital advertising, social media, promotions and other creative school store ideas. School stores have a great opportunity to use social media to reach out and promote their products.
Idea #3 - Develop Loyalty Programs

for Students and Staff
School stores are an important part of the school experience for students, families and staff. They provide access to lots of items that students and faculty need for school life. That is why it is important for school stores to develop loyalty programs that reward customers and help them save money.
Loyalty programs can fit different types of customers. Student loyalty programs can offer discounts on certain items or free gifts with purchases. Families can benefit from special deals when they shop together at the store. And staff appreciation programs can provide rewards such as gift cards or discounts on items in the store.
By creating loyalty programs for each type of customer, school stores can build great relationships with their customers that ensures they will return again and again. This will lead to increased sales and more satisfied customers who will come back time after time.
Idea #4 – Try Community Outreach
Partnering your school store with local businesses, citizen groups and nonprofit organizations is a great school store idea that can build a stronger community. It also helps support the local economy. Partnerships are a great way to raise money for your school store!
Community outreach is an important way for schools to form partnerships with local businesses. School stores can engage in activities that benefit the local community, such as nonprofit fundraising and special promotions.
By forming relationships with local businesses, schools can create a lasting impact in their communities. They can also provide valuable support to those in need. This type of outreach helps to foster a sense of unity between students, faculty and members of the local community.
By using the power of local businesses and nonprofits, schools can create lasting relationships that will benefit everyone involved.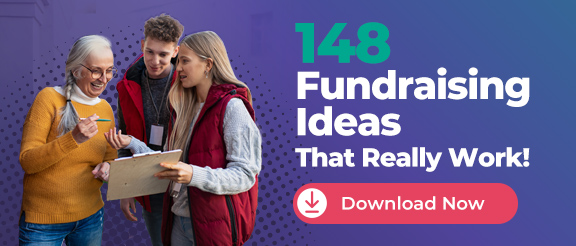 Idea #5 - Stock Up on Trendy Products

for Students and Staff
One answer to the question, "What should a school store have?" might be unique and on-trend products. School stores can be the perfect place for students and staff to find trendy products that they can use every day. Water bottles, tote bags and even school-themed jewelry are some school store ideas. With the right selection of products, you can easily create a store that appeals to both students and staff alike.
To stock trendy products, you need to keep up with trends!. Do your research on what items students and staff find appealing. Many schools have their own micro-trends among students. Some hot items may surprise you!
It may take some trial and error to find the right products, but the payoff of a sold-out school store is worth it!
You can give students and staff alike a boutique shopping experience by selling trendy items in the school store. Offering fun and memorable items can help boost morale and spread the word about your store around campus. It also provides another diverse source of money for the school.
You can even use these products as promotional materials for the school itself. They can help spread awareness about activities, events and organizations.

Idea #6 - Increase Student Engagement in STEM
Schools are always looking for new ways to increase student interest in STEM. STEM items are great school store ideas to get students interested. By offering STEM-related items such as math games, robotics kits and coding activities, students can learn about the latest technology while having fun.
These items can also help increase engagement in math and other STEM subjects by providing exciting and interactive ways to learn.
In addition to providing STEM items for sale, schools should also consider offering discounts on select items or rewards for completing tasks related to STEM subjects. This will reward learning and interest in STEM subjects.
With the right selection of items available for sale in the school store, students are more likely to engage with STEM topics and develop a lifelong interest in science and technology.
Idea #7 – Get Creative with Fundraising Themes
Fundraising is an essential part of any school's budget. It helps to cover the costs associated with running the school, including purchasing new supplies and equipment, paying for extra-curricular activities and more.
To make sure your fundraising efforts are successful, it's important to come up with creative themes that will bring in money. When it comes to fundraising through your school store, there are many themes you can use to make it fun and engaging.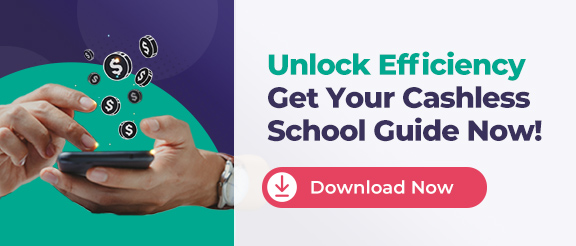 Consider pairing your themes with certain discounts. For example, if the holidays are coming up, offer a discount on monogrammed gift items. Raising money for homecoming? Promote school-branded athletic jerseys!
Not all themes need to be related to the school calendar. You can do a silent online auction for donated items through your school store, for example.
Idea #8 – Provide Student Accounts and School Currency
School stores are becoming increasingly popular in schools and universities. However, managing a school store can be a challenge. To make things easier, many schools are now introducing student accounts and school currency to manage their school stores.
With student accounts, parents can load cash easily online. Students can then convert cash into school store currency or reward tickets that they can use to purchase items from the school store. This is also a great way to introduce contactless payments to your school.
Schools can also use this system to load student accounts with cafeteria money for their daily meals. Schools may also offer discounts and special offers on certain items when students use school bucks instead of cash.
Student accounts and school currency offer a convenient way for students to manage payments at the school store without having to carry around large amounts of cash. This system is quickly becoming the preferred method for many schools around the world.
Idea #9 - Sell

Homemade Treats and Snacks
Selling homemade treats and snacks in your school store can be a great way to fundraise for your school. Not only do you get to offer delicious, homemade food for sale, but you also get to raise money. Plus, you can make sure that all the food is made with good ingredients and that it meets all safety rules.
Know the legal requirements and obtain any necessary licenses or permits beforehand. You will also need to make sure that your food meets all health standards for your area. It should be properly labeled so customers know exactly what they are getting.
Homemade treats and snacks are a perfect answer to the question, "What do you stock in a school store?" If you have active parents who want to volunteer, have sign-ups to regularly stock the store with baked goods and homemade candies. With the right preparation, selling homemade treats and snacks at your school can be a rewarding school store idea for everyone involved!
By selling homemade treats and snacks in your school store, you can offer students something unique that they won't find anywhere else. Plus, it gives them the opportunity to support their school by buying items from their own store.
Idea #10 - Offer Books, Course Materials and Media
The school store is a great place to offer course items, books and media for students.
Textbooks and other course materials are essential for students to succeed in their studies. By offering textbooks through your school store, you can make sure that your students have access to the most up-to-date and relevant course materials.
Your school store can also offer digital media such as e-books, audiobooks and other digital media files so students can access required reading material from any device with an internet connection. You can create a media library where students can purchase or rent books for sale at discounted rates.
With an easy-to-use digital media store, students can quickly find what they need without having to search through multiple sources. This makes it easier than ever before for them to get the resources they need to succeed in their studies.
Check with publishers and content providers. Some may offer discounts to schools on books and other printed materials in bulk. Selling books, course materials and media through your campus store is a great way to make some money and provide students with a valuable service.
Idea #11

– Sell Event Tickets
Selling event tickets is a great school store idea to make extra revenue. Your school store can offer students an easy and convenient way to purchase tickets for any school event or function. With the right strategies in place, you can ensure that your school store is successful and profitable.
This system also makes it easier for schools to manage their ticket sales by providing them with real-time data on who is buying what and when. It also helps schools keep track of who has purchased which type of ticket so they can better plan for future events. With this system, schools can make sure that everyone has access to the events they want without any hassle or confusion.
Make sure that the ticket prices are competitive and that the buying process is easy and efficient. Students should have a positive experience when purchasing their event tickets from your school store.
You can also offer ticket sales online. These can be a great way to engage with families and alumni ahead of time, and make ticket purchasing easier for everyone.
Idea #12 - Recycle Used Items for Sale
With the growing awareness of environmental issues, schools are now offering recycled used items for sale in their school stores. This is a great way to reduce waste and help the environment while providing students with quality products at affordable prices.
The school store can be stocked with all kinds of recycled products, from used books and calculators to used bikes and furniture. Not only does this help reduce waste, it also provides students with access to quality products that they may not otherwise be able to afford. Buying used items can help support local businesses selling second-hand goods at discounted prices.
Be sure that before offering used items for sale, you have a system in place for checking the condition of each item. You should also be able to quickly determine its price. Make sure you also have a way to clean gently used items before offering them for sale.
Check your local and state restrictions on selling used items. Some items may need special permits or licenses. Your best bet is to stick with items that students only use for a little while, such as books, bikes and even sneakers. Even gently worn school uniforms that students have outgrown are a great option for your school store!
Recycling used items for sale in your school store is a great way to promote sustainability while helping students save money on essential items such as textbooks or calculators. With the right approach, this initiative can benefit both your school and its community.
Idea #13

– Sell Stationery Supplies
Even with the rise of technology, it is important to remember that stationery supplies are still essential in any school. Selling stationery supplies in your school store is an excellent way to ensure that students have access to all the items they need for their studies.
Don't forget that faculty need supplies too! Keeping items such as tape, staples and pushpins on hand (and not available to students) will keep teachers coming back for more. Buy in bulk and offer them a good discount, as supplies are expensive for teachers!
For school stores to stay competitive, they must go beyond the usual items like notebooks and pencils. Selling stationery supplies is a great way to offer students a wider selection of items that they can use in their studies and customize to make them their own.
School stores can offer a variety of office supplies such as pens, markers, highlighters, erasers, rulers, paper clips and more. They can also offer customized stationery like personalized notebooks and pencils with the student's name or logo printed on them. This will make the school store stand out from other stores in the area and give students an opportunity to express their individuality through their stationery.
Your school store should sell a variety of stationery items and customized products. You can ensure that your school store is well-stocked with all the necessary tools for students and faculty alike.
Idea #14 - Offer Convenience Services
Go beyond selling items in your school store. For a different school store idea, consider offering convenience services such as tutoring, paying dues and fees online, and print-on-demand services.
These services can help students save time and money while still getting the items they need for their studies. Tutoring services can help students get extra help when needed. Paying fees online through the school store makes it much easier for parents.
Printing services allow students and faculty to get documents and other materials without having to print at home or wait in line at a public store. Your store can even offer services such as lamination and binding.
Set up your store for easy online scheduling, payments and print orders. Having a one-stop shop for everything is a great way to keep customers coming back for more easy-to-use options.
Offering convenience services in your school store is a great way to ensure that your students have access to everything they need to succeed academically.
Idea #15 –

Use Online School Store Software
Online school store software has become a must-have for schools. It allows schools to create online storefronts that can be used to process payments for materials, fees and registrations. This software makes it easy for parents to pay for school lunches, order spirit wear, buy supplies and pay fees for technology and registrations.
School store software is designed to simplify the process of managing all online payments. It provides a secure platform with features such as product catalogs, payment processing, order tracking, inventory management and more.
By using this software, schools can easily manage all payments without having to hire additional staff or invest in expensive software solutions. Additionally, it helps schools save countless hours by streamlining all payments into one centralized hub. Last of all, it helps schools boost revenue from fundraising efforts with an online store that works around the clock to generate payments.
Get started today with Vanco Payments. Find out how you can make all your school store ideas successful. Request a demo with us online to get more information on Vanco's online school store software