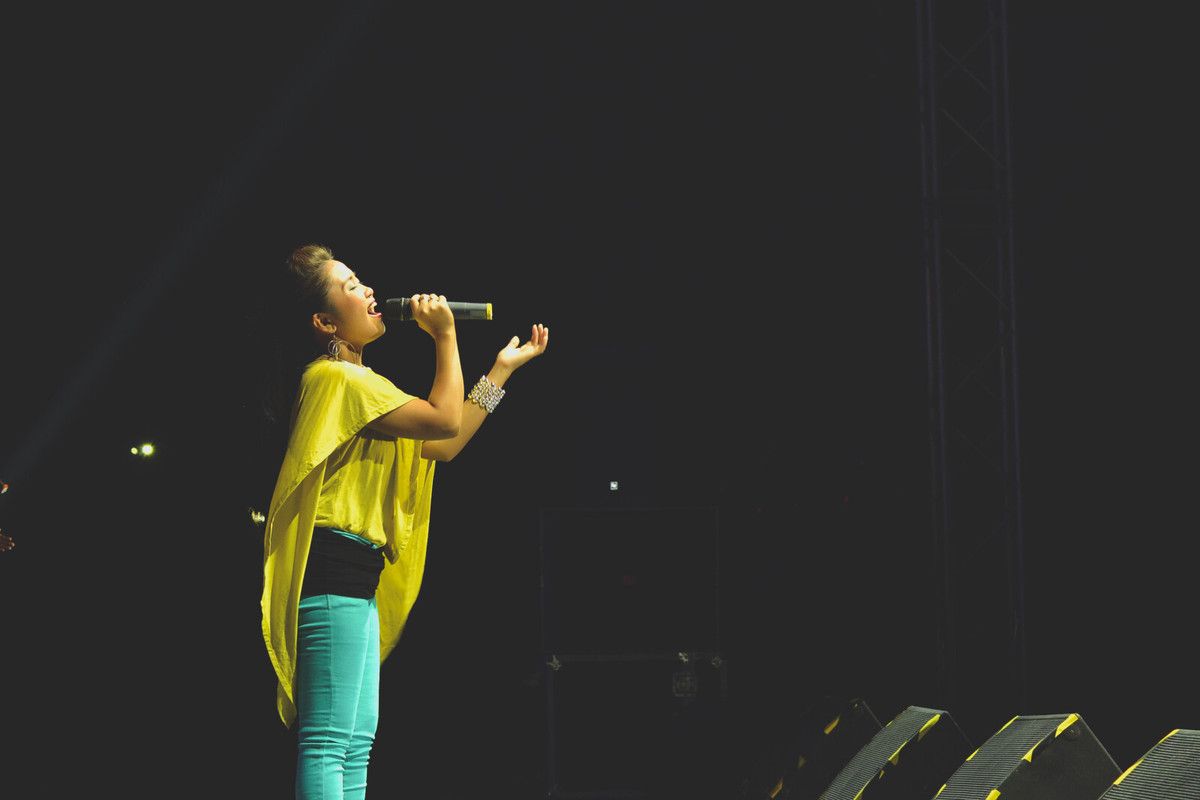 Christmas is a time for worship, family and friends... and it's a great opportunity to deliver an amazing church Christmas welcome to possible new members!
Attendance numbers skyrocket over the holidays at churches across the country. Mothers bring their sons and daughters; grandparents bring their grandchildren... pre-planning your church Christmas welcome message is a great idea. It's a great chance to deliver your message to people who may otherwise not hear it.
We have put together 10 Christmas church welcome messages you can use in Worship Service Greetings for Churches That Captivate your sermon, bulletins, on your website and more. You can use them as-is or edit them as you see fit.
1. Church Christmas Welcome – Praying for Peace
This welcome speech invites churchgoers to celebrate the birth of Jesus Christ and rejoice in the hope for peace, both globally and within their own lives. It highlights the promise of peace from a Bible passage from Psalms.
Greetings in Jesus' name and welcome!
On this Christmas Day, the day of birth for our savior and Lord Jesus Christ, we turn to him for the comfort of peace.
The world has so much turmoil, as does many of our day-to-day lives.
But remember that Jesus is the "Prince of Peace," and God bestows peace upon his people, such as in the Psalms.
Psalms 9:9-10: "The Lord is a refuge for the oppressed, a stronghold in times of trouble. Those who know your name trust in you, for you, Lord, have never forsaken those who seek you."
Psalm 62:1-2 "Truly my soul finds rest in God; my salvation comes from him."
We celebrate the Lord's birthday with renewed hope and peace in our hearts. We embrace each other with peace and joy and welcome the winds of change to bring peace to the world.

2. Church Christmas Welcome- Theme of Grace
This Christmas service welcome focuses on the concept of grace, given to us in life by God. It points to the ways that we can accept grace from God and give grace to others.
It is a gentle and warm welcome to the service and serves as a reminder to the congregation that we can all use and gives a little more grace in our lives.
Welcome, congregation, in the name of Jesus.
Grace is the unlimited and unmerited gift of divine influence and salvation. Today and every day the grace of God is upon you.
This day, the birth of our savior Jesus Christ, is a perfect time to celebrate this gift of grace. It allows us to walk through life knowing that we have God's love, even when we sin.
We should take this gift and extend it to our fellow humans, giving them grace in times when they need it.
Exodus 34:6, ESV states "The LORD, the LORD, a God merciful and gracious, slow to anger, and abounding in steadfast love and faithfulness".
As we celebrate the cheer and warmth of this Christmas day, let us also reflect on this sweet gift of grace.
3. Christmas Church Welcome - Celebrating the Birth of Christ
This welcome focuses on the reason for the holiday, the birth of Jesus Christ, and highlights the meaning of the sacrifice made for our salvation. It encourages the congregation to celebrate the birth of Christ and praise the Lord for his sacrifice.
It is Christmas time and as a church, we will raise our eyes and our voices to praise why the season is important to us. This service is to celebrate the birth of our Lord and Savior Jesus Christ.
This is a time to remember what sacrifice God made for the sinners of the Earth. This is a time to smile and be joyous because the Lord is good, and we have so many blessings.
It is my great honor to lead this celebration of birth and recognition. Let us reflect and celebrate the importance of God in all aspects of our lives.
4. Church Christmas Welcome - Theme of In Service to Others
This welcome focuses on the spirit of giving and being in service to others during the Christmas season and all year round.
It points out some of the obvious ways people tend to give during the holidays and suggests bringing that idea of giving to the table year-round with more creative and meaningful acts of service.
Welcome one and all to our church on this holiest of days.
We gather here to celebrate the birth of our savior Jesus Christ and to honor the sacrifice that God made in giving his only son to die on the cross so that we would have salvation.
This is a time to think about our own sacrifices for our fellow humans and how we can walk in the service of others. Putting the needs of others before ourselves is truly a Christain act.
And this isn't just about cooking a Christmas dinner or buying coats for the needy this time of year. Those are wonderful acts of kindness, but what can we do year-round to honor and serve others?
To truly honor our Lord, we must live a life of gratitude and in service to others each and every day. We must be willing to make sacrifices for the good of others.
Let us gather today to celebrate and rejoice, but also to reflect on and prepare for a life of service to others.
5. Church Christmas Welcome - For Advent Theme
This welcome focuses on Advent and prepares the congregation for a Christmas season of reflection, service and joy. This welcome is especially useful if given on the first day of Advent.
Peace and joy to the congregation. Praise our Lord Jesus Christ!
During this hectic time of year, I am so thankful you all came together on this Advent to worship, celebrate and reflect on the birth of Jesus Christ, the true reason behind the holiday season.
As you know, this is a special time of year. As we prepare our celebration for the birth of Jesus Christ at Christmas, we also prepare for the Second Coming of Christ.
This is a time of reflection, celebration and worship. This is also a time for service, gratitude and grace.
We can embrace the true meaning of the holiday season by giving to those less fortunate, expressing our gratitude to those we love and extending grace to those that need it.
As I welcome you to this advent service, I also want to wish you joy and peace during this holiday season.
6. Church Christmas Welcome - Youth Services Theme
This welcome is specifically for welcoming youth groups. It focuses on inspiring reflection on the past year and looking forward to the future.
Merry Christmas and good morning! I greet you in the name of our savior and lord, Jesus!
It is a great honor for me to oversee this service on this very special day.
To all our precious youths in our church, I want to take this opportunity to thank you for showing up today, and to God for granting us this opportunity to congregate here today.
It is truly a special day on our calendar and while we celebrate the birth of Jesus, we can also look back on our year and reflect on the love and grace that God has bestowed upon us.
We also acknowledge the sacrifice he made to send his only son to die on the cross for our salvation.
While we look to the past to reflect on the lessons learned, we can also look to the future with hope and enthusiasm knowing that we can make a difference in the world while walking in the righteous path of God.
Thank you for taking this time for this sermon, and may God bless each one of you.
7. Christmas Service Welcome - Special Groups and Programs Theme
This welcome is aimed at specialized groups within the congregation.
It acknowledges the need to be with like-minded individuals but also encourages churchgoers to find others outside of their group to worship with.
I greet you all through the name and grace of God.
Let us take this time to thank our heavenly savior for allowing us to gather during this most precious time of the year and celebrate the birth of Jesus Christ.
This is a time to be with those we love and honor, and this group is no exception. We walk in service of the Lord and share our passions and interests with one another. This is a true expression of the Christmas season.
While we gather with those that we have the most in common, do not forget to also go out and meet other Christians and celebrate with them.
Welcome again, all. Let us celebrate this holiest of days and Merry Christmas to all of you.
8. Christmas Service Welcome - A Time of Reflection Theme
This welcome speech honors the time of Christmas as one to reflect on childhood memories and the past year. This is offered as a joyous moment to celebrate and learn from life's lessons and memories, both good and bad.
As I take this opportunity to welcome you all to our service today, let us remember that we are here to celebrate the birth of Jesus.
But this is also a time to remember our memories of the holiday season and reflect upon all the memories and life lessons we have had along the way.
God puts many challenges in front of us as a way for us to learn and grow. He grants us many joys and loves to celebrate as well.
This holiday is a perfect time to reflect on both. As we begin our service, I welcome you with open arms and an open heart.
9. Christmas Service Welcome - Theme of Hope
This Christmas service church welcome focuses on the theme of hope during the holiday season and year-round. It encourages a brave heart and trust in the Lord to have our best interests in mind.
Welcome to our Christmas Service!
For many, this past year has been one of challenges. And even for the most blessed of us, there have been lows that we did not expect. The year will soon be in our past, and for many, that will not come a moment too soon.
If you are struggling, if you feel you are walking a hopeless path during this Christmas season, have hope. Cast your gaze toward Jesus and put your trust in him.
Remember that God loves you and can bring hope into any situation.
The very essence of the Christmas season is one of hope and renewal. Jesus died on the cross for our sins, so that we may experience salvation.
That promise of salvation brings hope into even the direst of situations. God loved us so much that he gave us his only son. With the knowledge of that love comes hope.
During this season of celebration and reflection, remember Jeremiah 29:11: '" 'For I know the plans I have for you,' declares the Lord. 'Plans to prosper you and not to harm you. Plans to give you hope and a future.'"
As we celebrate this day, I invite you to open your heart to the hope that Jesus Christ can give to your life.
10. Church Welcome- Christmas Eve Service
This welcome message acknowledges the challenges of the past several years with the global pandemic, economic uncertainty and war. But it focuses on hope for the upcoming year and gratitude for the good things that have sustained us.
Welcome! It is an honor that you have chosen to spend your Christmas Eve with us at [NAME OF CHURCH].
The past few years have been challenging. A global pandemic, economic turmoil, environmental destruction and now we watch a war unfold in Ukraine unfold.
But we're going to set those challenges aside so that we can focus on those moments that have sustained us through times of trouble.
We're looking ahead to the joys that await us in the upcoming year while celebrating our savior, Jesus Christ.
I welcome you to our Christmas Eve service with hope, joy and love in my heart.
192 Amazing Church Speeches & Templates
Writing messages, remarks and sermons for different occasions can take a lot of work. That's why we built a resource filled with nearly 200 messages for every occasion. Download the free eBook, and you'll have...
Benedictions for worship.

Dozens of Holiday greetings and messages.

Welcomes for worship services.

And much more!