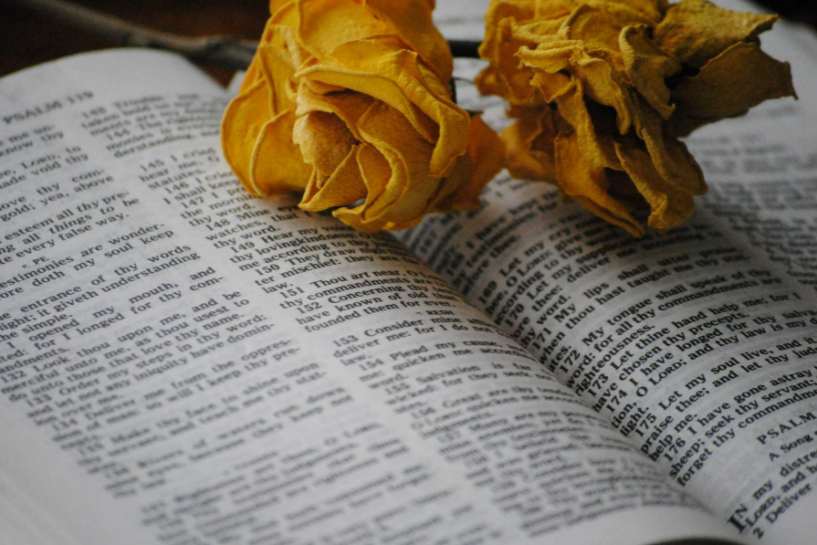 It's your church's birthday, this is a huge deal! Every year of your anniversary is a testament to you, your staff, and of course, the congregation that you've built along the way.
You need to spread the word! Let your people know that an anniversary is about to commence. What better way to do that than through a well-worded church anniversary announcement letter?
Whether you're looking to implement this into an email, a physical letter in the mail, or both, see below for a few templates you can copy and paste.
Set the Ground Rules
First things first, before we dive into the templates, let's cover the ground rules for the church anniversary announcement letter you select.
Rule 1
Mention the anniversary within the first two sentences of your letter. Most people only read the first sentence or two anyways, so be sure to skip the fluff!
Rule 2
Write down an action you want the recipient to take in collaboration with this anniversary announcement. This could be inviting one friend to church, getting them to attend church in person that week and so on.
Rule 3
Lay out the details of the anniversary celebration. Whether you're simply celebrating it in service, having a luncheon, or an all-out church party after service to celebrate a milestone year, be sure to list the date and time.
By following these three rules, you'll ensure active members and guests will understand the magnitude of the milestone.
Without further ado, let's give you a few anniversary announcement letter templates that you can copy and paste!

Church Anniversary Announcement Template #1: Bringing Friends to Celebrate
Friends of the Church,
This week, on (insert date here), our church will be celebrating its 10th anniversary! We want to thank you all for all your generosity and hard work towards growing our congregation.
To celebrate this monumental occasion, we're looking to pack the house with as many members of our community as possible. That means current members, former churchgoers or those that have yet to experience one of our Sunday services.
Here's our challenge to you: invite one friend to church this coming Sunday, (enter the date of service here), to celebrate with us. This will help us in our initiative of bringing members of our community closer to Christ!
We will be hosting service times at (list all service times here), and can't wait to see you all there.
Church Anniversary Announcement Template #2: Luncheon Afterward
To all of our beautiful friends of (enter church name here),
We're excited to announce that our church congregation will be celebrating its (enter year number here) year anniversary as a growing body of Christ!
Even through uncertain times, you all have stepped up and helped us thrive. As a token of our appreciation, we want to invite all members and friends to a special luncheon after service. We will be catering in from (name of restaurant here).
All of this will be taking place this upcoming Sunday. We will be hosting a special service on (list service time here) and then hosting our luncheon directly after at (location of luncheon here). We hope to see you there!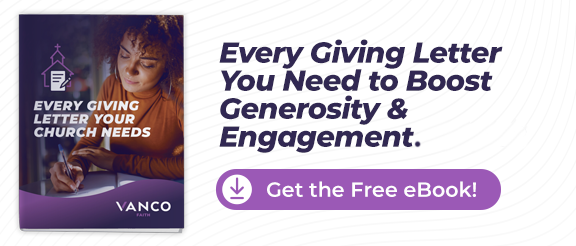 Church Anniversary Announcement Template #3: Volunteers-Specific Appreciation Letter
Dear [member name],
We want to thank you for all of your dedication and generosity, which has helped us grow our church. This Sunday, (enter date here), we will be celebrating our (year number here) anniversary as a church!
We couldn't have done this without the hours you've put into our services, the donations you've generously given and the prayers you've sent our way. It's all thanks to you!
To thank you, we're holding a (enter name of volunteer group here) member-exclusive event on (enter date here). This gives us the chance to show you our appreciation and give insight into our plans as a church moving forward.
Please respond to this letter at your earliest convenience and let us know whether or not you will be able to make it. The firmer headcount we have, the more special we can make it for attendees.
Onward we go!
Church Anniversary Announcement Template #4: The Body of Many (Scripture Focused)
Dear members of (enter church name here),
We're happy to announce that as of (enter day and date here), we will be celebrating (number of years here) years as a growing body of Christ.
Just as it says in 1 Corinthians 12:12, "For just as the body is one and has many members, and all of the members of the body, though many, are one body, so it is with Christ."
Every one of you is a valued member of our body. All we want for our church's birthday is to continue to grow that body of Christ further.
For that, we're asking for help. Please invite at least one member of our community to this Sunday's celebration service at (time of service here).
See you on Sunday!

Create the Perfect Church Anniversary Announcement Letter for Your Congregation
Now that you have seen several templates for your church anniversary announcement letter, please feel free to use these as you wish.
We hope that these letter templates inspire you. Feel free to add your twist or personality to them so that they seem more genuine to you. You can even use these as a script for your church podcast, service announcements, church bulletins, church newsletters, etc.
Get Everything You Need to Master Church Announcements
If you liked this resource, there's even more, and it's free! Download our church announcements guide complete with...
Detailed how-tos
Templates
Examples
Slides
Backgrounds