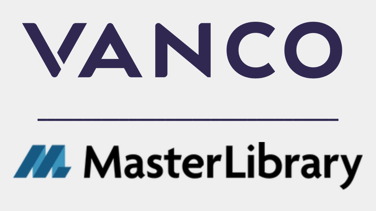 BLOOMINGTON, MINN (March 9, 2023) - Vanco, a donation and payment technology leader in over 3,000 K-12 schools and districts, announced today a partnership with Master Library, a leading provider of facility management software. The partnership will enable customers to streamline their facility operations and simplify their payment processing through a single, integrated platform.
With Master Library's robust cloud-based software and Vanco's payment processing technology together, customers will be able to:
Easily manage their facilities, including scheduling, work orders, payments and collaboration

Offer convenient payment options for all fees, fines and donations

Save time and reduce errors by automating payment reconciliation and reporting
"We're excited to partner with Master Library to provide payment processing and financial technology solutions to their customers," said Dan Gretz, Vice President of Partnerships of Vanco. "Our integration with Master Library's software will enable customers to simplify their payment processes and enhance their overall facility management experience."
For more information on Master Library and its digital library software, please visit masterlibrary.com. For more information on Vanco and its payment processing solutions, please visit vancopayments.com.