CEO Shawn Boom Promoted to Executive Chairman
BLOOMINGTON, MINN (January 2023) – Vanco, the market's leading provider of payment solutions to education and faith organizations, is pleased to announce two exciting changes in the company. CEO Shawn Boom will transition to Executive Chairman and enterprise software and payments expert Jim McGinnis will become Chief Executive Officer.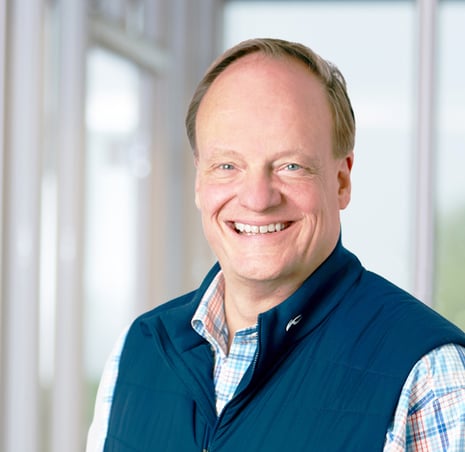 "It is beyond rewarding and exciting to see our vision coupled with years of thoughtful execution become a reality," said Shawn Boom, Executive Chairman and prior CEO of Vanco. "Leading tremendous growth over the past five years alongside our partners, customers and Vanco's talented and dedicated team has been nothing short of a gift and I very much look forward to partnering with Jim as we advance our strategic initiatives."
"Vanco serves more than 47,000 churches, non-profits and educational organizations helping to connect communities," said Jim McGinnis, Vanco's new CEO. "I'm thrilled to be working with Shawn and am excited to help the team achieve our goal of making it easier for communities to thrive and connect as they expand their use of our growing software and fintech portfolio."
Most recently, McGinnis held the position of President at AffiniPay, a market leader in digital payment solutions tailored to professionals, the parent company of LawPay. Before being acquired by AffiniPay, McGinnis was the CEO of MyCase, an all-in-one practice management solution for law firms. 
"It is a testament to Shawn's authentic leadership, ability to build a purpose-driven culture and facilitation of exceptional team execution that we are able to welcome Jim, who shares our values and a passion for our mission," said Matt Vettel with Great Hill Partners, the private equity firm behind Vanco. "We can't wait to see the great things to come during this new chapter for Vanco."