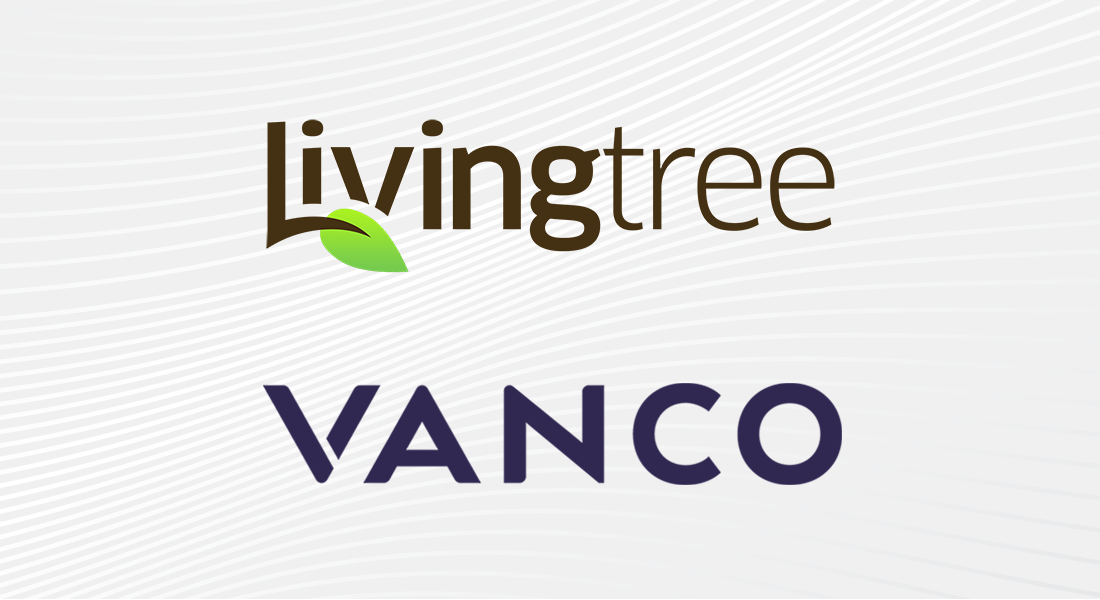 SUBJECT: Partnership blends Vanco's industry-leading electronic payment solutions with Livingtree's fundraising management expertise
DATE: Aug. 9, 2023
MINNEAPOLIS, MINN. Vanco Payments, a leading provider of electronic payment solutions, and Livingtree, the renowned fundraising management platform for K-12 schools, are thrilled to announce their strategic partnership. This collaboration aims to revolutionize the donation process by integrating Livingtree Give, a comprehensive fundraising solution, into Vanco's RevTrak product.
The integration of Livingtree Give into RevTrak will empower K-12 schools to streamline their fundraising efforts, making it easier for donors to contribute and support their causes. By combining the innovative features of Livingtree Give with Vanco's secure and reliable payment processing capabilities, this partnership will bring unparalleled convenience and efficiency to the donation experience.
RevTrak, Vanco's premier web-based software, enables educational institutions to manage payments for various school activities and events. With the addition of Livingtree Give, RevTrak users will have seamless access to an extensive suite of fundraising tools, including online campaigns, peer-to-peer fundraising, event management, and donor analytics. This integration will provide organizations with a comprehensive solution to engage their communities and enhance their fundraising efforts.
"We're excited to join forces with Livingtree and integrate their powerful fundraising platform into RevTrak," Vanco Vice President for Strategic Partnerships Dan Gretz said. "This partnership aligns with our commitment to providing cutting-edge solutions that simplify payment processes and empower organizations to achieve their fundraising goals. By offering Livingtree Give within RevTrak, we aim to revolutionize the way schools and nonprofits raise funds, fostering a stronger connection with their supporters."
Livingtree Give brings a wealth of features to the table, empowering organizations to create customizable donation pages, track donor activity, and leverage social media to amplify their fundraising efforts. With the integration into RevTrak, users will have the ability to seamlessly manage and track donations alongside other payments, reducing administrative burdens and providing comprehensive financial oversight.
"We're thrilled to partner with Vanco to integrate Livingtree Give into RevTrak," Livingtree CEO Gary Hensley said. "This collaboration will enable schools and organizations to harness the power of technology to simplify their fundraising efforts and deepen engagement with their community. We believe this integration will have a transformative impact on how donations are collected and managed, ultimately helping our clients achieve their mission more effectively."
For more information about Vanco and Livingtree's partnership, please visit Vanco.com.

About Vanco Payments
Vanco Payments LLC is a leading provider of electronic payment solutions, specializing in serving the education, faith-based, nonprofit, and professional services sectors. With a commitment to transparency, security and convenience, Vanco helps organizations simplify payment processes, increase revenue and engage their communities. For more information, visit vanco.com.


About Livingtree
Livingtree is a trusted fundraising platform for schools, districts and organizations, fostering collaboration and fundraising. With a suite of innovative products, the company empowers educational institutions and nonprofits to build strong relationships with their stakeholders and enhance their fundraising efforts. For more information, visit give.livingtree.com.
###