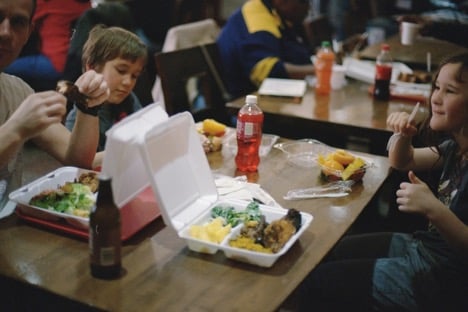 A school administrator has many responsibilities. These responsibilities include managing a school's overall operations, ensuring that your staff has everything they need, and providing students with the safest and most effective learning techniques possible. School administration also involves managing the various operations of a school, including ensuring that students have speedy access to a healthy and nutritious lunch.
As any school administrator knows, America was moving in a more digital direction long before the COVID-19 pandemic upended how we do business, including the payment method that people use. However, a shift to the internet, an advance in available technology, and a general fear of touching anything not necessary mean that more and more schools are changing their payment method. Schools are now far more likely to make cashless payments the default payment method.
There is no question that schools need to ensure they have appropriate payment methods available for all their students, including cash for students who want to use it. However, there are many advantages to shifting to cashless payments and making cashless the default payment method when it comes to paying for school lunches and other fees. These benefits include enhanced convenience, more accessible record-keeping and a reduced risk of any accounting problems from dealing with cash.
What Is Cashless Default Payment?
One of the significant challenges for the administration of any lunch program is managing cashless payments. The simple truth is that non-cash payments are rising in the United States, with overall non-cash transactions increasing more than 50% in the past decade. This is impacting all areas, including school lunches. Cashless payments have many benefits for students: They can reduce the stigma associated with free or reduced lunches, ensure that parents never forget to give their kids lunch money, and make notifying a parent about a low lunch balance easy.
These broader changes help explain why cashless payments have become the default payment method of many school lunch programs. A cashless default payment method means all families and students will automatically be enrolled in a cashless payment method. As the default payment method, students will not be given the "option" to enroll in a cashless payment method. Instead, they will be given the paperwork to fill out that will connect their school lunch account with some banking or credit card information. This makes cashless the default payment method.
Top 5 Benefits of a Cashless Default Payment Method for Schools
Reduce stigma for students: A

cashless payment

system can help students who are on a free or reduced lunch program. Before the creation of cashless payment options, students on these programs often had to submit a form or card that specifically noted their status as being on a free or reduced lunch program, highlighting their families' finances to their peers. By moving to a cashless default payment method, students can pay for their lunch just like any of their peers, and no one needs to ever know about their financial status.
Easy administration: Using online payments as the default payment method can be much easier to administer than cash. If you have the right system, revenue is automatically tracked and transferred into appropriate bank accounts. There is a reduced concern about theft or someone losing cash while it is moved from a register to accounting. Payment cards are directly tagged to students, making life easy for students. Furthermore, analytics are easy: There is no need to manually input numbers to see how much money a district has transacts daily, weekly or yearly.
Less student inconvenience: If cash is used as a payment method, students are more likely to lose or forget money, resulting in calls to home and an increased burden on school administrators. The more that is done to discourage the use of cash, the easier the life of a school district staffer will be when it comes to administrating school lunches.
Reduced use of multiple payment methods: By specifically shifting to a cashless default payment method, districts decrease the odds that any student uses cash as a payment method. The reduced use of cash means administrators can concentrate on administering lunches and not spend time on cash management. This shift can reduce the administrative burden and improve the efficiency of any school lunch program.
Online transfer of funds: A parent can never quickly transfer cash to a student during the day. If a student is running low on funds, the parent should be able to use an app or website to transfer funds quickly. Parents may also be able to automatically transfer funds to a student, ensuring they never run out of money for school lunches.
If you are a school administrator interested in shifting the payment method you utilize, Vanco Payments is here. We offer online payment processing with numerous functions, including accepting many forms of cashless payments, customizable options, cashless payments, and much more. Contact us today for more information on how we can help your school.