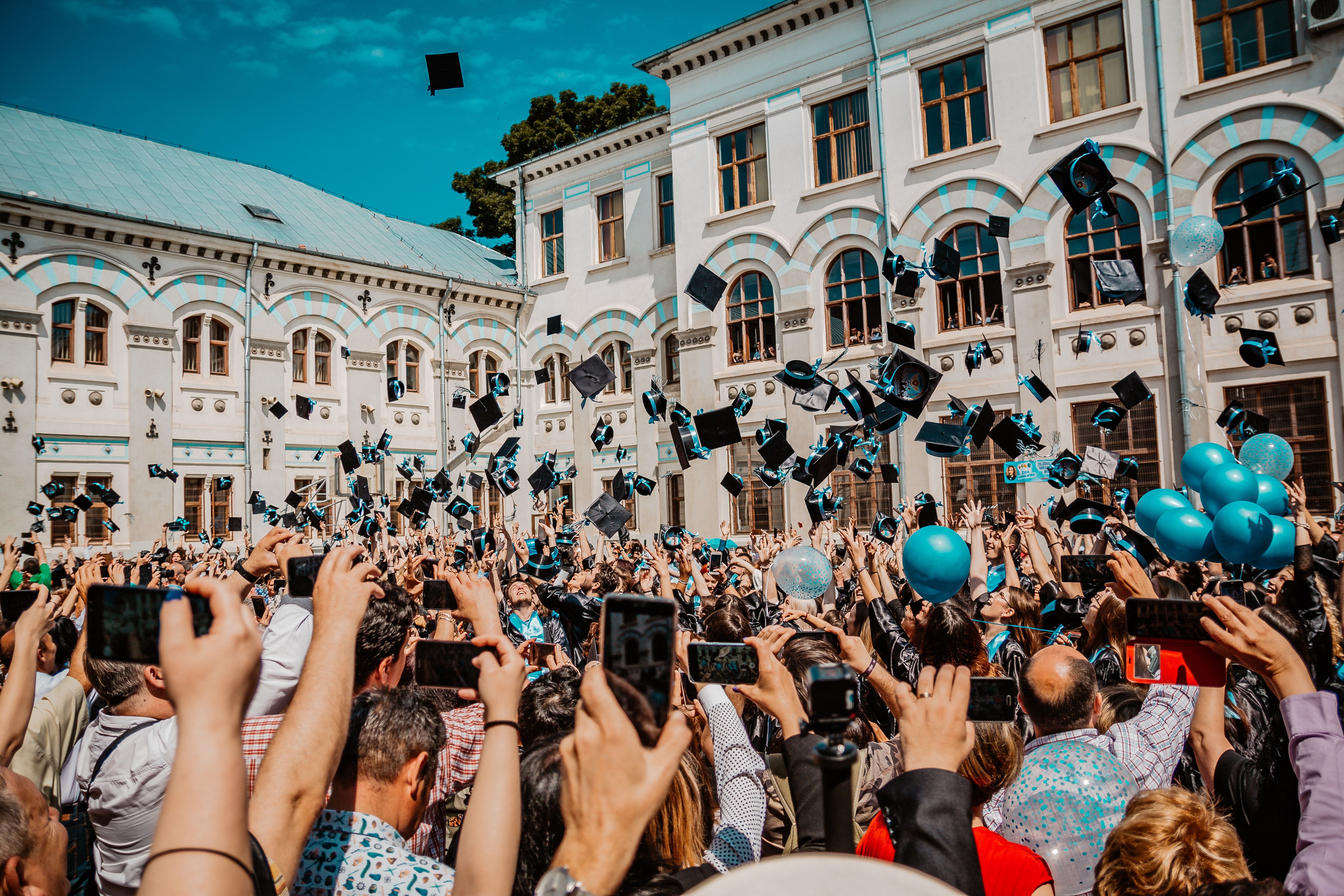 The adoption of advanced technology over the past two years has set the stage for schools and educators to become super tech-adaptive. School business offices, finance office administrators, superintendents, school district officials, and many stakeholders alike found solutions to almost everything.
Your school has adapted and pivoted a lot over the last two years. And now it's time to modernize graduations to provide a streamlined event that's fun and pain-free for everyone.
This article shares three simple and effective ways to help modernize your school's graduation.
1) Online Ticketing
Online booking systems put your school solidly in the twenty-first century. When you combine technology with old-school customer service, your institution gains a competitive advantage. One way to modernize your school's graduation ceremony is by allowing students, friends, and family to book tickets online.
Online ticketing can eliminate some of the ticket allotment constraint that many schools are compelled to impose on an in-person event. After ensuring a certain number of tickets for each graduating student, parents can reserve or purchase as many tickets as they'd like (perhaps with limits), but they will be distributed on a first-come, first-served basis. This will ultimately be more efficient and cost effective than physical ticket booking.
Plus, if a parent or other guest has to cancel, the seat instantly becomes available online for another student's friend or family member to reserve. By maximizing these reservations, you won't have as many unused seats, and your graduation organizers will avoid the tracking headache.
2) Allow Parents to Choose Seating Arrangements
One possibility includes online ticketing that allows parents to choose their preferred seats in the graduation venue. These choices can be made available during the booking process after they've reserved their ticket(s). With that in mind, while designing an online platform for online booking, the school's management could consider adding an itinerary page where parents can click on a "choose seat" button.
This liberty provides an event that's more flexible for everyone. Parents and friends can select from a variety of seating options that might include the following:
An ordinary seat that allows parents to relax in standard seats.

A preferred seat that can mean seating at the front of the graduation venue. They could also be among the first to exit when proceedings are over.

Accessible seating for older adults and people with disabilities. Spaces could be specifically designed to accommodate wheelchairs, and seating might include features such as larger dimensions, hand rails, a head rest, more leg room, and an easy approach.
3) Make Graduation an Online Event
Many graduation ceremonies allow students to invite only a small group of friends and family members. Here's the good news: with graduation streamed online, students can celebrate their special day with any number of friends and family. This way, you'll raise the capacity of the event.
In addition, graduating students and their families can access the site from anywhere globally. This enables overseas students who would otherwise be unable to return to campus for graduation ceremonies to log in and join the online event.
Finally, you probably have high-profile guests and alumni that you'd like to speak at the event. In the past, it may have been tough to secure these speakers for in-person graduation ceremonies due to unavailability or required travel time. But online graduation ceremonies can mean your potential speakers are more likely to say yes with a reduced investment of time and no travel.
Conclusion
There are many ways to make your students' milestones memorable. Modernizing graduation events means organizers work less but get better results, plus it saves your precious time and helps make graduation planning a breeze. But no matter which choices you make, you can make graduation unforgettable!
Want to learn more about online event ticketing? Check out Vanco Events.