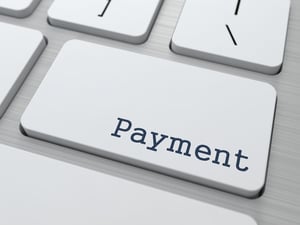 Access the 7 Steps to Become One of the Ever-Growing Cashless Schools
Most school districts already process some payments online. And why wouldn't they? It's a huge time-saver and it cuts down on tedious manual work. However, many of these districts aren't making the most of their online payment system. They might only offer online payments for required fees, for example. It might sound daunting, but becoming a cashless school is easier than you would think.
We've been helping K-12 districts reduce cash and checks for more than 20 years. When it comes to bringing school payments online, we know what to do… and, more importantly, what not to do, to succeed. That's why we've put together this list of seven steps to bring you closer to becoming a cashless school. Let's get started!
Step 1: Understand the Basics of Online Payments
Before we dive into optimizing your online process, let's start with the basics. What are the benefits of online, cashless, payments? And how do you set yourself up to be a cashless school?
Tracking funds in school districts isn't easy, especially when it's not clear where fees are coming from and who is handling them. Some funds might need to be deposited into different accounts. Some payments might have been made in person at the front desk. It can be a real challenge keeping tabs on all this money – and you're just setting yourself up to lose cash or checks.
Online payment systems designed for K-12 school districts help remove this confusion. They track who made a payment and where it should go. These solutions create cashless schools by allowing districts to set up multiple deposit accounts, pull reports and improve internal controls.
In addition to picking an online payment solution designed for your unique needs, here are some quick tips for tracking funds and setting your school up for success:
Switch to a centralized online payment system

to ensure all funds are coming through the same place across the district.

Process as many payments online as possible. That should be your goal

!

Set up multiple deposit accounts

to make sure money is automatically going to the correct bank account. This means fewer people have to manually sort funds and

it

removes the possibility of sorting mistakes.
Step 2: Move Every Fee Online
We already hinted at this in our fund-tracking tips above. There's a trick to creating cashless schools in your district. And it's a simple one:
Move every fee online.
That's it. You'll want to start slow and ease parents into the process. And it will take a bit of work. But once you begin transitioning payments to an online system, you'll wonder how you ever got by without it. Cashless schools can easily collect and track payments, saving teachers the hassle of hunting down unpaid fees from students and spending time entering payments by hand.
You can read more about how other districts simplify payments for a variety of school activities in this blog post. For a quick version, here are a few of the many fees you should move online:
Before- and

-

After-School Program Fees

School Meal Payments

Transportation Fees

Spirit Wear

AP & SAT Test Fees
Athletic Fees

Almost

E

very

O

ther

F

ee

Y

ou

C

an

T

hink of
Step 3: Focus on Convenience
Way to go! You've moved all these fees online (or have a plan in place to slowly add fee types throughout the year). Now, the most important thing to do is focus on convenience for parents. After all, what's the point of having a slick online payment process if it's difficult to use?
We've broken this step into four easy tips:
Accept a variety of payment options.

More parents will participate if you accept

multiple types of payments

. High parent participation

mak

es

it

so

much

easier to become a cashless school.

Keep the process simple.

Nobody wants to spend 10 minutes doing something that should only take one.

Be sure your system is secure.

You're asking parents to

enter sensitive financial information online.

Partner with a credible online payment system that

is PCI-compliant.

Make it easy to pay! Parents are busy with unpredictable schedules. Make it super

-

easy for them to

find your cashless school's

online

store an

d pay

fees.
Step 4: Get Buy-in from Your Teammates
Make parents happy? Check. The next step to becoming a cashless school is getting buy-in from your team. It's not enough to get your team on board when launching online payments, though. You need to make sure they're happy with improvements and adjustments to the process going forward. Here's a few ways you can win them over:
Be clear.

When you want to implement something new, be clear about what that will entail. Explain the change

and

how the implementation will occur

.

It's a conversation, not an order.

While it might feel easy to implement something new just because you said so, this won't win you points with your team. Remind yourself that any change is a discussion about the needs of the team.

Open yourself up to criticism. With conversation comes criticism. Criticism is a good thing. If no one has any comments, good or bad, your team doesn't care. Listen to concerns and address them

to build trust.
Say it again and say it often. The more you repeat an idea, the more it sticks in people's minds. If you are serious about an update or a change, you will

need to

make it clear that you are serious.
Step 5: Take Security Seriously
Online payments are often safer than taking cash or check payments in person, because there's no risk of a credit card payment falling into a backpack blackhole. But cashless schools do handle sensitive data. Protecting that information needs to be taken seriously. If parents are uneasy about your system's security, they're not going to use it. Here are some security tips to help you out.
Work with a vendor that is PCI-Compliant! This is the most important

security tip there is.

Use an online payment system that adheres to the highest level of PCI security compliance.

Use passwords on every device. This means everything – your computer, tablet, phone, anything where you may be logged into work accounts.
Make sure your passwords are secure.

Don't use the same password for every account and device. If a password is compromised, this means all your accounts are compromised. If you need to keep track of your passwords, use a password manager, not a spreadsheet.

Do not email sensitive files. Email is not the most secure way to share information. If you need to share

fi

les, save them in a shared drive.

Keep your system updated.

Aging software can make your data more vulnerable to hacks.

Read the user agreement.

Yes, it will be time-consuming and tedious

.

B

ut it will answer all your privacy questions. Know what a new software or website will have access to before entering your information.
Step 6: Promote Your Online Payment Options
You put all your payments online. You got buy-in from your team. You're sure you can keep payment information secure. You are heading down the path to become a cashless school. Now the question is, how do you make sure that people actually make payments online?
Over the last 20 years, we've found that convenience and speed matter the most to parents. They want a simple payment process they can complete from anywhere – at home on their computer or from their phone while sitting on the bleachers during basketball practice. But they can't do that if they don't know they have the option!
Here are a few ways you can promote your new online payment process:
Announce that online payments are now available.

This might sound like a no-brainer, but you would be surprised how easy it is to forget to let parents know about online payments. Do more

than just adding the link to payments on your school's website. Try

fl

yers, emails

and

newsletters to get the word out.
Use social media. How much time do you spend on Facebook and Twitter? Exactly. Parents are online. Make posts on social media announcing the availability of payments. Go even further with follow-up posts about important

fees,

such as

yearbook purchases, registration fees, graduation tickets and more.
Train staff (and yourself) on your school's payment system.

Parents ask a lot of questions.

(Like, a

lot

of questions.)

The more

you and your team know about the system, the better equipped you will be to answer those questions and encourage parents to pay online.

Make it obvious.

It should be simple to

get to your online payment system.

Put a payment button in a noticeable place on the website

to make it impossible to miss

.

Repeat! It will take work to build up awareness. Make frequent announcements, keep up to date with any software updates, and try to connect with families. With a little e

ff

ort, you should have no problem increasing parent engagement.
Step 7: Start Slow, Then Grow
The final step is to be consistent. Sending out one newsletter with a direct link to your online payment system won't get you to your cashless school goal. New students enter the district every year, which means you need to consistently tell parents about their online payment options. But don't be discouraged if you don't transition to a cashless school overnight. Keep at it! Starting slow and adding fee types as you go, along with consistent promotion, will help you successfully grow online payments.
Becoming a cashless school is simple when you have the right partner. At RevTrak, we've helped thousands of districts across the U.S. reduce cash and checks by processing every fee online. Our custom Web Store simplifies fee payments and streamlines reconciliation.
Want to Learn More About How to Simplify Payments?
We looked at the thousands of schools we've worked with to create an eBook that outlines how schools and districts can eliminate tedious busywork and save countless hours. Download the free eBook to learn more!