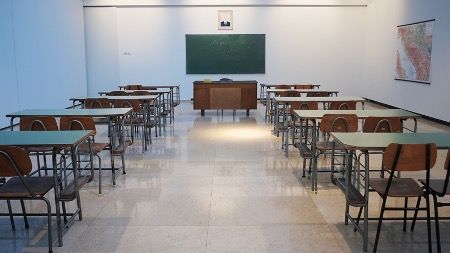 The students at your school may be looking forward to time off from academic responsibilities over the upcoming summer break. But as a school office professional, you still have lots of work on your plate. Planning and preparing now will be instrumental in helping to ensure you'll be ready when the new term starts. So, roll up your sleeves and dive into these five essential tasks for a triumphant return in the fall.

1) Update Your Database and Prepare for Summer Training
Your faculty is essential to the success of your educational institution. So, make sure you update your database during the run-up to EOY with any new hires. In addition, we'd recommend scheduling summer training sessions to ensure your employees will be equipped and ready for students in the fall.1

2) Prepare for End of School Year Financial Reports
Efficient and thorough finance and accounting software can take the sting out of complicated finance management and reconciliation. But human oversight and input are still necessary.
Review school finances and revisit your current school year budget.2 Follow-up on missing budget requests from grade levels or individual departments. Analyze lapsed appropriations to help develop the new budget.
Run essential reports and close out lingering tasks. Focus on audit-proofing your books and tightening up loose ends.


3) Prepare for Fall Fees
The start of a new school year can be chaotic and labor-intensive. So, the more tasks and responsibilities you take care of now, the better you'll be able to manage the return to class. We know your focus is on finishing the current year strong, but anything you can do to get a jump on the fall semester is going to make your life easier. Getting a head start on setting up your fall fees is one way to ensure a smooth back-to-school transition.2 This is also a great time to reach out to the customer support team for your RevTrak online school store. They can help you make timely changes, like adding new fees.
These are some typical fall fees where fee collections may apply.
School fundraising initiatives
Athletic programs and school spirit support
Supplemental instruction
Student organizations
Uniforms
Transportation
Distance education
International student programs
Commencement services
Tech services
General campus fees
Other program-specific fees
Consider re-instating fall fees from this year and adding new service fees where required.
4) Plan for Fall Registration
Registration is another area where early action can pay off in the fall. Offer early collection options for tuition, athletic fees, and other common student expenses. Online collection of registration and fees through your school's RevTrak store can help streamline the process.3
However, some parents and students may prefer or require in-person services. So, consider offering walk-in registration. Plan for those now, and you'll be sure to deliver an inviting and helpful experience to all. Here are a few valuable tips:
Start early!
Post clear and easy-to-understand instructions on the school website.
Educate your staff on what to expect.
Train employees on how to handle in-person registration tasks.
Order card readers to streamline the process.
Assign meet-and-greet volunteers to answer questions and help steer registrants in the right direction.
Collect up-to-date contact information.
Encourage parents and students to use the school's online resources.
Don't hesitate to reach out to your software support team for suggestions and help.



5) Assess New Technology Solutions
Tech tools can augment every administrative task for accounting, budgeting, fee collection, registration, form collection and more. So, look at the tools and procedures you're using. From there you can analyze how effective they've been over the school term and identify areas for improvement.
Now would be a great time to start testing and implementing new tech tools. With early adoption and implementation this spring, you'll avoid backlogs and delays in the fall. This proactive approach also gives faculty more time to get acquainted with new technology. When fall rolls around, they'll be comfortable with their new teaching tools and ready to implement them.



Wrapping Up
Apply the three P's — planning, preparation, and proactivity — to your EOY office management tasks to ease the transition into the new school year this fall. Key areas to focus on include staffing, budgeting, and financial reconciliation, fall fees, registration, and early adoption of tech solutions. Utilize technology to make tasks easier and more efficient and ensure that you take advantage of the most up-to-date tech solutions available.4
Want to learn more about how easy online payment processing can be for your district? Vanco's tools make late payments a thing of the past, and they speed up your accounting work. We have the solution for your school district.