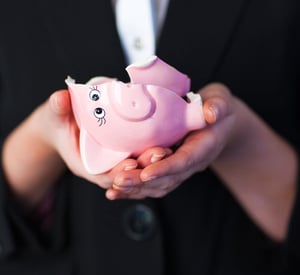 If creating a cashless campus almost seems like a work of fiction, think again. With today's resources, your district can create a cashless campus. Take a moment to think about all the different fees you collect throughout the school year. Your list might include different types of registration fees, lunch fees, child care programs, etc. The list is endless. Together, we will go over the benefits for both staff and parents along with how you can begin creating your cashless campus.
Benefits for staff:
Staff members spend countless hours processing payments and paperwork when they could be working on other important projects. With online processing tools, you can collect payments in one central location and automatically deposit fees into multiple accounts. When fees are located in one location, it is easy for staff members to pull the information they need to complete other tasks.
Depositing fees into multiple accounts is possible through the use of account codes. In addition, when a payment is made online, a record is created so staff can view the trail the money takes. This decreases the amount of cash and checks on hand and the amount of paperwork that needs to be processed while improving district-wide transparency.
Benefits for Parents:
Parents are incredibly busy during the day and often find it difficult to make it into the business office to pay for their student's fee. Or, their child does not tell them about a payment until the day it is due. Not to mention, most parents hardly carry any cash on them, instead opting to pay with a card. With a cashless campus, parents can pay for their student's fees online on their own time. This gives parents peace of mind knowing that they have control over their child's funds. They no longer have to depend on their student to remember when they run low on lunch money.
How to Create a Cashless Campus:
Now that we have talked about the benefits for staff and parents, let's talk about how your district can create their own cashless campus.
Step 1: Make a list of all the fees your district collects throughout the year. Some of these fees may include optional fees (yearbooks, field trips, spirt wear, etc.), donations, transportation, or school aged child care fees. You may also want to make a list of what your school district needs.
Step 2: After you have made a list of the needs for your district and the types of fees you process, begin researching K-12 school payment processors.
Schedule consultations for in-depth answers. Ask a variety of questions, like: "How long does it take to set up?" "Do they have the capability to collect registration materials along with payments?" "What types of reports do you have access to?" "Are they PCI certified?"
Read reviews or testimonials from other districts that are currently using the solution.
Step 3: Once you have decided on a payment processor, it's time to get started. Remember, you will not become a cashless campus overnight. It's going to take time.
Promote your Web Store. Send home flyers, update social media sites with the URL, and send emails out telling parents that you will be accepting payments online.
Hold a training sessions for parents so they can learn how to navigate the Web Store.
Remember to be patient, change takes time.
With a cashless campus, you can have confidence that you can accurately track every fee.