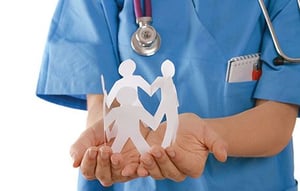 The viability of a community rests on the health of its members. So, educating people on the whys and wherefores of health should be an important community objective.
Community health programs can help prevent disease and injury, improve health and enhance quality of life, according to HealthyPeople.gov. These programs can take place in schools, worksites, hospitals and anywhere else in a community.
Many hospitals offer lectures, courses, workshops and webinars that are often free of charge to participants. Health-related classes are also offered by many adult-education organizations, such as community colleges and learning centers.
Classes for pregnant couples are among the most popular offerings, as are CPR classes for all ages. Education about chronic diseases such as cancer and diabetes are abundant. Organizations offering these classes can track class attendance and participant progress through effective administration software.
Community health programs focusing on a variety of issues can also be found at fitness centers and YMCAs as a complement to exercise programs and personal training. Many of these facilities have registered dietitians on staff who can provide help with meal planning and other tasks.
Many communities offer training for residents to become Community Health Workers, who can cut through some of the red tape in the medical process for patients. They can create connections between vulnerable residents and the health-care system, help coordinate care among varied providers and help clients enroll in benefit programs, among other things.
Health education also spreads to schools and has gone far beyond the hygiene information that dominated "health" classes for so long. Students from elementary through high school are learning how to keep healthy through their eating and exercise habits and other issues.
Among the topics discussed in health education programs for all ages are chronic diseases, injury and violence prevention, mental illness, oral health, tobacco use, nutrition, physical activity, substance abuse and obesity prevention.
Many health programs are conducted by local colleges – both community colleges and four-year universities. Some serve the community at-large, but many colleges offer degrees in public health and health education. Associate, bachelor and post-graduate degrees are available.
Earning a degree can land a person in one of several fields, such as education and administration. Public health graduates also serve as nutritionists, epidemiologists and occupational health specialists. Though public health workers are not medically trained, they can make important contributions to the health and welfare of the population they serve.
Local and national governments provide health education to serve the community. The Center for Disease Control offers many free training opportunities on a variety of subjects like healthy schools, immunization and public health law. They also provide continuing education classes and training for health professionals. The American Public Health Association offers free webinars to the public on health issues ranging from HIV to the opioid epidemic. Check with your local government to see if there are any community health courses offered in-person near you.
People who wish to learn more about health – their own or that of the entire community – have no shortage of programs from which to choose. Just check local hospitals, community centers, libraries, government organizations, fitness centers and YMCAs.