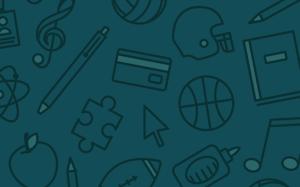 How can you supply your staff with the proper tools to succeed? Helping your staff be more efficient in their jobs is vital in managing a well-run school. By giving your staff appropriate tools, you can save your district valuable time. You can make your payment processes more efficient by integrating the
RevTrak®
Web Store with Tyler SIS.
Staff will be able relax knowing each payment is accurately tracked instead of digging through piles of busywork and overflowing desks. All your needs can be met in one location – online.
Some benefits of using RevTrak and Tyler:
1. Process required and optional fees online
Our integration enables you to process every payment in one place. With RevTrak and Tyler, you can process required fees and optional fees in your Web Store. By enabling optional fees on top of regular fees and payments in your Web Store, you can easily process payments for:
Prom
Yearbooks
AP testing
Graduation
Spirit wear
Field trips
And more!
2. Automatic multiple deposit accounts
With multiple deposit accounts (MDAs), you can make sure that each payment is deposited into the correct account, simplifying the way you track payments. No need to manually track every payment and take in loads of paperwork. All payments are going to the correct account, reducing errors that come with manually tracking.
3. Enables parents to pay from a mobile device through their browser
In today's changing times and our evolving culture, parents are always on-the-go. You can find many rushing to soccer games, getting to parent-teacher conferences, or heading to work. They need something convenient for the hustle and bustle of their daily lives.
RevTrak and Tyler's on-the-go capability allows parents to pay when they can. Meeting the needs of parents and their busy schedules, its responsive design puts parents in control. It enables our on-the-go parents to pay from the device they are using whether a desktop/laptop, tablet or smartphone, making their payment process convenient and efficient.
If you are interested in integrating Tyler SIS with RevTrak, please feel free to contact us.