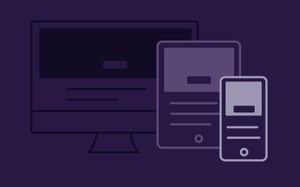 Parents are looking for a system that is easy to navigate and efficient. They want to make payments, purchase tickets or make donations when it's convenient for them. Keep these tips in mind when considering ways to streamline your payment processing.
Make payment information available
Make sure to provide the parents with all the details. You don't want to leave the parents searching for all the right answers in all the wrong places. Ease your stress and the parent's stress from the beginning by automatically giving them a paper copy and electronic copy of all the details they need to know including policies regarding your payment processor.
Create a one-stop shop for parents
Since parents are looking for convenience. A good solution would be providing a payment processor that is a one-stop shop for all their payment needs like an online processor such as RevTrak.
Whether it's paying for their student's textbook, making a donation toward new computers or purchasing tickets to the spring musical, parents want to pay all fees in one place – online. With advancing technology, online processors created many options that enable you to put all your payment items online in a secure location.
Provide multiple payments options
When you enable an online payment processor, it is important that you accept multiple payment options. Make sure your processor accepts major cards like MasterCard, Visa and Discover. Some payment processors even take eChecks for those families who do not use credit cards. You want your payment processor to be convenient for as many parents as possible.
Accept mobile payments
Parents are always on the move. Rushing their child to dance lessons or picking one up from soccer practice, parents need convenient payment options. Make sure your payment processor has a responsive design to allow parents to pay on-the-go. Parents can pay when and where they are able to from whatever device is most convenient whether desktop/laptop, smartphone or tablet.