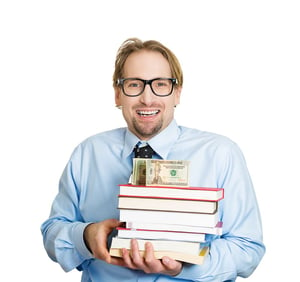 As payments begin to find their way to your desk, you are probably looking for a way to save more time. Making changes can take time, something of which you don't have much. The most efficient way to streamline the way you track payments is to move your biggest school payments online.
We looked at the most popular school fees and put together payment solutions to help you take back some of your time.
School Age Childcare
With all the registrations, regular payments, and late fees that come along with before and after care, it's no wonder this is time-consuming. The best way to conquer the behemoth that is SACC is to find a solution that will process registrations and fees side-by-side. Find a registration system that will allow you to move everything online.
A solution where you can create schedules, control registration windows, process fees and registration forms, facilitate student check-ins and pick-ups, and more will help take a lot of the pressure off your staff.
Transportation
Get rid of transportation paper forms by processing them online. There are some less sophisticated ways to process only forms (like Google forms), but you can find solutions that take payments with online forms. Find something that is designed specifically for school districts to ensure you have the features necessary to improve your process.
Ticketing
Mountains of cash find their way onto school grounds any time you need to sell tickets. From sporting events to theater productions to school dances, tickets are a constant of any school year. It might be impossible to get rid of all cash purchases, but it is possible to greatly reduce them. Get a credit card reader for wherever you will take payments, then spread the word. If people know it is possible to make credit card payments, you will have to deal with less cash.
Optional Fees
Your district is probably selling spirit wear, yearbooks, parking permits, and more items that are optional. Students often pay for different items at different times. You could end up with five or six checks from the same student. How can you make sure they are all entered correctly? Move them online, so the payments are all in one place. Students can make payments as they need, and the system will automatically track each payment, freeing up your time.
Donations
Schools need donations from the community to help support and enrich your programs. The easiest way to streamline the donation process is to make it as easy to donate as possible. Start accepting donations online. Try setting up digital payment stations in the office, where those without a computer can just slip in, donate, and leave.
If you are interested in finding out more information on streamlining your process and saving time, visit us here.