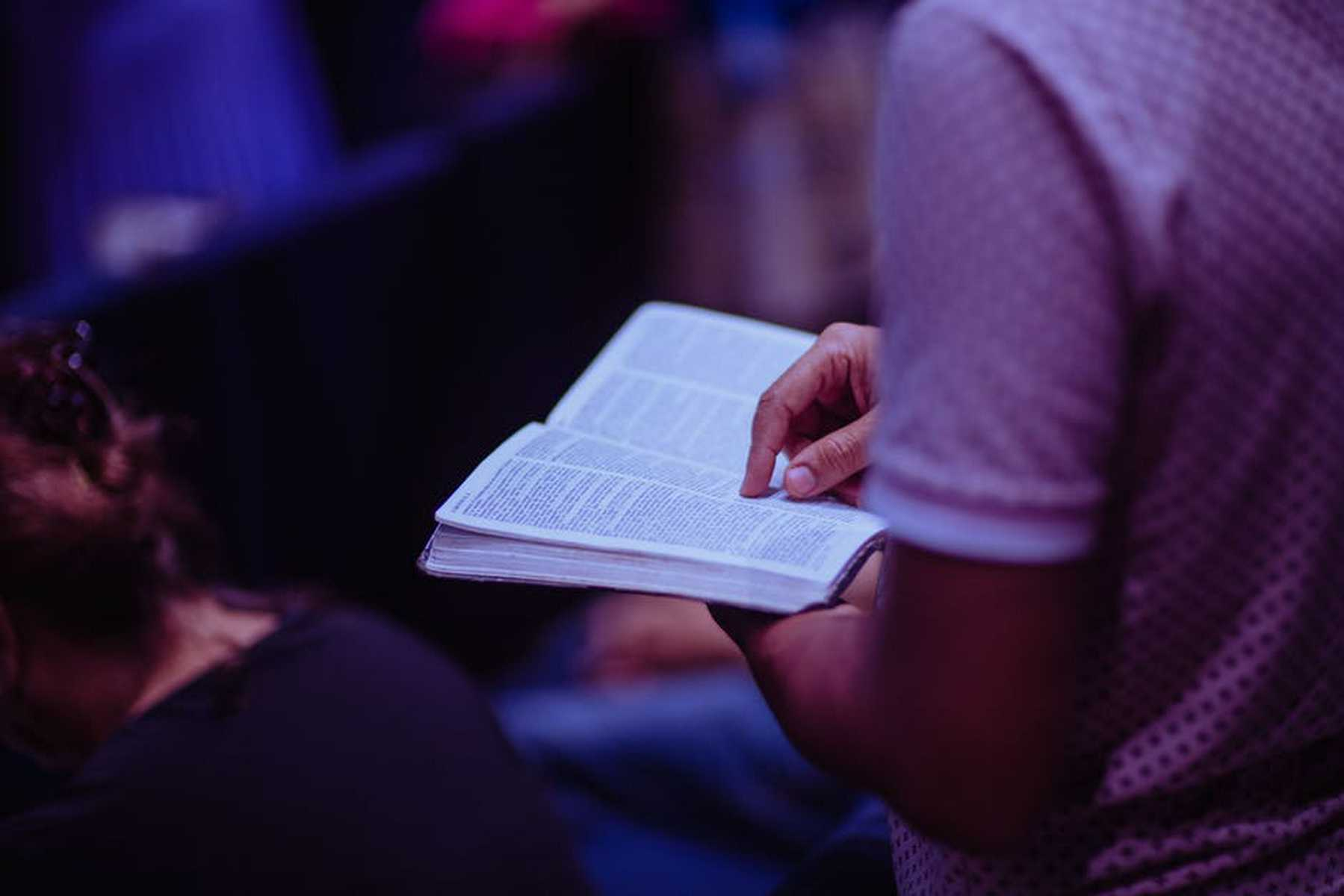 Are you looking for benediction examples for worship? The dictionary defines a benediction as the utterance or bestowing of a blessing, especially at the end of a religious service... or a devout or formal invocation of blessedness. These blessings are offered at so thousands of services throughout the country each month. As a priest, you may be looking for inspiration. Whether it's a funeral service, Memorial Day... a happy occasion like Mother's or Father's Day, a birth or an Irish blessing. We have 15 benedictions or blessings for worship ready to go. Keep reading and find one, or several, for your church!
1.

The Aaronic Blessing
Taken from Numbers 6:24-26, the Aaronic Blessing is often used as a benediction.
The Lord bless you and keep you;
the Lord make his face to shine upon you and be gracious to you;
the Lord lift up his countenance upon you and give you peace. Amen
This is one of the most familiar benedictions for worship services and common to many denominations.
God gave the words directly to Moses and instructed him to pass them down to Aaron. Aaron was to speak the words as a blessing over the people of Israel. Today, Aaron would offer this prayer before dismissing the church, but after the prayer for the offering.
Note the rich structure of this benediction. Each line increases by two Hebrew words and five Hebrew letters, forming a crescendo. The increase in intensity is gradual and ends in the climatic offering of peace—shalom.
You'll find the word "Lord" three times in the Aaronic Blessing. This reminds us of the Trinity, but there's something even more personal for the members of the congregation. Old Testament priests were instructed to invoke the name of God three times upon the people.
While it's a blessing spoken over the congregation, the Aaronic Blessing takes on a personal meaning to everyone (note the use of the word "you" rather than "us".)
As applicable today as it was in the Old Testament, this blessing is not only a prayer to speak at the end of service, but also a reminder of God's promise. Pastors can instill this promise at the end of any service to help people contemplate what God has done and is still doing today.

2. Benedictions for Funeral Services
Celebrating the end of life is the opportunity for pastors to bring comfort to friends and family. It's also the time when the past helps grieving loved ones of the deceased say their formal goodbye.
Here are two benediction examples to use for funerals and memorial services.
Sending Off Prayer
We commend their spirit to the mercy of God, our maker and redeemer, into your hands. Merciful God, we commend your servant. Please grant the deceased everlasting peace. Amen.
Comforting Closing Prayer
Gracious and wonderful God, we gather to say goodbye to our loved ones. We grieve because we will not see them again on this earth. But we celebrate because we know they're enjoying your presence right now.
We rejoice that our loved one is at peace. They feel pain no longer. Please welcome them and deliver them from the sickness and sorrow of this world.
Thank you for the gift of eternal life. May this prayer encourage us here today as we leave this place. Amen
Next, you'll see an example of a benediction to use at the funeral of a military member.
3. Benedictions for Military Memorial Services
Military funeral services are formal events with specific protocols to follow. The benediction should mention that freedom isn't free and often comes with great sacrifice. The following are benediction examples appropriate for military services:
Please help us to remember not to take freedom for granted. We must work at it, nurture it, protect it and pray for it. Freedom is like our faith. It requires our attention and cooperation.
Father, be with us now to strengthen us. Be about us, to keep us. Be above us, to protect us, and below us to uphold us.
We ask you to go before us to direct our paths and behind us to keep us from straying. Amen
Our merciful and gracious God, today we remember our departed comrades.
We remember the good they accomplished. We honor them for fighting the good fight for a just cause. We remember them both in war and peace and thank them for serving our nation with dignity and honor. Amen
May they rest in peace. We dedicate our hearts and lives to you, God, and our country. We embrace the ideals and principles, and hopes of those we honor. We thank you for those who have served faithfully and are now at rest. Amen
For a fallen soldier's fellow brothers and sisters, the funeral service includes many opportunities to show their respect. All military personnel attending such a service will wear their service dress uniform. They will also salute at various times throughout the funeral events.
4. A Mother's Day Prayer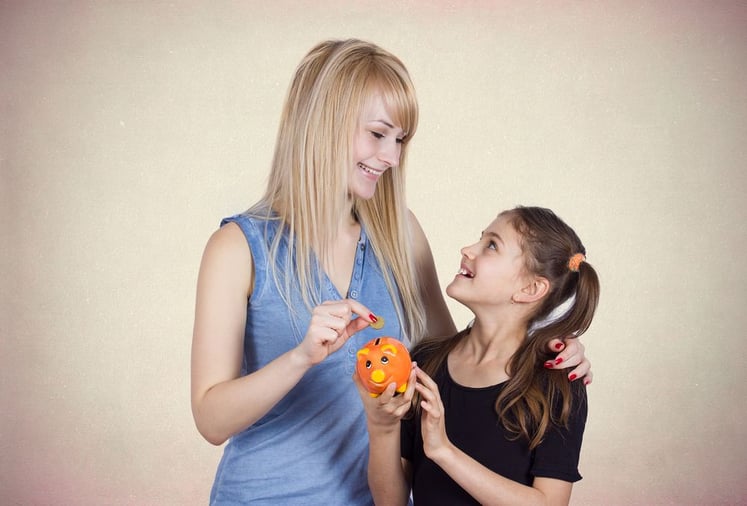 Around Mother's Day, it's a good idea to have a special benediction to thank mothers in your congregation and around the world.
It's thoughtful to include not only mothers, but mothers-to-be, mothers who've lost children, and all the spiritual mothers who love and care for children who aren't their own.
Something similar to this prayer works as a benediction to honor these essential women:
Thank you, God, for the gift of motherhood. We pray blessings over all mothers in our nation and throughout the world.
We pray that you give comfort to the mothers who are grieving. We pray for strength for the mothers who wait for their children to return home.
For those that wait for motherhood, we ask for a renewed faith. For the mothers who choose adoption, we pray for encouragement.
We pray for care and provision for single mothers working to provide for their children.
Thank you for the gift of life.
We ask that you refresh all mothers and women who nurture and inspire others.
After the benediction, you could add a special touch to the Mother's Day service by having either some of the men or children in the church hand out a gift card or token gift to each mother.
5. Benediction for Memorial Day Services
Originally called Decoration Day, Americans now honor all those who have given their lives while serving in the U.S. Military on Memorial Day.
Many people use Memorial Day Weekend to visit cemeteries and honor loved ones who died in the line of service. Still, it's an ideal time to deliver a special benediction at church services taking place during the holiday weekend.
Offering benedictions for worship that not only honors the fallen but asks for protection for active-duty military and the nation at large.
Here is an example:
Today, we honor those who made the ultimate sacrifice. They've given their lives for the freedoms we enjoy every day.
Please carry our servicemen and women in your strong arms. Cover them with your protection as they stand in the gap for ours.
We also remember the families of our troops. We pray your blessings over their homes. We pray for your peace, hope, and strength.
We ask for courage for our armed forces to help them face each day. We pray that they trust in God's almighty power. And we pray that all the members of our military feel our support and love.
Lord of all nations, help us remember the blessings we share with deep gratitude. We know they've come at a high cost.
We pray that you give wisdom to our military leaders. Guide and direct them as they pursue the freedom of our nation. We always pray for peace in this world. Amen
Since Psalm 91 is said to be the soldier's prayer, you could read the scripture as the final benediction.
6. Veteran's Day Closing Prayer
Many churches honor veterans the week before the official government holiday. Veteran's Day takes place on November 11th and honors members of all military branches.
It's a beautiful time to thank God for how he has taken care of our nation. It's also a time to pray for the continued health and well-being of active-duty, non-active duty, and retired armed forces members.
God, we ask for your blessing to rest on us this day. You've preserved our nation and led us in wondrous ways. We thank you that you see us worthy of our high calling as a nation.
Please help us to cherish and revere our freedom. Help us use our power justly and generously as we protect the weak. Inspire the people who direct our nation to use wisdom.
We pray specifically for our President—our Command-in-Chief—as he makes decisions regarding programs and services for Veterans of Foreign Wars this year. We seek your help in facing all challenges, your protection during times of danger, and peace in our sorrows. Amen
7. An Irish Blessing
Many churches draw from ancient literature for prayers. The blessing in this section is an ancient Celtic prayer.
May the road rise to meet you.
May the wind be always at your back.
May the sun shine warm upon your face,
And rains fall soft upon your fields.
And until we meet again,
may God hold you in the palm of his hand.
In Celtic literature, you'll find images of nature and everyday life. These images show how God interacts with his people. This blessing, often used as a closing prayer, or benediction, asks for God's blessing for the journey.
The images of nature: wind, sun, and rain allude to God's protection and care. The wind refers to the Spirit of God as it came to the people at Pentecost. The sun suggests God's tender mercies (Luke 1:78, NIV), and the soft rain reminds us of sustenance and provision.
Priests and pastors all over Ireland (and now the world) speak this as a benediction at weddings, funerals, and just about any other service before people depart for the wedding reception or home.
8. Psalm 121
The Psalms offer rich content for pastors looking for meaningful ideas for benedictions. In verses 7 through 8 of Psalm 121, the psalmist reminds us that help doesn't come from our own strength. Instead, it comes from God alone.
The Lord will keep you from all evil;
he will keep your life.
The Lord will keep
your going out and your coming in
from this time forth and forevermore.—Psalm 121:7–8
Psalm 121 is a beautiful way to send church attendees on their way after a service. You can end the service with a reminder of God's intimate involvement in every one of life's moments.
9. Benedictions for Graduates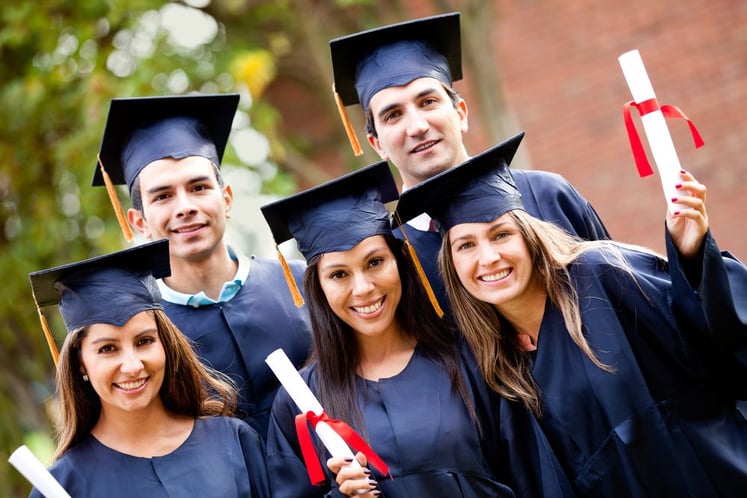 Whether your church honors graduating students during a regular service, or your church holds commencement ceremonies, you'll want a benediction tailored to this milestone in your members' lives.
We thank you for this milestone. As we prepare to walk across the stage and receive our diplomas, we walk in gratitude. Thank you for the many blessings that have brought us to the end of this chapter of our lives.
We pray for our families and the other people in our lives who sacrificed time to help us reach this moment.
We pray for our teachers, professors, and administrators who challenged and shaped us during this academic journey.
We pray for fellow students who taught us about collaboration and friendship.
God, even though we're closing this chapter, we know we'll face more challenges as we write new chapters in our lives. We pray that you cover us with your grace. We give you our fears and anxieties so that we remain encouraged about our future.
We ask your spirit to guide us as we write the following chapters of our lives. Please help us to inspire hope in the world. We pray that our lives our a reflection of everything you've done for us and through us.
For this is the day that you have made. We are glad and rejoice in it! - Amen
Since the primary purpose of a benediction is to seek divine help, blessing and guidance, it's appropriate to include a benediction at the end of commencement.
10. Benediction for Celebrating Tolerance
While there is an official day to honor tolerance, its focus is secular in nature. That doesn't mean your church can't offer a benediction promoting tolerance.
George Washington, in 1790, felt religious tolerance was essential to the success of the United States. He spoke about it in a letter to the Hebrew congregation in Newport, Rhode Island:
"May the Father of all mercies scatter light, and not darkness, upon our paths, and make us in all our several vocations useful here, and in His own time and way everlastingly happy."
With so many different faiths represented in the United States, tolerance is a hot topic in churches today. You can foster healthy communication on the subject by quoting one of our founding fathers in your prayer.
11. Benedictions for Worship and Prayer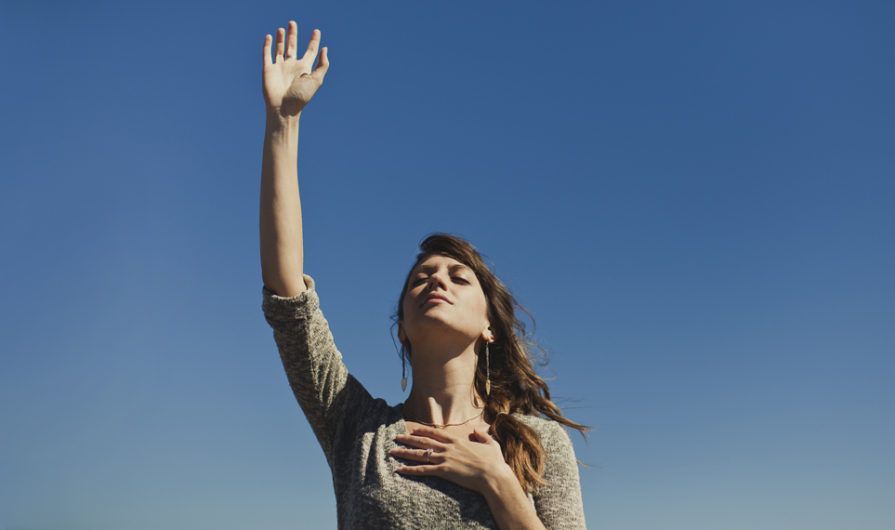 While you may have a few welcoming messages to rely on, you may only have a few closing messages for your mid-week services. If your church holds a mid-week service, you likely focus on prayer. Wednesday night prayer meetings are standard among many denominations.
How do you wrap up a prayer meeting with more prayer?
Consider using one of these scripture benediction examples:
"...Go in peace, and may God grant you what you have asked of him." 1 Samuel 1:17
"Peace I leave with you; my peace I give you. I do not give to you as the world gives. Do not let your hearts be troubled, and do not be afraid." John 14:27
Prayer warriors or not, everyone needs a little encouragement to go back out and face the world. After an evening of praying for the needs of others, send your members out with a benediction asking God to grant peace to each one.
12. Benediction for Infant Baptism or Dedication
Infant baptisms or baby dedications are lovely moments for parents to make a public statement of faith. They promise to raise their child under God's grace and wisdom.
This step of dedicating a child to God is a symbolic moment for both parents and the congregation. It's a commitment to being an excellent example to the child.
As a pastor, your job is to speak God's truths and promises over the life of the baby being baptized.
You can preface it with one or more applicable scripture benediction examples, including:
"Before I formed you in the womb, I knew you, before you were born, I set you apart; I appointed you as a prophet to the nations." Jeremiah 1:5
"For I know the plans I have for you," declares the LORD, "plans to prosper you and not to harm you, plans to give you hope and a future." Jeremiah 29:11
"See that you do not despise one of these little ones. For I tell you that their angels in heaven always see the face of my Father in heaven." Matthew 18:10
Ask the church to join you in standing beside the new parents. It's an excellent opportunity to seek God's divine blessing on the new baby and all the congregation's children.
13. Benediction for Father's Day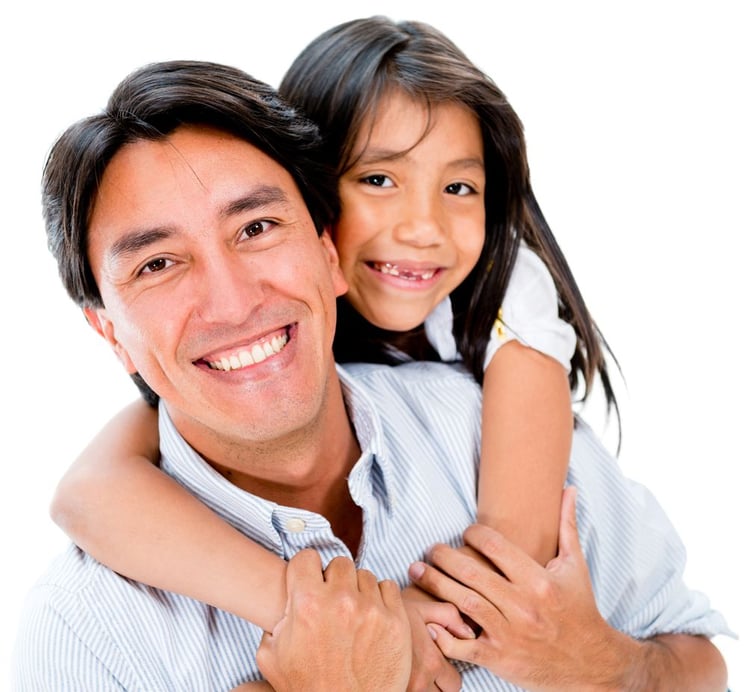 Like mothers, fathers are a vital part of every church. Here is a meaningful benediction examples to seek God's blessing on all the dads around Father's Day.
For those grieving the loss of a father, may the peace of your heavenly Father fill your heart.
For those celebrating their fathers, may you experience a deep gratitude for your earthly father.
For those longing to be a dad, may you find the peace that comes from knowing that God hears your prayers.
For those overwhelmed by the demands of fatherhood, may you rest in God's grace and learn to depend on his power.
As this day comes to a close, we thank you, God, for being our Father. Amen
14. Benediction for a New Church Building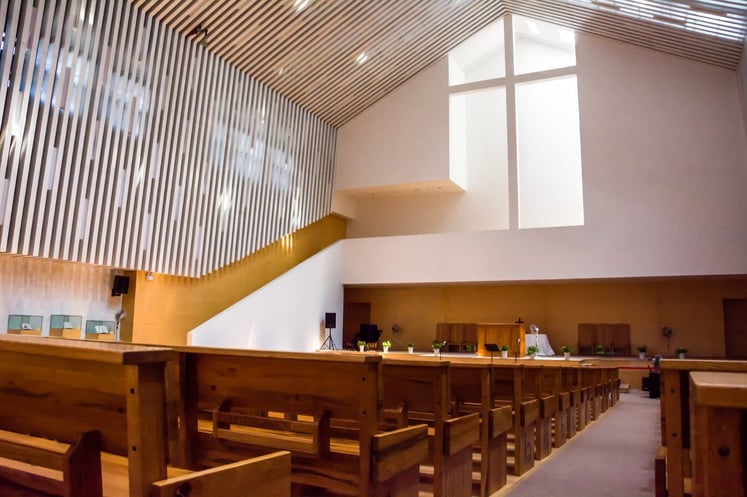 Whether you've just completed an addition to your church or you're starting a new church, a benediction prayer is a beautiful way to consecrate the location to God.
While most church leaders will have a time of thanks for the new building at some point during the dedication service, a benediction encourages people not to lose sight of the church's mission after the end of the celebration.
This prayer can wrap up the service with encouragement:
Bless us, God, as we leave this new building today. Help us to take Your passion with us. Fan its flame today and after that.
Remind us of your everlasting love. Please help us keep our eyes on you as we witness the plans for this building unfold.
15. Benediction for the New Year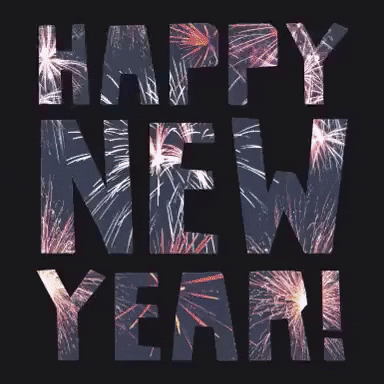 With the new year comes anticipation. Despite that, many of our days won't unfold as we've imagined. Many church members and leaders never imagined the growth or impact of online churches over the last few years.
Offering a benediction reminds the congregation of God's promises. If you've not used the benediction to end the service, it's a good time to give it a try.
God, help us walk in the joy of your presence. In it, we will find your perfect peace. It's the solace for our troubled souls.
Father, lead us into this new day. Give us hearts to follow you.
Thank you, God, that you are with us no matter what unfolds in the new year. You provide everything we need.
Preface the prayer with this verse from the Old Testament:
He will tend his flock like a shepherd; he will gather the lambs in his arms; he will carry them in his bosom and gently lead those that are with young. Isaiah 40:11
A church service celebrating a new year offers the ideal opportunity to pray a benediction over the congregation. It's also a meaningful way to help members connect with each other and God.
192 Amazing Church Speeches & Templates
Writing messages, remarks and sermons for different occasions can take a lot of work. That's why we built a resource filled with nearly 200 messages for every occasion. Download the free eBook, and you'll have...
Benedictions for worship.

Dozens of Holiday greetings and messages.

Welcomes for worship services.

And much more!