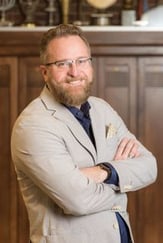 As church leaders know, we are commissioned to connect people to their faith and our communities. And, since this happens best within the context of relationships, what can the church do to accomplish this mission within the reality of social distancing, and isolation?
For churches who understand that their members are missionaries in, with, and to their neighborhoods and communities, what kinds of spiritual guidance can the church provide those missionaries where they live?
Before we jump in with some creative and practical answers to this question, it's a great time to take a step back and ask ourselves: Have we perhaps missed a tremendous opportunity during the past six months?
In a recent Cary Nieuwhof podcast, Jon Tyson, pastor of Church of the City in New York City, suggests that we have. In rushing to get back to in-person worship, debating masks and plans for enhancing virtual worship, we can still continue to miss the mission! One of the first things we can do is to acknowledge that online virtual ministry is not going away. And, that everyone who participates online is longing to be part of your church community. We also must recognize that our Sunday-morning services will look different for the foreseeable future.
While I wholeheartedly agree with Tyson's conclusions, I also believe there is still time to focus our energies on the mission. We can realign our current efforts and create new opportunities to help connect members to our mission. Isn't that worth our best shot?
So, what are some ways right now, in this current reality, of establishing habits and practices that connect people to our mission when we're not physically together?
What are some practical ways to connect members to your church?
More specifically, how can we use a virtual environment now (and in the future) to connect scattered churchgoers? I offer these suggestions to stimulate your own. And, along with the suggestions, I share a principle to ponder. As church leaders, it is always important to share the why that undergirds the what of your ministry's work. We should be really clear on our motivations, our why, and freely share it.
Overarching Principle to Ponder: Virtual environments can be powerful sources of connection and have staying power in our mission and ministries.
Principle to Ponder: Spiritual habits stick when we practice them.
Principle to Ponder: Everyone gets to play!
Principle to Ponder: Every environment can be useful for spiritual training.
Principle to Ponder: Modern tools can be extremely powerful in drawing us back to God.
Principle to Ponder: Awareness is built by exercising our awareness muscle.
Principle to Ponder: Music can unlock the soul.
Principle to Ponder: You can use great content to nurture great discoveries.
Principle to Ponder: Mutual accountability is the most powerful form of accountability.
A couple of other rules that might help you design and implement your own connection ideas.