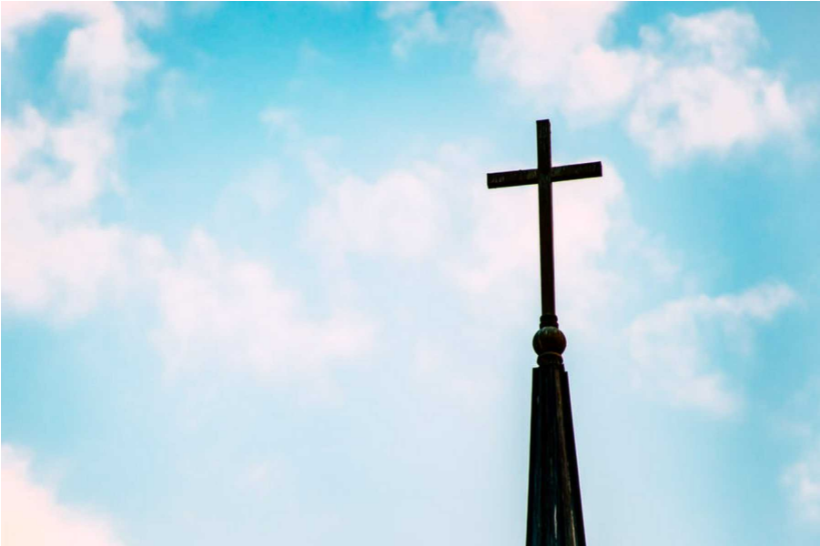 Why does your church need to create and distribute a questionnaire for church growth?
Ministries must understand the needs and wants of their members to improve retention. They must also understand new visitors to grow their flock.
Understanding the thoughts of these groups is doubly important because church membership across the country is changing. Church membership has dropped drastically in the last two decades. In fact, less than half of Americans belonged to a church in 2020.
This stat may make the prospect of growing a church seem daunting. Luckily, there are practical steps you can take to assess church growth.
Below are a few church growth survey questions designed to ensure your church is moving in the right direction. Use this free questionnaire for church growth as either a starting point for your own unique survey, or copy and paste its questions into in a Word document to distribute to members and visitors as is.

20 Church Growth Survey Questions
1. Gender
Why this question?
Did you know women give to church more than men? Or that men are less likely to pray (PEW Research)?
Simple church growth survey questions, such as this one, can give insights as to what your church should offer.
For example, are there significantly more women in your membership than men? Perhaps you should create a men's group to better engage new men joining the congregation.
Having this data at your fingertips will help you understand how to adapt for church growth.
2. Age
Why this church growth survey question?
This is one of the most important questions on this questionnaire for church growth. Every church needs a healthy mix of members of all ages. Unfortunately, many ministries have aging congregations. Understanding how to appeal to younger members is key to the success of church ministries.
It's also important to manage church change carefully when appealing to younger members. Otherwise, many long-time churchgoers may feel upset about the changes and leave.
3. Ethnicity/Race (Choose All That Apply):
American Indian/Alaska Native

Asian
Black or African American

Hispanic or Latino

Native Hawaiian/Pacific Islander

White




Why this question?
Demographics across the country are shifting fast. If your church is in a diverse area, but only made up of mostly one demographic, there might be something about your services or outreach that isn't connecting with the greater community.
This church growth survey question will help you quantify the makeup of your church to better understand what adjustments in community outreach you need to make.
4. How Long Have You Been a Member of This Church?
Less than one year

1-5 years

6-10 years
11-15 years

16-20 years

20+ years

I am not a member




Why this question?
You might already know if your church is made up of long-term members. However, it is important to quantify the makeup of your membership. This church growth survey question helps ministries understand when the largest spikes in membership occurred and when membership growth and retention fell off.
5. What Do You Look Forward to Most About Coming to Church (Choose All That Apply)?
Sermon

Worship

Fellowship
Hearing about church activities

The refreshments

Other:




Why this question?
This portion of the questionnaire for church growth helps you better understand what the most appealing aspect of your ministry is. Once you understand that, you can look to augment those services. You can even look to bring some of the energy that made your services successful to other areas.
6. How Would You Rate the Overall Church Service?
Poor

Below Average

Average

Above Average

Excellent
Why this question?
Although this church growth survey question doesn't give you the specifics, it's important to get an overall assessment of the efficacy of your church. This general thumbs up or thumbs down will help you know whether you need to dig deeper on reasons for dissatisfaction among members and church visitors.
7. What Three Words Would You Use to Describe the Pastor's Speaking Style?
Why this question?
Not every question on your questionnaire for church growth needs to have a preselected subset of answers. In fact, open questions like these are critical for gauging the sentiment of members. They require the survey taker to give the question more thought, which can lead to thoughtful answers on key questions, such as your pastor's efficacy.
8. The Length of the Sermons Are:
Far too long

Somewhat long

A good length

Somewhat short

Far too short
Why this question?
Attention spans are shrinking, which is why it's important to evaluate the length of your sermons. Just because your sermons have always been a certain length doesn't mean they should continue to be. This church growth survey question will help you better understand if it's time to shake things up.
9. What Three Words Would You Use to Describe their Worship Style?
Why this question?
Worship styles seem to be a hotly contended issue in church circles. Depending on your answers, assess which generations find the worship style agreeable.
This might give you a clue about who (and why) you are attracting certain demographics more than others.
10. How Likely Are You to Bring a Friend or Unbeliever to this Church?
Very unlikely

Somewhat unlikely

Unsure

Somewhat likely

Very likely
Why this question?
If your aim is to learn how to grow your church, you need to look at it from an outsider's perspective. Church marketing efforts will only go so far if your congregation isn't inviting people.
11. Why or Why Wouldn't You Invite Someone to This Church?
Why this question?
This church growth survey question is a great follow up. If somebody is unlikely to bring a friend or an unbeliever to your church, the best marketing tool at your disposal, word of mouth, is going to be limited. Discover how you can improve the number of new church member referrals. Get to the root of what's stopping members from recommending their church.
12. How Would You Rate the Church's Commitment to Outreach?
The church does not do enough at all

The church does a little, but not enough

The church is okay with outreach

The church does a good job with outreach

The church does an exceptional job with outreach
Why this question?
You might think you're doing well with community outreach, but your congregation may think differently. That's why you distribute a questionnaire for church growth. The survey will help you understand where your perception as a church leader varies from your members. The answers to these questions may be difficult to hear, but that's why they're so important.
True or False: Church Growth Survey Questions
13. True or False: I feel spiritually revitalized by attending church
14. True or False: My faith has grown since attending church
15. True or False: I feel welcome here
16. True or False: I perceive that newcomers feel welcome here
17. True or False: The church programs are fun and engaging
18. True or False: I usually look forward to attending church
Why these true and false questions?
Even though your questionnaire for church growth will answer many pressing questions about how well your current efforts are performing, new questions will spring up. For example, if members are saying they don't feel "spiritually revitalized by attending the church," then you'll need to know why. Including these true or false questions can help you better understand what your next survey should focus on.
19. Do You Have Any Suggestions/Comments That Were Not Addressed on This Questionnaire for Church Growth?
Why this question?
This questionnaire for church growth template asks many important questions, but your ministry is unique. That's why we included this open-ended question. Chances are there's something singular going on within your church that you need to get to the bottom of.
We also included this question last. The reason for it is that all the previous questions will get the survey taker thinking about their feelings on your church.
If certain feelings are widely held by your membership, you'll want to investigate them further to see how you can either fix an issue or improve a strength.
Every Church Survey Sample You Could Ever Use

Church surveys are valuable for every church. The feedback you get from these church survey questions provide valuable insights. Unfortunately, building the church survey questions takes time, which you are short on. That's why we built Word Document templates for every church survey you could ever use. All you need to do is download the 18 printable church survey templates, which won't cost you a thing!