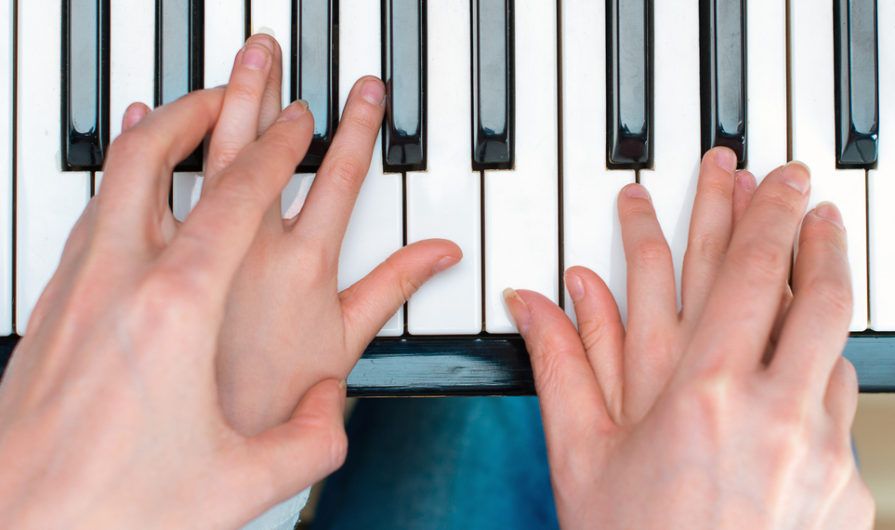 You simply cannot write, talk, preach or teach on stewardship and generosity without including gratitude and thanksgiving. If stewardship is one side of the coin, gratitude and thanksgiving are the flip side. A heart filled with gratitude is the great cure-all for greediness and selfishness. Gratitude moves people from being tight-fisted with their resources to a place of looking for areas of need and opportunities to give.
As I stated in an earlier section of my book, the happiest people I know are generous people. To complete the thought, the most generous people I've met in this ministry of stewardship are people who are deeply thankful and recognize that God is the source of all blessings, the giver of all "good and perfect gifts."
I once asked a friend who was blessed with great resources what it felt like to be a millionaire. This was his response: "Joel, I'm not better than you, and I'm really no smarter than you. For whatever reason, I was in the right place at the right time to make an investment in a new business startup, and God blessed the business beyond my wildest dreams. I don't know why God chose me to bless as He has. But I'll tell you this – I am incredibly thankful for the blessings God has entrusted to me and deeply grateful that I can give generously to my church and other charitable organizations. My greatest desire now is to make a difference in the lives of people. Because I'm blessed, I'm thankful."
A personal perspective on gratitude and sacrifice
My Mom was born on April 18, 1934, into a large family. She eventually became one of 12 children. On June 24, 1951, she married my Dad. Over the course of the next 11 years, they had four children: Pam, Kenny, Susie and me. In 2011, my Mom and Dad celebrated their 60th wedding anniversary with their four grown children, their spouses and grandchildren at the spot where he proposed to her. A little over two months later, Dad was with Jesus.
The thing that strikes me most about my Mom is the quiet, faithful consistency of her life and the unselfish, sacrificial investment she made in Dad and the four of us. For example, growing up we had a hot breakfast every morning if we wanted one. Our dirty clothes were washed, hung out to dry (no electric dryers then) and folded every day. We ate dinner as a family – together – every night at 6:30. It was just always done . . . it was always there. There was never a question or a doubt.
However, the sacrificial investment that stands out the most to me was the weekly drive to Miss Lawrence's house for the half-hour piano lesson – every Thursday afternoon, for 48 weeks, from the 3rd grade through the 11th grade. Mrs. Lawrence charged $2 per lesson. In today's economy, that would be around $15 per week. For a number of years, there were at least two of us taking piano lessons – and for a short time there were three of us taking piano lessons at the same time. Mom did all the driving.
We had to practice every day for at least an hour. Mom took note of when we started and let us know when we could get up. Our piano faced the large living room window that looked out over our front yard and a few other neighborhood front yards. On more than one occasion, I could see Robert and Bruce, two of my childhood friends, playing ball outside. I really wanted to be outside playing with them and not practicing the piano. But the daily practicing was a non-negotiable. Another sacrifice that Mom paid. Dad was at work, so Mom dealt with the battles around the afternoon practice. It was often a struggle.
In 1977, I played a required senior recital and received my bachelor's degree in music from Troy University in Troy, Alabama. My principal instrument was the piano and my teacher was Dr. William R. Denison. Practice time was now three to four hours a day. However, now there were no battles. I had fallen in love with music and loved practicing and playing the piano.
The night of the recital, I played an hour's worth of memorized Bach inventions, preludes and fugues, a three-movement Beethoven sonata, a Chopin polonaise, Debussy's "Claire de Lune," and the Three Preludes by George Gershwin. Mom and Dad were so proud. I even surprised myself.
Following the recital that evening, the Collegiate Singers, Troy University's concert choir, held a reception. I happened to be president of the choir that year. My mother-in-law, Lois Carter, made a cake in the shape of a grand piano. I remember standing with my wife, Donna, and Mom and Dad at the refreshment table looking at the cake and reflecting on all 13 years of piano lessons, the thousands of hours of practice and the thousands and thousands of dollars invested.
Overcome with emotion and feeing deeply grateful, I said, "Mom, you know this night would never have happened without those weekly trips to Miss Lawrence's house and those required afternoon practices as I was growing up. I know it was not easy at times. I also know it was sometimes pretty tough for you and Dad financially. Thank you for your sacrifice."
Mom responded by saying, "Ah, son, it wasn't really a sacrifice – we loved hearing and watching you play during those growing up years. Hearing you play tonight made everything worth it. Really, it was no sacrifice."
My Mom. A quiet, faithful and consistent steward.
Mom never worked outside the home. She was not able to finish high school or attend college. She never had a career. Often, she was in Dad's shadow. But make no mistake: my Mom has had an impact for the Kingdom of God that is immeasurable.
She has touched and changed many lives by simply going about being a quiet, faithful and consistent steward of everything that has been entrusted to her. She demonstrated this through her 60-year marriage to my Dad, managing the financial resources Dad earned, the 27 years she had children living under her roof, and those eight years of driving me to my weekly piano lessons.
Mom, you embody everything this book represents. Thank you for living out and teaching us about biblical stewardship, sacrifice and thanksgiving. Thank you for teaching us to be grateful! You are the hero of our family!
We are pleased to offer the latest post in our series of excerpts from Joel Mikell's eBook, Crafting a Theology of Stewardship . . . and Why Your Church Needs One!, which lays out a framework for pastors and church leaders to develop a biblically based theology of stewardship and generosity. Joel's eBook is available through Amazon.