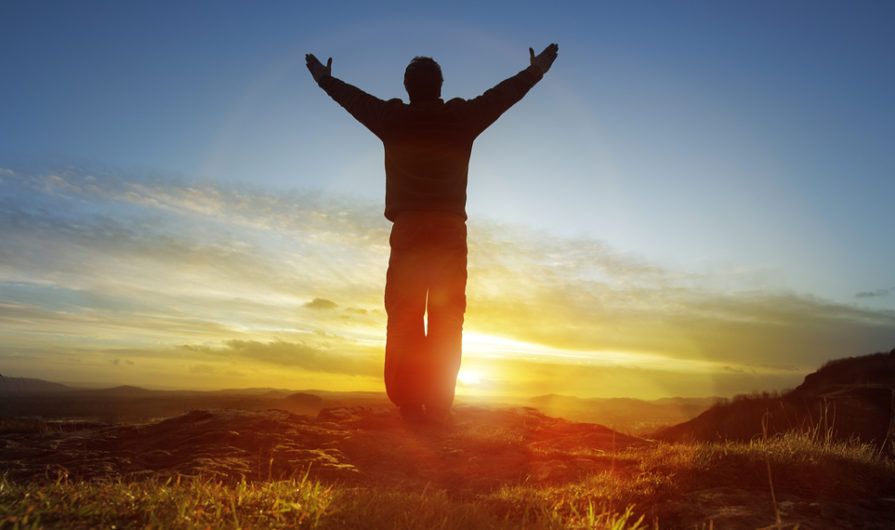 This week, we are pleased to offer the first of a series of adapted material and excerpts from Joel Mikell's eBook, Crafting a Theology of Stewardship . . . and Why Your Church Needs One!, which lays out a framework for pastors and church leaders to develop a biblically based theology of stewardship and generosity.
In today's post, Joel discusses the reasons he wrote the book and offers the first of seven perspectives designed to help begin conversations about stewardship.
I have been a serious student of stewardship for 17 years, and I still feel as if I have just scratched the surface of the topic. I am constantly gaining a deeper insight, a broader perspective and a greater understanding in the area of stewardship, giving, generosity and sacrifice. And just when I think I have it all figured out, neatly wrapped and packaged, God shows me something new and refreshing and I am reminded again that you never really exhaust the truth of Scripture.
One thing I have learned and do believe with all of my heart is that it is essential to base your philosophy of ministry on biblical teaching and not on the ever-changing winds of our culture and worldly influence. You need a solid theological foundation. In his book The Emerging Church, Dan Kimball says, "The only way to stay relevant is to anchor your ministry to unchanging truths and eternal purposes while being willing to continually adapt how you communicate those truths and purposes. . . . the world changes, but the Word doesn't."
More than ever, the church needs such a biblically based theology of stewardship and generosity to serve as a compass for charting the course and navigating the sometimes treacherous waters of economic change and uncertainty. Doug Turner writes in his book Revealed, "Stewardship may be the most pressing issue of our age. Are we defined by our possessions or are we defined by our relationship to God? Before we lose a generation to a consumption mentality, the chain needs to be broken."
The starting point is having in place a biblical theology of stewardship that serves as the filter and context for every decision in the local church related to money and finances.
For most of us, our finances have more control over how we live and do life than any other single influence. Likewise, in the local church, financial resources have more control and influence over ministry decisions than any other single factor. Regardless of what anyone says, conversations about stewardship are almost always about money. However, those conversations cannot be just about the money. They must be about our beliefs, our convictions, our passions, our commitments and, ultimately, God's great faithfulness.
With that said, I offer the first of seven perspectives upon which church leaders can craft a biblical theology of stewardship that can serve as a platform for growing a culture of giving and generosity.
Perspective #1: Stewardship is spiritual before it is financial. Stewardship is about our faith before it is about our finances.
Scripture teaches us that everything we are, everything we have, is a blessing and a gift from a loving and benevolent God. God loves his children and delights in demonstrating that love through generous, sacrificial giving. John 3:16 best illustrates that truth:
"For God so loved the world that he gave his one and only Son, that whoever believes in him shall not perish but have eternal life."
God's first gift, His beloved Son, His only Son, makes possible a second gift – eternal life.
God demonstrated the correct order – God loved/God gave. This is the order with the creator, and so it should be with us.
That truth is also underscored in the following biblical passages:
"Remember the Lord your God, for it is He who gives you the ability to produce wealth." (Deuteronomy 8:18)
"O Lord our God, as for all this abundance that we have provided for building you a temple for your Holy Name, it comes from your hand, and all of it belongs to you." (1 Chronicles 29:16)
"The earth is the Lord's and everything in it!" (Psalm 24:1)
"The silver is mine and the gold is mine, declares the Lord Almighty." (Haggai 2:8)
"You are not your own; you were bought with a price." (1 Corinthians 6:19-20)
God has entrusted his blessings and gifts to us, but we must be reminded often that we do not own them. God still owns it all! We are caretakers, managers, guardians, stewards of the things of God. Our blessings are a sacred trust. And if we truly believe this, then every decision around our finances should call us to bring God into the conversation before decisions are made.
In the book The Treasure Principle, Randy Alcorn reminds us that "there is a fundamental connection between our spiritual lives and how we think about and handle money. God sees our faith and our finances as inseparable."
Stewardship is also spiritual before it is financial because it is an intimate act of worship. In the same manner that our songs of praise and adoration and our prayers of gratitude and thanksgiving offered to God are expressions of worship, so it is with our resources when surrendered back to the One who gave them to us in the first place.
When letting go of the tangible stuff we cling to so tightly, an element of faith and trust comes into play that is not always required when engaged in other acts of worship. We can sing and pray, read Scripture and listen to the sermon without great involvement or sacrifice on our part.
However, when it comes to giving back to God our tithes and offerings, it is as if a part of us goes with them. It is the difference between the chicken and the pig when it comes to a breakfast of bacon and eggs! The chicken is simply involved – the pig, however, is invested. A theology of stewardship is about spiritual investment before it is about financial transactions.
Questions to think about and discuss:
Why is it so uncomfortable to talk about money in church?
Do you believe that a person's faith and his or her finances are inextricably connected? Why or why not?
Joel's eBook is available through Amazon. Next up: Perspective #2: Stewardship is not an end – it is a means to an end. People and ministry are the end.