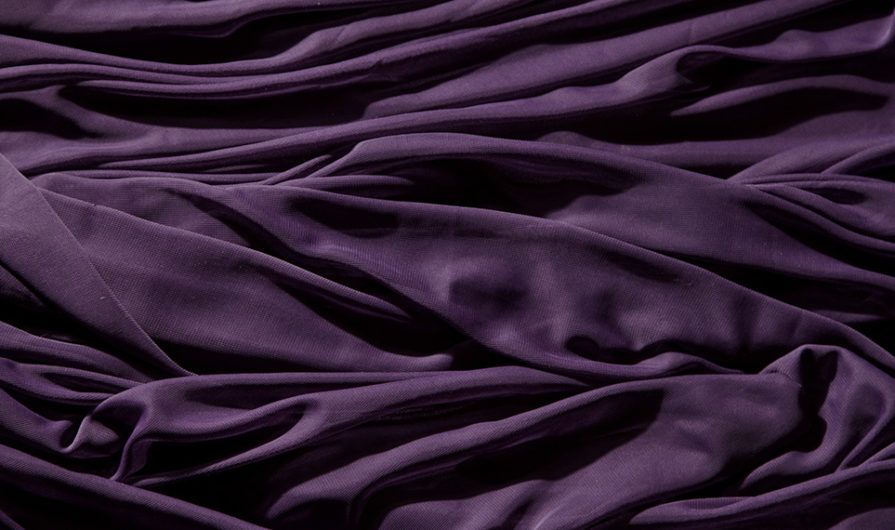 The qualities of being kind and generous can be taken for granted if we are not cautious. Many people replace the necessary roles of stewardship, fundraising and financial management with the term "generosity" as a catch-all phrase to encompass every aspect of dealing with resources in a faith-based context. When we overuse words and terms, however, the special nature and quality of the word can be lost.
I started an article series about the pathway to generosity following a spring conference where I was asked to talk about how we tend to that path of generosity. Excitement revisits me every time I think about the required effort, intentional actions, and urgency that is inherent in tending to generosity. If we want to have more generous congregations and members, our orientation toward generous must change.
The pathway of generosity is not a mechanism for getting something from someone, as in prompting more donations or securing more contributions to your mission or vision. Although that can happen, it is actually not the pursuit of generosity. That pursuit is one that asks, "how might I operate in extreme kindness, with an unselfish attitude or posture, to bless someone else's life because of God's abundant love and provision for me?"
In the previous article, I shared the importance of:
1. Spiritual practice
2. Radical hospitality
3. Re-thinking generosity
4. Casting a compelling case
5. Learning your giving story
Each of those practices remains significant for creating a pathway to generosity. The Biblical text Acts 16:11-5 captures the other practices in an often-overlooked story of Lydia of Thyatira. If you are interested in creating a pathway toward generosity, you'll find the principles of listening, lifelong connection, personal touch and communicating the mission illuminated with precision here.
Lydia of Thyatira is a powerful example of the essential practices of generosity.
Listening is an active art form and should reign as the most significant part of your engagement with others. In the Book of Acts, Paul was listening to God when he traveled to Macedonia, and Lydia was at the river's edge praying with other women, in a posture of receiving, when Paul's message was delivered.
In the Lukan narrative, Lydia doesn't speak for herself, but what we learn about her story from listening and observing is powerful. Generous people and generous congregations listen to those who are around them and pay careful attention to both what is said and what is unsaid. We should do no less in our engagement with our supporters and stakeholders.
Lydia was the first European convert to Christ. Her story does not end with her receiving the Good News of Christ and Baptism, even though she encouraged her entire household to follow her actions. What we see in the Book of Acts is a model of lifelong connectivity. Her response to Baptism was an invitation to Paul and Silas to come to her home. She was a woman of means, a seller of purple cloth, yet she did not just lead a transactional or business life. Lydia recognized the demands of travelers on a journey and saw the needs of people in ministry. She helped to craft a legacy for the early church, Philippi, and her home of Thyatira.
The lesson we gain says that relationship and community matter. Generosity is not best experienced in one act or one exchange, but in life-long learning, leading, and loving one another.
Paul shows us the power of trusting in a vision.
If we examine the Book of Acts, we see the humanity of Paul. He was responsive to a vision that was given directly to him, illuminating a need in Macedonia. Although ministry doors had been closed and his journey took him to places he had not anticipated, we see the illumination of personal touch time and time again. The interaction with the vision was personal, the engagement with Lydia was personal, the opening of one's home is indeed, personal. If we are to be generous, we must not only be in relationship, but we must also engage with people in direct, specific and tailored ways.
After Paul had seen the vision, we got ready at once to leave for Macedonia, concluding that God had called us to preach the gospel to them. - Acts 16:15
Paul responded to vision. Lydia listened and responded generously. Think about your philanthropy and giving habits – you will undoubtedly encounter vision.
What is your big dream for the world? What are the activities, goals, processes, and initiatives that will get you there? We are often quick to believe that people of faith should give more, do more, serve more, and provide more to the congregations and institutions with which they affiliate. But we can be guilty of using religious words and catch phrases that have lost meaning and failed to capture the heart and energy of those we solicit for support.
If we seek generosity, we can only do so by being generous. Cast your big mission and vision in layered and intentional ways that invite connection and support.
Keeping Sight of a Life Bigger than Ourselves
If we are not careful, we can lose sight of the Lydia's of the world. While there are countless Biblical stories about giving, money and wealth; Lydia challenges us to reflect on our role of being prepared for the moment, seeking something bigger than ourselves, and being willing to invite others to experience what we have experienced. Verse 15 illuminates, "She was a worshiper of God. The Lord opened her heart to respond to Paul's message."
Even when the Lord is at work in our ministry and people of faith are actively seeking God, a powerful message about a powerful mission is still required. Generosity requires mission.
Are you eager to tend to the path of generosity? Let us be in a posture of listening, be committed for lifelong connection, honor people with a personalized touch and share the mission and message of powerful ministries, so that we can continually invest in the lives of one another.
Listen
Members, donors, and program alumni should have opportunities not just to give to our institutions but also to talk about what motivates them to be generous — their experiences, their motivations for generosity, their hopes for the future. Leadership, administrative staff, and development professions are called to listen and internalize those stories of impact.
Build Lifelong Connections
Every guest, visitor, member, or new student in a seminary context, is a future supporter. Engaging with individuals for the long-term is essential. Cultivate those in your community to be lifelong conversation partners, and for those who share values, lifelong ambassadors. Generosity of spirit breeds individuals who will continue to learn and grow, and ultimately invest, as they find new avenues of expressing their beliefs in the church and the world.
Keep a Personal Touch
Make it easy for people to give in ways that make sense for them as individuals. Supporters give when they have a relationship with the congregation, program, school or the cause, and its leadership. Online and direct mail appeals, depending on the audience, have to be personal and effective on multiple platforms. Electronic giving is a wonderful tool – but is not the motivator for giving.
Communicate the Mission
A culture of generosity means that the congregation, institution or seminary is fulfilling its mission while communicating about that mission to all stakeholders. Well-informed donors are more likely to give again. And whether or not they give, visitors, givers, members and alumni alike need to be reminded of the lasting impact of the ministries we serve.
Our calling is found in God's vision. Our mission is both to cast to a broad audience and to fulfill in partnership with one another. Look to examples like Lydia and Paul to remember not only why generosity is impactful for givers and receivers. Remember that laying the path to generosity can be as simple as listening and observing, and that it's important to take innovative opportunities to make a transformative difference in this world.
How is your church paying a path to generosity?