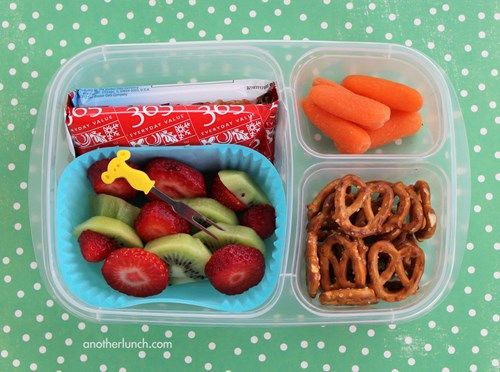 Approximately half of the K-12 school students in America pack their lunch. Eating cafeteria lunch at school is an experience they should have, and one that they will remember forever.
What can you do to make sure their mind and body get fed at school? It is time to get creative and get psyched about the school lunch program. Let's take a closer look at the great tips on how to increase school lunch participation amongst your students.
How To Increase School Lunch Participation
Building the school lunch program up will take a conjoined effort on behalf of the cafeteria workers, school faculty, parents and students. Think like a student if you want to catch their attention when they are hungry and think like a parent when you are trying to get them to sign up for your program.
1) Send Out Report Cards
If you really want honest feedback about how the cafeteria is doing, ask the students. They have no filter and will tell you the truth about the food that is being served. Use the reports to promote future menus.
Use your social media outlets to create posts that brag, "students love the variety of the lunch program menu," or " Bobby R. says the Taco Tuesdays are his favorite part of the week."
2) Expediting Service
Approaching the lunch line with a sense of urgency is important for getting the students served in a timely fashion so that they have enough time to eat before going back to class.
To help speed up the lunch line and improve lunch safety, we created a guide with nine tips to help you get started.
Another key tool for expediting service is a POS (point of sale) system, which is a computer system that keeps track of student information such as name, dietary restrictions, allergies and monetary balance of their lunch program account.
The POS can also be beneficial for schools that have the pre-order option and for keeping a record of how many of each meal has been served, as well as tracking how many are left to serve (just like a restaurant). This system can be operated by the students as a touch screen or manned by the cafeteria staff.
Moving the students through the lunch line quickly will prove that the cafeteria can be efficient, allowing more to participate in the program instead of bringing their own food.
Because so many schools are looking to speed up their school lunch lines, many have sought the use of biometrics to hasten check out. This tool, which involves scanning a finger print, offers the fastest way for staff to check out student lunches.
3) Send Home Surveys
By reaching out to parents with a survey, schools can ask questions surrounding their thoughts of the school lunch program, such as how it can be improved and if they would consider signing their child up for it. This can be a digital survey that is emailed out, a printed version that is sent home with the students and brought back or it can be mailed through the USPS both ways.
4) Get All of the Details
When parents send in their children's permission slip for school lunch, give them space to fill in any allergies, dietary restrictions and food likes/dislikes. This is a good way to gather information when menu planning.
You will also want to gather financial information. This can also make it easier for parents to sign their students up for free or reduced-fee lunch.
5) Tell the Teachers and Staff
Teachers and staff want their students to succeed, and if students can't afford lunch, hunger will get in the way of student success. Arm your teachers and staff with the free and reduced lunch program information parents need to get signed up.
Try creating a guide or offering a collection of online resources such as...
Any state or local programs students can join.
6) Spreading the Word
School newsletters and weekly emails that are sent home to parents are a good place to mention the importance of the students participating in the school lunch program. If students stop participating in the program, it could be in danger of dying out. Last, and perhaps most importantly of all, the more students participate, the easier it is to drive down costs due to economies of scale. A robust school lunch program with plenty of participation makes it easier for schools to provide quality lunches at a lower price.
7) Spark Interest
Create bulletin boards around the school. Perhaps even get the students involved in making them.
Use the bulletin boards to talk about health facts, new menu items, menu themes and other cool aspects of school lunch. You know the school lunch program is great. Now communicate that to the students.
8) Lunch with Their Parents
Think outside of the box. How about inviting parents to join their children for a free lunch in the cafeteria when they sign up for the school lunch program? This gives a unique incentive to sign up, and a chance for parents to taste the cafeteria food and live like their kids for an afternoon.
9) Give Cafeteria Tours During Open House
While parents are attending open house and meeting with their children's teachers, they could be given a tour of the rest of the school including the cafeteria. If you are trying to boost student sign-ups for lunches, connecting the dots for the parents will be helpful.
10) Introduce the Cafeteria Staff
Give the cafeteria staff the respect they deserve, but so often do not receive. Introduce them in the school newsletter or on the school's website as you would do for the teachers and principal. Post a picture and a brief bio on them to help students and parents get better acquainted.
11) Encourage the Importance of Nutritious Eating
Students often do not get adequate amounts of sleep. Whether they are staying up too late, getting up too early, or their growing bodies simply require more rest than they can get. The next best thing for them would be to encourage them to eat a decent meal so that they can fuel up and learn a lot.
12) Boosting Breakfast
Though the goal is to get more students signed up for the lunch program, boosting breakfast can be a key element in doing so. The most important meal of the day is breakfast, especially for students. Having more students ordering breakfast in the cafeteria will inevitably get them to sign up for the lunch program too.
The cafeteria already has the equipment and facility to prepare food, so it shouldn't require any additional purchasing besides the food. Expanding the menu can be done as a trial run for a few months before the school commits to it. Chances are that it will catch on quickly.
13) Making Monthly Menus
Meal planning for a month in advance is not a new concept. This works well for several reasons. The cafeteria can order supplies in advance, prepare different elements of the meal ahead of time and stay on budget without last-minute spending.
Students enjoy knowing what they'll have for lunch. Even the parents can appreciate a planned menu because that way they can plan their own menus at home without conflicts. They also can get the insights into their child's nutrition that they are looking for.
14) Pre-Order Options
Students will love being able to pick their lunch (or breakfast) before the bell rings. When their meal is waiting for them, it is one less thing they have to think about during the school day.
Having the students pre-order will help keep the lunch line moving swiftly. The cafeteria workers will appreciate this because they will know exactly how many of each meal they need to prepare without having a ton of leftovers. This keeps down costs, allowing you to improve the quality of the food you serve.
15) Offering Allergen-Free Meals
As food allergies become more common, facilities serving meals should be aware and cautious. The facility may even go as far as to restrict things like peanuts from being served or used in any meals as they are one of the most common food allergies. When students know your cafeteria is a safe space for them, their parents are more likely to sign them up for the lunch program.
16) Cater to Dietary Restrictions
Dietary restrictions do not always mean that a person is allergic to a food.
Diabetic children need low carb/sugar-free options. Gluten intolerant students need gluten-free options. Vegetarian and vegan kids need their meat-free options too.
17) Honoring Religious Beliefs
Dietary restrictions because of religious beliefs are in a category all of their own. Kosher meats and meals should be available as well as Halal meals. When Lent comes around, Fridays should have meat-free options to reflect that.
Menus should list what these student's options are so that they (as well as parents) know without having to ask or question the food. Cafeteria staff should be educated on what the differences are, and what is considered to be appropriate for each religion observed by students participating in the lunch program.
18) Organic Options
Students may or may not make organic food choices on their own without the coaxing of their parents. Offering organic produce is a great way to encourage them to choose chemical-free food and their parents will appreciate seeing it on the menu.
19) Respect Food Choices
Bullying comes in all types of ways and is especially common among students. Enforce that the students respect their fellow student's food choices. "Mind your own tray" is the slogan of the day.
20) Listing Ingredients and Nutritional Information
Posting the ingredients of a meal and the nutritional information is a way to be completely transparent with the students and their parents. Some people don't mind turning a blind eye to the contents of their food, but more people are tuning into the truth of it.
21) Make the Cafeteria More Interesting
Allow students to be actively involved in the artwork that is on display in the cafeteria. Rotating decoration is easily switched out by using blackboards or whiteboards.
22) Keep It Clean
Believe it or not, holding the cafeteria to a very high standard as far as cleanliness goes will keep numbers up on the lunch program. Instruct workers to routinely wipe down the entire lunch line area, switch out dirty serving utensils and sweep the floors.
The cleaner should be sprayed onto the cloths, and not onto the counters/surfaces. This helps from over-spraying and contaminating food.
23) Give the Lunch Line a Green Makeover
Going green is an environmentally responsible decision. Help the environment. Switch to paper or biodegradable straws and compostable silverware instead of using plastic. Using a compostable silverware dispenser will prevent you from having to purchase individually wrapped items.
But, if you want to be easier on your budget, stray away from the single-use items. Purchase silverware and items that can be washed instead of thrown away or recycled.
24) Training Kitchen Staff
Delicious and nutritious meals start in the kitchen with the cafeteria staff. Proper training includes certification for food handlers. The certification program will cover health hazards, proper cooking temperatures, education on cleaning processes and strategies like FIFO.
While training the kitchen staff, take the time to school them on their allotted budget and prices of the items they are using. Encourage them to keep waste to a minimum which will keep costs down.
25) Menu Themes
Giving school lunch menus a theme makes them more interesting and appealing to students. Run contests for students to name menu items and even to draw menu art. Tie in the themes with events that are happening at the school to unite learning and lunch.
26) Take Them on a Trip Without Permission Slips
Take the student's taste buds on a trip around the world with stops in different countries for international cuisines. Next month you can keep it within the country's borders and make each state's most popular sandwich.
A menu like this is sure to keep the students entertained, and it even makes the cafeteria worker's jobs more interesting because they won't be serving the same old items all the time.
Students will also have the chance to learn about geography and other cultures.
27) BBQ & Picnic Day
Weather permitting, take the lunch line outdoors. Who doesn't love a good old fashioned cookout? Train the cafeteria staff to use the grills and use safety precautions including blocking off the grill area from the students.
Set up blankets for the students and serve picnic-friendly foods to go with the theme. Don't forget about meat-free options for those with dietary restrictions. Throw on some fruit kebabs for a grilled dessert.
28) Setting the Salad Bar High
Let the students surprise you with how interested in vegetables they can be. Give them a colorful assortment of vitamin-packed salad bar essentials as a daily lunch line staple, or throw it on the menu on designated days. Dressings can be flavors other than ranch; get their taste buds expanded beyond the typical kid-friendly offerings.
29) Get Social
Social media is the way to the youth's heart, and it can be the way to their stomach too. Make an Instagram page, a Facebook account, even a Snapchat that the students and their parents can follow.
Posting pictures of food is a great idea because we eat with our eyes first. If you can capture school lunch menu items with good angles and lighting, you will definitely be getting the "likes and shares" you need.
In addition to posting pictures of menu items, share random food facts, videos of food being made and polls on what students would like to see on the menu. Make it as interactive as you can.
30) Make Monday Something Special
Mondays are notorious for being tough, especially on students that live for the weekend. By the time Monday comes around, they are exhausted and dragging their feet as they walk into school. Why not give them something to perk up their moods and flip the switch on the typical doom and gloom Monday.
Make Monday's lunch menu something to look forward to. Maybe it could be a student choice. Have them vote what they would like to see on the menu and make it happen.
31) Local Business Ties
Serving food that is familiar to students is something that they can relate to on a totally different level. Provide pizza Fridays from a popular local pizzeria, or Tuesday tacos from the best local taqueria that the kids frequent with their families. Tying in the community is good for everyone- they may even give you a discount.
32) Showcase Local Goods
Showing off the local restaurants is great, but now for something a bit more organic. Is your town known for growing something delicious? Showcasing your local farmer's crops brings something really special to the table.
Give students a chance to try their town's pride and glory rather than something out of a can that came from who knows where. Take this idea to the next level by organizing a field trip to the farm where the produce came from, maybe they can even help pick some while they're there.
33) Seasonal Celebrations
Celebrations of a festive holiday, such as Valentine's Day or Christmas is a great way to spice up a school lunch menu. These holiday-inspired menu items can be taken from any holiday from any part of the world. Encourage your cafeteria staff to get into it and be creative.
34) Be Fun- Be Flexible
The way forward is to be flexible and not get stuck on serving the same old menu items. Progressive thinking is effective because we are all going through shifts and changes. We need a school lunch program that shifts with us and our needs.
Another bonus of being flexible and ever-changing is that as food costs fluctuate, you can move the menu around accordingly to stay on budget. Keep the tried and true student favorites as a steady option, or switch them out as a monthly surprise.
35) Simplify Payments
Gaining more participants in the program may mean that you have to simplify the method of school lunch payments. If your program charges for meals, there should be options for online payments or automatic payments when student balances are low.
Several companies offer online payment options, but you'll want to be sure you know what you're looking for before you choose. Get yourself up to speed, by downloading our free guide.