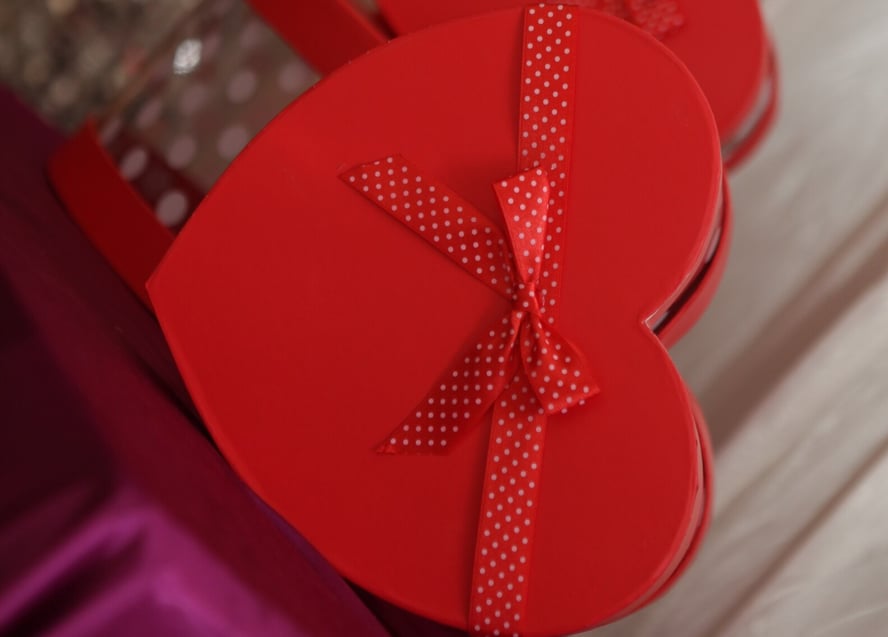 Looking for some fun Valentine's Day fundraising ideas for school? Even though the holiday presents plenty of opportunities for generating revenue, it can be hard to find the right activities to draw enough enthusiasm and are unique enough to get people interested. Without a rock-solid idea or ideas, it's hard to generate the revenue necessary to help fund key programs. But don't worry! We've come up with some fun Valentine's Day fundraisers for school that even the most difficult to please will be excited about.
Below are 16 Valentine's Day fundraisers for schools that we believe are both fun and will generate plenty of donations for your school.
School Fundraising Preparation
Before we begin with the list of ideas, we wanted to include an important note on preparation. Each one of the Valentine's Day fundraiser ideas will require plenty of planning and preparation to work. When planning school fundraising ideas, you have to consider a few things, such as:
Target audience.

Student, community health and safety.

Monetary goals.

Timing.
For example, preparations for Valentine's Day fundraising events should start at least a few months prior. Adequate planning ensures a smoother and less stressful event. It also gives you ample time to accommodate for changes, such as in-person or virtual events, weather and other unexpected interferences.

Valentine's Day Fundraising Ideas for School
Valentine's Day fundraisers for schools should focus on love and connections. In the spirit of Valentine's, your ideas should closely intertwine with the meaning of the holiday: acts of kindness!
So, before diving into our top 16 Valentine's Day fundraiser ideas, it helps to better understand the holiday. Valentine's is an annual holiday, occurring every February 14th. While Valentine's Day has been around for centuries, it became more well-known as a romantic holiday in the Middle Ages. Some Valentine's Day concepts that have become commonplace since then are:
Cupid.

Handwritten cards.

Flowers.

Chocolates or candies.
It is also a holiday emphasizing love and compassion toward family, friends and strangers. All these unique holiday attributes can help you start planning a fun Valentine's Day fundraiser.
1. Valentine's Day Chocolates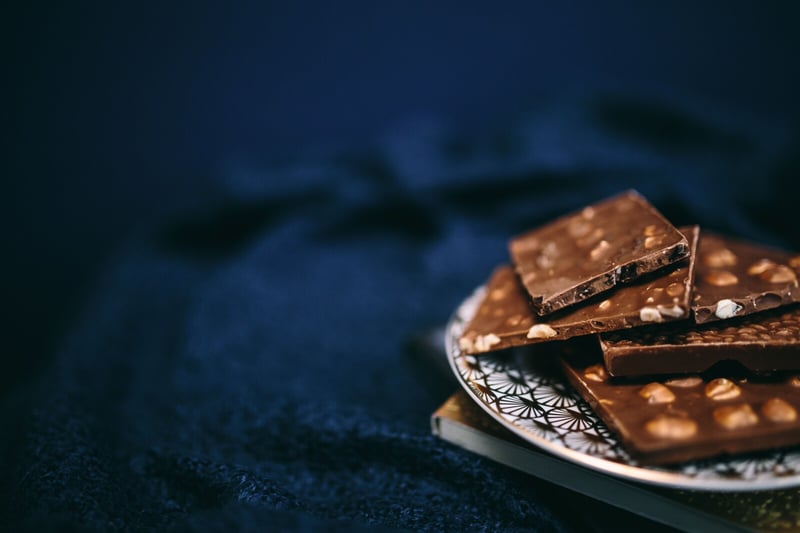 Chocolate is a great way to plan secondary and primary school Valentine's Day fundraising. It draws engagement from your students; plus, chocolate is a staple for many Valentine's Day traditions.
While chocolate traditions started around 200 years ago, they became highly popularized in the 1930s. Since then, it has continued as a tradition. Take it one step further this season and consider selling heart-shaped chocolates.
2. No Chocolate, No Worries
Although chocolate is a feature in most Valentine's Day fundraising ideas for schools, it doesn't have to be the basis for your fundraiser. Other candies can do the trick. Some fundraising ideas include purchasing suckers or pretzels and tying them together in a makeshift flower bundle.
Students, teachers or parents can purchase these candies and hand them out on Valentine's Day. It also provides a fun way for staff to get creative during Valentine's Day fundraising.
3. Candy Grams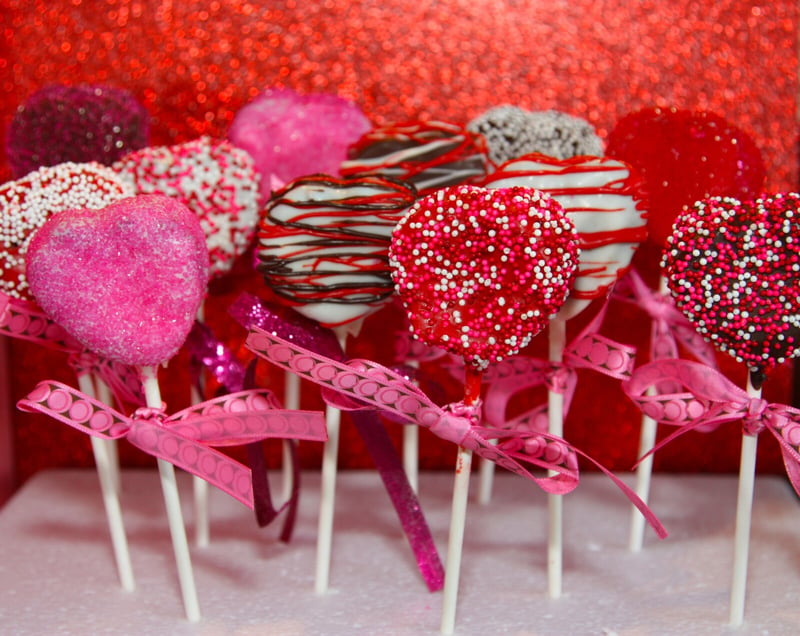 Take your chocolate and candy one step further with candy grams. Curate a custom-wrapped candy gift that students or others can hand out to their Valentine on the 14th.
Candy grams can be more engaging than simply selling chocolate or other sweets since they require action on the part of the purchaser. Plus, on Valentine's Day, you can watch students light up when they receive a candy gram from their secret admirer.
You can also offer two different options: candy grams and flowers. Have students purchase one of their choosing to have delivered to their Valentine. To ensure students don't feel excluded, candy grams should be advertised as a great way to celebrate friendship.
Otherwise known as Galentines, this holiday that celebrates friendship is often celebrated on the 13th. However, since it isn't an official holiday, you can rope it into your Valentine's Day celebrations and appeal to a larger crowd.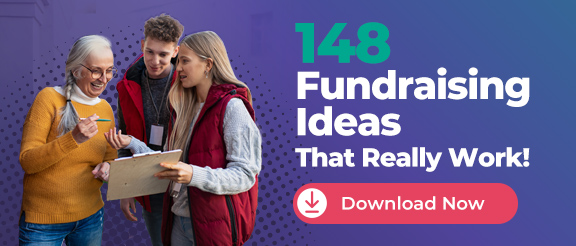 4. Valentine's Day Cards
One of the easiest and most popular ways you can start Valentine's Day fundraising is through cards. You can try this out in two different ways:
Selling pre-made card sets.

Using simple/blank card sets.
There are pros and cons to both. For example, pre-made card sets can be sold as is, or you can create a custom design, scan and print in bulk. Students can still write a Valentine's Day message, but it is sold as "ready to go."
Simple Valentine's Day cards might just have a heart-lined border or red and pink color designs. This idea is most successful with students who want more freedom to design their own cards. And if you want to get more creative, you can have students mail their cards to someone special, like an out-of-state family member or friend.
Approximately 14% of adults have never received a handwritten letter. Starting a new handwritten card tradition can help students foster relationships. Mailing cards might be more expensive, but you can tack on an additional charge to hit your fundraising goals and watch a new tradition take off!
5. School Valentine's Day Dances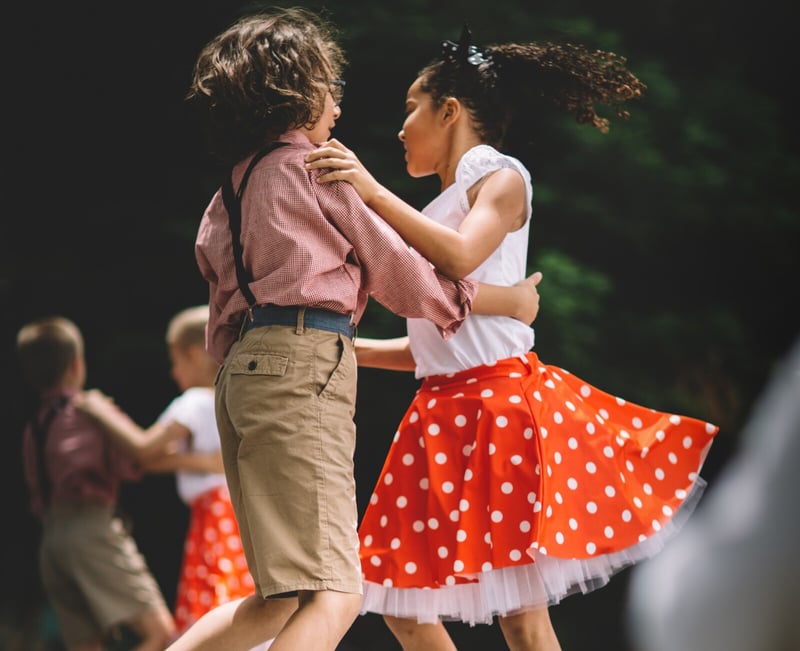 Dances are one of the most popular Valentine's Day fundraising ideas for schools. You might have heard (or participated) in several school dances focused on Valentine's day, such as Sadie Hawkins or sweetheart dances. If you work at the primary school level, don't worry. You can host a daddy-daughter dance or similar concept to be inclusive of everyone.
School dances can be an excellent way to raise money. Here are some ways you can fundraise a dance:
Ticket sales.

Sell flowers, candies or other gifts.

Set up a photo booth.
You can host the dance on Valentine's Day or the closest Friday to the 14th. For younger kids, try hosting the dance at convenient times for working parents and advertise in advance so adults can plan ahead.
Lastly, to save money, host the dance at your school and use teachers and volunteers to help curb some of the upfront costs. Use handmade posters and other on-site decorations to reduce your expenses.
One of the most convenient ways you can start selling tickets is through online event ticketing software, which helps you create online events, scan tickets and manage promotions.

6. Host a 5K Event
Get all the features you need with Vanco Events. Try it now!
One of the best Valentine's Day fundraising ideas for school projects is a 5k run. A 5k also happens to be the most popular road race.
Pre-pandemic numbers hovered closer to nine million registered participants for this type of event. While numbers dropped during the pandemic, it offers a great way to be outside to improve safety and minimize contact with other participants.
Hosting a 5k offers a plethora of advertising for Valentine's, including promoting heart health. Nothing speaks to Valentine's Day more than improving your physical heart health while promoting spending time with loved ones.
Here are ways you can fundraise money from a 5k:
Registration fees.

T-shirt purchases.

Heart healthy purchases (e.g., water bottles, healthy granola bars).
Have a table set up at your race's beginning and end points with various items, like pink or red t-shirts, custom-printed water bottles and more. If the weather is cooler, consider adding long-sleeve or sweatshirts. Use online ticketing for your 5k and other sporting events to streamline the process and make it easier for the whole family to purchase in advance!
7. Start Selling Flowers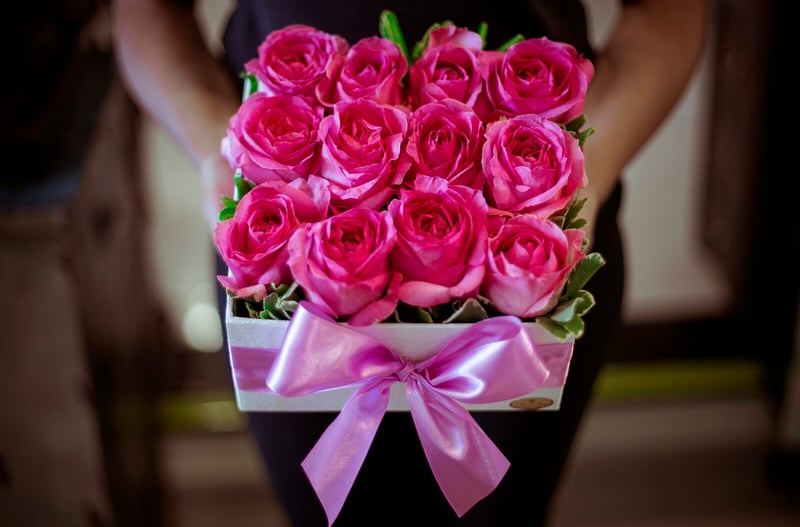 When planning a Valentine's Day fundraiser, you likely think of chocolates and roses. Flowers are a staple of this popular holiday. Roses are arguably the most popular flower you can start selling at your school.
Nearly 28% of adults purchase flowers for a loved one or partner on Valentine's Day. The tradition can easily carry into the grade school system, although it will likely work better for your pre-teen and teenage students.
Younger kids and primary school systems might do better with candy flowers or candy grams, which they can exchange with classmates. Instead of selling flowers in bundles, look at selling individual roses to save money.
You have a couple of options to preserve flowers and encourage hand-outs on Valentine's Day. You can set up various booths throughout your school with rose purchases. The downside is that students will need to bring money with them, and many might forget.
Instead, you can send announcements to students and parents through an online system. Online payment processing is designed for more than activity or class fees.
You can use this payment system for any fees, including fundraising, and it eliminates staff collecting money. Technology can also be customized to your needs.
You can have students show a QR or code verifying payment. Or, you can quickly scan online who has made a payment. Both processes save staff time.

8. Virtual Valentine's Day
If you want to practice social distancing or want to use technology this Valentine's Day, you can start a virtual tradition. You can do this in several ways, each requiring a purchase to post a Valentine's message.
The upsides of a virtual Valentine's Day is it reduces staff and other expenses required for setting up an event. If you are already hosting sporting or arts events, consider asking students or parents to tack on an additional $1 or $2 to post a virtual message.
Since they are already purchasing a ticket, it might make it easier to promote Valentine's Day fundraising. You can also post on social media sites about your virtual day.
After purchases, you will need to decide how you want to host your virtual day. For older students, the simplest way might be posting on your school's Instagram or Facebook. You can highlight messages or pictures that students and parents have sent in through a thoughtfully produced video.
Or, you can use short videos as an Instagram or Facebook story. This option might be more difficult for younger students. Instead, you might want to set aside a specific time during break period on Valentine's to have teachers show Valentine's videos in class.
9. Create Custom Shirts and

Merchandise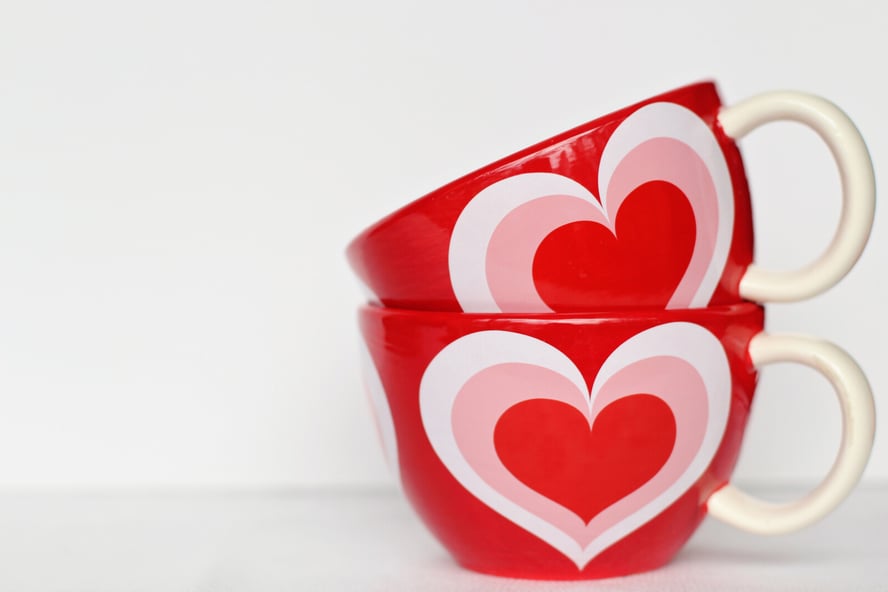 The main benefit of selling custom merchandise and spirit wear is you can start a couple of weeks in advance and carry the fundraiser for days instead of only hosting it on Valentine's Day. The downside is it can be more costly and difficult to execute.
First, you need a reliable supplier that can produce bulk orders at a cost-friendly price. You also need to meet with the supplier and review graphic design details and merchandise. All this takes time and money, including staff members skilled at graphic or t-shirt designs.
You could always hire it out, but it will save more money if you have art staff already involved in the process. Next, you will need someone that can help sell the shirts or merchandise. Consider including thoughtful touches celebrating the holiday and your school's mascot or logo.
You can team up with your sports or athletics department and have them wear the shirts on gameday. Having your athletics department wear some of your custom gear can be an excellent way to team up with athletic and Valentine's Day fundraising.
10. Valentine's Day Raffle Tickets
Purchasing raffle tickets is one of the best Valentine's Day fundraising ideas for schools. It can be as complex as winning a romantic date night that a student can take their Valentine on. This could be used with your high school students, and you can charge more per raffle ticket.
At the primary school level, you could have prizes such as heart-shaped stuffed animals, candies, coloring books or other thoughtful ideas. The point of a raffle is to engage students or parents and avoid high costs.
Host the raffle on Valentine's Day at lunchtime or during a break period. You can announce winners over the intercom or host the event in a gymnasium or auditorium for even more fun.
11. Baked Goods Sale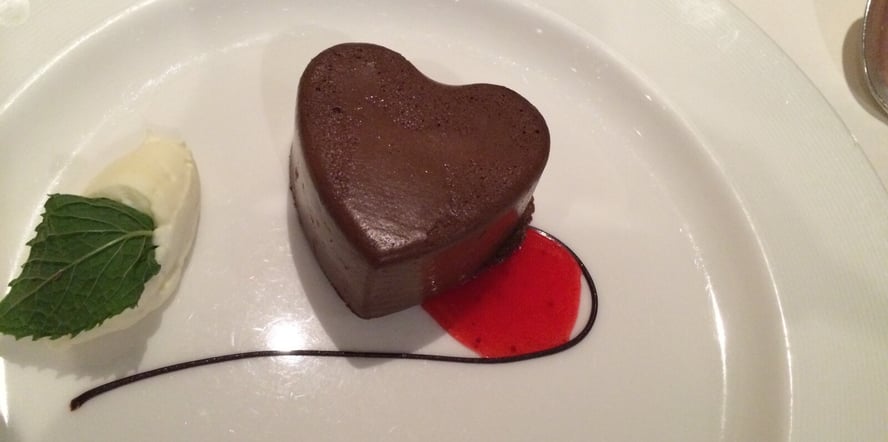 Did you know that approximately 52% of American adults eat more candy now than as kids? A baked goods sale doesn't have to cater to only students. In fact, consider hosting the baked goods sale during the week of Valentine's, including after school hours, during sporting events or at an art performance.
Baked goods can come from staff members or local businesses. Cupcakes are usually a big hit during Valentine's Day and are easily customized. You can ask for cupcakes with red or pink frosting and heart-shaped decor on the top.
Other baked goods ideas are:
Before purchasing baked goods, review your budget and price items accordingly. If teaming up with a local business, ask about their options for fun Valentine's Day sayings or shapes that can make the holiday more special.
12. Friendly Valentine's Day Competition
Valentine's day fundraising ideas for school projects or events don't have to include only your school. Partnering with another local school can spur competition on who can raise the most money. You should keep with the Valentine's theme and consider hosting it for a month or a couple of weeks, where students have an opportunity to join in on the fun.
Keep the monetary amounts between schools highly visible, either on your webpage or throughout the school. Ideally, you will host multiple events during the timeframe to boost revenue. These events could include...
Dances.

Athletic events.

Raffles.
This would be more time-intensive and costly upfront. However, you might draw better participation and money if you need a larger cash influx for upcoming projects or substantial technology upgrades.
13. Valentine's Day Luncheon
Over half of Americans celebrate Valentine's Day, and food-based fundraisers are always a hit. Why not combine the two with a luncheon?
Instead of traditional lunches, spend time crafting a special Valentine's Day meal with heart-shaped pizzas or other fun foods.
Invite parents and other local community members. If the weather holds, you can even host the lunch outside and provide more opportunities for students to mingle with community members. To save money, you can have your cafeteria staff members cook foods in the shape of hearts or cupid arrows while using reds and pinks for decorations.
14. Athletic Events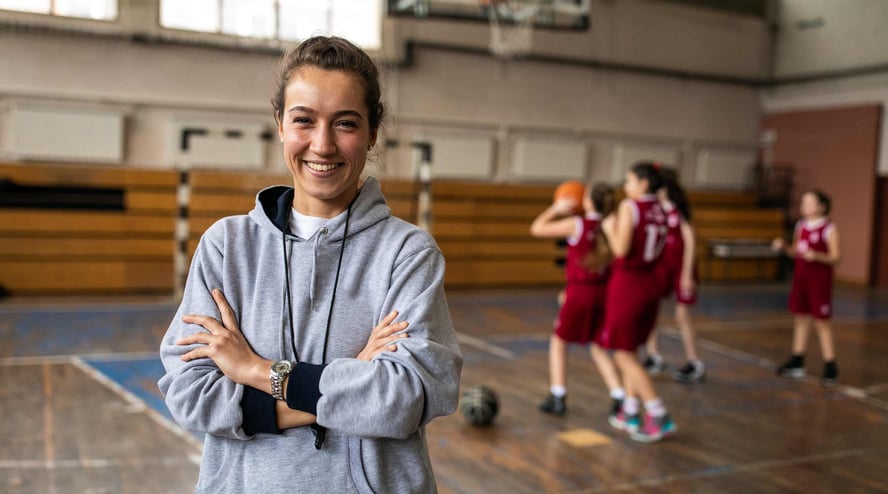 Many professional sports organizations will fundraise for non-profit or hospital organizations during Breast Cancer Awareness month in October. They do this by wearing pink and hosting special events. It places more awareness on individuals fighting Breast Cancer and helps raise money for research.
The same concept can be applied to Valentine's Day fundraisers for schools. First, you will want to team up with your local sports team. During February, that might be basketball or football.
Next, get parents, staff and community members involved. Advertise a combined athletic event ahead of time, where students face off against staff members and adults. It can be a great way for kids to have fun interacting with adults, and it helps involve the community.
Lastly, hold the event on Valentine's Day or the next closest day if it falls on a weekend. Ideally, the event should be after school so that parents and other adults can attend.
Deck out each team in Valentine's Day colors, including red, white or pink. Charge for tickets to the event and sell Valentine's merchandise during them.
Football and basketball are the second and third most popular high school sports. To make football safer for the community and staff members, switch it to flag football and review the safety rules with everyone beforehand.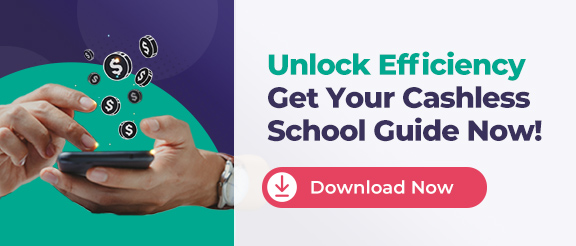 15. Valentine's Day Photo Booth
Photo booths are ideal during dances, but they are also a great option when celebrating holidays. On Valentine's, rent a photo booth and set it in front of your school or in other areas of heavy foot traffic. Charge $1 to $2 per photo shoot (or more, depending on how many people can fit in the booth).
If you are looking for ideas for primary school Valentine's Day, you may find better luck asking parents for payments beforehand. You can spend time in weekly or monthly newsletters highlighting the event and posting online pre-payments.
To make the photo booth more fun for students, you will want holiday-sponsored accessories. You could visit local party shops and purchase items such as:
Heart-shaped bow and arrow.

Heart-shaped glasses.

Pink and red hats and scarfs.

Heart necklaces.

And more.
This is a great way to get creative and find affordable accessories that students will love dressing up with. When students receive a copy of their photos, you should print duplicates and post the pictures on a wall at school. Posting pictures helps advertise your event for future participation and showcases its success.
Other than the upfront photo booth rental costs, it is a relatively inexpensive and unique way to make money. Some local companies may offer discounts for school events, or you could use the rental during the day and during a Valentine-themed dance later in the evening to save money.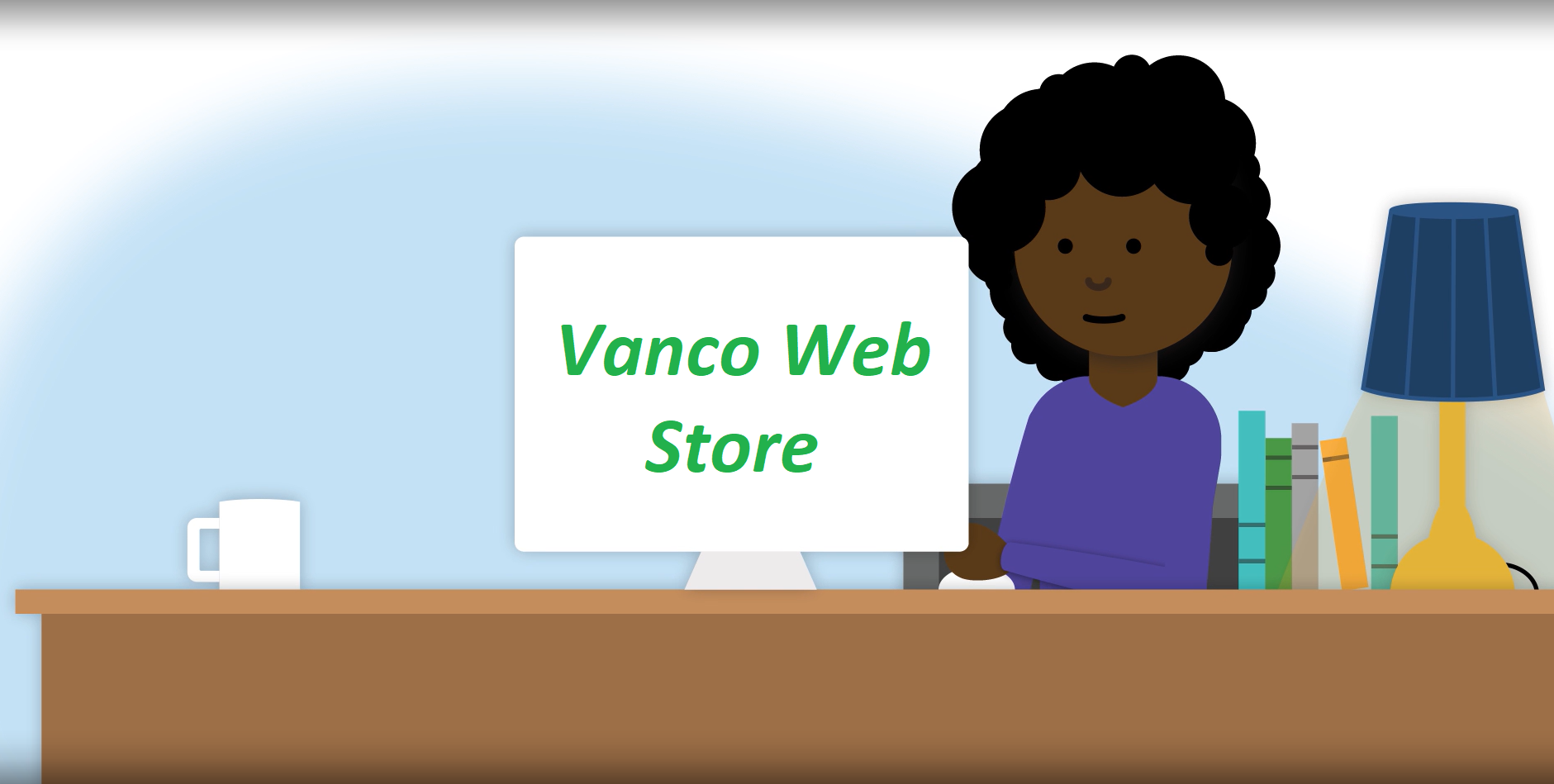 We offered a good variety of Valentine's Day fundraising ideas for schools that really do work. Any of them will help you meet your goals, but there's one idea that can help maximize the success of any fundraiser. That idea is creating an online school store.
Because your budget is tight, there likely isn't much room for staffing fundraising efforts. For this reason, districts need to rely on parents, students and the kindness of other volunteers. These people have other commitments, which is why it can be hard to gather a team to help your fundraisers take off.
An online school store helps simplify fundraisers by bringing sales online. Through an online school store, you save your staff time on administration and make it easier to collect sales around the clock.
Discover how you can use fundraising software for schools to simplify payments for registrations, athletic events, fundraisers, food and childcare. It is a one-size-fits-all process that will make it easier the next time you plan a Valentine's day fundraiser for school.