There are plenty of prom fundraiser ideas schools can use to raise money for an amazing event. It's easy to find at least a hundred concepts tried by other schools. Although any of the prom fundraising ideas used by schools will boost revenue, they aren't equal.
Many will fall short of your school's goals. The key to fundraising success is to choose the most tried-and-true ideas schools have used to generate revenue. To save you some time brainstorming your school fundraiser, we came up with a list of the top 10 fundraising ideas for prom. Not every one of these ideas will work for your school, as your institution is unique. However, you should be able to find a few that will help you meet your goals.
1. Offer a Prom Concession Stand
Another easy prom fundraising idea is to tap into everyone's desire for good snacks. Food is always a winning attraction when you're trying to make money. And with a concession stand, you can keep startup costs low and raise a lot of money over several days or even months.
Start small with bottled water, candy bars, or granola bars. If you have access to a popcorn machine, sell small bags of it. Try to choose one featured item, like a rotating style of brownie, that will keep people coming back.
As another strategy, you could coordinate with the school's cafeteria staff. Designate a stand where students on the prom committee can sell snacks during school lunch periods. You'll gain easy access to students who might want a different bag of chips or a unique treat that they can't get in the usual checkout line.
To broaden the scope of potential buyers, set up a stand at an athletic event. Anything from track meets to baseball games can be the perfect backdrop for concessions. Parents watching their kids will stop by for a snack, especially if they know the money is going toward an school event in the district.

2. Go with a Bake Sale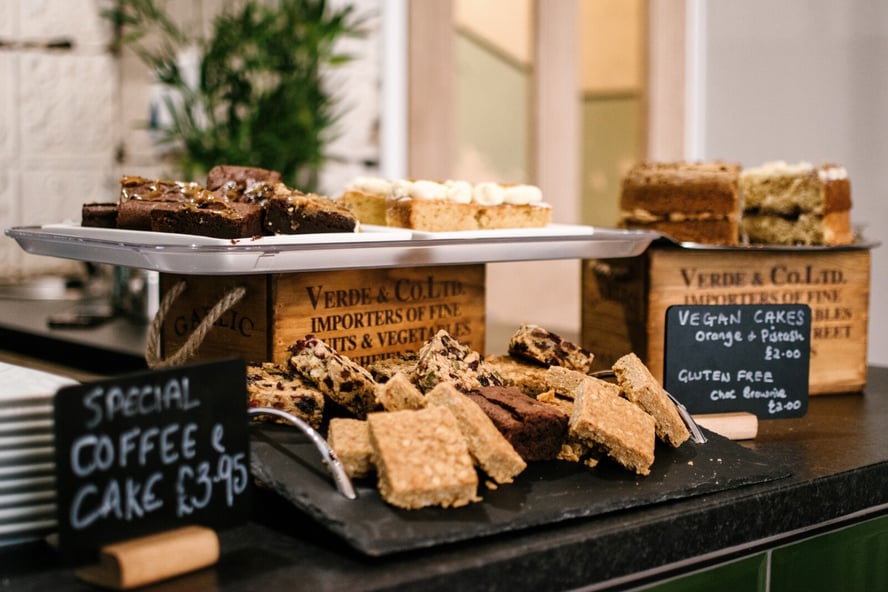 Nothing generates good thoughts — and goodwill — quite like a bake sale. If you're looking for prom fundraiser ideas, a classic bake sale is an easy option.
You can enlist members of your prom committee as well as other volunteer bakers. You might even be able to convince teachers and other staff members to break out their favorite recipes for a good cause.
You'll need to be organized to make a bake sale work effectively. After all, bake sale goodies need to be fresh at the moment of sale. Make a master list of sellers and determine prices for different types of baked goods.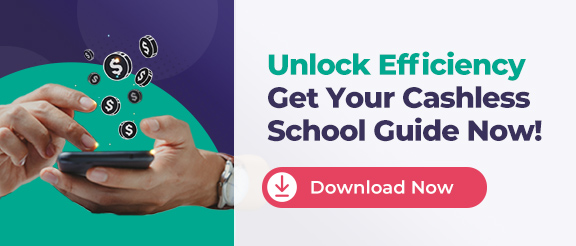 Determine a date for the sale and try to hold it in a setting where students and community members can take advantage. For example, you could host it outdoors at a popular park or inside a community center. Use flyers and social media ads to get the word out, too.
You could hold a sale that focuses on reliable favorites, like chocolate chip cookies and brownies. Your sale will be guaranteed universal appeal and pricing cookies will be easier.
Or, to make more of a splash, consider letting each baker bring a unique recipe to the sale. Buyers will love trying anything from snickerdoodles to gooey cinnamon rolls. And your fundraiser bakers will love knowing that their efforts in the kitchen can support a memorable prom experience!
3. Sell Custom School Apparel

Selling school apparel is a fun way to boost school spirit while raising funds for your event. And if you have appealing designs, this can be one of the more profitable prom fundraiser ideas out there. Ask a talented art student or designer to come up with a few options before the prom committee votes.
Work with a local screen-printing company to get a discount on bulk production so you'll be able to keep most of the profits from sales. Consider designing a class-specific shirt that could appeal to seniors, for instance. If you have a class of roughly 300 seniors and you sell each shirt for $15, you could easily crest $1,000 if just a small percentage of students buys them.
Also include some designs that have broader appeal to the entire school or even the district. Set up a stand in the cafeteria or at your next baseball game or assembly and start selling!
4. Throw a Themed Concert Fundraiser
For another collaborative approach to fundraising, throw a themed fundraiser featuring creative talent at your school. While a formal gala might be too close in style to a high school prom, a themed fundraiser can distinguish itself as something different.
Consider hosting one early in the calendar year when students and community members might want a break from the winter doldrums. In other words, avoid timing it too close to your prom. And make it easy to pay online for tickets and donate additional money.
You can set up your gym for a dinner theater–style event where guests can sit and enjoy nibbles while different acts perform. Recruit a local improv group or a lineup of smaller musical ensembles. Print programs and get one of your most engaging students to serve as the emcee.
Take good photos of the event, too. Once it's over, you can post those photos online with a link to an online donation platform. You might just get some late donations to help fund your prom.
5. Turn to a Raffle
When it comes to prom fundraising ideas, a raffle is a reliable choice. With this approach, you'll sell raffle tickets, and the winning ticket will win a prize. To encourage more participation, it's better to offer several prizes of different monetary values.
Make sure people know what the prizes are. You'll need to approach local merchants about prize donations. And you may need to credit them somehow in your marketing efforts.
Perhaps you can offer a few big-ticket items, like a free set of Bluetooth speakers or tickets to good seats at a nearby professional baseball game. Items like these, or a $100 coupon to a local clothing store, will entice people to spend $2 on a raffle ticket.

Offer a second tier of cheaper prizes, too. These can include items like a new bike helmet, water bottle, or throw blanket. Cheaper donations will be easier to obtain and help keep people interested.
A raffle can become a high-profit fundraiser if you extend your reach beyond the school. Set up shop selling tickets at a local supermarket or spring festival. Then make sure people know where to check to find out if they've won a prize!
6. Use an Online Auction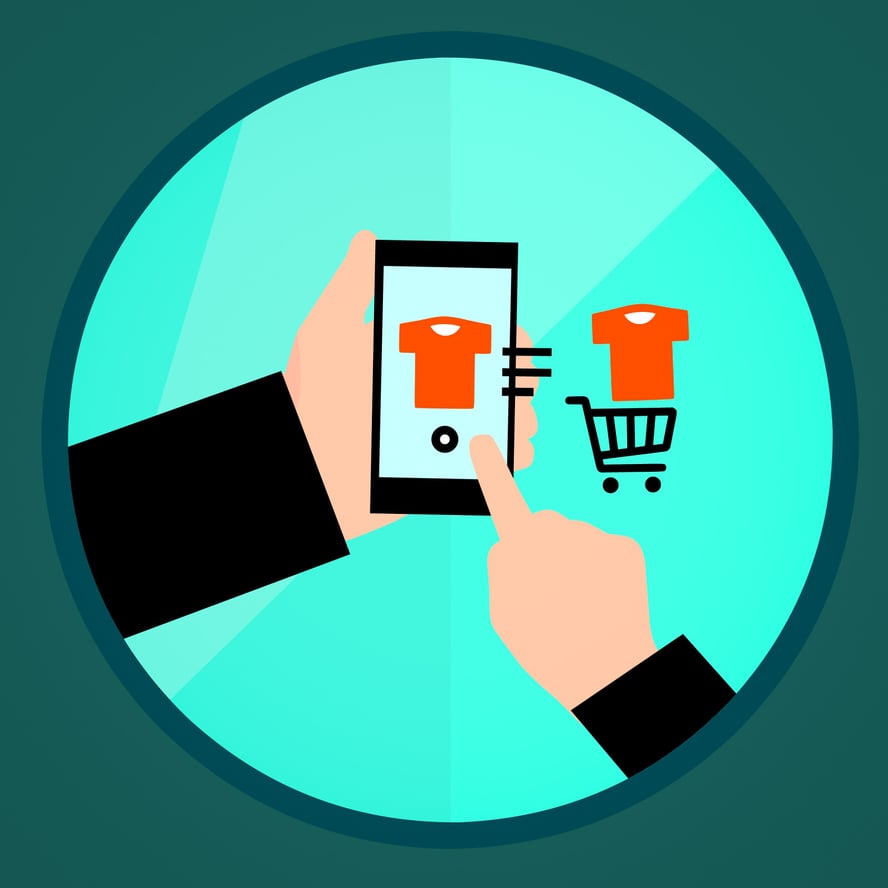 An online auction is another effective prom fundraiser idea. Best of all, you won't have to worry about reserving a space or coordinating entertainment because everything will be online. You will, however, need to commit time to find willing volunteers.
Talk with local merchants about securing free meals and free merchandise. A new local restaurant might be eager to gain visibility, for instance. They could offer a free three-course dinner for a couple as one of the auction choices.
You might have a school employee willing to offer their cabin for a free weekend at the lake. Or a popular teacher might be willing to put a homework pass up for dibs. In this scenario, you'll be able to attract student bidders who will be eager to get a free pass on their next assignment!
An online auction requires you have enough items to populate an online template. You'll need to establish starting bids and determine the time frame for the auction, as well. And once it's up and running, you'll need to make payments easy and secure to encourage bidding.
7. Work with a Local Restaurant for a Commission Night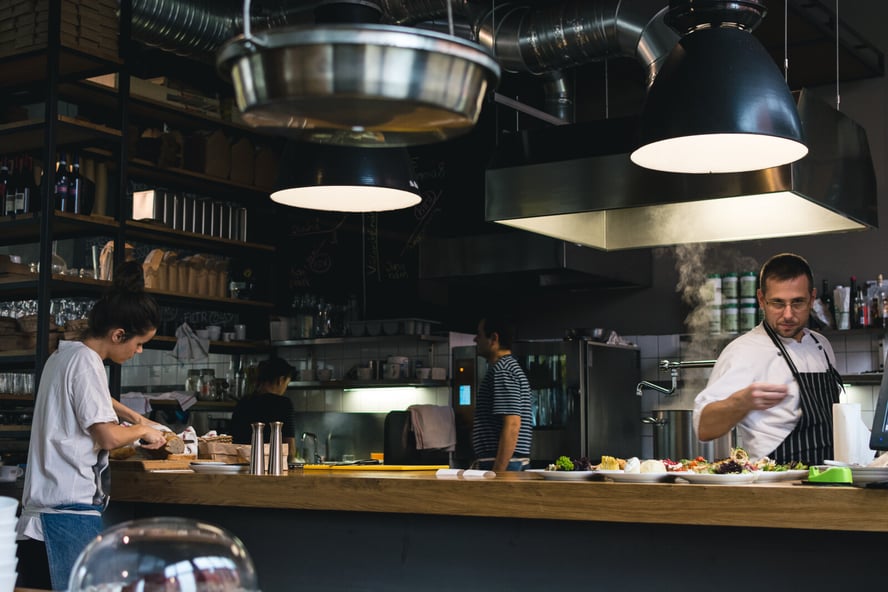 Working with businesses in the community is a great way to benefit both the business and your fundraiser. You may have an established pizzeria down the street that would love to collaborate. But don't overlook newer restaurants as potential partners — they might be more willing to give you a bigger share of the profits.
With a commission night, your prom committee will take home a certain percentage of the profits. For example, a local establishment might let you take home 20% of all profits during a 2-hour window of service.
They might even let some of your committee members serve as waitstaff and keep the tips. Alternatively, you can pass around a tip jar for more freewill donations from diners.
To make this work, you'll need to commit to robust marketing so people know to plan their night out on your commission night. You also should avoid scheduling one on a night where there's competition, such as a concert or play. In the end, your local restaurant will gain a boost from serving the community and you'll gain a boost in funding for prom activities.
8. Get Your Principal Involved in Prom Fundraising Ideas
If you're looking for a way to generate interest in your fundraiser, reach out to your principal. They'll elevate the profile of your efforts and help generate interest by being an active participant.
You can set up a fundraiser where you'll seek donations that reach a certain benchmark. For instance, maybe you need $500 to secure a band and get a few more decorations. If enough people make online payments to help you meet that goal, your principal can agree to be slimed by the senior class.
As another option, get your principal to agree to kiss a pig or frog. Or make a principal with a distinctive beard agree to shave it.
Ultimately, you'll want to choose an event that will attract attention and bring a smile to anyone's face. After all, students will love seeing an authority figure put in an awkward position!
Use online donation platforms and cash buckets to collect money. Set a deadline for donations. And use a visual, such as a virtual or tangible fundraising thermometer, to show progress.
For more ideas to raise funds for prom, we created an article on the top principal challenge fundraising ideas.
9. Host a Prom Dress Drive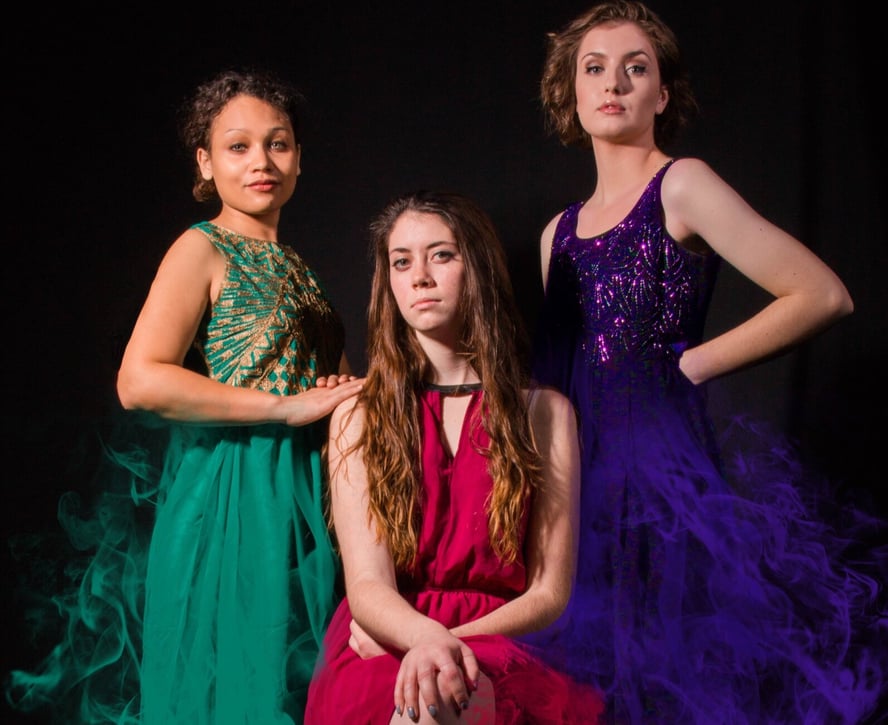 Going to prom isn't always the cheapest affair given the cost of dresses, tuxedo rentals and dinner. While many students in your school may have a budget for their prom or help from their parents, some students might feel financially left out. You can use this prom fundraiser idea to help those students while generating funds for your prom, too.
There's a good chance that people in your community have old prom dresses or jackets that they'd be willing to donate. With a prom dress drive, you'll let them clear out their closets for a good cause.
Host a drive over several days so people have multiple opportunities to drop off clothing. At the same time, create a donation box and explain why you're hosting the drive. You may be surprised how many individuals offer impromptu donations.
Set up a drive a month or two before prom when most people are thinking about spring cleaning. This timing also may help some students who think prom is financially out of reach to reconsider. Then offer an open opportunity for any student to look through dress options!
10. Try a Car Wash
Prom is at the end of the school year, so take advantage of the nicer weather to host a car wash. This is among the easier prom fundraiser ideas to execute. Plus, after driving through slushy snow or rain all winter, people will be eager to give their cars a facelift.
With a fundraiser car wash, you'll focus on soaping up cars on a weekend afternoon. Gather a crew of volunteers to man the buckets of sudsy water, rags and squeegees. You'll also want people on drying duty to make sure there's no residue left on the cars.
Use your school parking lot because it will be emptier on a weekend. And use orange cones to mark off an entrance and pathway through the different stages of the cleaning process. Recruit your most enthusiastic volunteers to hold signs encouraging drivers to get their cars washed.
You can charge $5 but ask for additional donations. You might find that passersby are eager to make an unexpected turn into the parking lot for a cleaner car. And with this approach to fundraising, you'll only need to spend money on the front end for soap, buckets and orange cones.
Bonus Idea: Setting Up an Online School Store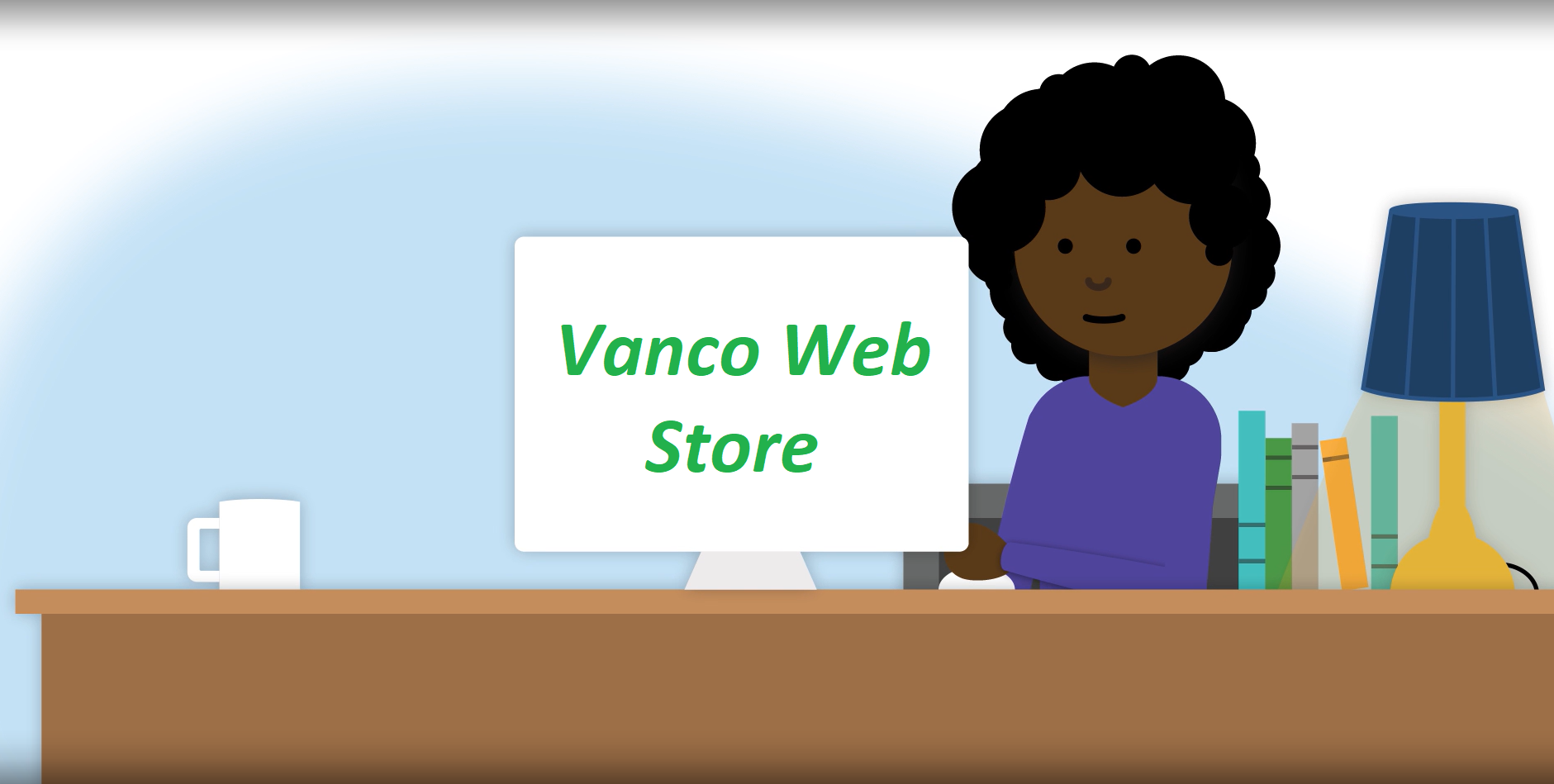 One of the best school fundraising ideas for prom is an online school store. This software simplifies all fundraising activities by providing one place for participants to purchase items and leave donations.
It also simplifies all school payments, such as meals and activities, by offering one, central payment hub for parents. See how your staff can boost fundraising revenue and simplify school payments for parents and staff. Take just seven minutes to see how Vanco's software has saved 1,300+ districts countless hours on payment-related work.