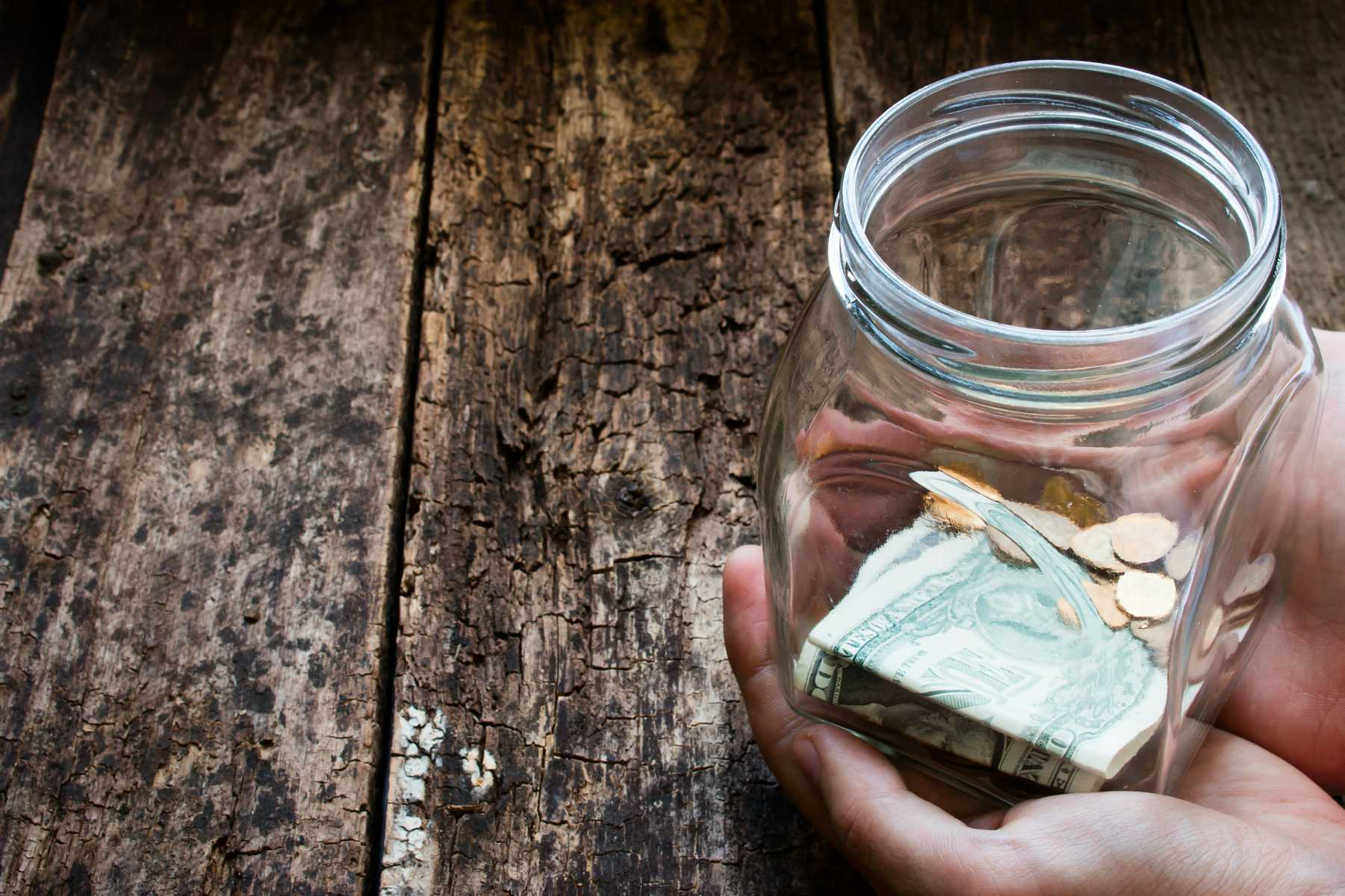 When it comes to fundraisers for high school sports, if you can dream it, you can do it! We have compiled a list of 41 of our top fundraising ideas for high school sports that really work—followed by many more awesome ideas to consider. These ideas fall into categories: team services, food, parties, shows, entertainment, fan Involvement and classic fundraisers and sales.
Without further ado, here are our top 41 high school sports fundraisers!
Team Services: Fundraisers That Give Back to the Community
Here are three of our favorite Team Service fundraisers. These school fundraising ideas are designed to give back and show appreciation to fans.
1."Rent the Team" Service Projects
Cost $-$$
Difficulty: Easy
This is an easy and inexpensive way for your team to give back. Members of the community can "rent the team" to complete projects like mowing lawns, raking leaves, shoveling snow, cleaning gutters, walking dogs, and more.
To get started, talk with your team about a designated service day, either weekly or monthly, then set a price-per-project. Next, start promoting "Rent the Team" on your team's Facebook page and ask people to share. Make flyers to hand out on game day or other school events.
Be sure to get photos of your team in action and share them on social media!
2. Dog Wash
Cost $-$$
Difficulty: Easy
Hosting a dog wash is a fun new spin on the classic car wash fundraiser. Your team can help people in the community give their dogs a bath with a drive-up dog wash!
First, set a date and location. You could use your school's parking lot on a Saturday or consider partnering with a local dog groomer with an indoor dog wash. You can promote and sell tickets online leading up to the event.
Don't forget to share photos on social media and ask your followers to vote on the cutest wet doggie!

3. Reserved Parking for Games
Cost: None!
Difficulty: Easy
When game day draws a big crowd, some fans can find themselves parking blocks away. Give VIP fans the option to purchase a front row spot by selling reserved parking for games!
Simply speak with school administrators about the idea and designate a few desirable parking spaces as VIPs. Promote the fundraiser on social media and give fans the option to purchase "Season VIP Parking" or "Game Day VIP Parking."
The athletes can even make fun VIP Parking signs to post at the sought-after spots.
Food & Parties: Host a Party, Festival or Gala
If you feed them, they will come! Here are our top three fundraising ideas to raise funds while having fun and eating delicious food.
4. Food Truck Night
Cost: $-$$
Difficulty: Medium
Most local food trucks will be happy to support school athletics! Speak with food truck owners in your community about getting together for a food truck rally. The event can be hosted either at the school or a local park (be sure to check with your city's Parks and Recreation Department first).
Ask the food trucks to donate a percentage of their profits to the team in exchange for exposure to their customer base and the chance to show their support for the local schools.
Promote the event on social media and hand out flyers at local events. Make the food truck rally extra inviting by including picnic tables and fun lawn games so guests can hang out and socialize after they purchase their food.

5. Restaurant Night
Cost: $
Difficulty: Medium
Similar to the Food Truck Rally, this popular fundraiser involves asking a local restaurant to donate a portion of their profits to the team.
Restaurant night could be themed with Spaghetti Night, Chili Night, Pizza Night, Ice Cream Social—or go for a Restaurant Morning with a Pancake Feed!
If a themed event isn't your style, the restaurant could simply designate one evening as "Support the Team Night" where a percentage of the profits from that evening go to the team.
Promote restaurant night on social media and organize fun raffles and giveaways to bring people in. Be sure you show your appreciation to the restaurant owners after the big event.
6. Alumni Night
Cost: $$$
Difficulty: Hard
Reach out to alumni! Your school's alumni have valuable memories of playing on the team and are more than happy to support a new generation of players.
Let them know they aren't forgotten by reuniting them at an appreciation gala. Cater a nice meal, host a silent auction, and give an award ceremony honoring alumni for their past achievements.
Reach out to alumni by mail with a formal invitation inviting them to purchase a ticket to the event. We also recommend creating a Facebook event and private Facebook group to invite guests for whom you don't have addresses and to keep everyone in the loop leading up to the event.
Make ticket purchases simple by offering an online ticketing system.

Shows & Entertainment: Fun Spectator Events for Your Fans
Who doesn't love to be entertained? Here are six of our favorite ways you can put on a show for your fans and raise funds for your team.
7. Faculty Challenges
Cost: $-$$
Difficulty: Medium
Get your school's faculty involved with hilarious challenges!
Who will win in a one-on-one basketball game? A foot race? A dance off?
Ask community members to place bets on matchups between faculty members. Once a set donation goal is met, it's showtime!
Schedule an evening when people can come to watch the challenges in the gym. Designate a funny member of your community to emcee the event and rile up the crowd. Don't forget to broadcast the challenges live on Facebook so fans at home can enjoy the show.
8. Talent Show
Cost: $-$$
Difficulty: Medium
Shine the spotlight on the team's classmates by hosting a school-wide talent show! Whether you open up the talent show to students, faculty, or members of the community-people love to see the hidden talents of people they know.
Set a date when the school's auditorium is free, then promote sign-ups for a couple of weeks before the event. Sell tickets online, at school functions, and at community events. Make sure you have someone on board who knows how to run the light and sound onstage.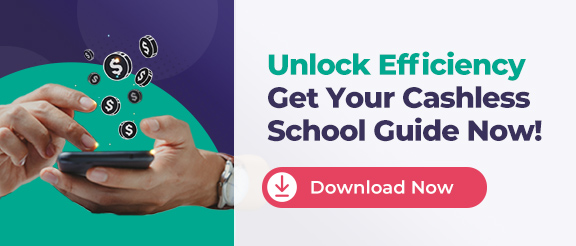 9. Funny Beauty Pageant
Cost: $$
Difficulty: Medium
A comical spin on a beauty pageant is always a crowd-pleaser.
Some creative ideas include a sweatpants pageant or a formal doggie pageant. Put your heads together and brainstorm funny pageant ideas your team could try. Get some teachers and coaches involved to play judges and hold up numbered scorecards.
Promote the event on social media and with flyers. Sell tickets online or make tickets available at various community locations. Don't forget to purchase some sashes and crowns to make your pageant complete!
10. Pitch-a-Thon/Hit-a-Thon/Shoot-a-Thon
Cost: $-$$
Difficulty: Medium
Let your fans try their hand at your team's sport! Rent a radar gun and help participants to measure how fast they can throw a baseball, hit a baseball, run or ride a bike. See who can make the most baskets or swim the most laps in a designated period of time.
You can also sell concessions, give out awards and announce the winners with a special award ceremony.
Promote the event on social media and with flyers. You can sell tickets online, at community locations or at the door.
11. Athletic Clinics & Day Camps
Cost: $$-$$$
Difficulty: Medium-Hard
Local kids often look up to high school athletes in their town. Give kiddos a chance to spend time with their heroes at Athletic Clinics & Day Camps.
Clinics and day camps can take place for one day or up to a week in the summer. Invite kids to come to learn the basics of the sport, play games and eat snacks. Give each child a camp T-shirt and include a performance or "game" at the end for parents to watch.
You can promote the camp online and at community events. Ask parents to register in advance so you know how many children to provide food and T-shirts for.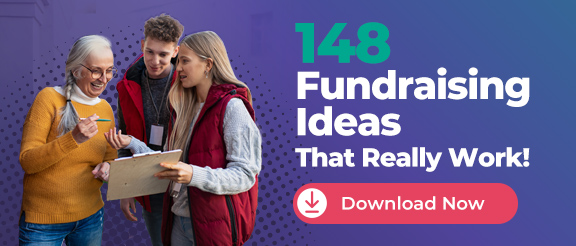 12. Fun Runs/Walk-a-Thons
Cost: $$-$$$
Difficulty: Medium-Hard
Fun Runs and Walk-a-Thons are activities anyone in the community can be part of. Designate a day when you can use your school's track and invite folks to come walk the track or participate in a 3K.
Provide T-shirts, concessions and participation awards. Not everyone has to run or walk—encourage spectators to attend and watch from the bleachers.
Promote this event online and in the community. Ask participants to register in advance but allow spectators to buy tickets online or at the door.
Classic Fundraisers & Sales: Sell Products, Sponsorships, and Make it Easy for Fans to Give
Sometimes all you need to do is ask. Your fans want to support your local athletes, so here are some tried and true methods for bringing in funds.
13. Crowdfunding
Cost: Nothing!
Difficulty: Easy
Crowdfunding sites have made online fundraising easier than ever. Simply create a page detailing your team's fundraising goal and share it on social media. Ask fans and community supporters to share your fundraiser to their pages to reach donors far and wide.
14. Sell Unique Merchandise & Autographed Tees
Cost: $$$
Difficulty: Medium-Hard
Kick your spirit merch up a notch with ultra-stylish team T-shirts and gear. Partner with a local graphic designer to come up with super cool merchandise. Brainstorm unique or popular products to sell such as insulated water bottles, pop-sockets, and jean jackets.
You can sell more merchandise using an online school spirit store as well as in person on game day.
You can even have the athletes autograph merchandise for fans to purchase, or host a t-shirt autographing meet and greet event. The possibilities are endless!
Did you know you can even use team merchandise for other fundraising activities? There is a wide variety of school spirit wear fundraiser ideas that students are always excited to be part of.
15. Jersey Sponsorships
Cost: $$
Difficulty: Medium
This is an excellent opportunity for local businesses to get their logo in front of audiences and show how much they value student-athletes.
Ask local businesses to show their support by offering jersey sponsorships. In exchange for a cash donation, businesses can have their logo displayed on the back of a team T-shirts or jerseys. Larger donations equal larger logos.
Brainstorm how the logos can be displayed on the jerseys and set a goal for the number of sponsorships/donations your team needs. Create a pricing guide such as Bronze, Silver, Gold, and Platinum sponsors, then start reaching out to businesses either in person or via email.
Set a deadline with plenty of time to order the new jerseys before the season begins.
Those were our top 15 fundraising ideas that actually work! We hope you feel inspired. Keep reading for more creative ways to raise money for your high school sports.
More Awesome Fundraiser Ideas
Need more ideas? Here is a list of 25 more fundraiser ideas to help you decide which is best for your school!
16. Reverse Role Match-Ups
Sell tickets to a funny event watching athletes participate in activities outside their comfort zone. Guests can watch football players try cheerleading, baseball players in the marching band or wrestlers trying gymnastics. There's no end to the match-up possibilities.
Promote the event on social media. Sell tickets online and at the door. Up the ante by encouraging spectators to place bets.
17. Poke Fun at School Leaders
Kids love seeing leaders like teachers, principals, and coaches in embarrassing situations. Ideas can include a dunk tank, "duct tape" the principal to the wall or coaches getting shaved heads or mullets.
Structure it as: "If we raise X amount, we get to shave the coach's head."
Promote the fundraiser online with crowdfunding and be sure to live stream the public spectacle for laughs all around.
For more ideas to raise funds, we created an article on the top principal challenge fundraising ideas.
18. Teacher vs. Student Sports
This one combines ideas from Reverse Role Match-Ups and Poke Fun at School Leaders.
Here's an example: Host an event where spectators watch the math teacher play one-on-one with the star basketball player.
This will get lots of laughs and is sure to draw a crowd. And who knows... maybe the math teacher is secretly an amazing basketball player! This event has lots of potential for fun.
Promote it on social media, sell tickets online and at the door.
19. Fan Photoshoot
Give fans the opportunity to be photographed with their favorite athletes or school mascot with a fan photoshoot. Similar in concept to photos with Santa or photos with the Easter Bunny, set up a school spirit-themed photo backdrop and sell tickets for a photo with the athletes.
Use a printer and photo paper to print the photos on the spot. Later, post all the images on the school's Facebook page and tag the participants. Be sure to use a sign-in sheet so you can collect everyone's names!
You can promote the event on social media and sell tickets online and at the door.
20. Trivia Tournaments
A Trivia Tournament is a fun event anyone can be part of.
Host it in the evening in the school cafeteria or gym with snacks and drinks. The trivia questions can come from the internet or the board game Trivial Pursuit. Why not throw in some school trivia as well?
Promote the tournament online and ask trivia teams to register in advance. Give the winning team a prize such as gift cards to a local business.
21. Video Game Tournament
Do lots of students at your school play video games? Why not put their hobby to good use with a video game tournament?
First, determine the video game to be played—letting students vote on this could be a fun way to get the student body involved. Next, decide on how the winner will be chosen and what the prizes will be. Finally, find a location and set a date!
Encourage students to place bets on who will win. Make sure TVs are visible to spectators so they can cheer on the video game players, and so you can sell tickets to the watch party. Don't forget the popcorn!
22. Community Exercise or Training Classes
Workout classes are a fun way for student-athletes to show the community what their training is like and help people get in shape. It can be a one-time class or make it a recurring event. The athletes can teach their sports drills and training techniques to fans who are interested in the behind-the-scenes.
Another idea is to offer aerobics or Zumba. These types of workouts are appealing to a wide range of people at various fitness levels.
23. Flock of Flamingos (or Your School's Mascot!)
This fun, light-hearted prank is a fundraising activity anyone can be part of. Invest in plastic lawn flamingos or order a bunch of cheap custom lawn signs with your team's mascot.
Charge $10-$20 for a "flock" of flamingos to appear in friends' yards—or a pride of lions, a pack of bulldogs, a convocation of eagles (yes, that's really what it's called). Get creative and have fun!
No matter what animal is crowding on your friend's lawn, it is sure to be quite a surprise when they step outside in the morning.
24. Golf Tournament
This fundraiser takes a little more planning but it's a sure crowd-pleaser and money-maker. Partner with a local golf course to host a golf tournament one Saturday in the spring or summer.
There are lots of ways you can raise funds with a golf tournament. Sell tickets to participate, tickets to enter and concession tickets. You can also ask local businesses to sponsor the teams.
For more complex fundraising events like this one, a handy school event planning checklist is a good place to start.
25. Track and Field Day
Hosting a track and field day for elementary school kids near the end of the school year is always a huge hit. The youngsters get to travel around the track to different "stations" and participate in track and field activities and carnival-style games. Provide snacks, juice and plenty of water.
To raise funds, promote the event on social media and ask parents to purchase tickets in advance or at the gate.
26. Dodgeball Tournament
Students will jump at the opportunity to dodge, duck, dip, dive and dodge! Hosting a dodgeball tournament at your school will be a popular event students will look forward to year after year.
It's likely everything you need for a dodgeball tournament is already available at your school. Reserve the gym for an available evening or weekend—or treat the tournament as a pep rally at a Friday afternoon assembly.
Ask teams to register and pay in advance and encourage them to come up with funny and creative team names. Get the community involved with team sponsorships, award sponsorships and selling spectator tickets and concessions.
27. Movie Night
This is a popular fundraising idea with a variety of ways to host it. You could partner with a local movie theater or drive-in theater. Another possibility is to show a movie under the stars in a local park or on the football field using an outdoor movie screen.
If you're partnering with a local theatre, ask that they donate a portion of the proceeds from the evening's film to the team. If you're hosting the screening yourself, a convenient way to sell tickets online is through a box office software. Alternatively, you can invite friends to join you sell them at the gate.
28. Drive-Through Barbecue
Who doesn't love a good barbecue? This is a spin on restaurant night fundraisers where participants can take food to go. This is a great option to make it easy for busy families to participate.
Partner with a local barbecue restaurant and set up a grab-and-go system in the parking lot. The restaurant owner will give a portion of the proceeds from the event to the team in exchange for exposure to their customer base and a chance to show their support for local athletics.
29. Carnival
This is another popular event that's worth the effort due to the crowds and revenue it brings in. Hosting a school carnival on a Friday evening is a way to encourage fun and school spirit.
This one takes some extra planning, so start by organizing a committee and setting a date. Brainstorm games, prizes, decorations, and ideas for activities. Next, get volunteers on board to set up, tear down and run the various booths and activities.
Start advertising the carnival well in advance of the event. Sell tickets online or at the gate. Ticket packages such as "20 tickets for $20" with each ticket gaining entry to a different activity is a great way to rake in the funds.
30. Poker Night/Casino Night
Poker Night or Casino Night is another one where the setup might be more involved, but the payoff will be fantastic. Organize a committee to plan the location and activities. Plenty of volunteers will need to be on hand for set up, working booths, dealing cards and cleaning up at the end of the night.
This event could potentially serve as an annual 21+ Parent Appreciation Night with a cash bar. Encourage guests to channel classic Las Vegas and dress up in glitzy attire for the occasion.
31. Community Clean-Up
Hosting a community clean-up is an excellent way to raise funds, give back and teach students the importance of caring for the environment.
Ask community members to pledge donations based on the number of hours spent volunteering, road miles cleaned or bags of trash collected.
If you're unsure of how to ask for donations from parents, community members and other stakeholders, don't worry. We built multiple school fundraising letter templates to help you get started.
32. Car Wash
An oldie but a goodie. Car wash fundraisers are a popular fundraising activity that community members love to be part of. They get to donate to a good cause and leave with a clean car.
Partner with a local carwash or set up your car washing station in a business parking lot. Make signs showing passersby where to enter. Make it clear on your signs that you have a card reader system to take debit and credit card payments, as not having cash on hand is the biggest deterrent to drivers pulling in on impulse.
33. Best Seat in the House
This is a fun way for die-hard fans to give to their favorite team. There are a couple of ways to go about this fundraiser.
The first idea is to block off a section of the front row as "VIP" seats and sell those special seats to a few lucky fans each game.
The second option is a little more comical. Place a second-hand couch or loveseat on the sidelines and sell tickets to the "VIP" section.
Either way, fans will love having front-row action!
34. 50/50 Raffle
Who doesn't love the chance to win cash? Sell raffle tickets with the promise that the winner of the raffle gets 50% of the cash collected with the other 50% going to the remainder of the team.
Fans will love donating cash and upping the ante, all while increasing the proceeds the team will ultimately take.
35. Discount Cards or Coupon Books
Find local businesses that are willing to give discounts on products and services. Use those discounts to compile a coupon punch card or small coupon books. Sell these online or at school events and functions.
36. Vote With Cash
Students, faculty and parents can vote with cash for which silly activity they want to see the principal, a teacher or coach have to act out. For example, would you rather see the principal do the chicken dance, dress up as the school mascot, drink a gallon of pickle juice, or get a pie in the face?
Set up jars in a prominent place in the school where people can drop in their cash votes. You can also set up a "text-to-vote" system so people can donate virtually.
On a designated day, count the jars and announce the winner!
37. Letter Writing Campaigns
This is a fundraising activity that helps students understand how to reach out to the community and fundraise. Block off a day for the team to sit down and write letters to small businesses, sponsors and alumni asking for their support.
Hearing directly from the athletes is sure to warm the hearts of supportive community members.
38. Sell Christmas Trees
This has been a successful annual fundraiser for many high schools. With time, families in the community come to depend on the school Christmas tree sale as the way they get their Christmas tree each year. That means this fundraiser has better results as time goes on.
Partner with a Christmas tree farm to give you a discount on a large number of trees. In the first year, start small and see how quickly they sell through.
This fundraiser could require renting a truck to haul the trees to the school or other site where you plan to sell them.
39. Text-to-Give
Texting is one of the most popular forms of communication. Meet people where they are with a text-to-give fundraiser. There is a wide variety of companies that offer text fundraising services, so do a little research and choose the one that's best for your needs.
40. Bake Sale
This is a fan favorite for a reason. Who doesn't want to dig into some scrumptious baked goods?
To take your school's bake sale up a notch, turn it into a contest. Invite participants to compete in categories like cake, pie, cookies, and brownies. People can pay to be a "judge" and taste test the sweet treats and place their votes.
If that doesn't wet your whistle, simply sell each baked good at a flat rate. Be sure to check your state's food serving laws beforehand.
There you have it! Forty ideas for high school sports fundraisers that are sure to be a hit in your community.
Bonus Idea to Help with Fundraising
School events can be hard to arrange and time-consuming. That's why schools across the country
have turned to event ticketing software to manage seating arrangements, sell tickets, handle
admissions and sales. With tools that include custom seating charts, card readers and ticket scanning apps, school event planners save countless hours using this technology. And, you don't need to pay anything upfront to get started. Vanco Events, our school event ticketing software, won't cost a thing for complimentary events. This allows your staff to test it out before using it for your paid events and fundraisers.