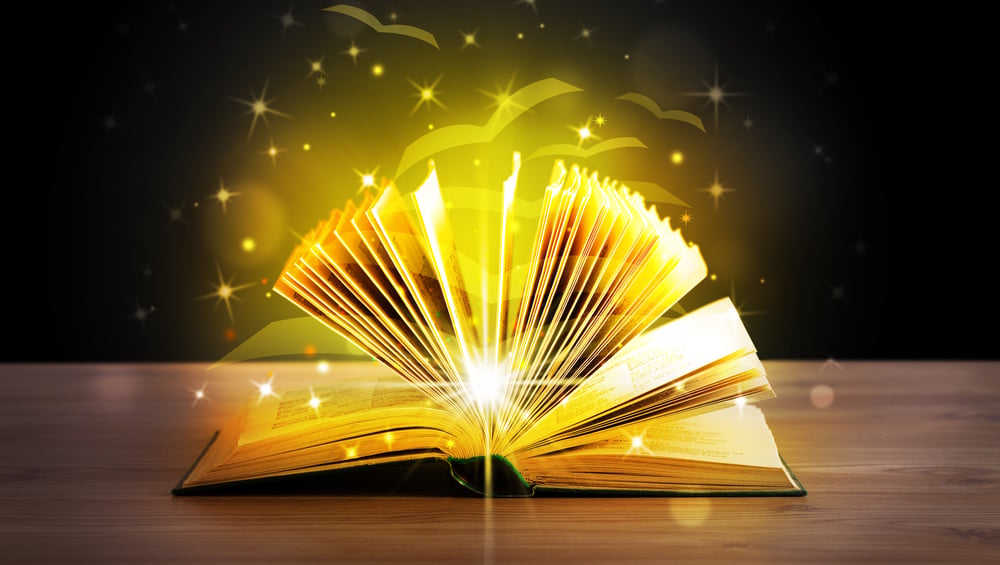 Starting a new church is a significant endeavor and having the right church-planting resources to guide you through the journey is important. While each journey is unique, there are helpful tools and information that can point you in the right direction and assist you in answering key questions about what you should do each step of the way as you grow, send out church invitation letters and welcome new church members. Faith is an important element in any church or religion and rarely is there a bigger test of faith than making the financial and logistical commitment of planting a new church. Below is a list of church planting resources you can look to at various stages of the church planting process. Some may be more relevant to your church than others, but all have wisdom accumulated by those who have walked the same path you're now walking as they've faced challenges and overcome them on the way to planting their own new churches.
1. Planting Missional Churches
Planting Missional Churches is a book written by Ed Stetzer and Daniel Im. It's one of many church planting resources for people who need a biblically-centered strategy.
If you're planting a church and need a comprehensive, well-structured guide on what to do next, this is the book for you. You'll receive a thorough blueprint to keep you moving in the right direction. The book is also top-rated among thousands of other church planting resources.
The updated second edition book is over 400 pages and covers a wide array of topics. First, it teaches the foundations of church planting so you fully understand the process. Then, the book presents the models of church planting, followed by systems for starting a church plant.
The book also explains church planting ministry areas and multiplication. Stetzer is a well-versed church planter who's established many congregations and Daniel Im is a lead pastor and author who adds even more knowledge for the reader.
You're getting two minds in one, so this is a must-have church planting resource.
2. Startchurch.com
Startchurch.com is a website that supports pastors and other spiritual leaders who want to establish new churches and ministries.
The organization aims to empower and educate you in your church-planting role so your churches can flourish. It is one of few church planting resources that thoroughly cover the entire process.
Startchurch.com was founded by Reverend Raul Rivera and his wife, Genel. In 2006, they began hosting live conferences to help financially educate pastors and church leaders. Together, they have years of experience in ministry and church planting.
The couple's mission is to support spiritual leaders with the motivation needed to succeed. They believe that you can achieve your dreams through faith in Jesus Christ and hard work. If you want to start a church plant, Startchurch can help.
They offer plenty of services, resources and software to make church planting less stressful and more about your ministry.
3. The Great Giveaway
The Great Giveaway is an evangelical book written by David E. Fitch. David is the B.R. Lindner Chair of Evangelical Theology at Northern Seminary in Chicago. He's also founded his own Christian community in the area, named Life on the Vine.
In addition to providing a guide on setting up a post-modern church, Fitch dives into solutions on how the church can help us stay faithful to Jesus Christ and his mission.
His scholarly approach to evangelism and his experience in the field are a rare combination. The book is best for thoughtful evangelicals who desire to ignite their minds.
The Great Giveaway is 272 pages long and aims to explain how modernity has compromised the church. You'll learn about David's take on evangelism, leadership and the preaching of the word. You'll also learn about alternative church models.
4. Church Plant Media
Church Plant Media is a company that helps spiritual leaders set up their own websites for their churches. It's a unique service that solely focuses on ministry and the Gospel. The company makes starting your own church website easy and includes all sorts of perks.
Church Plant Media can help you set up an affordable website and even apps for your church. It's an attractive option for church planters who want all-in-one media solutions. Their features are specifically designed to support churches, which is a huge plus.
You can get full sermon libraries, event calendars and a blog for your church. And the company is a proud supporter of the gospel, supporting all five Solas. It's rare that you find a spiritual partner in website development, so take advantage and spread the good news of your ministry and the gospel!
5. Ministry Grid
Ministry Grid is an organization that helps spiritual leaders train their community. The online tool provides over 800 programs to help churches develop their ministry. The courses are intuitive and relevant for the times, covering many topics.
Ministry Grid can help your congregation grow and become more knowledgeable about their faith. It allows you to streamline your volunteer training with an all-in-one platform. Additionally, you can customize training for each of your church's volunteers.
With Ministry Grid, you can create your own seminary courses, form overviews of the New Testament and explore theology at new, exciting heights.
Your congregation can learn how to lead group discussions for ladies church groups, church youth groups and other church groups, and become well-equipped servants of God. These services are an excellent way to continually improve your church and its members.
6. Verge Network
Verge Network is an online community created to equip spiritual leaders on their mission. In addition to serving church planters, Verge caters to all who serve God and the gospel. The network provides access to master classes and much more.
Verge started as a small group of missional leaders at the Austin Stone Community Church. In 2010, they launched the Verge Conference, a gathering for people on a mission to serve God and spread the gospel. Soon after, Verge Network was born.
Verge Network grants you access to countless channels and coaches who teach leadership, evangelism and personal growth. The Verge Lab is another helpful tool that can greatly improve your church planting knowledge.
Church planters will find plenty of great resources at Verge Network and improve their missional skills.
7. Center Church
Center Church is a book by Tim Keller that provides deep insight into the world of church planting. Tim Keller is a senior pastor at Redeemer Presbyterian Church in Manhattan. He has decades of experience in pastoral ministry and church planting.
Center Church is a must-read for evangelists who want to improve their skills. The book outlines three core commitments to help you become a balanced spiritual leader. These commitments include gospel-centered, city-centered and movement-centered ideals.
This 400-page book will teach church planters and spiritual leaders about theology, preaching and the different stages of church planting. It's a sensible book centered on the gospel, and it will definitely help you improve your missional skills.
Keller's book is highly regarded as one of the best texts on church planting, so don't skip out on his gospel-centered work.
8. Church Multiplication Network (CMN)
Church Multiplication Network provides all the training, resources, and coaching you need to become a successful church planter.
CMN recognizes that church planting isn't easy, but it doesn't have to be a complicated endeavor. The organization supplies you with the training, funding and resources you need to run a successful church.
CMN offers training programs to help you launch a church, including live coaching. With their financial support, you could receive up to $50,000 in matching funds for your new church. In addition, CMN also offers free resources on its site to get you started.
Currently, the CMN community has helped successfully launch over 4,000 churches and they've given over $20 million in aid to those churches. CMN has also trained over 8,000 spiritual leaders to help multiply the church.
9. Church Planter
Church Planter is a book by Darrin Patrick and a must-read for church planting resources. Darrin is the founder of The Journey in St. Louis. Over the years, The Journey has branched out to six locations with seven church plants.
Darrin is also the vice president of Acts 29, a church planting network that helps non-profits in the local area. He is a well-decorated pastor, a doctor of ministry and holds a Master's of Divinity. His book aims to dig into the heart of church planting.
Church Planter is an excellent resource for anyone looking to plant a church; even seasoned church planters will enjoy the read. It will help you increase your understanding of the gospel and its foundational role in the church.
Church Planter is a biblically-centered text offering years of experience in church planting.
10. Association of Related Churches (ARC)
The Association of Related Churches is a cooperative of churches from various denominations and backgrounds. They serve as a resource that provides you with church planting training, offering both online and in-person solutions.
ARC started in 2000 with Greg Surrat, the founding pastor of Seacoast Church. He believes that every community deserves to have a church and he also believes that his God-given mission is to help plant over 2,000 churches worldwide.
ARC's goal is to supply new and existing churches and leaders with resources and relationships to help them thrive and they can teach you the ins and outs of church planting.
Additionally, they've helped hundreds of leaders launch prosperous churches on a global scale, showing countless success stories on their website.
As you continue to see church growth and welcome new members, continue to lean on these resources for guidance and support. There are also church leadership structure models to help grow your church, ensuring your congregation has the right leaders to continue to live out its mission. Another area where diligence and leadership matter is church finances, which play a central role in a new church's success.