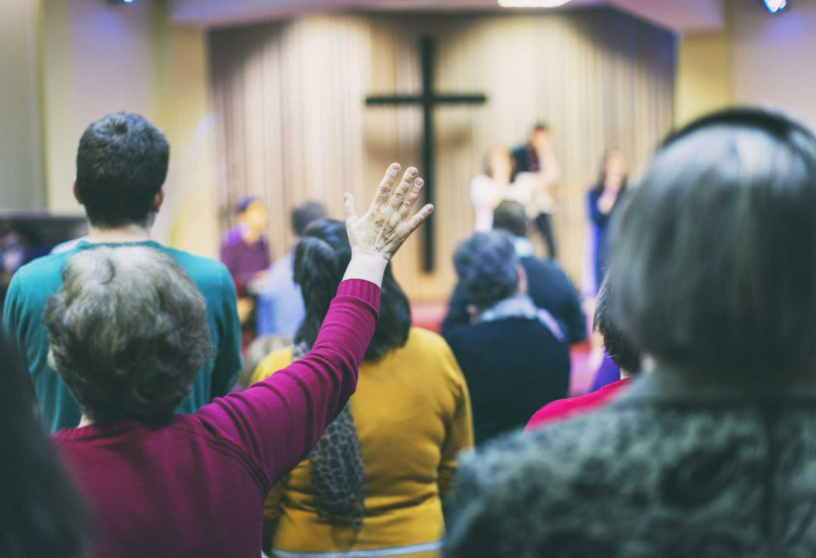 If If you're part of a church leadership team that's been looking for new ways to grow its membership numbers, you're not alone. Growing membership is tough for churches, even with tools like church invitation letters, church invitation text messages and social media. Modern times have seen church membership in the U.S. fall below 50 percent of adults (Gallup).
Before you start revamping the youth ministry again or cramming your worship setlist with all the Christ Tomlin tunes you can get your hands on, pause for a moment.
You could be a well-constructed church assimilation plan away from experiencing the explosive growth you've always wanted.
Is your church becoming a revolving door that people constantly come in and out of? Do you want to defy the church assimilation statistics and make your church a place that people want to call home? Keep reading to learn more about how you can turn those tire-kickers into dedicated, long-term church members who are passionate about what God is doing in and through your church.
Table of Contents
Laying Down a Firm Foundation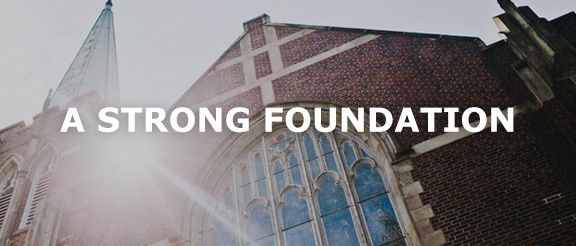 In Matthew 7:24-27, Jesus talks about the importance of building your life on a firm foundation. And in the same way that you wouldn't want to live without the teachings of the Word, it's important to make sure that your church is actually ready to grow before you begin your church assimilation plan.
After all, you can create amazing marketing campaigns and write top-notch social media posts all day. But if your ads scream, "Hip, new, and totally with it!" while your in-church service says, "Limping along and struggling to get by.", people may leave with the impression that you're all flash and no substance. So, on that note, here are some of the ways in which you can give your church a firm foundation for receiving new members as church assimilation best practices.

Step 1. Identify Your Ideal Congregant
Businesses talk all the time about the importance of creating a buyer persona. Although the church isn't set up to run like a corporation, the concept of finding your dream congregant should be a key part of your member assimilation plan.
Here's why:
Most young families with multiple kids under the age of 12 would be hard-pressed to join a church that doesn't have a functioning children's ministry. So, if you've sat down as a leadership team and decided something along the lines of, "We want to attract families with school-aged children.", it wouldn't make sense to start posting on Facebook and drawing families in without first making sure that you have a Sunday school teacher.
While it's true that the gospel is for everyone, running a church has at least one thing in common with the medical profession — everyone has a specialty. If you've been in a terrible car accident, you'll probably want to see a trauma surgeon instead of a primary care physician. And in the same way, you and your leadership team likely have at least a few key demographics that you're uniquely well-equipped to serve.
In your church assimilation plan you might have to approach matters as if your church is growing from scratch. You may even have to invent your ideal congregant on paper. But if you want to increase your church membership, you won't want to skip this step.
Step 2. Make the Right Adjustments
At this stage, you know exactly what kind of church member you're hoping to attract. So much so, that you can easily answer questions like, "Is this person in an established career?" and "What types of problems is this demographic dealing with right at this moment?". Now, it's time to do some troubleshooting.
Why? Because you want to make sure that your church is set up in such a way that your ideal church member can walk in and immediately say, "This place feels like my new spiritual home.".
Here are some key questions that you'll want to ask yourself:
Do we have the right ministries in place?

Are the sermon topics and illustrations relevant to my intended audience?

Should we be revisiting our music selection and the graphics we use in our presentations?

Are we giving congregation members opportunities to connect with each other?

How can we make our services more accessible and impactful for people?
This concept applies to every demographic you can think of. If you're primarily ministering to seniors, for example, you might want to start up an activity group for retired and semi-retired adults. Similarly, if college-attending young adults and recent grads are the people you're hoping to connect with, Hillsong Young & Free's YouTube channel could be the source of your next worship anthem.
To be clear, if you must create new ministries or rethink the structure of the service, it doesn't mean that your current way of doing things is bad or diluting your central message. This step is all about doing the little things to make sure that you're the kind of church that future attendees can see themselves staying with for the long haul.
Step 3. Create a Consistent Sunday Experience
This one is easier said than done. In many churches, personnel may change from week to week and leadership teams may run into productivity blocks while trying to come up with themes and ideas for the upcoming service. But if you want church members to give generously and show up every week, you'll need to do what you can to create a consistently excellent worship experience.
Of course, we all understand that life can throw curveballs at the best of us. It's been said that 48 percent of businesses report having tech performance issues every day. And since church sound systems and cameras are typically used just a few times a week, a few bad weeks here and there is to be expected.
But if the worship team is on fire one week and unable to sing on key the next or the message tends to fluctuate between high-impact and non-impactful, the congregation will become a reflection of the church as a whole — consistently inconsistent.
To that end, before you start opening the doors and looking for new members, you'll want to create internal systems that focus on maintaining a certain standard of service quality. Congregation members who have been with you for 20 years and counting likely won't be put off by a bad day. But when you're expecting an influx of newcomers and you don't know who your future core member might be, you only get one chance to make a strong first impression.
Your Step-By-Step Guide to Building a Church Assimilation Plan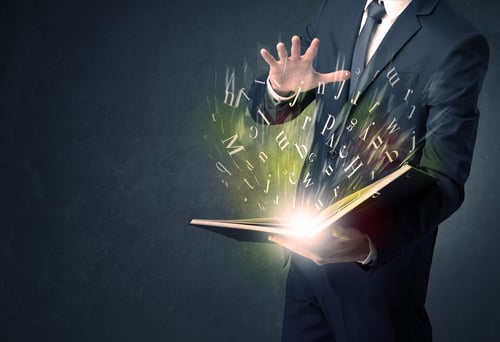 Let's fast forward a few days, weeks, or months. You're done with the foundation-building process and both you and the current congregation feel good about the direction the church is heading.
Great! Now you're ready to begin assimilating new church members.
We understand that by going from "We want new church members." to "We have new church members." isn't easy. That's why we've broken down the church assimilation process into six easy steps. Here we go:
Step 1. Make Sure You Have a Marketing Strategy
Have you ever met an acquaintance or a friend of a friend that you just weren't able to connect with? Even if your church manages to bring in new attendees who should, by all rights, be in love with everything your community has to offer, there's always going to be a percentage of people who move on for greener pastures. As such, it's important for church leadership to understand that increasing church memberships is in many ways a numbers game.
For this reason, your church assimilation plan needs to start with finding an answer to the question, "How will we get more people through the door?".
Can you picture a world where Nike doesn't have a swoosh symbol with the words "Just Do It" somewhere in the ad? Would the e-commerce industry be worth over $1 trillion in 2022 if those companies had just set up a website and let it sit online?
In the same way that businesses can't expect to make consistent profits without a marketing plan, churches need a reasonable promotional strategy. Word of mouth is cheap but it can be unreliable. And while paid ads can bring eyeballs to your website, you may have to jump through hoops to ensure that you have access to the funding you need.
You can create a multi-pronged advertising approach that involves a combination of local events, small groups, and paid ads. Or, by way of contrast, you can jump headfirst into the world of Facebook ads. Either way, however, it's essential that you have a church marketing plan that makes sense for your community and your budget.

Step 2. Map Out a Membership Journey Process
Most people don't attend church one day and unilaterally decide that they're becoming members.
In many churches, potential members have to prove themselves. They have to be a great cultural fit. And they may even have to take classes.
For many folks, this happens organically. But if assimilation is your goal as a church, you'll want to have a straightforward and systematic process that moves people towards becoming full-on members.
Will you offer quarterly membership enrollment classes? How will you identify your future members from your loosely affiliated attendees?
The good news is that if you've got a solid understanding of who you're catering to and how you intend to attract them, you've already done a lot of hard work as far as membership assimilation goes. And if you're like most churches, you probably already have rules around your membership process. All you have to do is put the pieces together so that there's a logical next step after people have been attending for a while.
Step 3. Have a Common Starting Point
Picture this.
Someone has seen your Facebook ad, clicked on your site, and indicated that they have every intention to attend the service. And then they actually do.
They haven't gone to church for a while, if ever. They don't know your congregants so they can't stand around the coffee table while asking random people about how their job search is going. How do you ensure that all of your visitors feel comfortable from the moment they walk in?
Different churches will tackle this issue in different ways. For example, some churches have a visitor kiosk of sorts that people can go up to right away. Others will have ushers and other key congregation members who function as a sort of church visitor committee.
Here's the bottom line:
You don't want newcomers to walk into your church and start wandering or awkwardly standing around. That self-orientation process can give people a distinct fish-out-of-water feeling that's hard to shake off.
Whether you use church bulletins, ushers, or a hospitality team, you want to roll out the red carpet. Offer food, help them register their kids for children's church, and introduce them to other football fanatics in your congregation. The sooner you can break the ice and get the good times rolling, the sooner you'll be welcoming your newest members.
Step 4. Connect More Deeply
In 2018, surveyors discovered that 54 percent of non-churchgoing women in the U.S. who identified as religious didn't attend services simply because they didn't feel welcome when they did go to church.
You can start things off on a good note by greeting people with smiles and offering them some coffee. But exotic herbal teas and sugar cubes aren't a substitute for taking a genuine interest in a person. And it helps a lot when leadership is able to get in on the act.
Would a meet-the-pastor event make sense for your context? Should a pastoral phone call or a one-on-one meeting be in the cards?
Regardless of what you choose, you'll want to avoid giving people the impression that you're only it for the Sunday attendance numbers. Part of assimilating new church members is giving them a chance to feel like they're valued. And what better way to do that than to acquaint them with the leadership team?
Step 5. Give People Opportunities to Connect With Each Other
At this point, you've got people visiting every other Sunday. The pastoral phone calls were a hit. And more than a few of these folks have started attending on the regular.
How do you strengthen their relationships with other members of the church?
After the first few weeks, chances are that they've built a few connections somewhat organically. Maybe they work in similar professions. Perhaps they've met a few mega-fans of your local sports team.
But how do you help them bond over the Word of God?
You organize small groups and Bible study sessions that allow people to connect in a more intimate, non-church setting. Can you have an occasional church breakfast or movie night? Are there church events that the young people might be interested in participating in attending?
Joining a community is an ongoing process. And helping people feel at home can take time. But by giving folks a chance to strengthen their ties to your church body, you can successfully keep the assimilation process going.
Step 6. Have a Plan for Following Up
Imagine you've just moved to a new city. You're adjusting to a new position. And the time zone difference is doing a number on your whole body.
You enjoyed the church you attended. But as work started ramping up and the kids started going to school, you were struggling to adjust to the new routine.
As a church leadership team, if you're taking steps to reach out to the community and find people who are new to your city, this scenario will come up more often than you think. It takes an average of 66 days to make a habit automatic. And if you're dealing with folks who aren't in the habit of going to church, you could find yourself needing to push and prod a little more than you may be used to.
Don't spam people. And you'll want to watch very closely for signs that you're pushing boundaries. But you'll be surprised at what a well-timed text or email can accomplish if you haven't seen someone for a while.
Church Assimilation Best Practices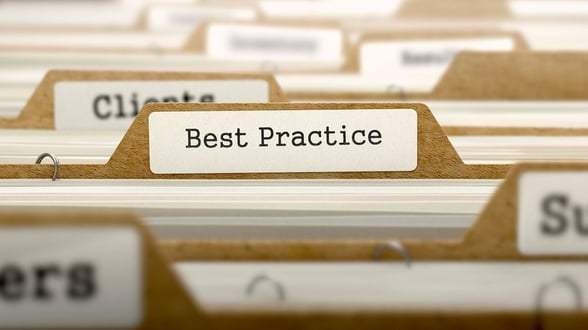 Okay. You've got your system up and running and you're bringing in new members at rates you've never seen before. Are there any ways that you can drive the same results more efficiently?
Here's a shortlist of our best church assimilation ideas.
Step 1. Simplify Your System
A lot of churches kick off assimilation campaigns with a bang. They've got the fancy printing, the graphics, and massive community events. But then a few months later the entire congregation seems to be taking a break from the "long-term" plan.
What happened? In many cases, it's because people are reinventing the wheel with every new person that walks through the door. On a personal level, not every pastor will have the capacity to plan the service, deliver the message, and compose an excellent welcome letter for every newcomer every week.
So once you have a system that's working for you, it's important to make sure that you're able to make your church assimilation process easy.
Is there a form email that you can write? Are you better off using a template to write your church membership welcome letters? From following up with people to writing newsletters, you'd be surprised at how much lighter your workload will feel once you get into the habit of creating mini-systems at every stage of your assimilation efforts.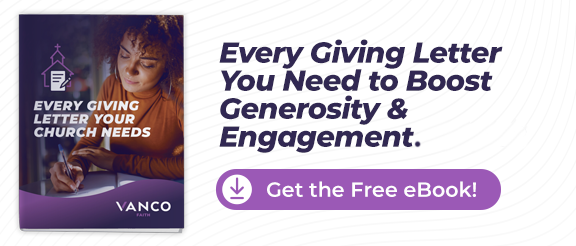 Step 2. Train Your Team
Nearly every churchgoer has stories about an usher failing to remember their story from one week to the next. Or if it wasn't a forgetfulness issue, they can talk about dealing with overly aggressive congregation members or miscommunications around Sunday school procedures.
This is an opportunity for you to identify the personal strengths of your congregation members so that you can put your best foot forward. Do you know someone who has the gift of encouragement or discernment? Are there some folks in your crowd who could start a top-notch conversation with a stump if they needed to?
Here's your chance to harness those talents and set up a team of people who will do the work of making newcomers feel comfortable. The dedicated training will allow everyone to work from the same playbook. And you won't have to worry about running people off or becoming another one of those stories that start with the words, "You won't believe what happened to me at this church."
Step 3. Don't Hesitate to Make Changes
You could write up the most comprehensive plan ever. It could be flawless. And it could address every last twist and turn in the membership journey.
But if after a few months you find that something isn't working for you, don't feel like you have to stick with it at all costs.
Maybe that Easter Bonanza was a lot of fun but also extremely stressful on your congregation. Or maybe you're finding that the ads are bombing while the weekly coffee hangouts are doing a fantastic job of getting people excited about the Sunday service.
One of the great things about assimilation campaigns is that there's no one-size-fits-all blueprint. You can keep the things that work for you and your congregation while dropping the strategies that don't.
Step 4. Meet People Where They Are
It used to be the case that mobility issues were a real hindrance to attending church. So much so that many congregations had to purchase vehicles or find driving volunteers to help people attend the service.
But with more people using video conferencing for work, family chats, and FaceTime hangouts, there's no reason why you can't create a virtual church experience that rivals the in-person one.
Do you have newcomers who want to attend through Zoom? Consider creating a digital church bulletin with fun graphics and excellent designs.
Are people expressing a preference for going in person? Make sure that you're knocking their socks off every time they enter the building.
Meeting people where they are isn't just biblical — it's a key part of assimilating new church members.
Make Your Church Assimilation Plan Work For You
If your goal is to grow your church, spread the Gospel, and welcome new members, you need a church assimilation plan that gets the job done. But what do all of the successful strategies have in common? They make it easy for people to look at the church and say, "I want to be a part of this.".
Whether you need help with your church payment system or you're looking for in-depth research and resources for church leaders, we're a faith-driven company that's committed to giving churches the tools that they need to grow. Contact us to see how we can help your organization reach the next level.
Get the Materials You Need to Welcome Church Visitors

We've built a complete kit of templates to help you get started on building a comprehensive welcome packet for newcomers. Download our free church welcome kit to get...
8 church connection card templates. 

Church verse & quote cards for your welcome packets. 

40 amazing welcome quotes to use in your printed material. 

Free welcome message templates for visitors and new members.