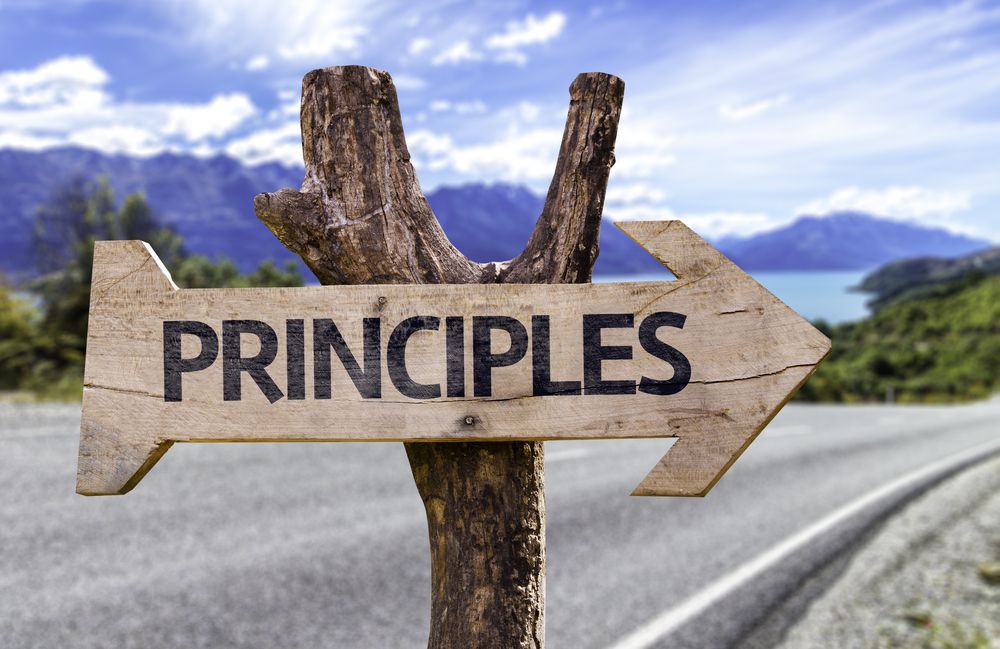 In recent years, corporate social responsibility (CSR) has grown to become an increasingly important metric within the business realm, with nearly 90% of S&P 500 companies publishing an annual sustainability report as a part of their CSR strategies. Sustainability remains a core foundation of Environmental, Social and Governance (ESG), a central aspect of many CSR policies. Enacting policies that support ESG and CSR may prove to be financially beneficial, as research has found a significant correlation between these policies and higher equity returns.
However, CSR is not just a business model, it's a practice that ensures businesses practice social responsibility. Businesses that have implemented CSR strategies successfully are those that are conscious of the effects their operations have on society as a whole. The overarching goal of these strategies is to support the wellbeing of society through initiatives that improve areas such as the environment, economy, and social issues.
With regard to the post-pandemic US economy, CSR will likely come into even greater prominence as consumers seek to support businesses that align with their morals. Moreover, businesses will look to provide aid in a measurable way, whether it's providing funds for vaccination drives or purchasing laptops for children who are remote learning. Regardless of the strategies a business chooses to employ, it's crucial to define and implement these strategies promptly. As the economy shifts out of the pandemic's grasp, a business's perceived CSR performance can make or break it's success.
This guide will explain the core concepts of corporate social responsibility and how businesses can work to enact and strengthen CSR policies in 2021.
What is Corporate Social Responsibility (CSR)?
Corporate social responsibility, sometimes referred to as corporate citizenship, is a business model and practice in which a company establishes initiatives, programs, and policies, with the goal to "build a better world." A business's CSR strategies may be implemented to keep the company socially accountable in its goals to have a positive impact on the environment, the public, and consumers.
Stakeholders is a broad term, which is used to encompass those with a financial interest or investment in a business and those without. Employees, investors, and members of the community where the business is based are all considered stakeholders. As a result, CSR is typically classified as external or internal. Most often a company will execute a combination of internal and external CSR strategies for a more holistic philanthropic approach.
External CSR focuses on those who are considered external stakeholders, including society, the environment, and local community members. External CSR strategies typically aim to support the improvement of any of the aforementioned entities in some way, whether it's establishing sustainability protocols or donating funds to charities. Apple's declaration and mission to make every Apple product carbon neutral by 2030 is an example of external CSR and ESG, prioritizing the environment.
Internal CSR strategies aim to reinvest in internal stakeholders, namely employees, by seeking to improve the work environment, expand employee benefits, and satisfy employee needs. A company might establish an education benefits program to encourage and support employees seeking to further their education. FedEx's Office Scholarship Program is an excellent example of internal CSR, where a business supports employee development and growth.
CSR isn't a one-size-fits-all solution. It can be implemented in many different ways, and CSR policies often differ based on factors such as industry, business size, and location. As a result, CSR strategies and policies must be well thought out and designed to best suit the business's individual circumstances, mission, and outreach goals.
What is Mainly Driving the Move Toward More Corporate Social Responsibility
The past 10 years has seen a significant rise in the importance and adoption of CSR. The most significant CSR drivers are evolving customer values, environmental concerns, and the establishment of business identity. Read on for a deeper dive into these drivers and the role they've played in expanding CSR.
Evolving Customer Values
In a post-pandemic world, customers and their needs are evolving — businesses need to evolve, too. Recent surveys conducted by Accenture show that the pandemic's substantial impact on the individual. Over 50% of respondents felt that their purpose and values have changed. These so-called "Reimagined" customers present a significant opportunity for businesses that are willing to shift their practices and initiatives to better serve this growing demographic.
However, this is only the most recent development in a growing trend. In the past 10 years, customers have become more and more concerned about businesses' values and how they align with their own. For example, as customers become more health-conscious and scrutinized industrial farming practices, they have turned to organic food products as a means to satisfy their new needs. As a result, organic food sales have grown from 3.4% in 2010, to 5.8% in 2020. This is a clear and measurable example of the power that customer values hold over businesses.
Environmental Concerns
Customers care about the environment and the impact that their habits and corporate operations have on it. In a 2017 study done in collaboration with Nielsen, 81% of global respondents feel strongly that businesses should work to improve the environment. These findings were similar along gender and generational lines.
The findings aren't surprising. A bombshell report of the same year found that just 100 companies are responsible for 71% of the total global greenhouse gas emissions. The data suggests that a top-down approach would be the most effective for mitigating the climate crisis.
It's prudent for businesses to establish a commitment to improve the environment and their impact on it. Not only does this help businesses connect with customers on an issue that matters to them, but it also gives businesses the opportunity to collaborate with smaller groups and exponentially increase their impact.
Establishing and Reaffirming Business Identity
A business's desire to establish a brand identity and carve out a reputation with its customers is one of CSR's main drivers. Most businesses have established a mission statement or declared commitments to certain goals or causes. However, as consumers have become more adept at scrutinizing a business's practices and operations, it's become crucial for businesses to actively work to fulfill their mission.
For example, Hobby Lobby was established by deeply religious founders whose family has reaffirmed their business's commitment to their religious beliefs through donations to ministries and providing indirect donations to churches. In doing so, the company has established a solid identity that has brought it both backlash and praise from customers and non-customers alike.
The overwhelming advantage of establishing such an identity is that it can help a business resonate more strongly with its core customer demographic. Moreover, it provides a clear and absolute path to consistent CSR efforts, as a business must work to reaffirm its commitment to its mission.
Conclusion
CSR is an essential aspect of any business. Not only does it enable businesses and organizations to connect with customers, but it also creates a space for corporations to engage with the world around them in a positive way.
As the pandemic winds down, it's important to reevaluate your church's CSR strategies. In some cases, you may need to adopt newer, more effective tools to help promote CSR. Vanco's online giving platform helps churches increase member engagement, simplify the giving process, and collaborate with businesses who may be looking to expand their CSR outreach.
Learn more about how to increase donations with Vanco's online giving platform