With all the high-tech ways churches can collect and track tithes and donations these days, does a church need to keep giving envelopes? For how long? Read on to find out!
If you lead a church congregation, you rely on your congregants for donations that impact your church's financial bottom line. And with just 47% of Americans belonging to religious institutions, it's more important than ever to diversify the ways you accept donations. When you collect church offerings, you need an organized system in place to track both online and physical tithes.
This guide explains what kinds of records you should store and how long you should keep them.
Table of Contents: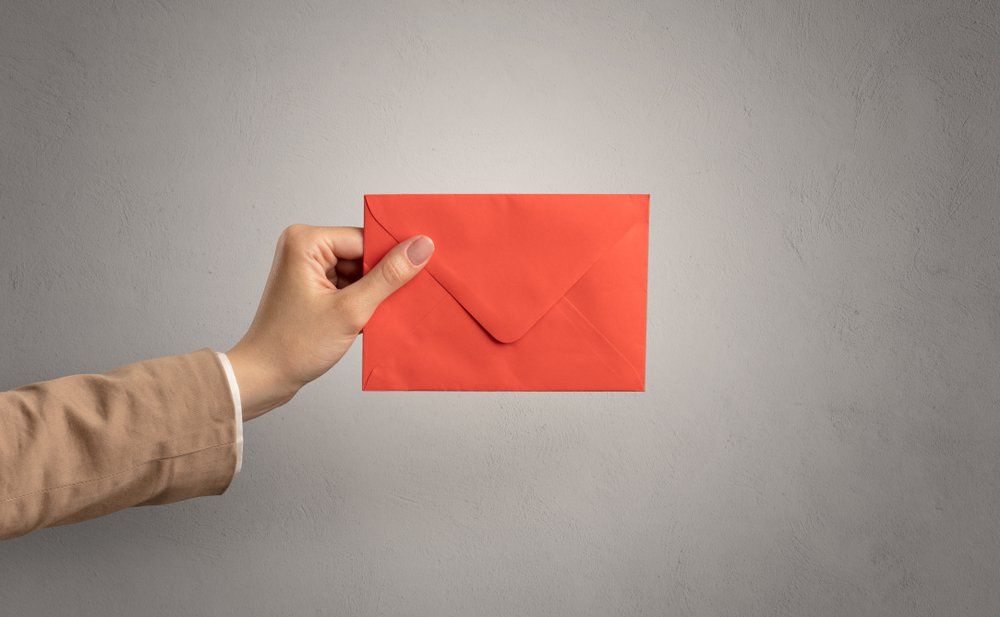 Consider the Types of Records You Have
If you're trying to determine what you can safely purge from your church records, it's critical to look at the type of records you have first. You don't need to keep all records forever. But depending on the size of your church, you may want to keep some records longer than others.
For example, you'll want to keep records of tax returns, bank statements and other critical financial reports indefinitely. Similarly, keep documentation that certifies your church as tax-exempt. These are documents you may need to refer to routinely.
These documents also can help you in the event of an audit. The IRS can audit tax returns for up to seven years after they've been filed. It's in your best interest to have your tax returns and all relevant documents on hand for that amount of time.
If you have records or minutes from internal meetings, keep those forever, too. You may discuss issues like church donation tallies at these meetings, so meeting minutes can serve as another way to document giving totals.
Other types of records, including tithing records, do not need to be kept forever. Church donation envelopes, for instance, are not a formally recognized receipt that you're required to keep. They can be handy at first, but ultimately, you'll want to transcribe donation amounts to a master document anyway.
In general, you'll want to keep physical and digital copies of all important church financial records. Create PDF files of financial documents that you can store on your computer or budgeting software. In case anything happens to the physical copies, you'll have a secure backup.

Create a System to Track Donations
When someone makes a church donation, how do you process it? If you don't have a clear system in place, it's time to create one. That way, you'll have a better grip on your financial situation throughout the year.
Start by creating contribution forms. With these forms, you'll be able to track weekly tithes and donations in one centralized place. Then you can present the totals at quarterly or annual board meetings with key stakeholders.
By tracking donations weekly, you'll also notice trends in donations. For instance, you might see an uptick during the Christmas season. It may be beneficial to plan more fundraising efforts during quieter seasons.
Providing an online giving option for church members can streamline your record keeping. And the interface enables you to showcase upcoming initiatives or mission trips that will encourage members to give more.
Your church envelopes also can communicate important information to donors. Put the name of the church and pertinent contact details on it. Provide information about the different methods of donating. State how long you will keep the envelope as a record of the donation before shredding it. And finally, always provide the title of the person donors should contact with questions.
You can provide this information on donation receipts as well. The more explicit you are, the better. Plus, your church members will feel more confident that their donations are being handled professionally.
How Long Does a Church Need to Keep Giving Envelopes?
Does a church need to keep giving envelopes forever? The short answer? No.
You don't need to keep donation envelopes as proof of donation. The IRS doesn't require you to store them for tax season. And you're not required to use envelopes to collect donations in the first place.
So, what kind of timetable is appropriate for storing your growing collection of envelopes? After all, they take up space if you have a modest church office.
To play it safe, it's wise to hang onto church giving envelopes for about a year. While some sources may suggest six months, that length of time doesn't reflect a full financial cycle. And you'll want as many financial records as possible when you're updating budgets or sending donors their tax receipts.
If you keep church-giving envelopes for at least a year, you'll have tangible documentation of church offerings for that year. This can be useful when you're trying to validate totals in your church management software. And it will be helpful as you navigate tax season.
You'll need to send donors receipts that account for their donations during the fiscal year. The donors will use them when they file their tax returns. These receipts also give donors an opportunity to compare their records to the church's records.
If a donor questions or contests a donation amount, you'll be able to show them your records and donation envelopes. If you had shredded your donation envelopes too soon, you would not be able to verify your totals. You may even want to keep the envelopes for more than a year to be extra cautious.
When in doubt, keep all church donation records for at least a year. And if you have the means to store church giving envelopes for a bit longer, consider doing so.

Make Church Record-Keeping Simple While Boosting Donations
See how you can join tens of thousands of churches that are growing donations by an average of 26%. And see how much time you can save on record keeping with Vanco's online giving software. Take just a few minutes to watch this on-demand webinar to learn more.
Get the Free eBook to Improve Church Stewardship
Keeping the lights on, the doors open and missions funded isn't what inspired most church leaders to pick their career, but it is key to the health of the church and the congregation. Discover how to become a master of church stewardship with our ultimate guide.