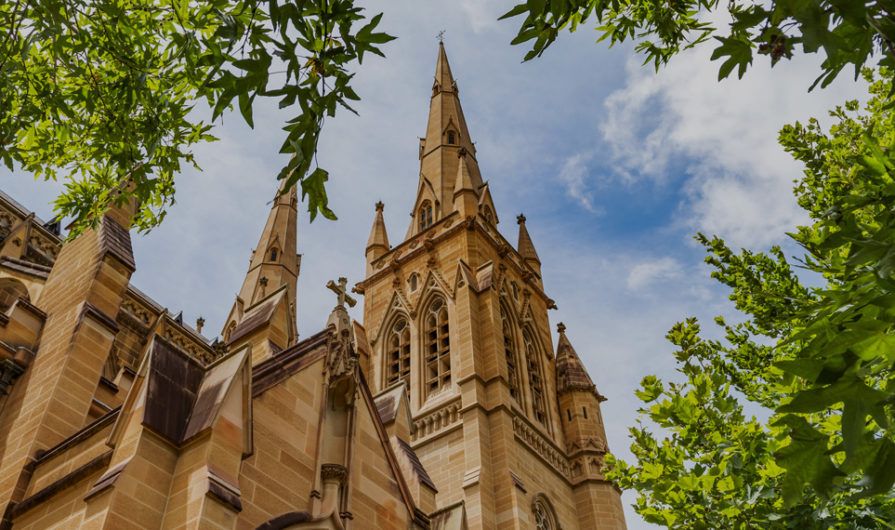 The seven perspectives I presented in earlier posts from my book, Crafting a Theology of Stewardship, were a starting place for church pastors and other leaders to craft a biblical stewardship theology as a platform for growing a culture of giving and generosity. These five reasons why you need a theology of stewardship offer more fuel for thought, consideration and debate. They can influence and grow your church's perspective on stewardship and culture of generosity across all generations.
A stewardship theology provides a secure platform for preaching on stewardship and money.
Preaching on money, giving, stewardship and generosity is challenging for most pastors. And, truthfully, it should be. It is deeply spiritual. It is intimately relational. It is at the core of what the church is called to do, which is to make disciples. It is probably the one area of biblical teaching that sparks the greatest emotion and debate!
Stewardship is the thread that weaves throughout all ministries within the local church. Stewardship touches everything the church does. It is critical to the survival of every church. Without adequate, sustainable funding, the local church will struggle event to keep the doors open. Consequently, preaching and teaching on biblical stewardship should not be taken lightly.
It is important, however, that preaching on stewardship be bold, unapologetic and systematic. Jesus never dodged, downplayed or sidestepped the questions and issues related to possessions, money and generosity. He spoke truth, and he spoke it firmly. We should be willing to do the same. Always remember: You will never hear a generous Christian complain about a sermon on stewardship!
A stewardship theology facilitates a language of stewardship.
In the book Authentic Conversations: Moving from Manipulation to Truth and Commitment, authors Jamie and Maren Showkeir state that if you want to change a culture, you start by changing the conversation.
What do the conversations about stewardship sound like in your church? How do you as a leader talk about stewardship? When the word stewardship is mentioned, what thoughts come to mind? What do most church members think?
I asked that very question to a church where I was doing a one-day conference, and the responses were humorous and telling. One individual said, "When I hear the word stewardship, I think, well, it must be football season. Our pastor preaches on stewardship about the time football season begins!" Another individual said that when she hears the word, she says to herself, "It comes once a year, and I'll endure it again this year." Yet another person said the first thing that comes to mind is, "Oh, no . . . here it comes again!"
More often than not, stewardship has a negative connotation and is at best an awkward subject; at worst, unfortunately, it is one that people totally avoid.
Having a biblical foundation of stewardship and scriptural perspective facilitates a conversation change that talks about giving through the church as opposed to giving to the church. It shifts the conversation from "what the church wants from me" to "what the church wants for me." It changes the word budget (which does not inspire or motivate anyone to be generous) to ideas like Ministry Action Plan (MAP) and Ministry Spending Plan (MSP), where ministry is the focus. It elevates the simple act of giving to the church to the grander idea of investing in people.
Where needed for seeker sensitivity, being intentional in language can move your church to phrases and concepts such as "percentage giving," "progressive giving" and "priority giving" (as discussed by Andy Stanley in his book Fields of Gold).
It is true – if you want to change a culture, you start by changing the language.
A stewardship theology leads a church from a numbers-driven budgeting process to a vision-driven, ministry-focused strategy for funding.
A theology of stewardship focused on biblical teachings will naturally move a church from approaching the budgeting process strictly from a numbers perspective to thinking about giving, generosity and stewardship from a vision, ministry and people viewpoint. It changes the perspective of a budget and finance team from merely managing and controlling finances to looking at deeper issues around calling, mission, ministry, values and return on investment. It places greater focus and responsibility on where, why and how the money is allocated and spent. A stewardship theology challenges church leadership to seek to know where God is leading and calling the church to grow ministry and share His love.
From my own personal and professional experience, I can promise you that people will give more generously to spending plans that are focused on vision, ministry and life change than to a numbers-driven spreadsheet called a budget!
A stewardship theology shapes the makeup of church financial teams.
This one may receive some pushback, but I firmly believe that those individuals on teams, committees or task groups that are charged with making financial decisions around budgeting and spending should be fully committed to the biblical teaching on stewardship and should be generous in their own financial support of the ministries of the church. They should know what the Bible teaches about stewardship. They should know what the church believes about stewardship. Simply put, they should believe in the seven foundational perspectives laid out in my previous posts.
A stewardship theology creates a platform for embracing the concept of holistic stewardship.
It is not uncommon to hear churches use the word stewardship only as it refers to the operational needs of the church. I often partner with churches that talk about giving to the "stewardship" needs of the church or giving to the "capital" needs of the church as if they are something different.
A biblical theology of stewardship becomes a springboard to teach about stewardship holistically in a way that includes all conversations around giving, resources and blessings. Planned giving is about stewardship. Personal money management is about stewardship. Teaching and preaching on being debt-free, living with margin and responsibility for what we keep for ourselves – not just what we give away – is about stewardship. A ministry focused on discipling individuals with unique capacity (major donors) is also about stewardship.
A biblically based stewardship theology helps move a church from simply thinking about annual giving as the platform for stewardship to include the whole of giving. Again, everything that we are, everything that we have, came from God. Stewardship is more than an activity – it is an identity. It is not just something that we do once a week, once a month or once a year. It is who we are 365 days a year!
Take my silver and my gold; not a mite would I withhold.
Take my moments and my days; let them flow in ceaseless praise!
"Take My Life and Let It Be" by Frances R. Havergal
We are pleased to offer the latest post in our series of excerpts from Joel Mikell's eBook, Crafting a Theology of Stewardship . . . and Why Your Church Needs One!, which lays out a framework for pastors and church leaders to develop a biblically based theology of stewardship and generosity. Joel's eBook is available through Amazon.