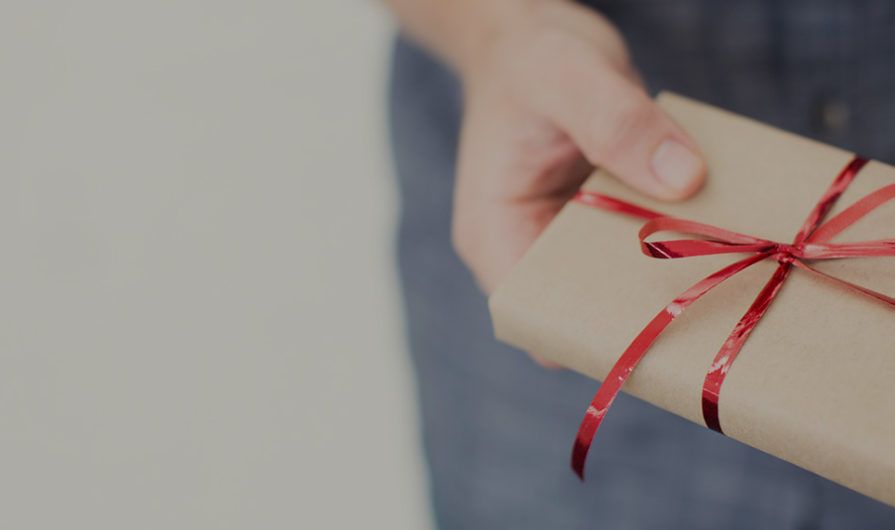 Thanksgiving traditions are part of what make the holiday such a wonderful time to share with family and friends. Turkey, food comas, arguing the merits of canned cranberry gel (it's the only acceptable cranberry dish to serve, by the way), the Detroit Lions losing, and signature family recipes all help make Thanksgiving special. But there's a new-ish tradition that's been established in the last few years, and it's one your church needs to get in on.
Giving Tuesday occurs the first Tuesday after Thanksgiving, and it's essentially a feel-good counterbalance to another time-honored tradition – raiding stores on Black Friday. On Giving Tuesday, participants make donations to their favorite nonprofits and causes. And it's catching on in a big way.
Giving Tuesday organizers say last year, more than $300 million was donated on Giving Tuesday, and 2.5 million gifts were made around the world. The average donation was $120.40. Clearly, Giving Tuesday has struck a chord across all demographics. It's especially popular with younger donors, who share their gifts across social media with the hashtag #GivingTuesday.
In fact, it's a huge social media trending topic, generating more than a million mentions and 21.7 billion Twitter impressions in 2017. Making donations on Giving Tuesday is, as the kids say, "lit."
So why hasn't your church gotten on the Giving Tuesday bandwagon?
With a relatively simple communications plan, you can raise awareness of Giving Tuesday and encourage members to make a gift to your church. I strongly encourage churches to download the Giving Tuesday six-week communication timeline to help guide your church's campaign.
Here are five more tips to help make your church successfully launch a Giving Tuesday drive and motivating your members to give:
Hashtag it up!

Giving Tuesday donors and nonprofits largely drive campaigns through social media. Mention #GivingTuesday frequently on your church's Facebook, Instagram and Twitter accounts. This is especially important for courting younger donors. Also encourage your members to share on social media when they make a Giving Tuesday contribution to your church.
Use the pulpit!

Ask your pastor to mention Giving Tuesday and explain what it is during your regular services. Your pastor's voice is crucial in getting members excited about making gifts. Have your pastor mention Giving Tuesday frequently in the run-up to the day. The pastor should also describe exactly what Giving Tuesday gifts will be used on.
eGiving is key.

Giving Tuesday is, as the name suggests, not on a Sunday. This means your members likely won't be in church, so they won't be thinking about making a special contribution on Giving Tuesday. But if your church uses text giving or an eGiving smartphone app, members can give from anywhere and at any time. If your members are using social media on their phones on Giving Tuesday, they're likely to see the hashtag pop up, which can prompt them to give right there on their phone. Plus, you can set up a special Giving Tuesday fund, and members can direct their contributions there. It's important to make it as easy as possible for members to make a donation. If your church doesn't yet use eGiving, start the process of setting it up now so it will be active on Giving Tuesday.
Form a Giving Tuesday team.

Ask members to volunteer to be ambassadors to spread the message about Giving Tuesday and your church's campaign. Train this team to educate you members on what Giving Tuesday is and the specific areas Giving Tuesday contributions will be used on. We know that being specific about the good that donations will accomplish is a great way to drive gifts, so have your team drive that message.
"THANK YOU!"

A good rule for accepting any gift is to tell the donor how grateful your church is for the gift, and that includes on Giving Tuesday. In your services after Giving Tuesday, give donors a shout out from the pulpit and in your bulletin. Thanking your members is essential, and it will make the congregation feel good about donating and help make Giving Tuesday popular next year as well.
Giving Tuesday can act as a great kickoff to the season when churchgoers tend to be most generous. And it can help stabilize church finances or go toward a need your church has. Follow these tips and the Giving Tuesday six-week communication plan to make this a new Thanksgiving tradition at your church.