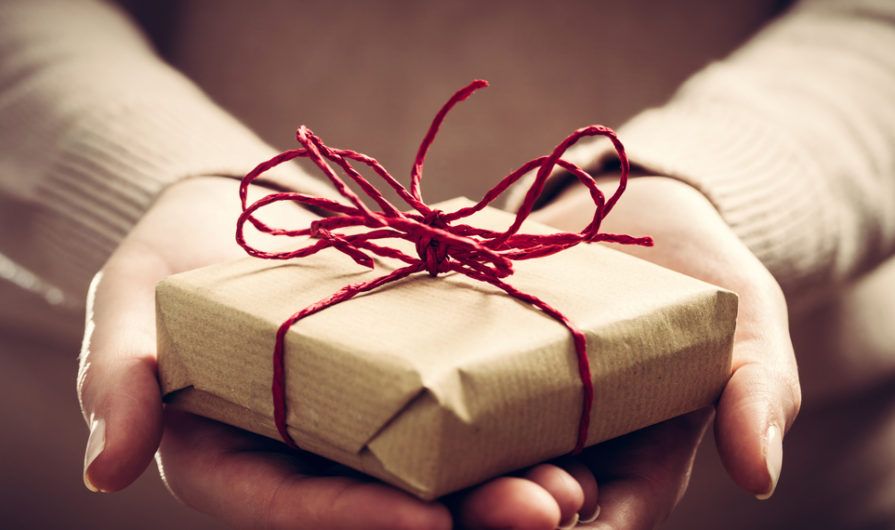 We are pleased to offer the fourth in our series of excerpts from Joel Mikell's eBook, Crafting a Theology of Stewardship . . . and Why Your Church Needs One!, which lays out a framework for pastors and church leaders to develop a biblically based theology of stewardship and generosity. In today's post, Joel discusses another of the seven perspectives presented in his book: Biblical stewardship transforms people's hearts. Giving and generosity changes people, and it will change your church.
I'm still amazed at how a focus on stewardship and giving – whether through a capital campaign, an annual campaign, a Bible study on generosity or a sermon preached on stewardship – can do more to change people's hearts and lives and grow them spiritually than almost anything else we do.
After more than 17 years in the ministry of stewardship, I never grow tired of hearing someone say at the end of a stewardship journey, "This is nothing like I thought it was going to be. When we first started out, I thought it would be all about the money and that it would run people off and split our church. I thought this was going to be about pressure and arm-twisting. But somewhere in the process, through prayer, Scripture and seeking God's will for my life, I was changed. I am a different person."
I often hear pastors say the same thing about the entire church at the end of a capital campaign. Why? Jesus gave the answer in Matthew 6:19-21:
Do not lay up for yourselves treasures on earth, where moth and rust destroy, and where thieves break through and steal. But lay up for yourselves treasures in heaven, where moth and rust do not destroy, and where thieves do not break in and steal. For where your treasure is, there your heart will be also.
At the end of the day, stewardship and generosity are about the heart. Living as a grateful steward of God's blessings, being generous with His resources and laying up "treasures in heaven" changes us. It transforms our hearts. When we recognize and acknowledge God as owner of everything . . . and when we live in a spirt of gratitude and thankfulness . . . and when we give generously to Kingdom causes, we are changed. When we see the impact that our giving makes in the lives of others, we are changed.
Living life and acting like stewards of God's blessings changes our self-centered motivations with our money to selfless generosity. And I'll confess that this is a constant battle for me. Generous giving changes angry people into joy-filled people. In his book The Joy of Giving, Ben Gill says that "after a life spent helping people learn the gift of giving, one thing has become increasingly clear: the happiest people on earth are the people who have learned the joy of giving."
Embracing the joy of giving changes questions such as "Is tithing an Old or New Testament teaching? Is tithing even biblical? Should I tithe on gross or net?" to questions like "How much is needed? Where can I give to help others? Why has God blessed me so generously? Where does God want me to invest His resources?"
Want to change people and change your church for the better? Make teaching and preaching on stewardship central to everything you do! Andy Stanley said at a conference on generosity that he works stewardship into every series he preaches. It is why Jesus said more about stewardship, giving, generosity and money than He said about any other single topic. And He was all about changing people and transforming lives.
Questions to think about and discuss:
Do you believe that God has given to your church everything that is needed to accomplish what He wants you to accomplish? If your answer is yes, what are the implications for your church? If your answer is no, why is that?
Why do you think generous people are happier than greedy people?
Joel's eBook is available through Amazon. Next up is Perspective #5: Biblical stewardship teaches a proportionate response. We give as we have been blessed.