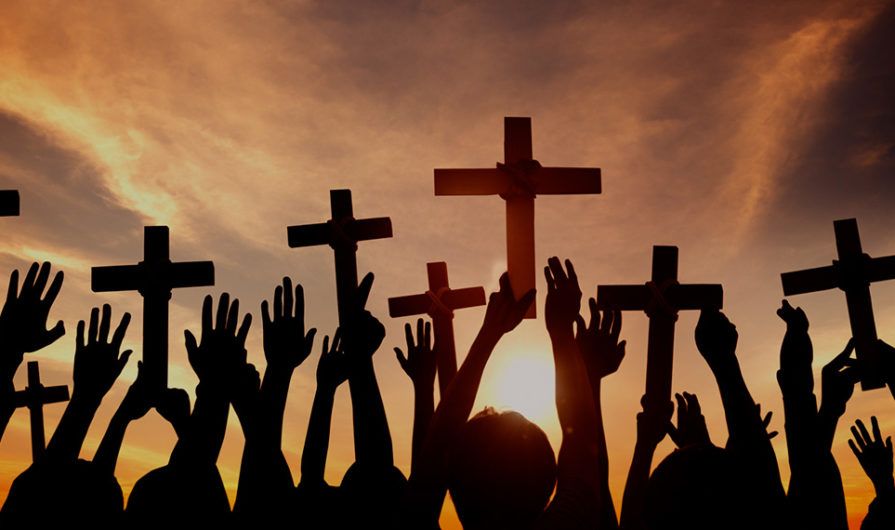 The mission of the church is to do whatever it takes to develop disciples of Jesus who gather, grow and go. By that, I mean:
Gather – come together to worship, pray and minister to others
Grow – develop gospel-based, grace-oriented faith, character and skill
Go – engage in sharing the gospel, planting churches and meeting physical needs through compassionate ministry.
It is work that many in the church have always done, and we celebrate their investment.
However, church attenders in America have slowly decreased their overall giving to the church. Numerous studies show that American churchgoers give a smaller percentage of their income today than churchgoers during the time of The Great Depression. We are not tithing, but merely tipping. We need to once again declare: God must be first and He can be trusted.
The call to biblical stewardship of our money is included in God's call to revival among His people.
Malachi 3:7 states, "Since the days of your fathers, you have turned from My statutes; you have not kept them. Return to Me, and I will return to you," says the Lord of Hosts. "But you ask: How can we return?"
We think of tithing as an outward act, but it is much deeper. Tithing is an act of the heart, not a function of the bank account. When the Israelites wandered from God, He called them to return and to test their faithfulness according to their generosity.
All you have belongs to God. At the moment you declared Him the Lord of your life, it was to give Him unfettered access to everything. Whenever we find ourselves entrusting our eternal soul to Christ, but holding back a corner of our lives, we need revival. God provides the way for that renewal to take place.
Our tithe holds a proof in it of our love for God and His faithfulness towards us.
Malachi 3:8-11 says, "Will a man rob God? Yet you are robbing Me! You ask: 'How do we rob You?' By not making the payments of the tenth and the contributions. You are suffering under a curse, yet you—the whole nation—are still robbing Me. Bring the full tenth into the storehouse so that there may be food in My house. Test Me in this way," says the Lord of Hosts. "See if I will not open the floodgates of heaven and pour out a blessing for you without measure. I will rebuke the devourer for you, so that it will not ruin the produce of your land and your vine in your field will not fail to produce fruit," says the Lord of Hosts.
God makes a serious accusation about robbery in those verses. When you are merely a religious consumer and refuse to contribute to the covenant, then you are defrauding God and His people.
But here is where we need to acknowledge the aspect of faith in tithing. Hudson Taylor once said, "Unless there is an element of risk in our exploits for God, there is no need for faith."
We all know exactly what we would do with our money if we did not tithe. We have a mortgage, car payments, bills and retirement accounts that could all use a bit more money. But we all must decide that God's faithfulness is enough.
Leviticus 27:30 reminds us that the tithe is "holy to the Lord." He does not take the fact that He is the owner lightly and we have chosen to be faithful. Also, remember that Proverbs 3:5-6, which speaks about trusting God so He can direct your path, continues through verse 10 to say that how we handle our finances displays how much we trust the Lord.
God lovingly provides the promise of His faithfulness to the one who generously gives. He never makes such a promise to the selfish and the greedy.
Tithing is a personal act that has a missionary component.
Malachi 3:12 states, "Then all the nations will consider you fortunate, for you will be a delightful land," says the Lord of Hosts.
God promised to work in Israel in such a way that the nations would notice something different about the Israelites. He blessed them not so they would live a life of luxury, but so that they would be a witness to the world. God's work in Israel was a sign that He was the one true God and that the pagan gods of the surrounding nations were false.
We must use the blessings of God to display the redeeming power of the gospel. By doing so, it allows our lives to mirror the generous life and work of Jesus that secured our redemption.
A few applications to consider:
Return to the Lord with confession. If you have withheld your tithe and generosity toward the church, then agree with God and become obedient.
Dig into the Word. The Bible has a great deal to say about how people of faith handle the stuff of earth. Let the Word guide your actions with money.
Commit to gospel-centered tithing immediately. Don't wait to see what you have left. Commit your possessions to the Lord and watch what He can do.