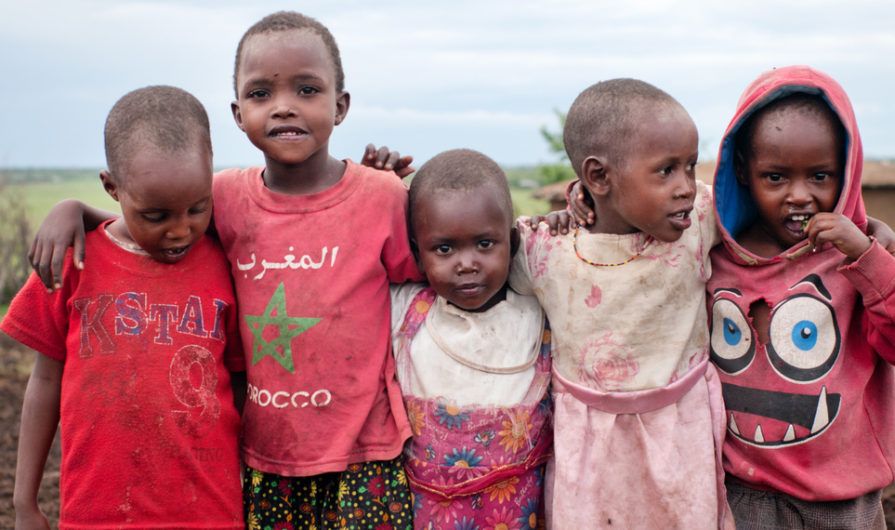 Over the years, it's been my privilege to teach stewardship throughout the United States and in Romania and Kenya. Each time I get to share from God's Word, I am not only the teacher, but also the student. When a person opens the biblical truths on stewardship, Christians will have a response and an application. Here are three stories about such generosity from three very different parts of the world.
Principle number one: Be prepared to give from what costs you greatly
Twenty years ago, I traveled to Romania with three other people to teach stewardship to Christian leaders throughout the country. The four of us used a resource that I had a part in developing, Ventures in Stewardship by Robert Simms, which provided participating believers an opportunity to study stewardship in a holistic way over an eight-week period. Even though it was created to strengthen believers in America, it actually gained more momentum among Christians in Romania than it ever has among those here.
Perhaps the greatest compliment from our time with the Romanian believers came in the form of a request from them: Both the Baptists of Romania and the Hungarians of Romania (an ethnic minority made up largely of Christians) requested permission to translate Ventures in Stewardship into their respective languages.
Those Romanian believers were more willing to dig deep into the Word of God to discover stewardship treasures, but as we know, few are willing to mine for such stewardship truths to apply to their lives in America. We need to learn from the Word of God as stated in 2 Samuel:
2 Samuel 24:24 - However, the king said to Araunah, "No, but I will surely buy it from you for a price, for I will not offer burnt offerings to the Lord my God which cost me nothing."
Principle number two: Be transparent both to God and to each other in your giving
While serving as a senior pastor in Ponca City, Oklahoma, I had an opportunity to preach in a neighboring church. I offered the sermon in the church where I served as pastor and then made my way over to preach in the other church.
Early in their worship service, my friend asked me if I had given my tithe in my church before coming to his, and I replied in the affirmative. He then said, "Let's go march for Jesus." I followed him and others around the sanctuary and past a table where two deacons were seated. As the marchers placed their offerings on the table, the deacons either responded in the affirmative or nodded their heads until the right amount was placed on the table. As the men completed their march, women, then youth and children did the same.
After I preached, worshippers had the chance to respond to what God's Word said to them. I thought the service was about over, but next came another important part of their tradition, and was I in for an eye-opener.
Worshippers were instructed to look on the side wall to see, name by name, what others had given that morning! Wow! In churches where I've served over the years, worshippers have been given too many free passes in terms of their financial commitments.
I've thought back on that experience with regularity and it is evident that the people in that neighboring church were willing to allow their giving to be known not only to God, but also to others.
I Chronicles 29:14 - But who am I and who are my people that we should be able to offer as generously as this? For all things come from You, and from Your hand we have given You.
Principle number three: When you give what you can in faithfulness to God, He can multiply it beyond your comprehension
More than two decades ago, I had the chance to travel to Kenya on a couple of occasions. The first time, more than 20 people were in the group on evangelistic and medical missions. During that trip, I grew to love the people of Kenya and their giving spirit. While many in Kenya had very few possessions, they still found ways to give.
On my second trip, I spent three weeks on my sabbatical teaching stewardship. I was there to open the Word on that topic, but at the same time, the Kenyan believers opened up their daily lives and giving hearts to me.
I witnessed believers bringing their chickens, eggs, old shoes and sometimes even clothes to be sold and converted into currency as an offering to be used in the Lord's work. It was obvious that many of the Kenyan believers were giving from their poverty and probably would even have begged for the opportunity to give. As Mark says:
Mark 4:30-32 - Again he said, "What shall we say the kingdom of God is like, or what parable shall we use to describe it? It is like a mustard seed, which is the smallest of all seeds on earth. Yet when planted, it grows and becomes the largest of all garden plants, with such big branches that the birds can perch in its shade."